Dec 5, 2019 Cafes
Metro and MINI's Top 50 best cafes in Auckland for 2019 (and into 2020). To see a round up of our category winners and read about our Supreme Winner, click here.
This year, when we sat down to start work on our annual Top 50 cafes, the first issue we encountered was a tricky one. What the hell is a cafe in 2019?
There was a time when most people could answer that pretty easily. In New Zealand, a cafe was a smallish place with a bunch of tables and you ordered at the counter. There was a short menu and counter food, and you took a number when you ordered — all things that came from the modern cafe's whakapapa, which comes from the tea room, the coffee shop and the milk bar.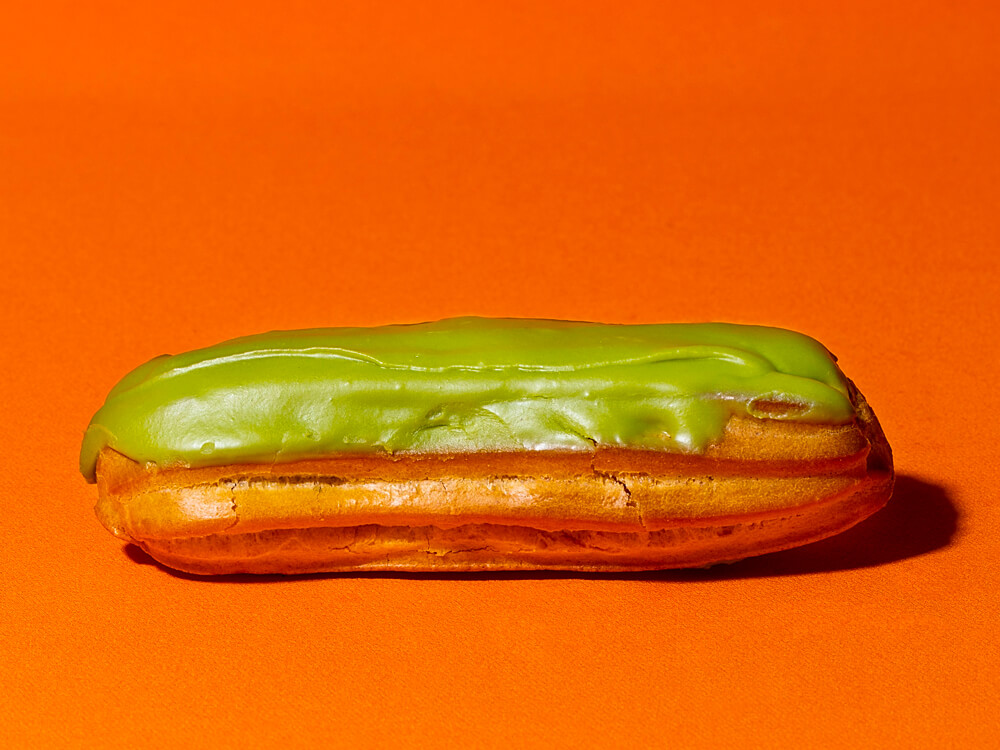 Matcha eclair, from Mr T's in Onehunga. Photo: Angie Humphreys
Times have changed! These days, cafes offer table service — though not all do. Many have a full menu and a wine list; some don't even serve food. Some close just after lunch and others stay open until the wee small hours. And some of the places on our list are, to all intents and purposes, restaurants, and a couple even made it onto our Restaurant of the Year Top 50 list (we've also picked a Supreme Winner and handed out 'best' awards this year, like we do for restaurants – which you can read about here).
In the end, there are two things that tie cafes together. They all serve coffee, and it's good. But more importantly in an increasingly congested city, they offer a third place, somewhere that's not home and is not work — a place to meet people, a place to read a book or do a bit of work or even to just stare out the window and think about your to-do list. They are spaces that are at once public and private. And that's why we celebrate them.
Explore this year's top 10 cafes with our handy interactive map, created in partnership with MINI:
Britomart
Is there a more reliable go-to, day and night, than Amano? Though it's well known as a first-rate spot for dinner, it's equally as appealing to brave the crowds for breakfast or lunch (Amano won Best All-day Restaurant in 2019's Metro Peugeot Restaurant of the Year, BTW). And brave the crowds you will, as three years on from their opening, the tables remain as full as ever, and for good reason: seasonal-led ingredients manifest in fresh, Italian-leaning comfort eats, like risotto with asparagus for breakfast, or octopus carpaccio for lunch. The on-site bakery lovingly handcrafts fresh loaves of bread, flaky croissants and takeaway sandwiches daily, and sometimes we go just for that.
Coffee: Allpress
66-68 Tyler St, Britomart
READ MORE: Auckland's best vegan and vegetarian friendly cafes
Ortolana
It's hard to feel anything but zen at this Hip Group outfit, especially when sunken into a comfy banquette and with something seasonal on your plate. Breakfast eggs always come with a twist — turmeric, maybe, or smashed with some chives — and cured meats like prosciutto always offset with something light and fresh. For lunch, a luxurious-sounding but simple pasta dish — bucatini with octopus and squid, anyone? — is the way to go, and if it's a nice day outside, the people-watching is excellent. Ortolana understands why we love to while away the hours at our favourite cafes; it simply is such a nice place to be.

Coffee: Allpress
33 Tyler St, Britomart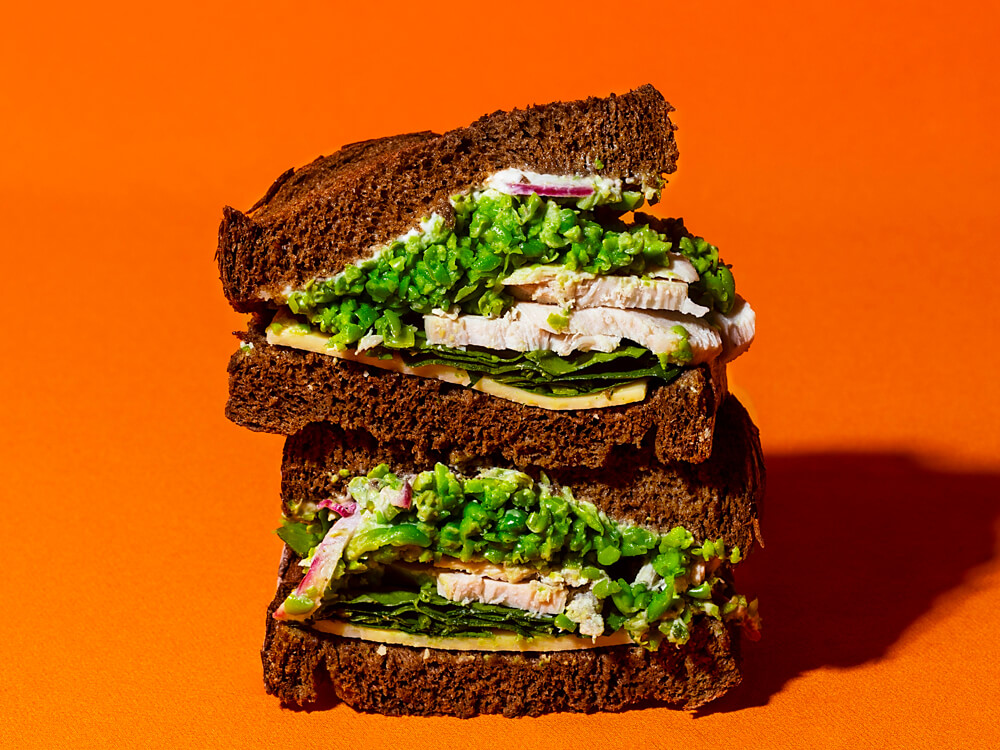 Central City
Best Ugly Bagels
From the roaring fire to the chirpy staff (if you're still half asleep ordering your morning coffee, the confirmation call of "ONE FLATTIE!" will wake you right up), Best Ugly is a little bit special. You can watch the dough being rolled into its imperfect circles and loaded into the woodfired oven on an astonishingly long paddle, or you can linger outside and hope you're able to hear your name called out over the tinny speakers — either way it'll always be worth the wait. From the perfectly simple red onion bite of the King Salmon to the tangy lemon fennel olive oil on the White Rabbit, no one does bagels better than Best Ugly.

Coffee: Good Joe
City Works Depot , 90 Wellesley St, central city
READ MORE: Metro Recommends Best Ugly's gold digger cookie
A hidden oasis in the CBD, Chuffed is a perfect spot for hiding away when you just need a moment to collect your thoughts. Not that you'll be there alone, by any means — this High St cafe is popular, and for good reason. But the plant fronds swaying overhead and white walls soothe the mind, as does the secretive feeling of their cute little courtyard out back. Order the omelette with manchego cheese, slices of chorizo and caper berries, dotted with onion jam. Finish with a coffee or stay and relax into a cheeky afternoon Bloody Mary.
Coffee: Rocket
43 High St, central city
Eighthirty
After outgrowing the original bricky space on K' Rd — which has recently had a very lovely refit by Eighthirty's go-to architect, Dom Glamuzina — Eighthirty moved the roastery to the very lovely Tasman Building — high ceilings, beautiful steel windows and a massive long steel bar plus low timber tables. The coffee is excellent, as you'd expect. There's a compact but compelling selection of food, including some highly excellent open-faced sandwiches.
Coffee: Eighthirty
16 Anzac Ave, central city (also at 553 Karangahape Road, K' Rd Precinct)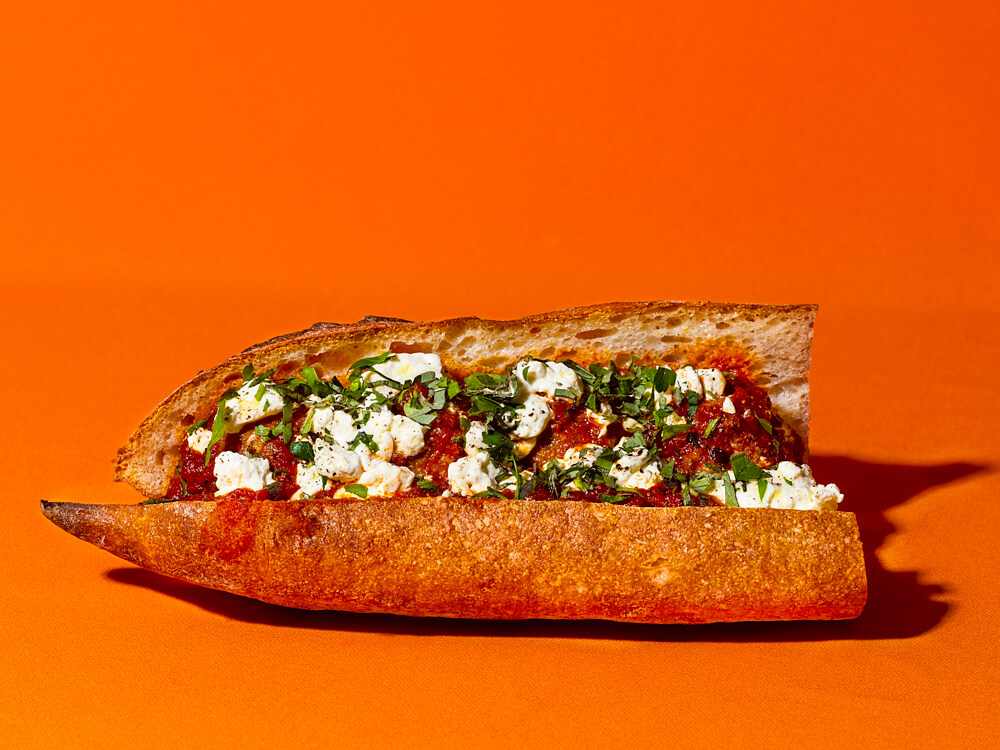 Federal Delicatessen
The Fed is a great time morning, noon or night, but the bonus of heading along for breakfast or brunch is: unlimited filter coffee (you could technically indulge at night as well, but let's assume most people reading this enjoy sleep). The large New York deli-style breakfast menu offers a wide variety of options (though little in the way of vegetarian fare), including the rich, oily, smoked mullet hash with a poached egg — a delight. The brunch menu offered at the weekend features most of the Fed's signature dishes, meaning you could conceivably order a plate of poutine at 7.30am if you so desired.
Coffee: Good Joe
86 Federal St, central city
READ MORE: Metro Recommends The Fed's chicken sandwich
READ MORE: The 8 best places to eat alone in Auckland

Hugo's Bistro
Hugo's is sleek and sophisticated, with next-level coffee and a small but perfectly formed menu. Head chef Alfie Ingham joined the team at the start of this year after a stint working in Paris. His revolving menus are simple and not particularly long, but each dish is a near-perfect version of what it's supposed to be. The coffee is second to none in the CBD: made with Hugo's in-house blend and executed perfectly, their espresso is fruity, strong and worth coming back for.
Coffee: Hugo's blend
67 Shortland St, central city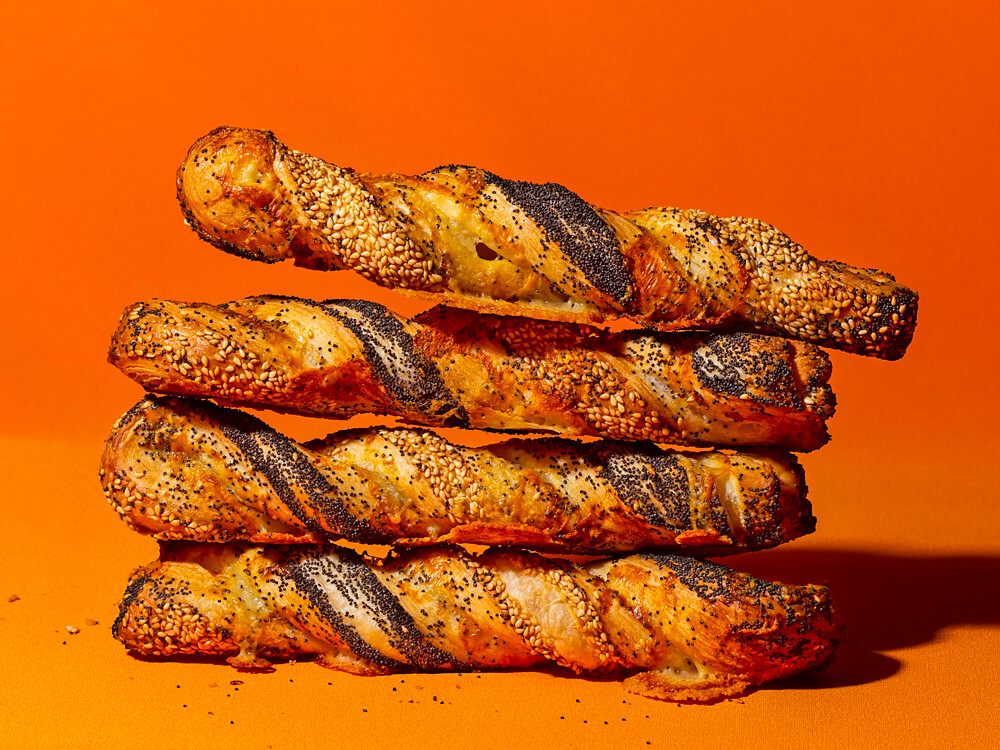 There are many different reasons we love Ima, but if you're looking for just one, here it is: the beyond tasty eggplant sabich sandwich, pita stuffed messily with potato and boiled eggs and tahini and that tangy amba. We'll have that for lunch, please, and the malawach for breakfast — a fried puff pastry-like pancake bread, topped with grated tomato and green chilli sauce. Owner Yael Shochat and the team go out of their way to make you feel at ease, and the homey, rustic interior is an appreciated comfort, a welcome reprieve from the minimalist hip cafes of late. We wouldn't dare forget to order one of Shochat's cakes or pastries from the cabinet, and once March rolls around, well, you'll find us in that never-ending hot-cross-bun line.
Coffee: Be Specialty coffee
53 Fort St, central city
READ MORE: 10 great places to grab coffee in Auckland
READ MORE: Metro MINI's 2019-2020 Supreme Winner
Odettes
There's no better place for a friend catch-up or business meeting than in one of Odettes' roomy booth tables, soaking up the rays streaming in from floor-to-ceiling glass doors. The fit-out strikes the right balance between luxurious and unpretentious, and sitting outside in the semi-private courtyard area will make you feel like you're on vacation. The food takes after Mediterranean flavours, with interesting vegetable dishes — the burnt eggplant with almond tahini is a winner — and meats from the wood-fire. Don't leave without a portion of their curry chips slathered in honey mustard. Oh so good.
Coffee: Odettes blend
City Works Depot, 90 Wellesley St West, central city
The Lunchroom
The atrium-like space is huge, with floor-to-ceiling windows opening out onto the bottom of Queen St, giving a lovely vantage point for people-watching on the street below. The menu is half-brunch, half-lunch, and covers off the basics — smashed avo, poached eggs, various omelette options and granola are all there — as well as offering a hearty range of lunch fare, including a very yum-sounding spiced lamb kofta, with hummus and a spiced yoghurt dressing. Go for somewhere relaxed but just a little bit fancy if you're after lunch in the heart of the CBD.
Coffee: Kokako
Level 1/45 Queen St, central city
READ MORE: Auckland's best vegan and vegetarian friendly cafe
Eden Terrace
Baby
Bestie 's little sister cafe, where all the baking magic for the bigger cafe happens, is a less frantic, weekday-only affair with a big communal table and a handful of seats bordering the sunny windows. Rather than being a miniature version of Bestie, Baby has its own distinct vibe, with bold colours and killer playlists. There's a small menu, with the odd dish that crosses over with Bestie, an ever-changing array of experimental sandwiches (think saucy adobo chicken on a sesame bun, or fried buffalo cauliflower with blue-cheese sauce), and some glorious baking. For a non-coffee-based pick-me-up, don't miss the house-made chilli kombucha.
Coffee: Eighthirty coffee
67B France St, Eden Terrace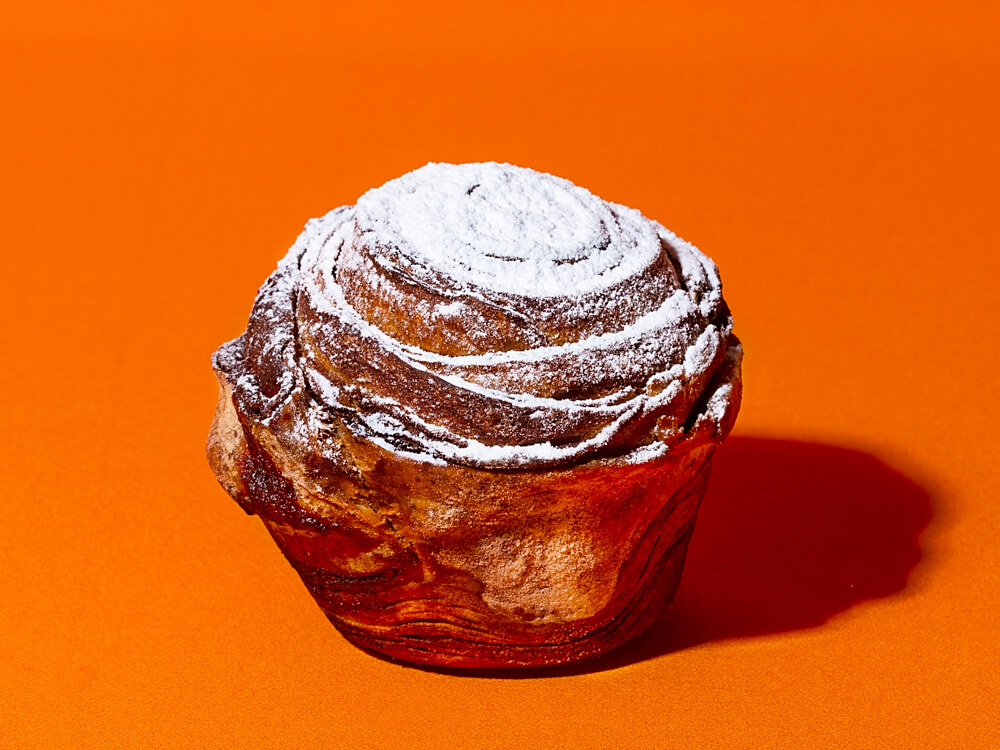 Coffee Pen
Closed on Sundays, which will disappoint workers on a weekend off [No longer! The Pen is now open on Sundays – yay! We like to think we had something to do with this, but who knows… -Ed], Coffee Pen is in the business of selling the best sweet treats in Auckland and they never disappoint. Silky chocolate tarts, the legendary banoffee pie and a revolving menu of truly excellent cheesecakes; whatever's on offer is always worth writing home about (or putting on your Instagram story). The savoury menu is small, just like the space itself, with a variety of sandwiches on offer, as well as portions of lasagna so generous you'll struggle to walk back up the steep slope of Basque Rd to your car. Go to see what's in the sweets cabinet, stay to linger over another coffee made with their specialty in-house blend, and people-watch on the shared trestle table.
Coffee: Coffee Pen blend
6 Basque Rd, Eden Terrace
Ellerslie
Pastrami & Rye
If a cafe is named after a dish, always try that dish. And at Pastrami & Rye, a mid-century American-style deli, the reuben sandwich — pastrami, Swiss cheese, sauerkraut, grilled between rye bread — is one of the best in Auckland. And the buttery, brioche bacon butty is simple and great, too. The cabinet is full of enticing baked goods — all colourful, sugary and very American — and there is a wall full of jars of various house-made pickles for sale, a perfect accompaniment for the bread you'll want to take home. Oh, and did we mention that the coffee is good and strong, not like a mid-century American deli at all?
Coffee: Coffee Supreme
112 Main Highway, Ellerslie
Epsom
Flour Mill
The smell of Kokako coffee might be what brings you here, but the kids will bring you back — the counter is chock-full of doughnuts, pastries, macadamia brittle, pies and very child-friendly bear-shaped jars of chocolate milk or pink lemonade. For adults, there is an impressive selection of fresh squeezed juices and smoothies as well as decisively brief breakfast and lunch menus — the focus here seems to be on the abundance of counter food. All that, plus the combo of pink accents and exposed brick, amounts to a space that could definitely be your next go-to local cafe.
Coffee: Kokako
409 Manukau Rd, Epsom
READ MORE: New cafe Flour Mill is set to charm Epsom
Freeman's Bay
Caffeteria Allpress
Allpress has just celebrated its 30th year, which speaks to how influential the brand has been to the evolution of Auckland's coffee culture. Be part of that history at Caffeteria Allpress — on the same Browns Mill site as its roastery — where the flat whites are as pitch-perfect as the takeaway sandwiches. Those sandwiches are all daily specials, but if you're lucky you can score a particularly good tuna melt, or a cafe-classic eggplant parm. The fit-out is minimalist, flowing nicely into the white-walled Allpress Gallery next door: worth a look-around as you sip on your coffee.
Coffee: Allpress
8 Drake St, Freemans Bay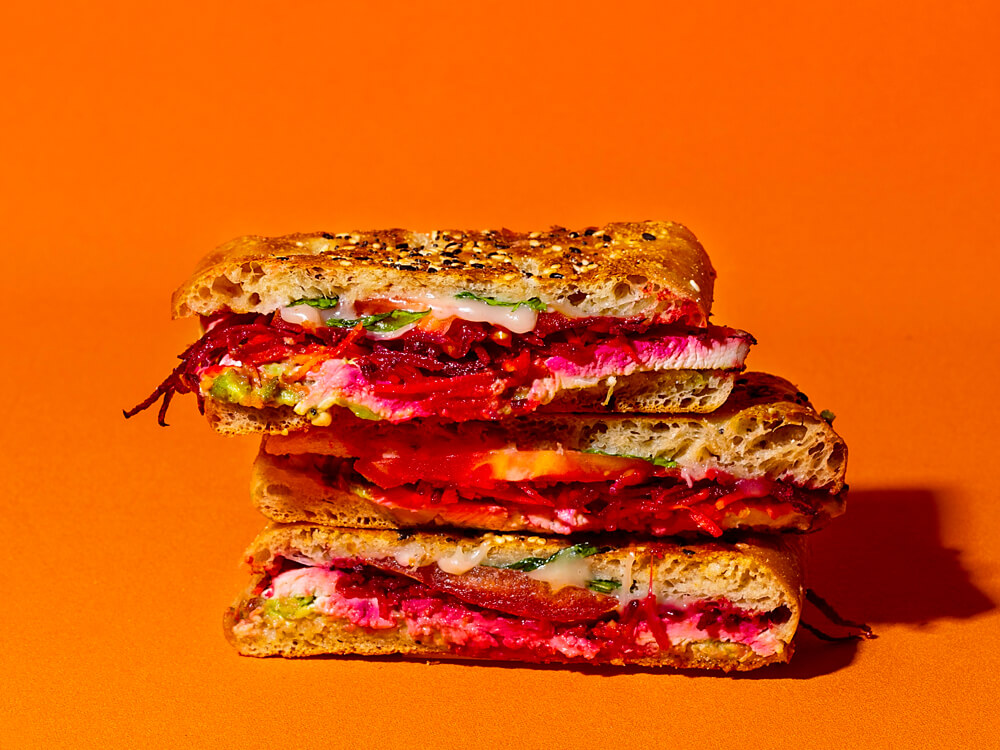 Queenies Lunch Room
Queenies was in our bad books for a bit after taking their musabaha off the menu, but we're willing to forgive them now because their Turkish eggs with smoky baba ganoush is even better. Two perfectly poached eggs in a little ramekin, splashed with chilli oil sitting on a bed of yoghurt, plus two pieces of flat bread for dunking. The baba ganoush is smoky, rich and a welcome change from hollandaise. Queenies is a little off kilter in a way we like, with tahini in their porridge, cassoulet and kedgeree on the menu, and that weird mural still splashed across the back wall.
Coffee: Coffee Supreme
24-26 Spring St, Freemans Bay
Grey Lynn
Occupying a corner site in the West Lynn shops, Honey Bones is a perfectly formed neighbourhood cafe, big enough to (usually) get a seat yet small enough to feel homely. A scattering of outdoor tables signal it's a bustling spot, yet the vibe is never frantic, even when it's crammed. Service is fast and friendly, the coffee is excellent, and the food is classic cafe fare (eggs feature prominently) done well, often with Middle Eastern-ish leanings — think zesty zucchini fritters with lime labneh and poached egg, or Istanbul scrambled eggs with parsley, whipped feta, curried cauliflower, za'atar and Turkish pide.
Coffee: Coffee Supreme
480 Richmond Rd, Grey Lynn
READ MORE: Lilian is a new osteria and wine bar from the owners of Honey Bones
Grey Lynn's new all-day favourite, New Plymouth roasters Ozone have certainly entered Auckland with a bang. They've set up shop in an old industrial warehouse, seating more than 100 people in swanky booths and around their open kitchen, serving up earthy, sustainably focused dishes like Hawera quinoa falafel with fermented hummus, or a catch of the day with "hangi" yams. There's just something special about being swept up in the Sunday morning bustle, transforming the cavernous space into a true community hub. And, of course, the coffee menu here — complete with a dedicated coffee bar — is impressive; V60 and syphon and Aeropress and cold brew on tap, plus an on-site roastery out back. Welcome to Auckland, Ozone, and glad to have you here.
Coffee: Ozone
18 Westmoreland St West, Grey Lynn
Kokako Organic Coffee Roasters sold its flagship light-filled cafe to Troy Mentor in 2017, but it remained Kokako Cafe until last April, when the new moniker was chosen to reflect the building's past as a post office, as well as to distinguish it from the roastery's new flagship, due to open in Commercial Bay in March. The coffee, still Kokako, is on point whether you're after a classic flat white or a fruity single-origin brew, as is the plant-based food — we've enjoyed the nods to Mexico in dishes like roasted butternut with blackberry mole, whipped goat's cheese, pepitas and sourdough.
Coffee: Kokako
537 Great North Rd, Grey Lynn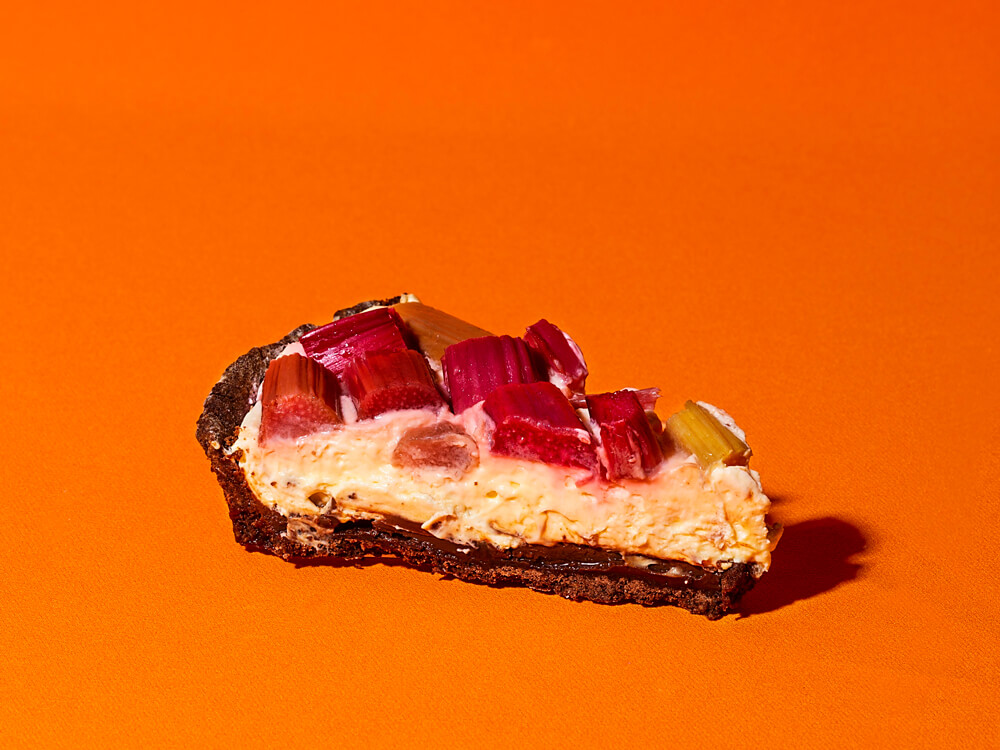 Richmond Rd Cafe
This Grey Lynn cafe is an old faithful, featuring a seasonally shifting menu that nevertheless stays more or less the same — just switch out the winter brussels sprouts in the smashed eggs for asparagus come summer and you're away laughing. This means the food is reliable without becoming boring, so you can return over and over to sit on the charming little covered balcony (they'll even give you a blanket in winter). While you're there, treat yourself to a decadent house-made hot chocolate complete with what may be Auckland's most enormous marshmallow.
Coffee: Allpress
318 Richmond Rd, Grey Lynn
Hobsonville Pt
Fabric has possibly the most unexpectedly lovely waterfront location in Auckland — right across from the ferry wharf, looking out over the upper harbour and bushy hills of Greenhithe. The building's bloody good, too — part of the former air force base, all solid concrete with airy insertions of blond timber and linen. The all-day menu runs from miso mushrooms with tempura nori to a Welsh rarebit via the cafe standards with plenty of vegetarian options; at night, it transforms into a pleasant candlelit bistro. Oh, and there's a coffee-and-croissant hatch for commuters walking past on their way to the boat.
Coffee: L'affare
8 Boundary Rd, Hobsonville Pt
K' Rd precinct
Bestie
Take your mum, take your kids, take your fussy mate from Wellington, take a date, go by yourself with a book — Bestie is that type of place. Definitely "cool", but not in the slightest bit intimidating, a bit quirky but not self-consciously so, it's just a guaranteed good time for all. The menu is inventive, taking influences from all over the place — try the smoked salmon fishcake with kumara purée and "banh mi pickles", the red lentil dahl with coconut labneh, or the fast-achieving-cult-status flatbread with spicy chorizo and a chilli-fried egg. The cabinet is always heaving with old-school baking with a twist, and service is fast and friendly, even when they're run off their feet (which is often).
Coffee: Eighthirty
St Kevin's Arcade, 183 Karangahape Rd, K' Rd Precinct
READ MORE: Auckland's best vegan and vegetarian friendly cafe
For more great videos, check out our Youtube Channel.
There's no better place for a filter coffee, and not just because it's a lovely spot to sit in (especially the window nook, which looks out onto the slower end of K' Rd). It's because of the baristas and staff, who know their beans and taste profiles like the back of their hand, procuring you the perfect cup of pour-over after some gentle prodding of what you're in the mood for. And it's also because there isn't a cafe with the same variety of beans anywhere else, pulling in brands from around the world plus supporting local roasters, too. There's a selection of pastries in the cabinet, and espresso.
Coffee: Coffee Supreme with rotating guest filter brews
452 Karangahape Rd, K'Rd Precinct
READ MORE: 10 great places to grab coffee in Auckland
Fort Greene
Fort Greene make their own bread in-house using their special organic starter, and the labour of love really pays off. Whether you order the Reuben (packed with homemade sauerkraut and brisket), the fish one (house cured — they really like keeping things in-house here) or the four-cheese grilled cheese, you can't go wrong with a Fort Greene sammy. The rest of their menu is short but sweet, featuring an inventive selection of egg dishes (with miso crème, or chipotle Mole Rojo), and remember to leave room for dessert. You can't go past one of their excellent house-made almond croissants: fresh, flaky and full of sticky almond butter. Go early on the weekend, or expect to wait for a table.
Coffee: Peoples
327 Karangahape Rd, K' Rd Precinct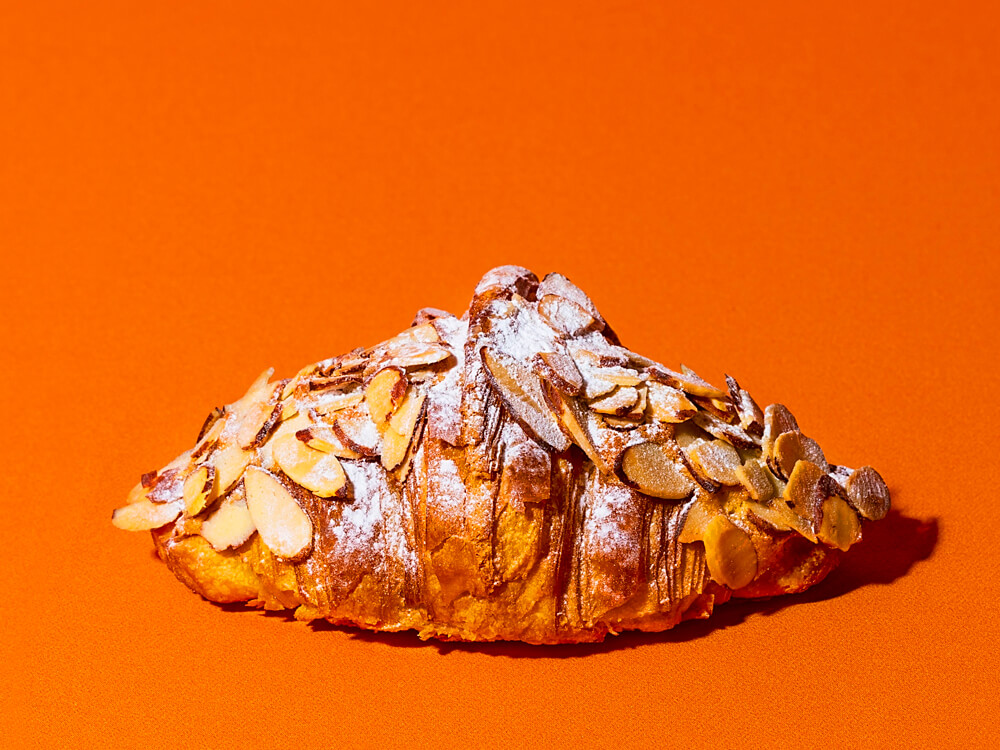 Fort Greene's heavenly almond croissant. Photo: Angie Humphreys
Morningside
Kind Eatery
Plants are the order of the day at Kind, both on the menu and all over the cafe itself. There's more than 100 of them decorating this light-filled corner site, which opened in the new Morningside Precinct in 2018. Kind's menu is mostly vegan but they're far from dogmatic about it — you can still get cow's milk in your coffee, and eggs on your toast, and, hell, even a side of bacon if you must. But why bother when dishes like the barbecue chipotle breakfast taco, featuring smoky pulled jackfruit, are so damned tasty? The nifty La Marzocco machine built into the bench turns out a tasty brew, and there's an interesting line of teas and juices (plus wine and beer, too).
Coffee: Supreme
16 McDonald St, Morningside
Mt Eden
Olaf's Artisan Bakery Cafe
With a warm glow of polished wood, the hiss of the coffee machine and the smell of fresh baked bread, Olaf's has a homey cosiness that pairs very well with their enormous array of tarts, pastries, sweet treats and sandwiches (they have an absolutely killer Pastel de nata). On the menu, Olaf's does schnitzel, risotto and freekeh, among other off-piste hearty dishes. Oh, and they are licensed. Supreme coffee in the sun while people- and dog-watching in Mt Eden never hurt anyone, either. 
Coffee: Coffee Supreme
1 Stokes Rd, Mt Eden
Mt Albert
Handpicked Coffee Roasters feels just like your coolest friend's new flat: the furniture is all mismatched, the old fireplace doesn't work, and although it sometimes gets a little cold, you want to hang out there for hours. They roast their own coffee here and the staff take it seriously, happy to have a yarn about the mighty coffee bean. Filter (pour-over) is available as well as their signature orange lattes, and a good selection of breakfast classics like eggs benedict and French toast are made jazzier with revolving chef's specials, such as Korean bulgogi pasta. 
Coffee: Handpicked
918 New North Rd, Mt Albert
Newmarket
Billy Cafe
A small, cool cafe at the Grafton end of Carlton Gore Rd, serving well-made espresso, filter and cold brew coffee, and especially delicious fried food (among other, healthier options). The Hash Browns Sandwich — a burger patty with hash browns as buns, plus bacon and avocado — should be too much but the portion is just small enough to keep it messily manageable. The Fried Chicken Burger is great, too — a juicy thigh, nicely fried, with sweet Korean sauce with waffle fries and onion rings. Perfect for the morning after a big night.
Coffee: Coffee Supreme
79 Carlton Gore Rd, Newmarket
L'affare
One of L'affare's great advantages (particularly as a workspace) is that while it is central, it's also a little bit tucked away from main roads and noise. The already vast space is enhanced by high ceilings dotted with skylights and greenery. The coffee roastery has the double advantage of giving an air of industry and, of course, providing freshly roasted coffee. You'll find the menu dotted with meals that are just a little bit different from usual cafe fare — they do a pork ramen, fried chicken and waffles with bourbon syrup. Their counter food, with such items as tamarillo cakes and chorizo tarts, is also worth a bite or two.
Coffee: L'affare
22 Melrose St, Newmarket
L'Atelier Du Fromage
With pastries, tarts, quiches, croque monsieurs and mountains of cheese, L'Atelier du Fromage is nothing if not decadent. They have full meals and salads, too, but this sun-soaked piece of France is somewhere to leave any ideas of moderation at the door. Or perhaps, after stocking up on caviar, escargots and preserves, just let the diet go altogether, because the cafe doubles as a delicatessen and wine cellar with Maison Vauron upstairs. To really double down on their theme, they hold region-specific wine and cheese tastings at night.
Coffee: Allpress
5 McColl St, Newmarket
Luckily, The Candy Shop isn't boasting floor-to-ceiling jars of lollies like its name might suggest. The inside doesn't look much like a candy shop, either, with long, grey and brown slabs for tables and wooden shelves laden down by plant pots. Their Japanese- and Korean-influenced dishes are the best of their menu, in particular their "Katsu Sando", a crumbed pork scotch sandwich on fluffy white bread, and the vegan bibimbap with four-grain rice and shiitake mushrooms in the place of beef. And to sweeten the pot, the team have opened a new Camper Coffee outpost down the alley with a larger focus on coffee.
Coffee: Camper
2-8 Osborne Lane, Newmarket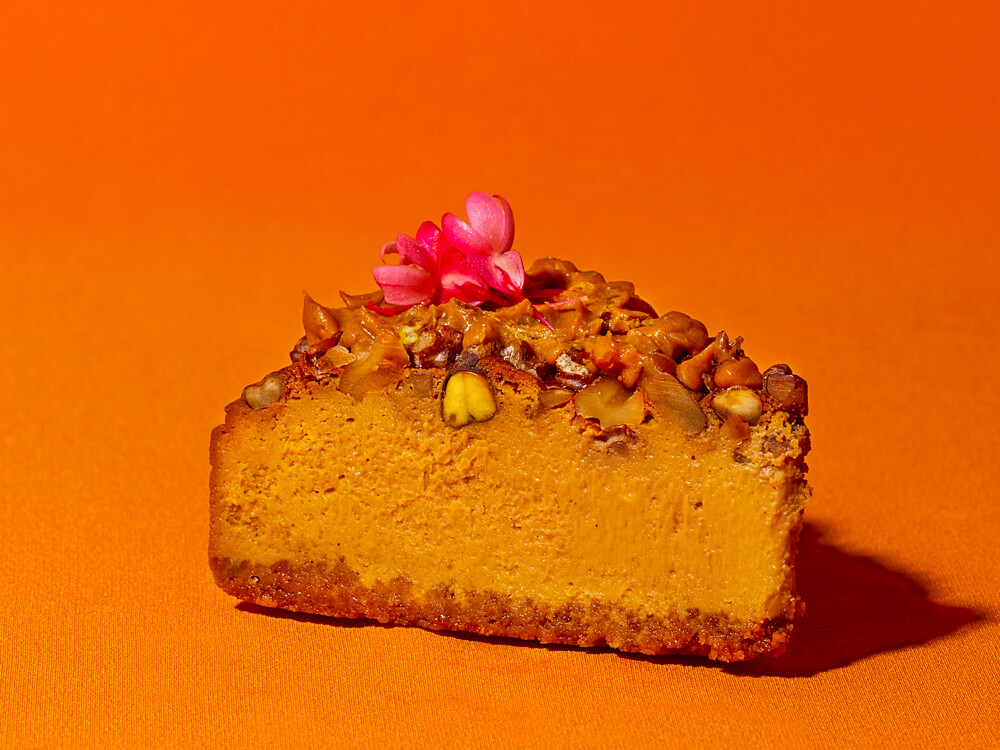 New Windsor
Hare and the Turtle know how to do simple things well. Namely, they've nailed the humble sammy, bookended by their house-made buns and spilling over with fillings such as eggplant parm and smoked kahawai. We also like their Daisy, served on white sourdough with slow-cooked beef, pickled onion and horseradish mustard. The hustle here is friendly, with co-owner Aletheia Elder often manning front-of-house; it's a clear neighbourhood spot, and all the better for it. Go early to grab their classic cream-filled donut or a soft cinnamon bun — they're often gone by the afternoon.
Coffee: Coffee Supreme
1/63 New Windsor Rd, New Windsor
North Shore
Sisters Ulala and Naomi helm the ship at this small bolthole down the far end of a narrow brick alleyway, serving soft brews and espresso from inside their roastery. And you definitely go here for their coffee: a cup of their batch brew filter will set you back only $2.20, and their Chemex pour-over is excellent. The space is ideal — with its white walls, quiet blocked-off spaces and low, sloping stools — to sip, slow down and savour, perhaps with a slice of their baked cheesecake on the side. They do more than just coffee: espresso soft-serves are a perfect summer treat, and we love their hot matcha lattes, too. 
Coffee: Ark
6/461-467 Lake Rd, Takapuna
Black and Gold Eatery
Black and Gold Eatery has been a staple on the Albany cafe scene for years now, setting the gold standard for the area as more new openings inevitably pop up deep in the 'burbs. And it's still our favourite, too, with top-notch coffee from their in-house brand, Asian-leaning lunches — like a duck breast on black sticky rice — and front-of-house staff who never fail to call out a farewell as you leave out the door. We look forward to their changing specials on the blackboard by the kitchen, most recently a dish of Taiwanese braised pork, reflecting the background of their chef. Brunch food "with a twist" seems to be the Auckland du jour, but we can't be mad when they do it so well.
Coffee: Society
1/33 Triton Drive, Rosedale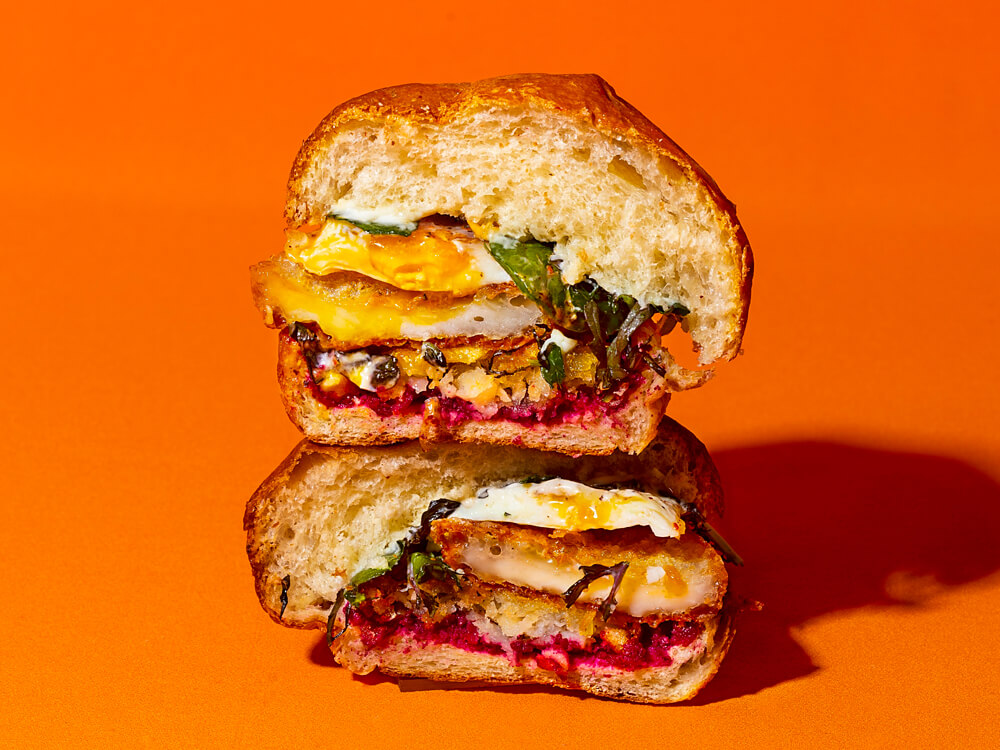 Little & Friday
Twelve years is an eternity in hospo terms, so it's to Kim Evans' immense credit that Little & Friday, tucked down a quiet street off the eternally busy Lake Rd, is still setting the standard when it comes to bloody good baking. The doughnuts are justifiably world famous in Auckland, with the classic raspberry cream variety hard to top but rotating daily specials worth branching out for. The less decadent offerings are equally delicious — the likes of big-as-your-head brioches, both sweet and savoury, an array of quiches, pies and sausage rolls — and there's a small menu offering simple, light brunchy dishes. 
Coffee: Eighthirty
43 Eversleigh St, Belmont (also at 11 McColl St, Newmarket)
Onehunga
Mr T's baked goods & eatery
Dieu and Trinh Tran may be the sweetest couple in Auckland; at least according to the reviews left for their Onehunga bakery-slash-Vietnamese cafe. Mr T's is frequently referenced as having some of the nicest staff in Auckland, and has been fully embraced by the Onehunga community since opening in December last year. Mr T himself reportedly sends photos of his best loaves to his son — that's how much he loves bread — and you can taste the care in every bite. With a menu split between traditional cafe fare and Vietnamese dishes, there's plenty of interesting options for those wanting to explore beyond eggs benedict.
Coffee: Rocket
210 Onehunga Mall, Onehunga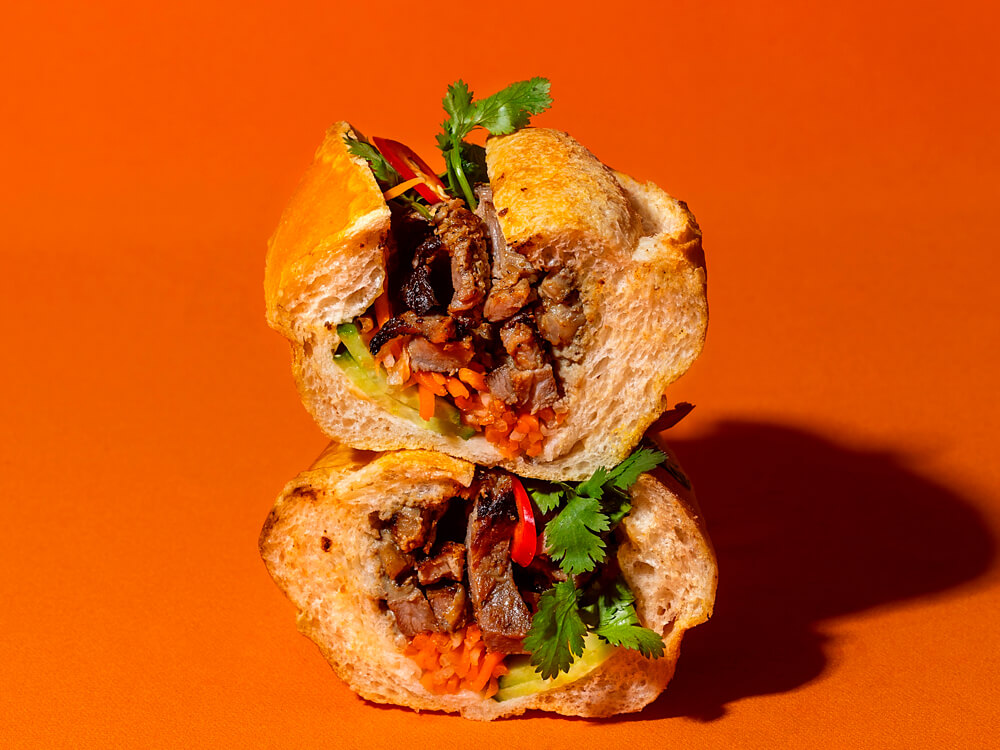 READ MORE: Are rising house prices changing the spirit of Onehunga?
Orakei
This cosy cafe ticks all the boxes: bottomless filter coffee, comforting breakfast food and charming service. A rough Saturday night can often be cured by their "Doorstop toastie", a simple cheese and jalapeño sandwich with an added fried egg, or their signature bacon buttie. For something lighter — and, well, it's Orakei, so a round of yoga is probably on the horizon — smashed peas on five-grain hits the spot, too. 
Coffee: Coffee Supreme with rotating guest filter brews
3/78 Coates Ave, Orakei
Pt Chevalier
Ambler Cafe and Bistro
Ambler is a simple and elegant spot, with whitewashed walls, wooden accents, plenty of sound-absorbing soft furnishings and a beachy calm. As well as the usual suspects of breakfast fare, Ambler has an extensive menu, with arancini, ceviche, platters, and oysters, not to mention a very healthy sized drinks list including more adventurous beverages such as a strawberry latte. As well as Supreme coffee, they're licensed, so you can have a tipple over lunch or even dinner — when you might be tempted in by the crowds of happy patrons clinking glasses on the roadside. 
Coffee: Coffee Supreme
181 Pt Chevalier Rd, Pt Chevalier
Daily Bread
The coffee is good, the deli products (pickles, kimchi, marmite) are great, the tote bags are already a classic, the pastries are phenomenal, but (you know where we're going with this) the bread is why you keep coming back to Daily Bread. Whether buying a sandwich to eat in (we usually go for the chopped egg or the smoked fish) or taking a loaf home (choosing a favourite is impossible — there are so many different loaves for so many different needs), there's something happening at the core of every loaf that is distinctive and extraordinary. Oh, and the pizza nights are fun, too.
Coffee: Coffee Supreme
1210 Great North Rd, Pt Chevalier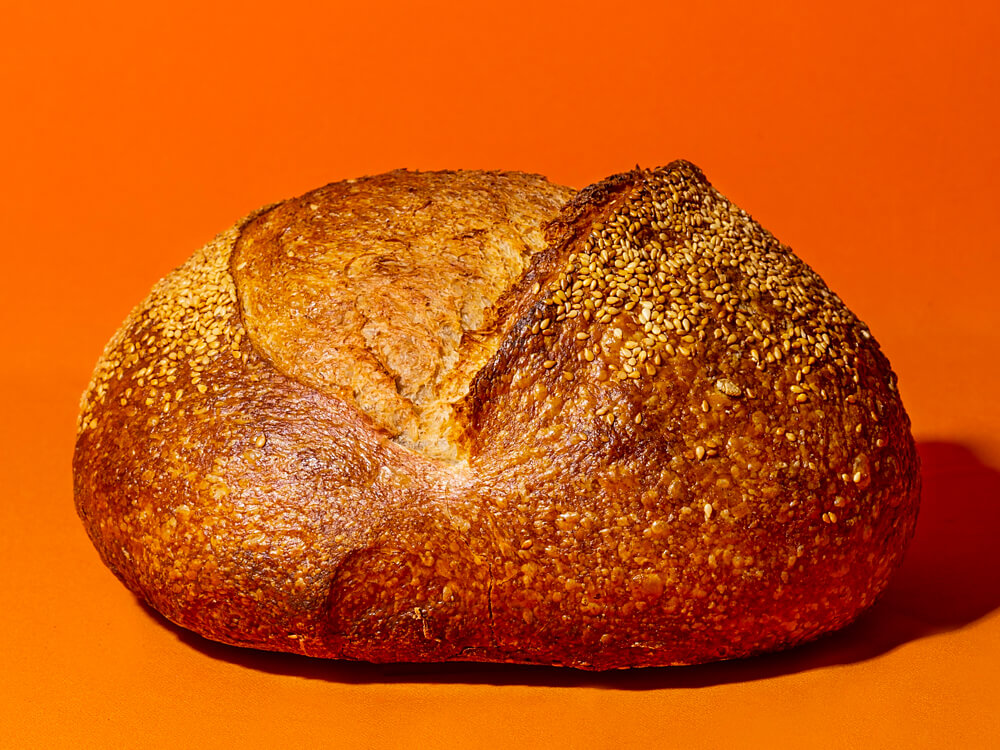 Ponsonby
There's a wide range of food on offer at Fusion, from classic brunch, to Mexican (you've got to try the breakfast tacos), to Vietnamese, which has its own section in the top-right of the menu offering bahn mi, pho and a noodle salad. Fusion has been open for more than 20 years, and by all accounts it seems the décor hasn't been updated in that time. That's not a criticism — in fact, it's quite charming, offering a homely, neighbourhood vibe. Plus, it's nice to see local teenagers learning the ropes at their first job, especially when they're little sweethearts who are always quick with a smile.
Coffee: Allpress
32 Jervois Rd, Ponsonby
Little Bird Eatery
If you go to cafes to feel good, there are few in Auckland where you can eat such wholesome food, with such flavour, and still get a range of coffee options, from regular espresso with nut milk options, cold drip over ice or a Chemex to share. Want something a little different? Try one of the Japanese teas — clean, green Sencha or roasted rice Genmachai — or one of the long list of tonics, pressed juices or special concoctions. Is there a more expansive range of hot beverages in Auckland?
Coffee: Kokako
Cnr Summer St & Ponsonby Rd, Ponsonby

READ MORE: Little Bird Top 50 Restaurant Review 2019
Six years may not feel old enough to be an institution, but on the notoriously fickle Auckland cafe scene, Orphans is pretty close to it. What we love about this place is its reliability, in the sense that everything you order will be both delicious and a little intriguing. Whether you've popped in to grab a coffee and a piece of toast at the window seat (sprouted lentil loaf topped with house-made marmite and edam, say, or cold-smoked fish, pickled egg and chives), or are settling in for a decent lunch and a cocktail or two in the covered courtyard out the back, you'll be well looked after.
Coffee: Coffee Supreme
118 Ponsonby Rd, Ponsonby
The Daisy sandwich from Hare and the Turtle. Photo: Angie Humphreys
Parnell
Sometimes all you really want is a nice cup of coffee — no brunch needed, please. That's what you'll get at Red Rabbit, industrial-cool with its red brick and concrete floors, yet also warm and welcoming. Batch filter coffee comes in generous mugs, and those homesick for Wellington's most famous salted caramel cookie from Leed St Bakery — incredibly chewy and moreish — will be pleasantly surprised by the huge stack of them on the counter top. They take their time with the espresso, evident by the spot-on latte art, and offer bags of their in-house roasted beans to take home. 
Coffee: Red Rabbit
Shed 3, 7-10 Faraday St, Parnell
Rosie's the kind of cafe you hit up when you want to be made to feel a little bit special. Opposite the Parnell Rose Gardens, it's an inviting and elegant space, with floor-to-ceiling windows through which light floods in. Formerly a Hip Group joint, Rosie is now owned by Mike De Vries, who had been head chef since the beginning. That title is now held by Ezra Wisikanso, who continues to tease out bold flavours from local, seasonal produce, something the cafe has been nailing since it first opened its doors in 2014. It's an all-day affair, as appealing in the morning with a coffee or a juice as it is at dinnertime with a carafe of house wine.
Coffee: Allpress
82 Gladstone Rd, Parnell
Simon & Lee
You can have bibimbap and prawn dumplings (mahn du guk) for breakfast here, and we're just so happy to not be eating eggs. You can have eggs, too, of course, in benedict form or on toast, but venture out into the stone-pots and you'll be pleased with saucy and satisfying spicy pork belly on rice, or a vegetarian three-way tofu. Also an offer is their Korean fried chicken, available in "Danger Spicy". To calm down your taste buds, a flat white made with beans by Rocket should do the trick. 
Coffee: Rocket
115 St George's Bay Rd, Parnell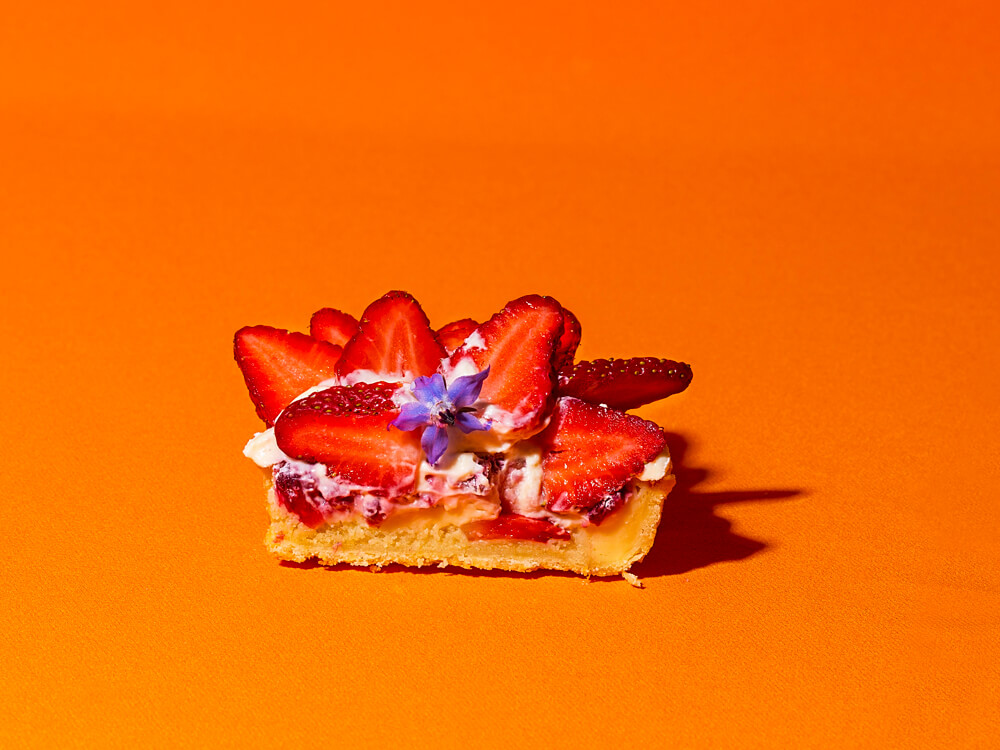 Sandringham
Petit Bocal
A neighbourhood cafe that means business, Petit Bocal (which means "little jar") has light-as-air pastries and generously portioned French food — go for the croque madame or breakfast bruschetta if you're feeling really, really hungry. There is also reliably excellent coffee plus hot chocolates with faces drawn in the foam to win over the kids before you head down the road to Gribblehirst Park. And, of course, it wouldn't be a French cafe without a wine list that means business, to go with the plain yet elegant décor. 
Coffee: Coffee Supreme
177 Sandringham Rd, Sandringham
Three Kings
Cheese on Toast
This takeaway bar-style cafe is the bricks-and-mortar offering from beloved toasted- sandwich food truck Guerrilla Grill, focusing on unfussy coffee and a short, simple menu of toasted sandwiches and toppings on toast. We had the Just Cheese — a sharp and interesting blend of three non-obvious cheeses; the Bacon Jam — the same blend plus almost-burnt bacon bits and deeply browned onion; and the Smashed Avo — exactly what you think it is, with lime, sesame, chilli and plenty of coriander. All came with a little side of pickled red onion and cucumber. We'll be returning soon to try the meatier options, including the cheeseburger special.
Coffee: Eighthirty coffee
931B Mt Eden Rd, Three Kings
Westmere
Catroux is a real neighbourhood stalwart, holding its own against the endless tide of new openings, refits and rebrands for close to a decade simply by doing what it does well. Chef-owner Adele Jenner runs a catering business alongside the cafe, and her food is always fresh and flavour-forward. The cabinet offerings are a particular highlight — an ever-changing array of salads, sandwiches and very good baking — but the menu never disappoints, either (the healthy-ish bowl options, which other joints often manage to make depressing, are great, or try the mince on toast or the green eggs and Westmere Butchery ham). There's a short, appealing kids' menu, too.
Coffee: Allpress
129 West End Rd, Westmere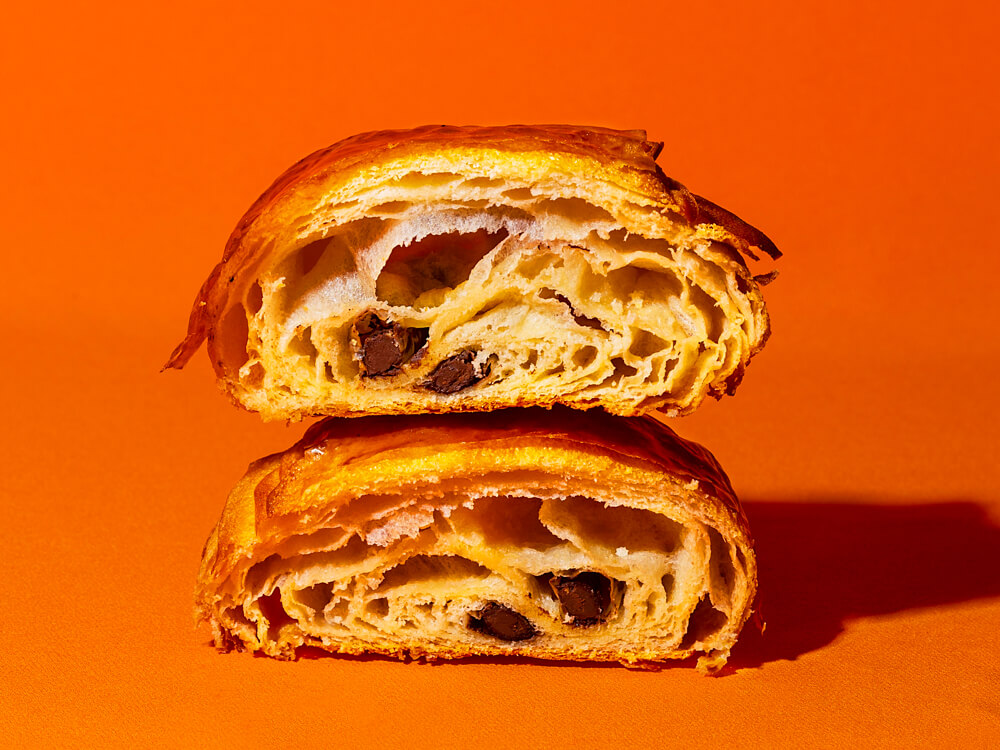 On a sunny corner site in the Westmere shops, Seabreeze lures locals and visitors alike with its laid-back charm. Settle in for a couple of (very good) coffees and a lazy brunch — there's a decent stack of magazines to work your way through, including New Yorkers if you want to look smart — and you'll never want to leave. The menu's big on classics with a twist, striking the perfect balance between approachable and interesting with the likes of sweetcorn, feta and date fritters with chilli labneh, or the much-loved bharta eggs (two poached eggs atop a luxurious spiced eggplant purée with whipped yoghurt, chilli butter and sourdough).  
Coffee: Supreme
184 Garnet Rd, Westmere

Wynyard Quarter
What was once a neighbourhood cafe with barely a neighbourhood to support it is now a busting eatery open breakfast and lunch seven days a week and dinner Thursday through Saturday. Busy at the times you'd want it to be busy, slow and easy at the times you'd want that, too. The coffee — espresso, batch brew or cold brew — is always excellent. The food is just as good — usually light, often vegetable-driven, and often surprising, seamlessly running from breakfast to brunch to lunch and (sometimes) dinner, with a small core menu and other dishes weaving in and out throughout the day. Time it right and you can have oysters for breakfast.
Congrats to Williams – they may be last on this list, but they're number one in our hearts and our Supreme Winner for 2019-2020. Find out why and who the rest of our winners are here.
Coffee: Flight
G03/85 Daldy St, Wynyard Quarter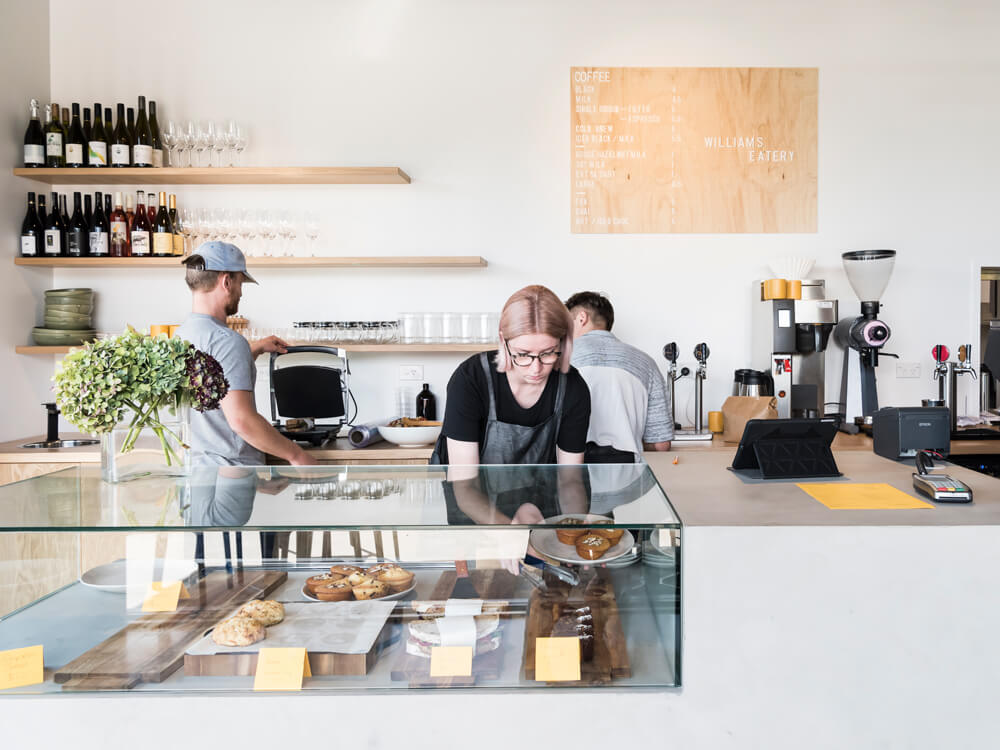 READ MORE: Williams restaurant review: Second time lucky
This piece originally appeared in the November-December 2019 issue of Metro magazine.