Jul 18, 2019 Restaurants
Metro writer Jean Teng hiked down to eerie Wynard Quarter to give Williams Eatery a second chance.
Four months ago on a Saturday night, a Metro Restaurant of the Year judge attempted to dine at Williams Eatery at 8pm, but found their attempt foiled. Williams had lost their booking, the place was empty, and they were closing up early. It did not make the Top 50.
Eager to recreate the scene, I booked on a Saturday, too. And at 8pm. This time, I walked into a party. Nearly every table was full, and there was plenty of chatter to fill the oblong Scandinavian space, muffling the jazz in the background (or hip-hop, I couldn't tell… probably Frank Ocean). In part, the buzz could be ­attributed to their excellent $23 pasta-and-wine dinner deal, and I was glad they were doing better. Owners and brothers Charles and Patrick Williams previously helmed Grafton sandwich shop Ceremony, and I still sometimes think fondly of their bacon-and-egg sammie.
I'm sure it's been tough to drum up a dinner crowd off the main Wynyard Quarter drag, intensely eerie and still at night, with construction sites around all corners. Williams Eatery was the sole sign of life. As it is, they're only open for dinner three nights a week from Thursday to Saturday. The rest of the week, they serve breakfast and lunch.
Most bus rides home I find myself brainlessly tapping through Instagram stories, flicking between badly lit food shots taken at various Auckland eateries. More than ever, the places you dine are just another way in which to tell the world who you are. What kind of Aucklander are you? What kind of establishment do you want to support?
Well, it's very easy to conjure up the kind of Aucklander that will be drawn to Williams. Their image is well-curated, singular and easy to like; family-owned, enthusiasts of local wine, and with very good Instagram game. It's young and hip, the sort of place you might bring your out-of-town parents to prove just how young and hip you are.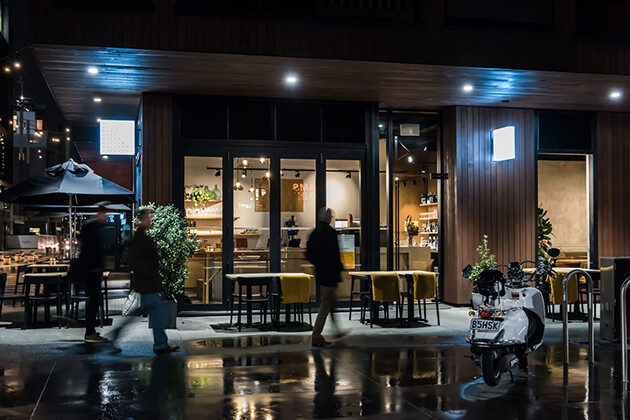 I never quite got comfortable on either of my visits to Williams — the chair was too low, my arms shifting awkwardly in accommodation. On one busy visit, my neck was permanently craned forward in order to hear my dining companion. I let my arm stretch out on the table. "The table really is too long," I mused. The restaurant felt part of a very particular Auckland — stark, minimalist, elite. Everyone was plucked out of a white-walled art gallery, a weird nexus of neutral character and a character so specific, I felt as if I could tell by sight the profession of most diners around me.
Service was a revolving door, but they were so attentive and warm I didn't mind much. Hosts enquired, "Has someone told you about…? Yes? Okay, but what about…?" The dishes here aren't designed to share, a thought that hadn't even occurred to me until they failed to dole out the usual empty plates. Share anyway.
The wine list is short, with a single by-the-glass option under each type, and no naturals by the glass, which seems off-brand. Most are organic, though, and there's a decent list of non-alcoholics (including the Best in Show of Metro's kombucha tasting, Batchwell's Earl Grey).
Three visits to Williams and you could tick off the entire menu: three pastas, three mains, three sides and three desserts. Their approach is seasonal — by the time I write this, the croquettes I ate the first time are off the menu — with a list of suppliers and growers acknowledged as a footnote. There is something lovely about that in a small neighbourhood restaurant (and, as the Wynyard Quarter apartments materialise around them, they are very much that).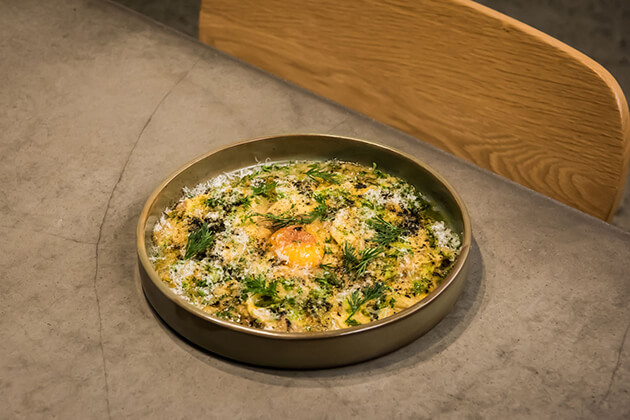 The concise menu means there's only one main vegetarian option — a plate of fried cauliflower this month — but two of the pastas are meat-free, too, so don't worry, vegetarians, carbs are firmly on the agenda. The pastas were a hit and a miss. On one occasion, they had run out of tagliatelle for their oxtail pasta, instead piling the ragu on top of maltagliati, which was completely wrong for it. I could just imagine the moreish meaty dollops winding its way around the strands of tagliatelle, and felt very sad they ran out. The maltagliati was undercooked, too; slice the sheet in half and raw dough was exposed. I had better luck with the leek maltagliati, a dish well-suited to the pasta — and though the egg cracked on top caused the pasta to stick together in one gluggy mess, it was hugely indulgent and full of warmth.
A starter of Mt Cook salmon pastrami was beautiful, sliced in perfect thickness amongst the artichoke crisps and apple. But it was the vegetable sides that got me really excited, cutting them lengthways and closely examining the various paired purees as if I could see through to their secrets. I crunched on the long broccoli stalks thoughtfully. The brussels sprouts in beetroot labneh coated my mouth in a delicious bitterness. And I can't stop thinking about the silverbeet that came with the fish, silky and smoky.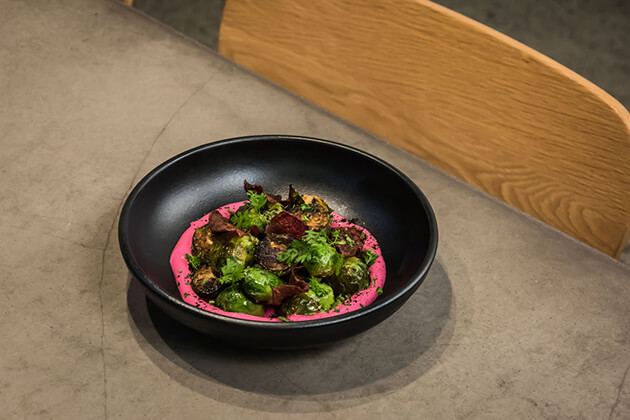 The terakihi was well-cooked and so was the skirt steak. Slices of steak sat on top of mustard butter that echoed a Big Mac sauce, but zingier and tastier. Bird's-nest wisps of crisp potatoes criss-crossed on top, with great crunch value. Yum.
I loved the chocolate torte: immensely dark and rich chocolate on top of a tooth-­affirming peanut biscuit. However, the pear pudding was the wrong side of dry, with inedible chewy sides stuck to the edge of the bowl. The spiced cream was delightful, though, herbaceous and fragrant, soaking into the dry pudding and saving it from dullness.
We were the last ones in the restaurant by 10, so it may not be the ideal place to linger. But I had a feeling they'd keep refilling our water for as long as we wanted. It's just that kind of place.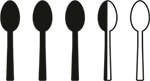 G03/85 Daldy St, Wynyard Quarter.
Ph 373-3906
williamseatery.co.nz
Hours: Mon-Wed, 7am–3pm; Thu-Fri, 7am–late; Sat, 8am-late; Sun 8am-4pm.
Dinner bill: Starters $8-$30; pasta $23; mains $23-29; desserts $9-16
This piece originally appeared in the July-August 2019 issue of Metro magazine.