Sep 6, 2018 Cafes
Fort Greene sandwich specialists are finding bread nirvana at their new digs on K' Rd.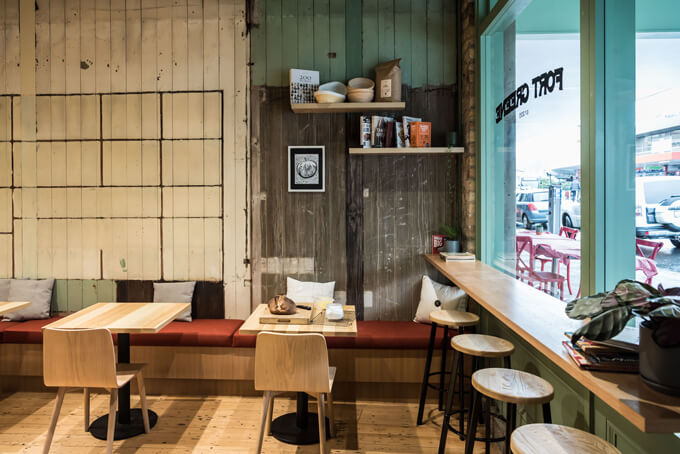 Hailed as a superfood by the gluten sensitive, sourdough's long fermentation means the gluten it contains is partially broken down before baking. Bread's back – at the time of writing this, '#sourdough' had been used almost 1.5 million times on Instagram. Several bakeries including Amano's and Daily Bread have popped up in Auckland over the past couple of years. Parnell's Pasture serves a bread course as part of their 10-course tasting menu. And of course, there's tiny sandwich shop Fort Greene, who are expanding this week, such is the demand for their wares.
Fort Greene's front of house manager and co-owner Andrea Muhlhausen says baking has become an obsession for co-owner and partner Liam Fox. He tweaks his bread recipe almost daily in the pursuit of perfection: "I'll go down in the morning and be like 'has it worked [the changes]?' and hope he says yes so we can open," she explains. It took him six months to bake a loaf he was proud of, and after three years at their St Kevins Arcade site, he's happy(ish) with the bread he's currently baking.
Read more: Auckland's best cafes 2018 | Freaky, a new minimal cafe opens in central Auckland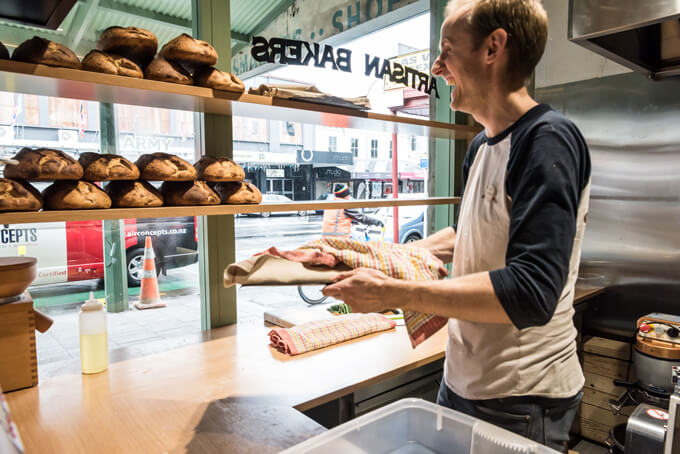 Thanks to the popularity of the couple's short sandwich menu and retail loaves, Muhlhausen and Fox have outgrown their current shop, which seats only 25 and has a kitchen the size of a large cupboard. They're moving up the road to a larger character space that'll function as a sandwich shop and bakery giving Fox room – and extra staff – to experiment. Instead of cooking from a temperamental convection oven, he's bought a flat deck. Sadly for Fox, the change in heat source means he'll pretty much have to re-learn to bake. Once he's gotten used to the new oven, you can expect the same short sandwich menu from the old site, People's coffee and a wider range of retail loaves. Look out for the white baguette, which is a particular highlight.
The new Fort Greene opens Saturday, 8 September.
Fort Greene
327 Karangahape Rd
K'Rd Precinct
@fortgreenenz