Dec 3, 2019 Restaurants
From the owners of Honey Bones , osteria & wine bar Lilian sets out to charm Grey Lynn with a European-style fit-out, great wine-list and simple, tasty food.
"It's a long story," owner Hugo Baird says when I ask about the restaurant's name – Lilian. "And not that interesting, really." Willy Gresson listens in and chuckles behind the bar, knowing the tale about to come. Long story short, Lilian was named by chef Otis Gardner Schapiro after the grandmother he'd never met. "Turns out, it was actually his grandmother's twin sister's name," Baird laughs. But the name had stuck.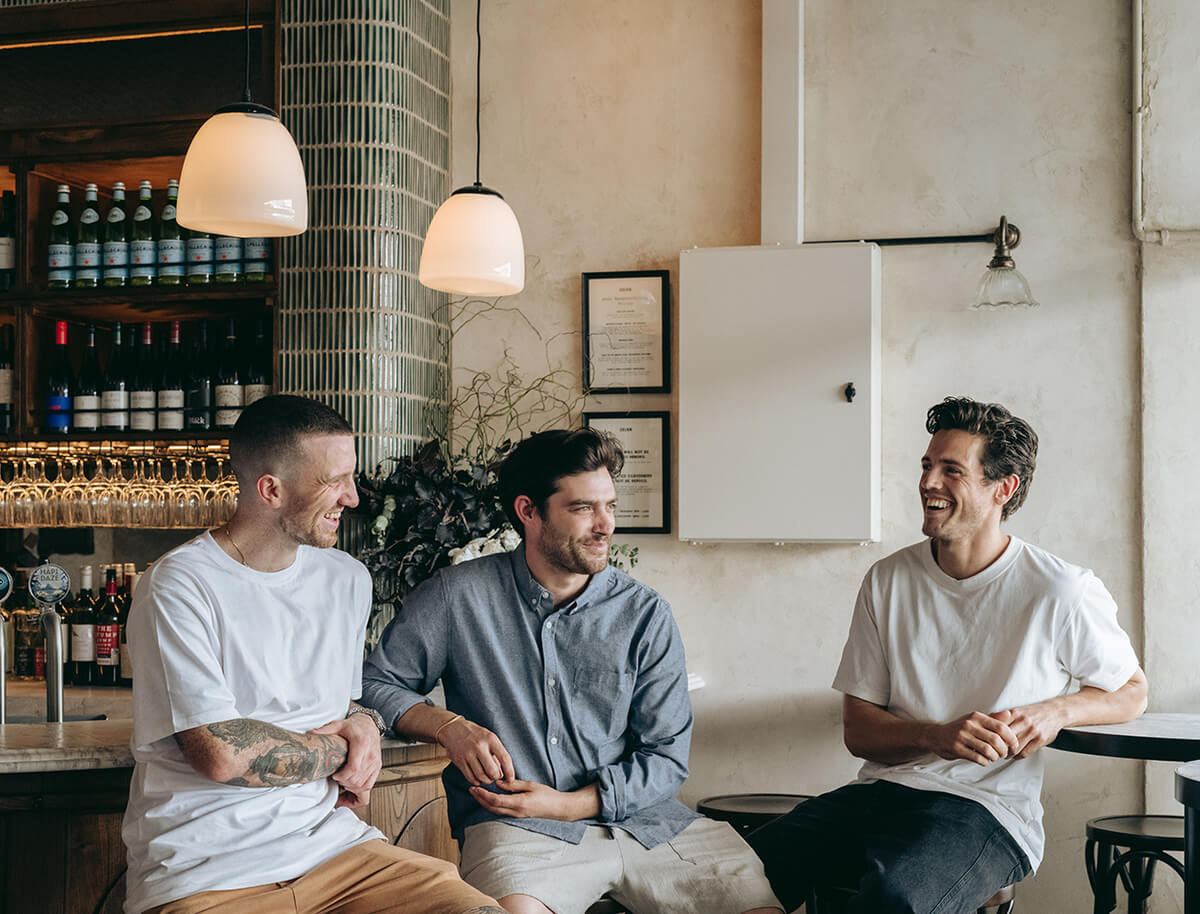 It suits the space, which was previously home to longtime local favourite Siostra. Designed in collaboration with CTRL Space it looks lifted straight from Europe and inserted into a slice of Grey Lynn. Inside, white-grey weathered walls frame the restaurant, where scalloped lamp-like light fixtures drop down, and dark maroon padded seating curves around the edges. A couple of old-timey framed portrait paintings of women act as a nod towards the not-grandmother Lilian, inserting character into the dining room. The generous bar greets you upon walking in, with enough seating to drop in just for a drink or two, plus outdoor tables for exactly that.
Baird also own Honey Bones, a 2019 Metro Top 50 cafe a minute walk down the road (in fact, Honey Bones made our Top 10 this year). The restaurant (or osteria, as they call it, an Italian word for a simple place serving wine and a short menu) was a natural progression for the two, who had been thinking about this concept for a while. Then, Baird says, it was just about finding the right chef.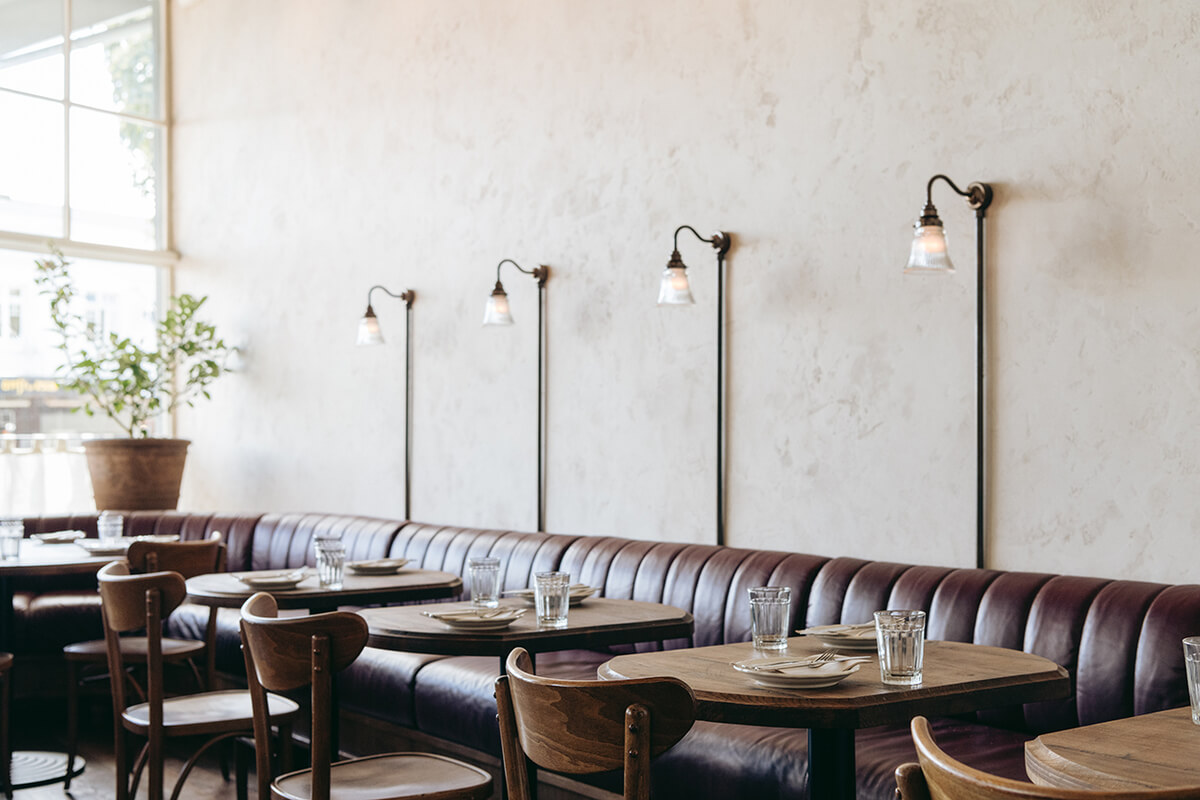 Gardner Schapiro has returned home after spending time overseas, working in kitchens in Copenhagen, San Francisco and Mexico City. He describes his food at Lilian as simple and bold, with strong flavours. Dishes are prettily (but not fussily) plated, centring good-quality ingredients as the hero: cucumber, tua tua, tomatoes. There are slighter bites, like oysters and bread, plus smaller plates laden with things like wood-fired asparagus, raw trevally and lamb ribs. Under the bigger plates, there are only three options: market fish, octopus and bavette steak, the latter sitting in a pool of salsa verde. Lilian also serves up wood-fired pizza in an oven imported from Italy, topping the bases with zesty combinations like courgette, pinenuts and lemon cream, or prosciutto, grapes and thyme.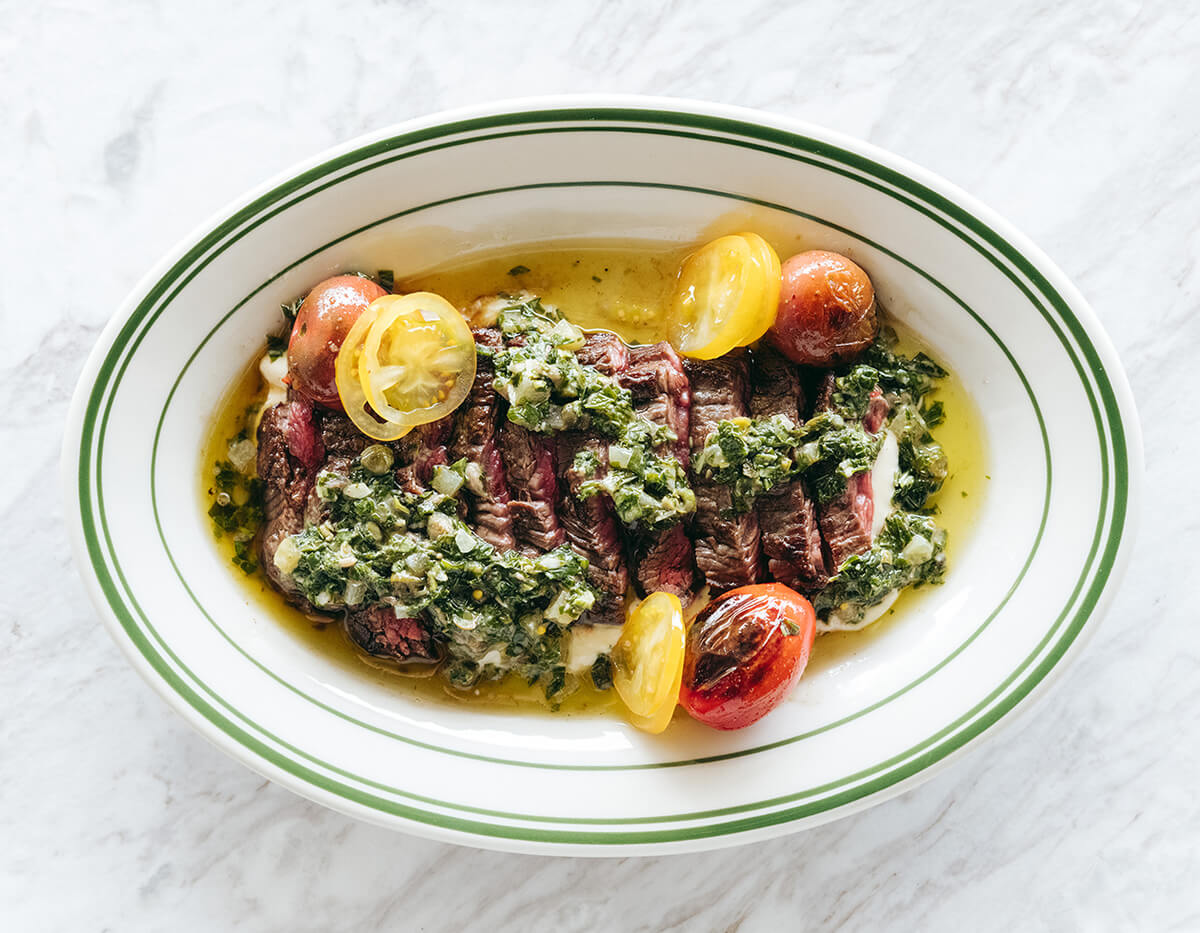 There's a strong wine focus, (osteria and wine bar) with an emphasis on introducing lesser-known varieties and vineyards. About nine white wines (think a Millton Viognier, or Mount Edward Pinot Gris) and eight reds by the glass, more by the bottle, and mostly from New Zealand but also Italy, France and Spain.
"We just want to serve the neighbourhood," Baird says. Gardner Schapiro and Baird both grew up in Grey Lynn (the two have known each other for 15 years), so ensuring Lilian is approachable and caters to diverse groups of diners are of huge importance to them. They don't take any reservations for the time being to ensure locals can walk-in. Already they've had a great response from the neighbourhood.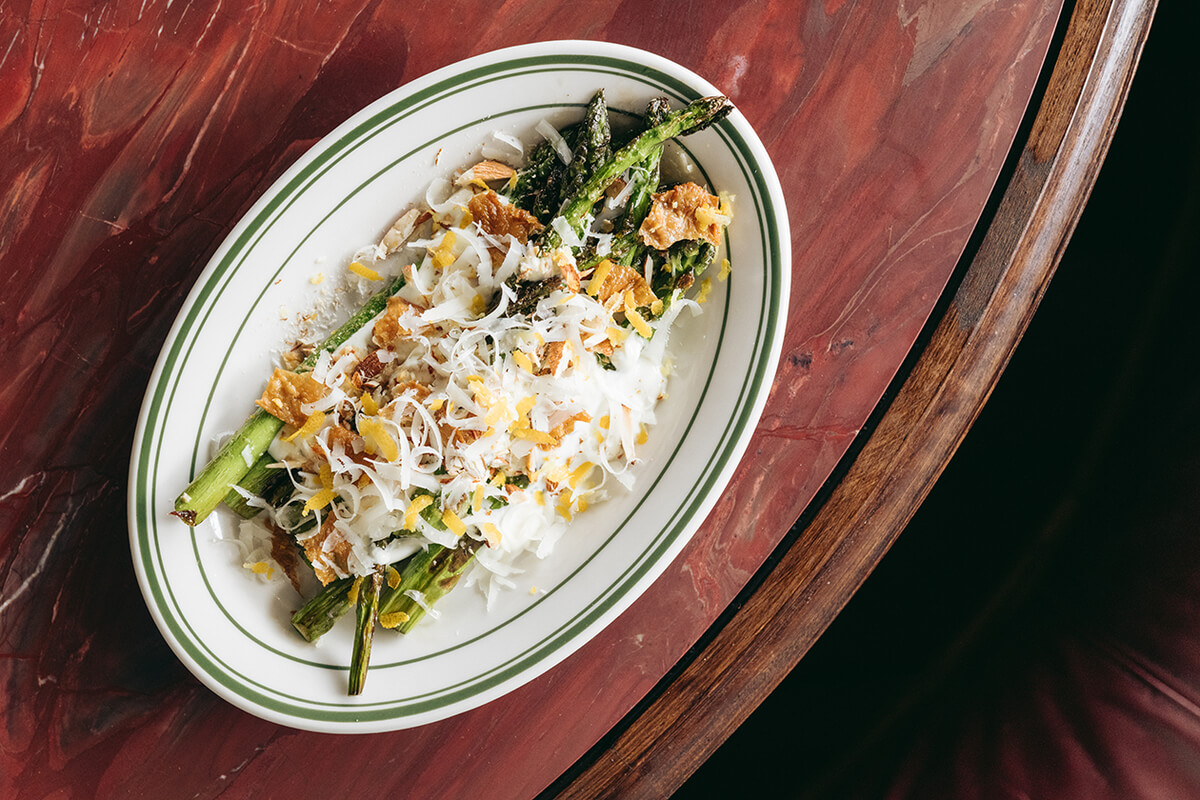 With sun-soaked outdoor tables and large windows which flood light inside, Lilian has opened just in time for summer.

472 Richmond Rd, Grey Lynn
@lilian.akl