Depot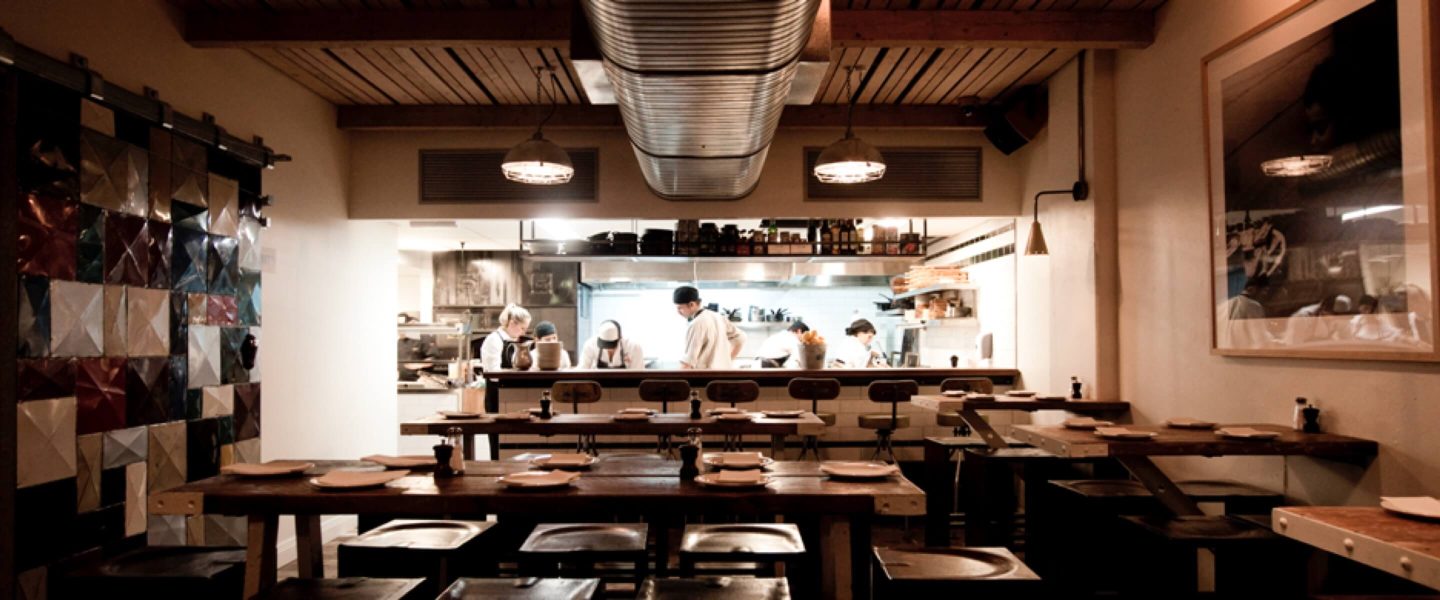 Depot
$$
Chef: Al Brown (executive chef), Maria Schosser (head chef)
86 Federal St, Central city
Closes 09:00pm

Mon

7am - 9pm

Tue

7am - 9pm

Wed

7am - 9pm

Thu

7am - 9.30pm

Fri

7am - 9.30pm

Sat

11am - 9.30pm

Sun

11am - 8pm
Metro Favourites
Hapuku belly with eggplant kasundi, Pork hock
$$
Chef: Al Brown (executive chef), Maria Schosser (head chef)
An old favourite continues to live up to its original proposition — simple seasonal dining to be shared among friends.
Downtown restaurant Depot finally takes bookings, thank God, because it means we can nab a table without fear of running into its usual crazy crowds.
In Auckland hospitality time, Depot has probably been around long enough to be accurately described as an "institution" (it recently celebrated its tenth anniversary). It took out Supreme Winner in 2012, having changed the way Aucklanders thought about dining out: serious food, but in a casual environment, introducing us not just to sliders but tap wine and a necessary willingness to stand outside waiting for a table. Nearly a decade on, in 2021, every meal still starts with a koha from the kitchen (a bit of bread and some dip, maybe). In 2021, every meal still comes with attentive, enthusiastic service. And in 2021, the food is still delicious.
A lot of it leans into sweet, rich and easy to eat, so, true to its location at SkyCity, Depot is a real people-pleaser that buzzes with a fun, vibrant energy. The much-talked-about décor (often described as "bach chic") lends itself to fresh seafood, like a storm clam ceviche with sharp finger lime and clam cream, or the fish (changing seasonally) with eggplant kasundi, lime and toast. We particularly recommend the latter dish — it's a deliciously pungent kasundi with meaty eggplant.
Then there are those things that make Depot, Depot: the snapper sliders, the crispy pork hock, the raw oyster bar. One bite of those will reassure you that classics are classics for a damn good reason.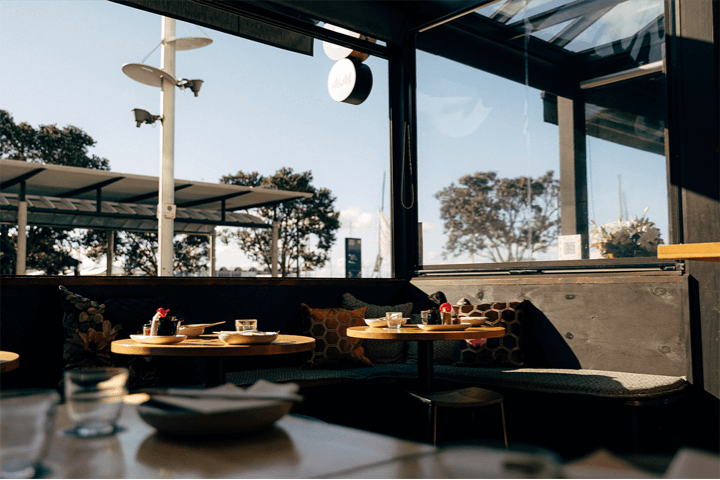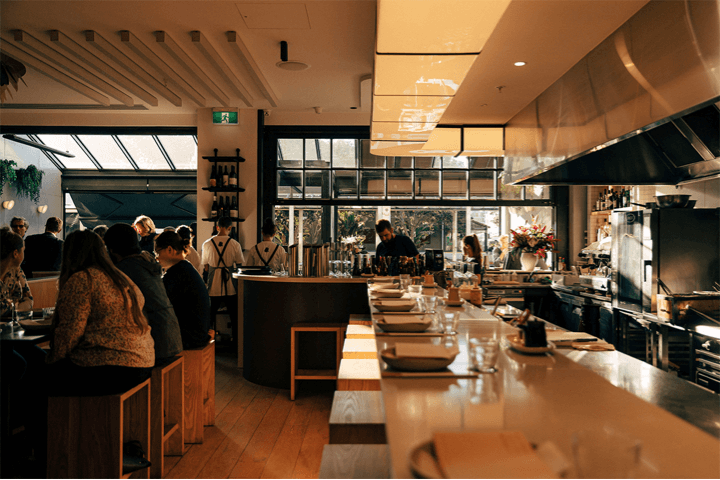 Near Depot
Filters
Metro Top 50

Restaurant

Bar

Cafe

Eats under $25
Avondale

2

Balmoral

2

Blockhouse Bay

1

Britomart

5

Burswood

1

Central city

47

Devonport

2

Eastern Beach

1

Eden Terrace

9

Ellerslie

1

Epsom

1

Freemans Bay

1

Glen Eden

2

Grafton

1

Greenlane

1

Grey Lynn

9

Henderson

4

Herne Bay

2

Highland Park

1

Hillcrest

1

Hobsonville

1

Howick

1

Karangahape Rd Precinct

23

Kingsland

3

Manuwera

1

Morningside

3

Mt Albert

5

Mt Eden

22

Mt Roskill

6

New Lynn

2

New Windsor

1

Newmarket

8

North Shore

8

Northcote

2

Northcote Point

1

Onehunga

4

Ōrākei

2

Ōtara

1

Ōtāhuhu

2

Panmure

3

Parnell

6

Penrose

1

Ponsonby

17

Pt Chevalier

1

Remuera

1

Riverhead

1

Rosedale

1

Sandringham

5

Takapuna

4

Te Atatū Peninsula

1

Waiheke

7

Waterfront

4

Westhaven

1

Westmere

2

Wynyard Quarter

1
A la carte

64

Afghani

1

All-day eatery

6

Allpress coffee

21

Altezano Brothers coffee

2

Ark coffee

1

Asian Fusion

2

Atomic coffee

5

Bakery

13

Bar

59

Be Specialty coffee

7

Breakfast

16

Brew Bar

7

Burgers

6

Cabinet food

92

Cakes

5

Camper coffee

2

Casual

69

Charcuterie

1

Cheap Eats

105

Cheese

3

Chef counter dining

1

Chinese

37

Coffee Supreme

16

Cook Island

1

Courtyard

2

Degustation

1

Degustation dining

12

Deli

5

Dine-in menu

65

Dine-menu

2

Dinner

7

Eightthirty coffee

9

Espresso Workshop coffee

2

Filipino

4

Fine dining

13

Fixed-price meals

1

Flight coffee

10

French

8

Game meat

1

Good for dogs

8

Good for kids

36

Good seating outside

18

Guilin

4

Gujarati

1

Handpicked coffee

1

Himalayan

2

Indian

11

Indonesian

4

Italian

15

Jamaican

2

Japanese

25

Jiangsu

2

Korean

17

Kōkako coffee

9

L'affare coffee

3

Lanzhou

2

Lebanese

3

Licensed

6

Malaysian

12

Malaysian-Indian

2

Mediterranean

2

Mexican

3

Middle Eastern

3

Nashville

1

Neighbourhood

8

Neo-bistro

2

Nikkei

2

Odettes blend

2

Open Late

4

Open Mondays

31

Opens Mondays

2

Outdoor dining

27

Ozone Coffee

4

Pacific

2

Pacific Island

1

Pastries only

4

Peoples coffee

4

Peruvian

2

Pies

3

Private dining area

3

Private room

16

Ramen

7

Raw

2

Red Rabbit coffee

2

Rich coffee

1

Rocket coffee

5

Rotating guest filter brews

4

Sandwiches

7

Sashimi

2

Set menu

33

Shaanxi

2

Shanghainese

2

Shared-plate options

83

Sichuan

9

Sicilian

1

Smart

30

Society coffee

2

South Indian

1

Spanish

4

Specialty coffee

10

Sri Lankan

1

Sunday lunch

4

Taiwanese

1

Takes large bookings

26

Takes large groups

49

Thai

8

Turkish

2

Udon

2

Under25

98

Uyghur

2

Vegan

4

Vegan friendly

18

Vegan menu available

2

Vegetarian

7

Vegetarian menu

2

Vietnamese

8

Vineyard

2

Vivace coffee

2

Wi-Fi

15

Wifi

7

Wine bar

14

Yum cha

3


Load More