Jan 14, 2019 Cafes
Mr T's is a new bakery-cafe in Onehunga from the team behind RAD in Mt Eden.
Dieu Tran, aka Mr T, starts baking at 8pm and only lets up at midnight, when he rests bread dough to ferment in a cool room. That leaves just enough time for three to four hours sleep before the bread calls to him again, ready for baking and the bellies of Onehunga.
Tran and his wife, Trinh, arrived in New Zealand as refugees fleeing the war; Hieu, their son, explains this new bakery and eatery is a reflection of their parents' journey.
Coming to New Zealand with little knowledge of bread or baking, Mr T's passion quickly gained momentum under the tutelage of bread-connoisseur friends, and by working at bakeries and lunch bars all over Auckland, most recently at the Tran family business, The Return of RAD in Mount Eden. It's today in 2019 when Mr T says he's finally happy with his sourdough – he regularly sends pictures of his best loaves to his son.
What a journey, though: there's evidence of it in their starter, also known as the "Sour Mother". Now the ripe old age of fifteen years old, it demands to be fed twice a day to be kept "active and strong." Baking bread for the masses is a tricky thing to get right; it requires experimentation, an acceptance of patchy sleep, pitch-perfect timing, testing, and testing again. But what can you do? "I love bread," Mr T tells me. And so it shall be.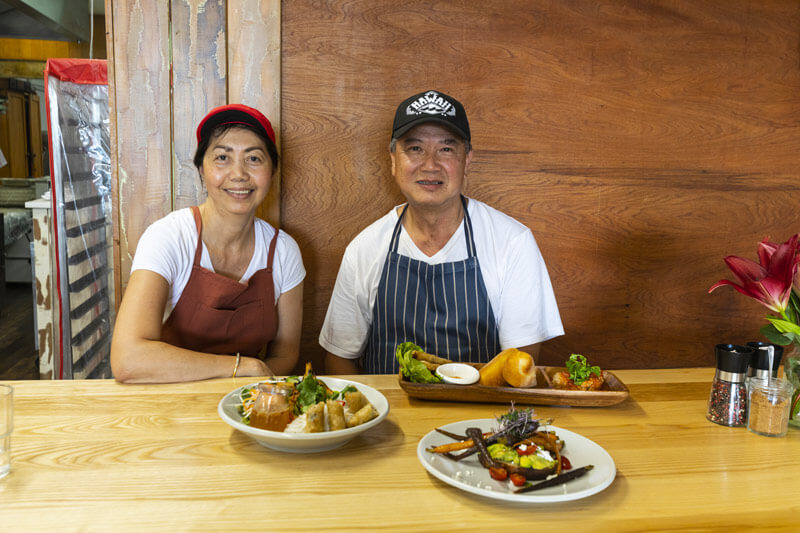 The menu, devised and executed by Mrs T, is neatly split between Western and Vietnamese offerings, with eggs, avos and French toast for breakfast and, on the lunch side, a representation of the kind of food the Trans would eat at home.
<!– –>
Although served in a modern interior alongside Rocket coffee, the menu designed with generous use of millennial pink, and the dishes presented to cater for a food blogger's Instagram feed, the Vietnamese food is not fusion.
Spring rolls are wrapped in rice paper imported from Vietnam (it's lighter and airier, I'm told, and it's true), and the pâté, bánh mì baguette and nuoc cham sauce are all made in-house. For a spread of the highlights, there's bánh mì xíu m?i: a Vietnamese pork meatball sandwich, the meatballs sitting in a shallow spread of tomato-based sauce with bánh mì baguette and spring rolls on the side. Beef noodles, tofu and papaya salads come with healthy smatterings of mint, coriander and basil, the herbs central to the sharp freshness of Vietnamese cuisine.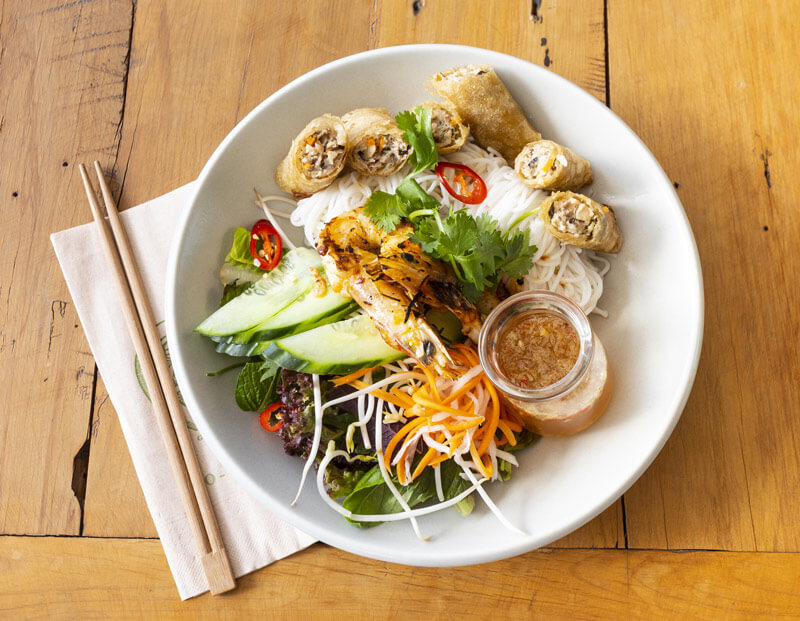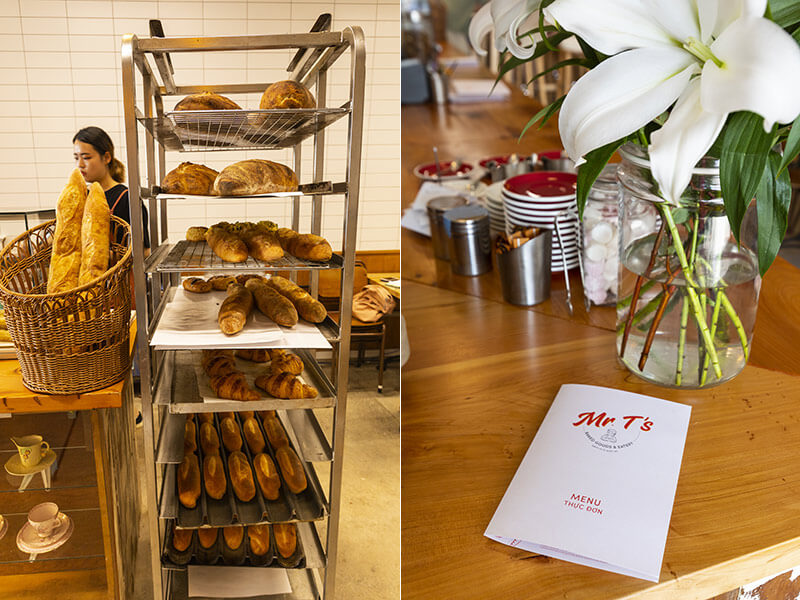 There are baked goods to take home too: loaves of sourdough and five-seed, bánh mì bread and long lengths of baguettes. Croissants feature, which take three to four days to make before finally arriving in the cabinet. Patience is key, it seems, and we will happily reap its rewards.
Mr T's Baked Goods and Eatery
210 Onehunga Mall, Onehunga
@mr.t.thebaker
Follow Metro on Twitter, Facebook, Instagram and sign up to the weekly email for more food news.