Oct 8, 2019 Cafes
Camper Coffee is back in Newmarket with its very own cafe space, and Duck Island Ice Cream are their new Osborne St neighbours. Name a better bittersweet duo.
Camper Coffee's mascot Gregory the Bear is all grown up. Five years after Camper Coffee was first started by Woohyung Lee just around the corner, its beloved illustrated bear is now fatter and grizzlier, and mounted pride of place behind the counter of Camper Coffee's new permanent cafe/eatery.
It's just down the alley from The Candy Shop, which Camper Coffee's founder opened with David Lee (previously of Simon & Lee, Major Sprout) and Tom Hong (Geeks on Sainsbury). All three of them are involved in this extension – although it would almost be disingenuous to call it just an extension. It has its own identity as a cafe: pretty damn huge, with a different vibe from across the way. A tad more eclectic than Candy Shop and with deeper tones (all brown brick, terracotta, deep greens and blues), Camper places an emphasis on specialist coffee paired with from-the-cabinet bites like creamy Japanese cheesecakes and savoury danishes.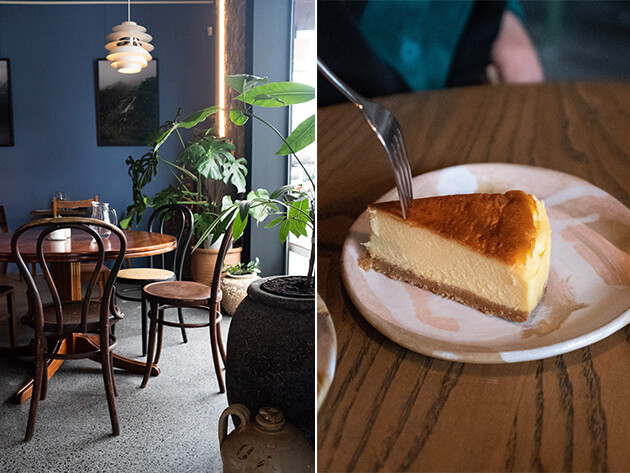 You can still order Candy Shop food off their menu and eat it at Camper, though Hong tells me that this new outfit is "for coffee people" – those who prefer to just order a brew and chat over a sweet treat. As a coffee person, I deeply dig this concept.
The space is multi-purpose, allowing for family-sized catch-ups and just-coffee dates: tiny swooped green chairs sit in a pair of two beside a postcard-sized table, benches hug the walls, and large dinner tables are tucked near the back. The chairs are mostly eclectic and non-matching; Hong tells me they're "from everywhere, some from David's own home." In any case, the trio designed the fit-out by themselves.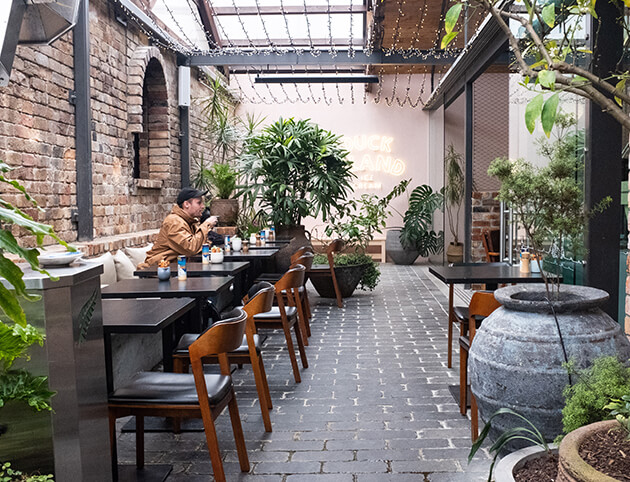 At the moment, they have a batch brew and the usual espresso suspects. Lee hopes to offer Aeropress sometime in the future, and the batch brew I tried (Guatemalan) was excellent. They use Bonsoy (the absolute best soy milk for coffee, in my opinion, and super rare in Auckland) and Otis Oat Milk as alternatives.
Camper Coffee now sells take-home beans for you to plunge or pour-over at your convenience, and, bonus, they open till late (9pm), too.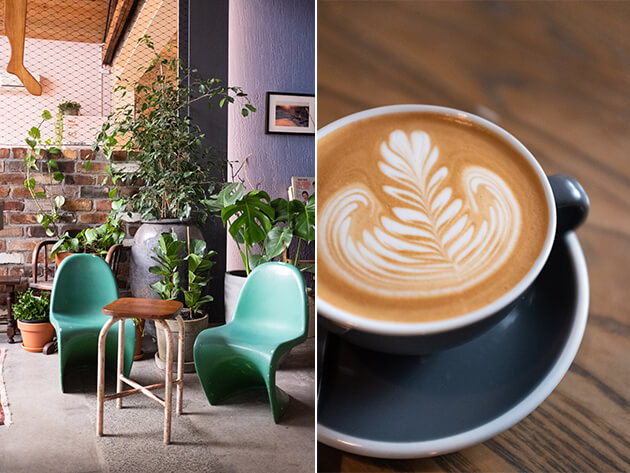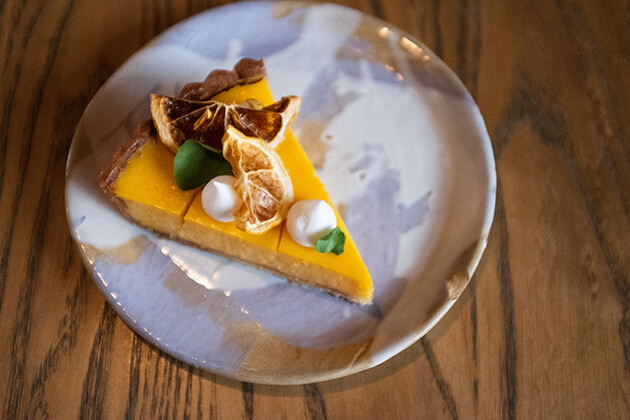 In a happy coincidence, Duck Island ice cream has opened a new branch next door right around the same time. It feels as if the two almost co-ordinated on the decor: Duck Island has a similar earthy feel, with the same exposed brick as in Camper's space. Instead of the darker browns and greens, Duck Island is all dusky pink, from its walls to tiled counter, and orbs of light drop down from the ceiling, with low benches to sit and enjoy the ice cream in their shared alleyway.
It's bigger than their space in Ponsonby, but with more or less the same menu. Their innovative ice cream flavours revolve as usual and are very good.
In conclusion: Osborne St is going off this summer.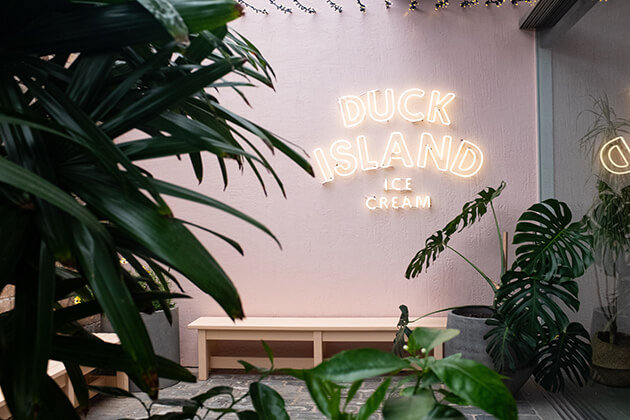 2-8 Osborne St
@camper_coffee
@duckislandicecream