Feb 25, 2019 Cafes
The minds behind Ozone Coffee open an all-day eatery with a roastery on-site in Grey Lynn.
After quietly making a name for themselves in coastal New Plymouth, Ozone Coffee Roasters expanded their ethos to London, opening a roastery and later an eatery that reflected their New Zealand roots. Now in Auckland's Grey Lynn, they've found themselves a warehouse for their outwardly industrial multi-purpose space, split up into well-spaced sections. Long story short: it's quite cool.
The range of seating – for around 100 people – caters to couples conversing over intimate two-seater tables, large groups that can take over the sharing table hidden towards the back, and families who may slot into roomy booths. Smack-dab in the centre, hands busily work in the kitchen to create dishes that will be served up from 7am to late, fringed by bar-like seating so you can peer at the preparing and plating.
There is a dedicated coffee bar, appliances lined up side by side that reflect the types of brews on offer: V60, siphon, Aeropress, batch brew and espresso, among others. Their signature brew Empire sits amongst a range of other blends and single origins, changed around according to your chosen brew method. They plan to offer a 'cold brew spritz' for a tasty summer thirst-quencher: cold brew coffee served with tonic water. Beans can be purchased to take home, as well as other geeky coffee products (a coffee specialist will grind and give advice.)
Read more: Metro's 10 favourite Auckland cafes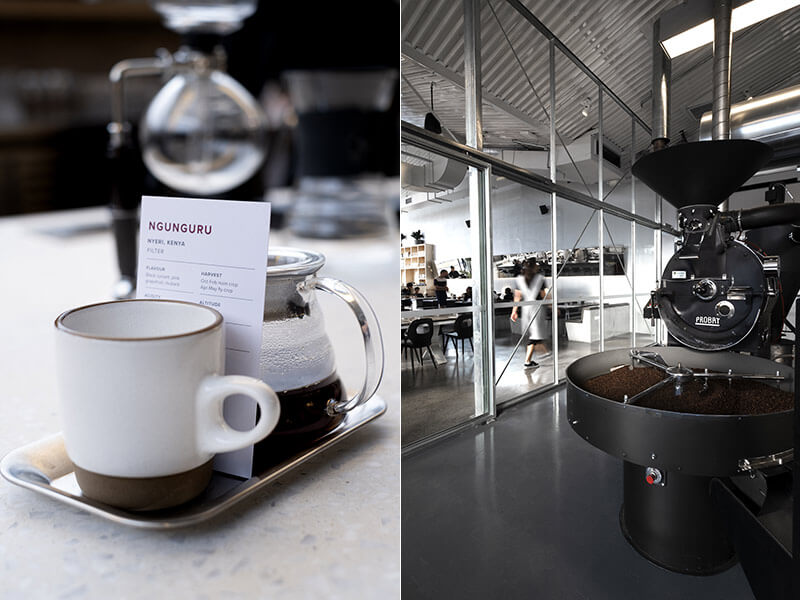 Their beans are roasted on-site, where punters can peer through the tempered glass to a good-looking restored '60s Probat UG22 roaster. Coffee sacks pile up behind, leading up the stairs to a cupping room where they will also be holding workshops and sessions for newbies and experts. "We want to be thought leaders," says Natalie Clausen, Ozone's content and community engagement manager. That covers educating customers in coffee, and, crucially, sustainability.
Sustainability is weaved through all of what they do. Executive chef, Joe O'Connell, put together a menu that takes advantage of seasonal local produce and waste is repurposed when possible (their milk off-pour is made into ricotta cheese, lemon rinds used in syrups). Coffee, too, is sourced with sustainability at the forefront; Bianca Tuckwell, Ozone's global marketing manager, says they plan to release a transparency report sometime this year. Their head roaster is off to Guatemala next week, evidence of the stated relationship with their farmers.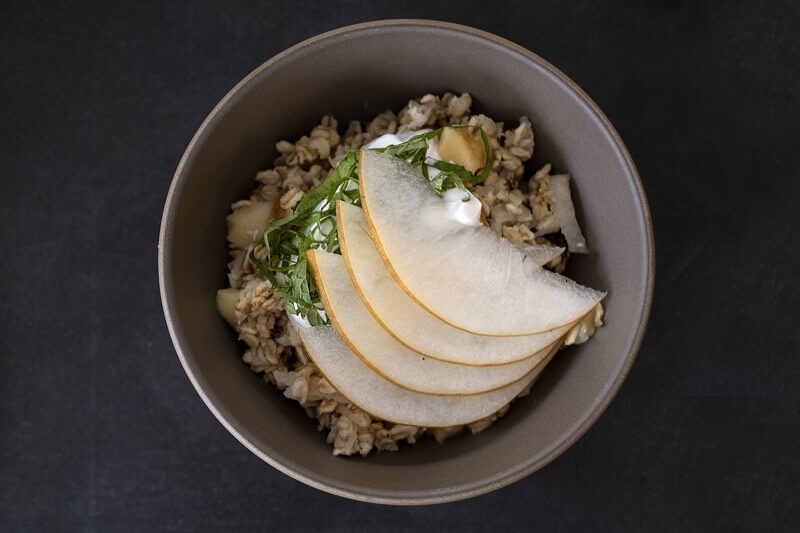 Although they're coffee specialists, it's an eatery, too. "We're not coffee first," Tuckwell explains, "We're both." Their menus change between day and night, with brunch classics offered next to more unusual additions like the three-cheese Italian pancake. Ozone's evening menu is pizza-heavy – cooked in the wood-fired oven – with a smattering of meat and seafood plates. To drink, the offerings are extensive, with a bevy of local wines.
The sheer grandness of the space serves it well for what Ozone ultimately want to achieve: establishing it as a community go-to hub fitting for their overarching motto, 'Making friends since '98.' When I tell Natalie I live on the North Shore, she says: "It's not that far! Make us your local."
Ozone Coffee
18 Westmoreland St, Grey Lynn
@ozonecoffeenz
Follow Metro on Twitter, Facebook, Instagram and sign up to the weekly email for more food news.