May 30, 2018 Cafes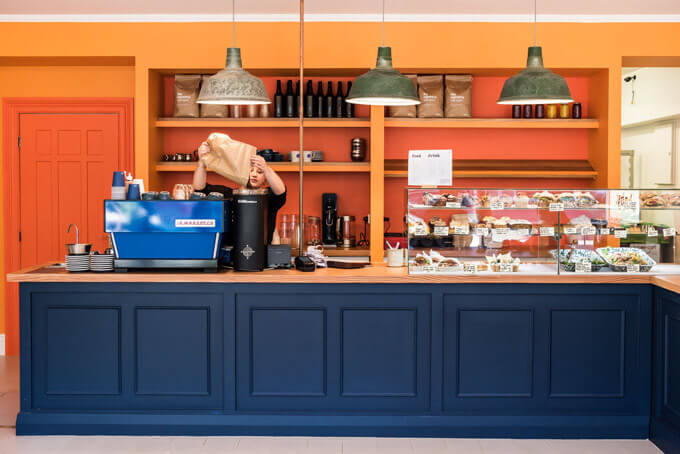 Bestie open new Eden Terrace cafe Baby" width="680" height="454">
The duo from Metro Top 50 Cafe Bestie open Baby, a new cafe in Eden Terrace.
It's bright inside Emma Lyell and Tane Williams' new Eden Terrace cafe Baby, and not just because of the loud blue and orange colour scheme. The welcome is as sunny as the one at their St Kevins Arcade cafe Bestie; there are house-made jarred pickles on the shelves in colour-bomb shades of pink and yellow and the building is glass fronted, allowing the sun to stream in despite the street, in general, being pretty shady. Then there's the music – an eclectic mixtape of old and new school tunes you'll find yourself singing along to while in line for an Eighthirty coffee. 
You'll find Baby tucked off Newton Road on France Street, in the building that used to be Bluebells Cakery. It's roughly halfway between the big Golf Warehouse and The French Café. The space is small, but carefully formed and Bestie fans will recognise some signature interior touches like the hexagonal Martino Gamper stools from Everyday Needs, potted indoor plants and stack of cookbooks that includes Lucky Peach Presents Power Vegetables, and Jessica Koslow's Everything I Want to Eat. Most alluring, however, are the cakes, pastries, sammies and salads sitting in the glass cabinet.
Read more: Auckland's best cafes 2018 | A new French patisserie opens in Wynard Quarter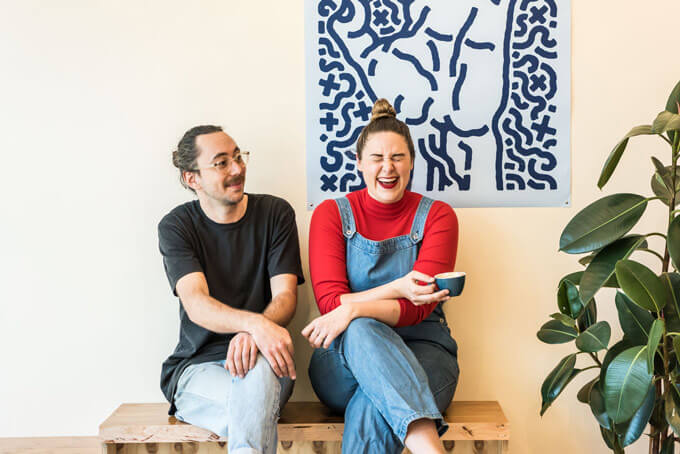 Lyell and Williams' reputation for baking is the reason for their new digs, and the appeal of the space was not its location but the large kitchen. Where at Bestie, head baker Daisy Reed had roughly 1sqm in which to bake, here she has an enormous kitchen to play with. Baby will supply Bestie's cabinet, freeing up the K Road kitchen for a la carte food, and there is catering on the horizon.
Cabinet food is the focus at Baby, but there's a handful of jaffle toasties, muesli and hot sausage rolls. You can sit in to eat, on the single communal table, but because they have no toilet they're only licensed for takeaway.  
Baby is open 7.30am–2.30pm, Monday to Friday.
Baby
67 France St
Eden Terrace
@baby_akl