Feb 10, 2017 Cafes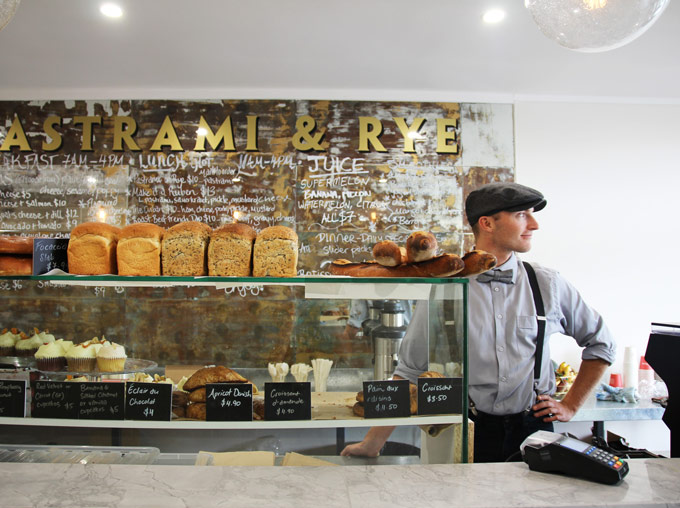 "Auckland doesn't need another café or restaurant," says Dave Donoghue, co-owner of new Ellerslie sandwich bar and delicatessen, Pastrami & Rye.
The former butcher would know, for the past six years he worked as prolific Auckland restaurant group Hip Group's operations manager, among other titles. He instead hopes to fill a gap in the market for New York-style, made-to-order sandwiches, featuring house-smoked and cured meats and freshly baked bread from La Voie Francaise. 
Rounding off the deli experience – and inspired by his time working at New York's Dean and Deluca – the store also offers Bluebell's Cakery cupcakes, takeaway muesli cups, pastries, freshly squeezed juices and Supreme Coffee. Open until 7pm, locals can also reserve whole rotisserie chickens, or pop in for a serving of roast pork, vegetables and salads. To top off the personalised experience, jars of sour pickles are up for grabs: put your name on one to collect when fully fermented.
Pastrami & Rye
112 Main Highway
Ellerslie Village