Apr 30, 2019 Restaurants
Ed Verner's Pasture takes the Supreme Award for his intimate six-seater Parnell restaurant, as well as winning Best Chef in the 2019 Metro Peugeot Restaurant of the Year awards. 
For more great videos, check out our Youtube Channel.
Six-seat Parnell restaurant, Pasture has taken the title of Metro Peugeot Restaurant of the Year, with owner Ed Verner also named Best Chef.
The honour was announced on Monday night in front of an audience of Auckland's most successful restaurant owners, Mayor Phil Goff and other distinguished guests at the annual red-carpet awards dinner at the Auckland Town Hall.
The annual Metro Peugeot Restaurant of the Year Awards celebrate the excellence of Auckland's dining scene. The panel considered more than 100 contenders, refining the list to 50 after months of deliberation. Judges visited restaurants anonymously and paid for their own meals.
The Top 50 finalists, announced in early April, were considered for category awards as well as the Supreme Winner award, which was decided by international executive judge Pat Nourse.
This year was the first in years that an international executive judge was enlisted to help with the awards' judging. Nourse, as the creative director of the Melbourne Food & Wine Festival and chair of the voting panel for Oceania region for World's 50 Best Restaurants is exceptionally qualified for the role. He was also an editor for Gourmet Traveller for 14 years and edited the magazine's restaurant guide.
Pasture was the night's big winner, also nabbing the best Fine-Dining category, Best Dish for their Aged New Zealand Wagyu & AC/DC, and runner-up for Best Drinks.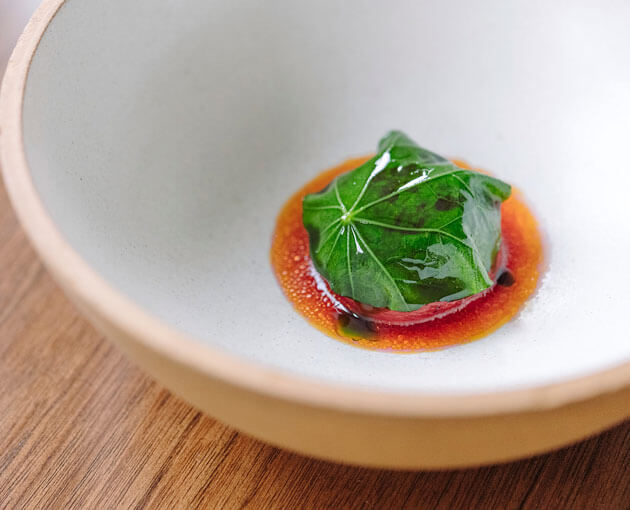 "What the restaurant lacks in size, it makes up for in ambience, detail, and experimentation," said Metro editor, Henry Oliver. "We set out to find not just Auckland's best food, but its best dining experience and Pasture gave us one we'd never had before, pushing the limits of what a night at a restaurant can be.
"Six guests are seated at a bar and see their dishes cooked right in front of them by a small team of chefs who take care of the entire experience, pouring wine, mixing cocktails, clearing plates and guiding you through the evening. Each dish as surprising and innovative as the last, with chef Ed Verner combining traditional methods of fermentation with modern techniques and a relentless dedication to quality ingredients."
Meanwhile, Supreme Award runner-up Cazador took home the award for Best Neighbourhood Restaurant. It was the Mt Eden restaurant's second year in a row to come runner up in the Supreme Award category. Cazador's strong story of family ownership across two generations appealed to Nourse, along with its nose-to-tail eating ethos and often strange culinary mash-ups.
"Cazador is like nothing else I've seen anywhere, really — an incredible mix of wild flavours, sharp ideas and careful cooking, from the preserved lemon that sparks up smoked-mussel pâté on flatbread to the tahini binding seared poussin hearts and boar bacon in a thicket of parsley," Nourse said.
In a new category for 2019, Amano won the Best All-day Restaurant award, which recognises the distinct challenges of opening a restaurant for three meals a day. Head chef Jo Pearson also came runner-up for the Best Chef award.
Apéro won Best Casual Restaurant and was runner-up for Best Service, which was won by Baduzzi .
Restaurant Personality of the Year went to Hiro Kawahara, sommelier at Sid at The French Café, known for his impeccable taste and unsurpassed knowledge of fine wines.
For the second year in a row, last year's Supreme Award winners Sid and Chand Sahrawat jointly won the Restauranteur of the Year award, with their restaurant Cassia also winning Best Smart Restaurant.
  Three Seven Two is one to watch, winning Best New and Best Destination restaurant with their offering on Waiheke Island which opened late last year.
Winner of Best Wine list is O'Connell Street Bistro for the second year running and best drinks list went to Ponsonby Road Bistro .
Peugeot proudly sponsored the awards for the fifth year in a row, running the special Peugeot People's Choice Award recognising Aucklander's favourite dish as voted by Metro readers. This year Saan's crispy soft shell crab has won the hearts of Auckland diners.
Metro food director Simon Farrell Green said of this year's awards: "We were very impressed by the overall standard not just of the category winners but all of the restaurants which made the Top 50 list. Once again, they've done their city proud." To read more about what makes a Supreme Winner, read Farrell-Green's piece here.
The full list of the 2019 Metro Peugeot Restaurant of the Year awards are:
Supreme Winner: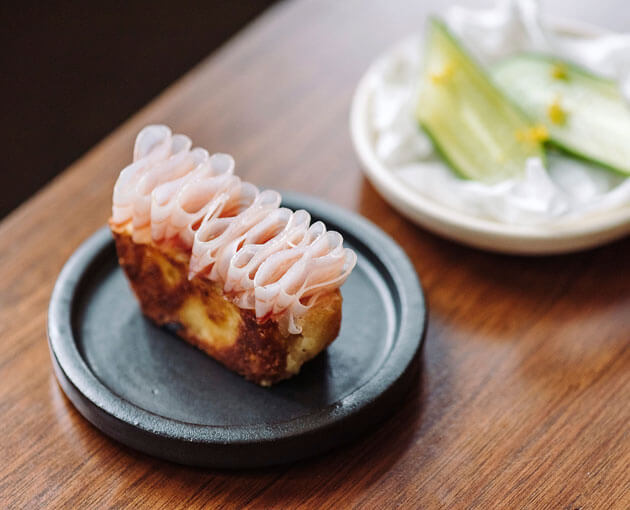 Runner-up: Cazador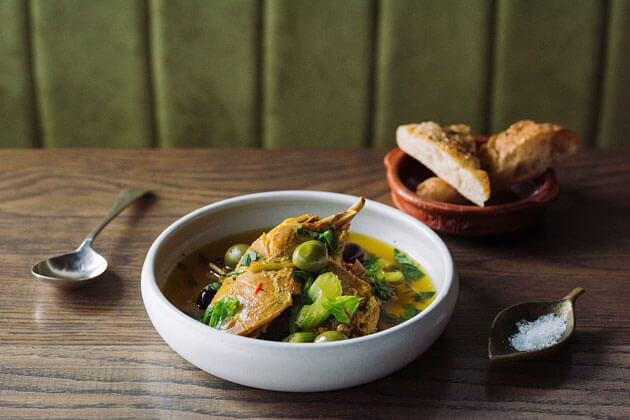 Finalists:
Amano
Apéro
Cassia
Three Seven Two
Others awarded five spoons
Baduzzi  |  Reserve table
O'Connell Street Bistro
Sid at The French Café  | Reserve table
Best Fine-Dining Restaurant: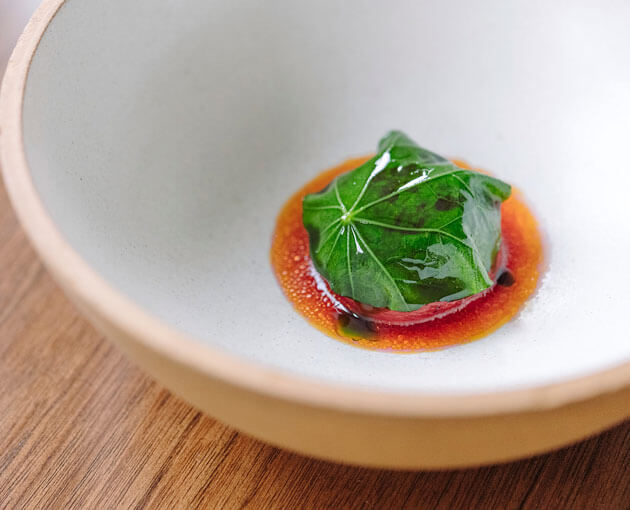 Runner-up: Sidart   |  Reserve table
Finalists
Clooney
Sid at The French Café  | Reserve table
Best Smart Restaurant: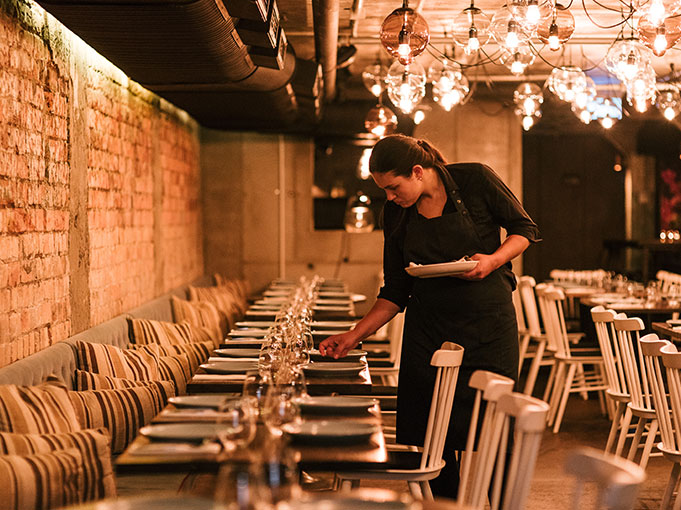 Runner-up: Baduzzi   |  Reserve table
Finalists:
Augustus  |  Reserve table
Ebisu  |  Reserve table
Euro Bar & Restaurant  |  Reserve table
Han  |  Reserve table
O'Connell Street Bistro
Saan  |  Reserve table
Soul Bar & Bistro  |  Reserve table
Best Casual Restaurant: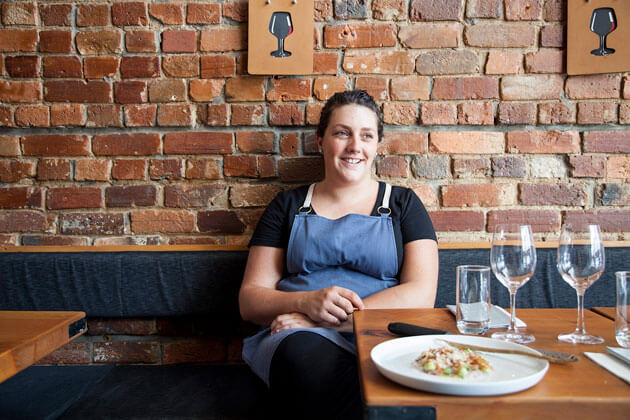 Runner-up: Cotto?
Finalists:
1947 eatery  |  Reserve table
Culprit
Ponsonby Road Bistro
SPQR  |  Reserve table
The Blue Breeze Inn   |  Reserve table
Woodpecker Hill  |  Reserve table
Best Neighbourhood Restaurant:
Cazador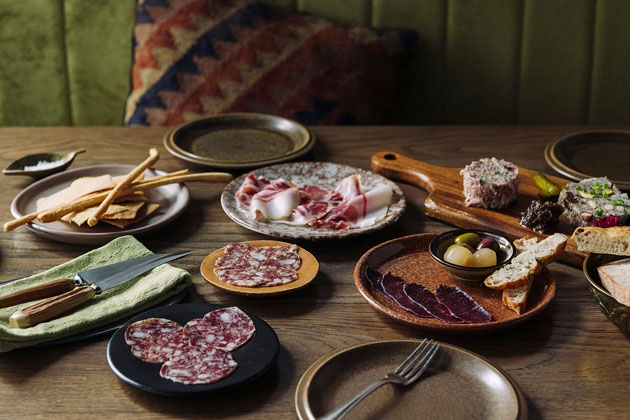 Runner-up: The Engine Room
Finalists:
Pasta & Cuore
The Grounds   |  Reserve table
Best all-day Restaurant: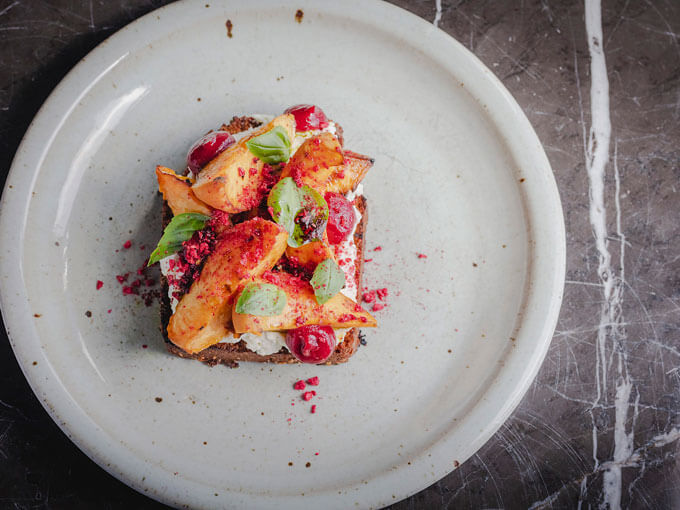 Runner-up:  Depot
Finalists:
Gusto at the Grand
Hugo's Bistro
Little Bird  |  Reserve a table
Ortolana
Best Destination restaurant: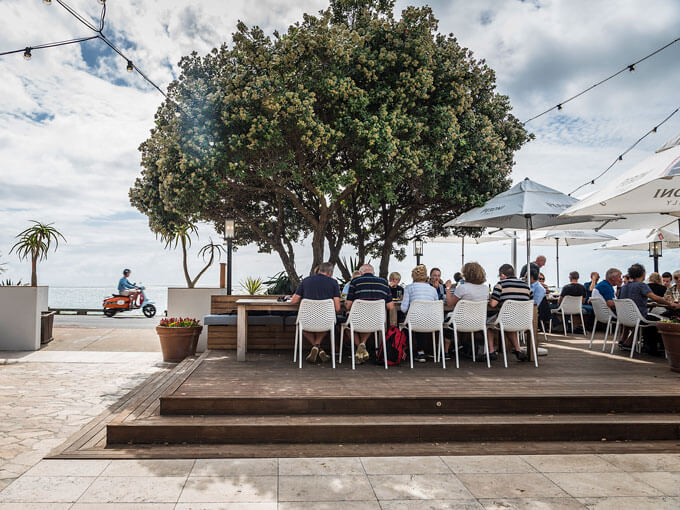 Runner-up: The Tasting Shed
Finalists:
Rothko  |  Reserve table
Peugeot People's Choice Award for Best Dish:
Soft-shell crab, Saan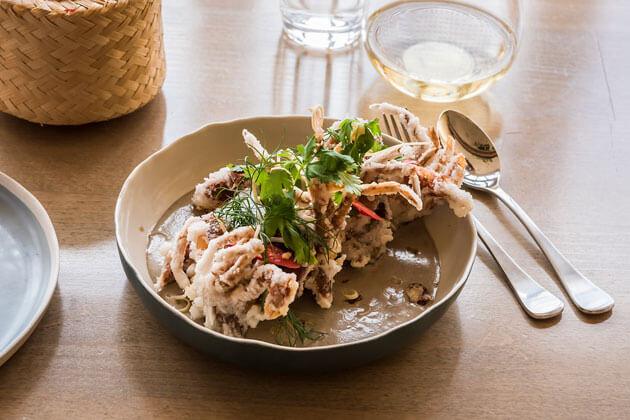 Finalists:
Tuna sashimi tostada, Azabu
Tandoori chicken, Cassia
Tiramisu, Cotto
Pork hock, Depot
Hummus, Gemmayze St
Steak tartare, O'Connell Street Bistro
Churros con chocolate, The Engine Room
 Restaurateur of the Year:
Sid and Chand Sahrawat (joint), Sidart, Sid at The French Café, Cassia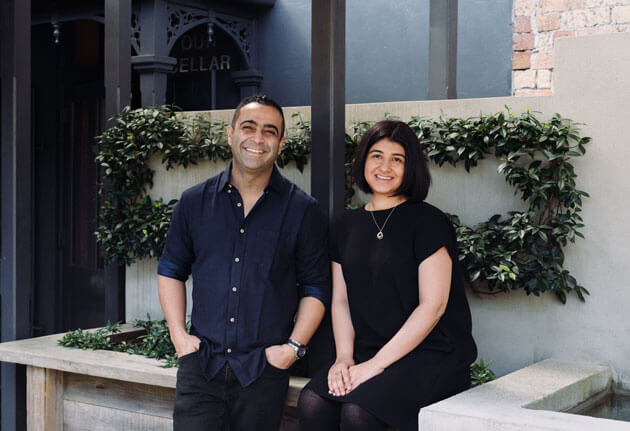 Runner-up: Michael Dearth, The Grove, Baduzzi
Best Chef:
Ed Verner, Pasture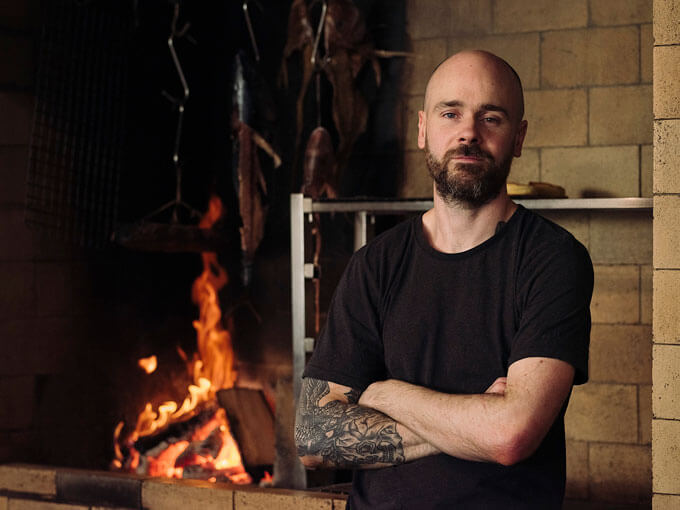 Runner-up:
Jo Pearson, Amano, Ortolana, Rosie
Finalists:
Bronwen Laight, Three Seven Two
Dariush Lolaiy, Cazador
Leslie Hottiaux, Apéro
Min Baek, Han
Sid Sahrawat, Sidart, Sid at The French Café, Cassia
Stefania Ugolini, Pasta & Cuore
Best Service: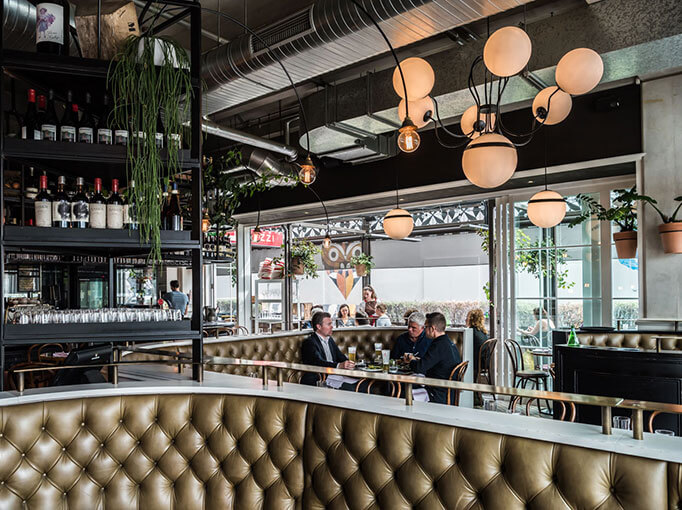 Runner-up: Apéro
Finalists:
Cazador
Lillius  |  Reserve a table
O'Connell Street Bistro
Pasture
Restaurant Personality of the Year:
Hiro Kawahara, Sid at The French Café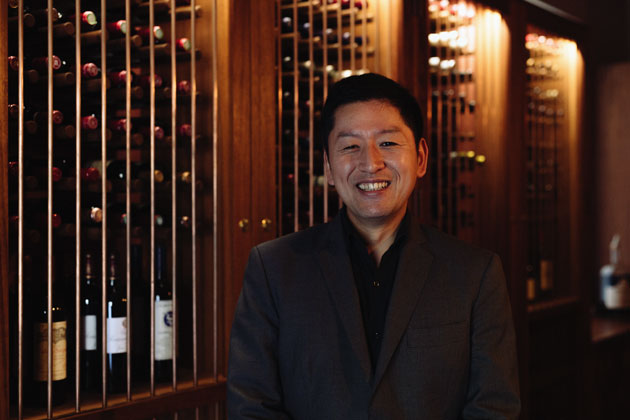 Runner-up: Carlo Buenaventura, Gemmayze St
Finalists:
Benjamin Astarie, Clooney
Calum McKenzie, Augustus
Katie Woodhead, Hello Beasty
Milika Gasparetti, Coco's Cantina
Sven Nielsen, Rothko
Best Dish:
Aged New Zealand wagyu and
AC/DC, Pasture
Finalists:
Poussin hearts, Cazador
Spinach and goats' cheese dumplings with sage, Cotto
Crispy calamari pancake, Han
Crown pumpkin, fermented coffee, hemp, Lillius
Crab with corn, Sidart
Best Wine: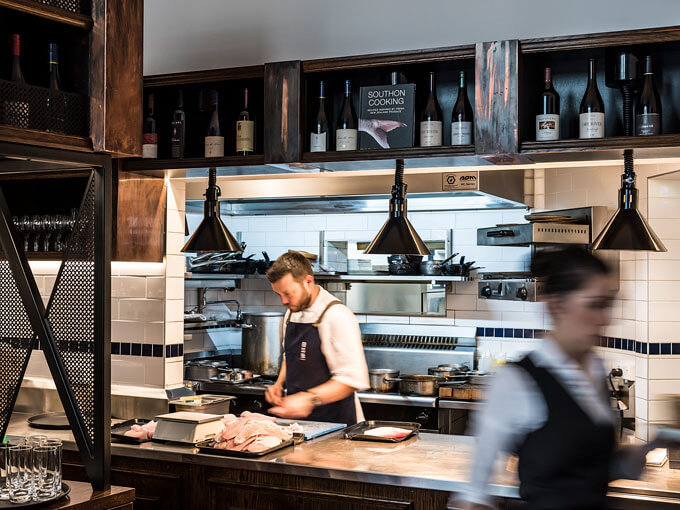 Runner-up: Rothko?  |  Reserve table
Finalists:
Amano
Apéro
Kazuya
Lillius  |  Reserve a table
Pasta & Cuore
Best Drinks List: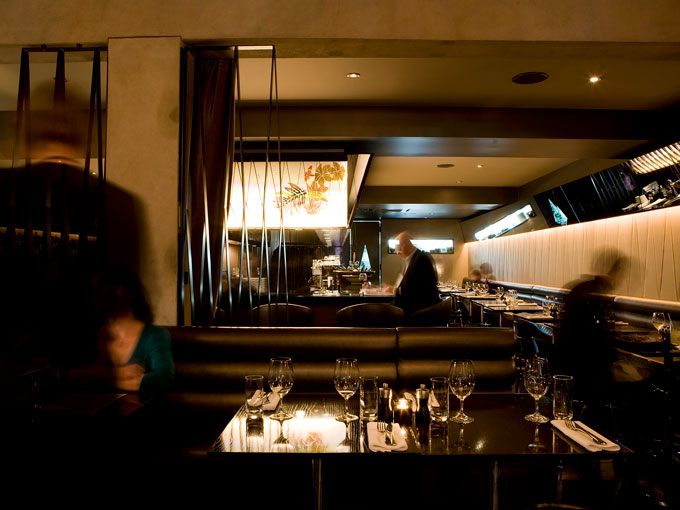 Runner-up: Pasture
Finalists:
Azabu  |  Reserve table
Cazador
Cocoro
Masu
Best New Restaurant:
Finalists:
Hello Beasty
Rothko  |  Reserve table
Sid at The French Café  | Reserve table
Our 2019 Top 50 reviews for Restaurant of the Year are below:
1947 Eatery, Amano, Apero, Augustus, Azabu, Baduzzi, Café Hanoi, Casita Miro, Cassia, Cazador, Clooney, Cocoro, Coco's Cantina, Cotto, Culprit, Depot, Ebisu, Euro, Gemmayze St, Gusto at the Grand. Han Restaurant, Hello Beasty, Hugo's Bistro, Kazuya, Lillius, Little Bird, Madame George, Masu, O'Connell St Bistro, Orphans Kitchen, Ortolana, Paris Butter, Pasta e Cuore, Pasture, Ponsonby Road Bistro, Prego, Rosie, Rothko, Saan, Sid at French Café, Sidart, Soul Bar and Bistro, SPQR, The Blue Breeze Inn, The Engine Room, The Grounds, The Grove,The Tasting Shed, Three Seven Two, Woodpecker Hill