Dec 16, 2019 What's On
With so much in the city to enjoy, why accept second best? Here's Metro's comprehensive guide to the best of everything Auckland has to offer.
For Metro's best of Wellington, click here.
JUMP TO: Retail, Services, Places, Culture, Food and Drink.
RETAIL
Bookstore: Little Unity
If you're wondering why the best bookstore in Auckland is a kids' bookstore, you obviously haven't been there. Not interested in children's books? Go to Time Out or the big Unity.
31 Vulcan Ln, central city
Beauty store: Mecca
A "mecca" of covetable beauty products/brands, which will break the bank. (The makeup services are top notch, too.)
Various locations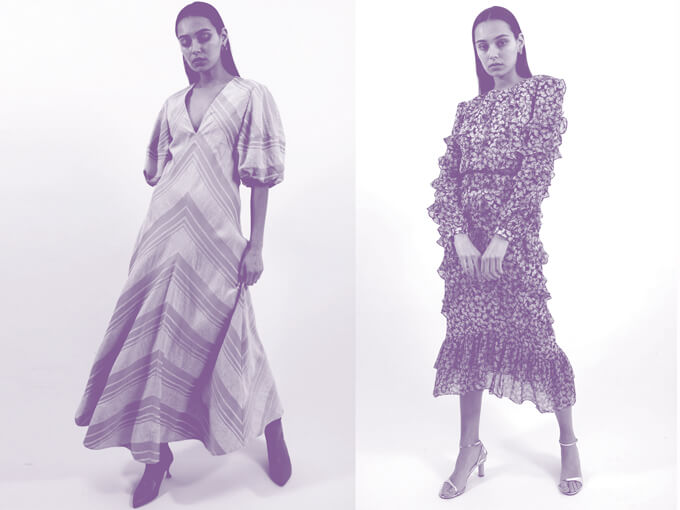 READ MORE: Community and consumerism at the Sephora launch
Bookstore (used): Hard to Find Books
We were as bummed as anyone when the Onehunga store closed, but the legend lives.
2 St Benedicts St, Eden Terrace
Clothes store ($$$): Muse
Dream wardrobe, if money was no object.
264 Ponsonby Rd, Ponsonby, & 11B Teed St, Newmarket
Clothes store (basics): AS Colour
Sharp cuts, sharp colours, sharp prices.
Various locations
Clothes store (local): Penny Sage
Amazing fabrics, tailoring and unexpected touches; Penny Sage always seems to be a season ahead of everyone else.
6a Kirk St, Grey Lynn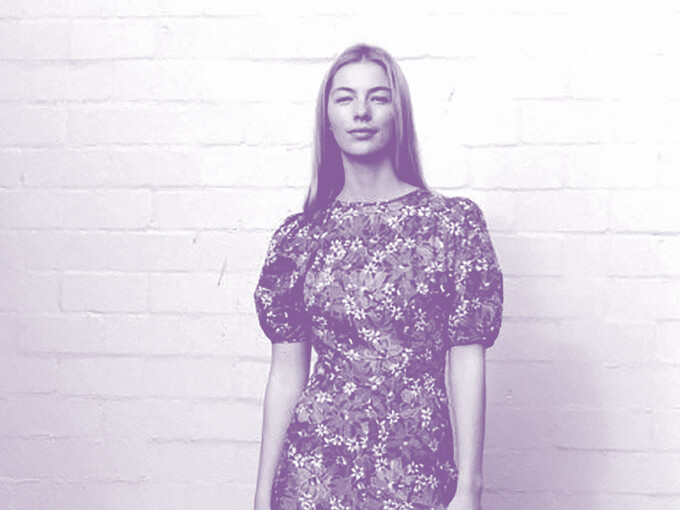 Clothes store (plus size): Lost and Led Astray
Style and activism in sizes 12-24.
482 Karangahape Rd, K' Rd Precinct
Clothes store (tailoring): Doran & Doran
Bespoke + Italian made-to-measure + a tiny, tightly curated selection of ready-to-wear = want.
15/7 Faraday St, Parnell
READ MORE: Doran & Doran's new Parnell store complements their minimalist style
Fabric store: The Fabric Store
THE fabric store to rule them all. Buttery leather, and the lovely linens are begging to be bought.
139 Newton Rd, Eden Terrace
Florist: Greenpoint Florist
A lush and gothic floral escape in gritty Grey Lynn. (Bonus: There's a barbershop out the back!)
566 Great North Rd, Grey Lynn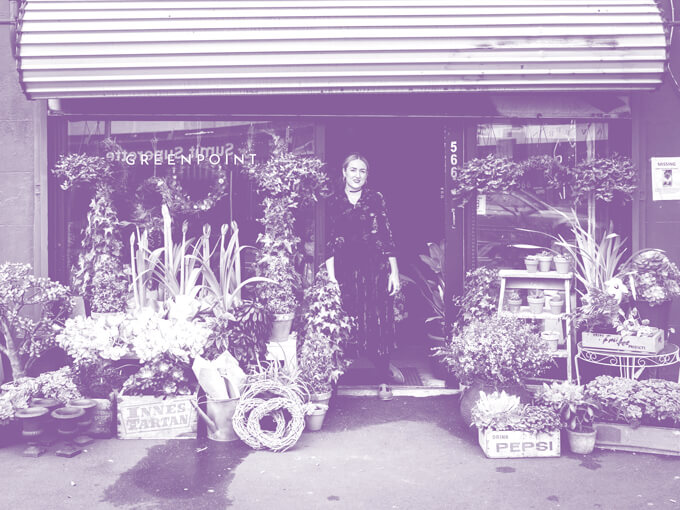 Furniture/interiors: Simon James
Want it. All of it.
Various locations
Garden store: Roger Hunter's Garden Centre
If there's something these guys don't know about plants, you probably don't need to know it.
39 Tidal Rd, Mangere
Homewear: Città
"How much is this? Oh, that's actually not too bad."
Various locations
Jewellery: Fingers
If you want to buy jewellery, why not buy it from actual jewellers?
2 Kitchener St, central city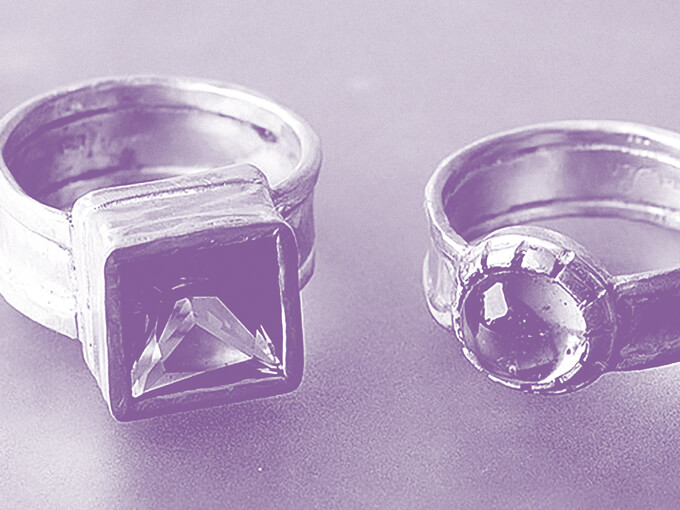 Morning markets: Clevedon Farmers' Market
Actual farmers actually near farms.
107 Monument Rd, Clevedon
Place to buy a birthday present: Wah Lee
There's something for everyone at this Auckland institution.
214-220 Hobson St, central city
Record store: Flying Out
Adding a substantial secondhand section has cemented its place at the top of the heap.
80 Pitt St, K' Rd Precinct
Shoe store: Pat Menzies
There's still no better place to find so many types of shoes for so many types of people.
174 Queen St, central city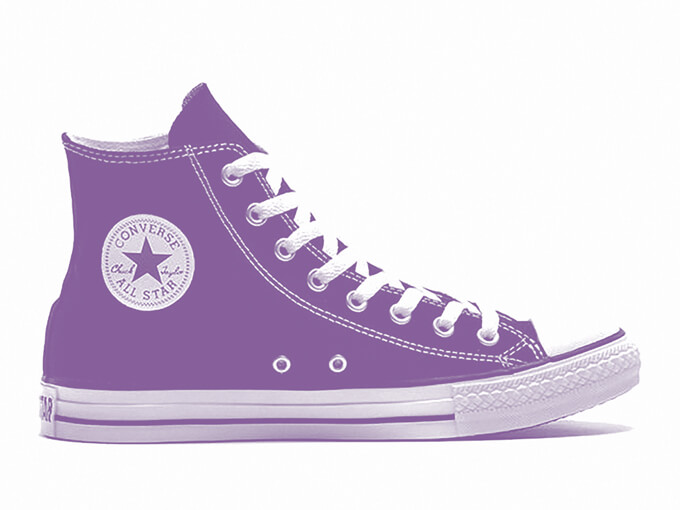 Specialty store: Martha's Backyard
Go for Mexican masa, American candy and extreme holiday decorations as only Americans can do.
44 Mt Wellington Hwy
Tote bag: Daily Bread
The tote bag wars are real. And for us, nothing yet beats this sourdough Peter Saville-esque classic.
1210 Great North Rd, Pt Chevalier
Vintage clothing: Tatty's
If someone with similar taste to yours has recently dropped a bag off, there's no better clothes store in Auckland. 47 High St, central city, & 161 Ponsonby Rd, Ponsonby
Vintage furniture: Karakter
Mid-century furniture actually from the mid-century.
10 Melrose St, Newmarket
SERVICES
Barber: I'm Not a Barber
So, "not a barber" but can do barber cuts and much more but at barber prices.
45 New North Rd, Eden Terrace, & 17 Anzac Ave, central city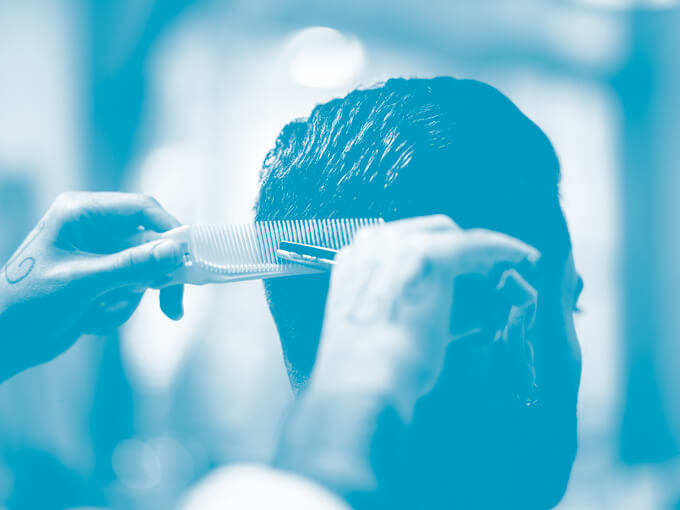 Clothing repair: Meg's Tailoring
You can trust them with anything (plus, they once complimented the quality of the $80 pants I was paying $40 to repair — Ed).
96A Carlton Gore Rd, Newmarket, & 3 O'Connell St, city centre
Eyebrows: Lash Noir
The waiting list says it all.
77 Cook St, central city
Facial: Skinography
Less a facial than an intense face massage (if that's what you're after).
23 Jervois Rd, Ponsonby
Gym: Next Gen
The pool and the tennis courts clinch it.
1 Tennis Lane, Parnell
Hairdresser: Colleen
Cutting out the unnecessary to provide surprisingly reasonably priced luxury.
466 Karangahape Rd, K' Rd Precinct
Nails: Hello Tanya
She can basically paint whatever you can imagine on the nail of your pinky. Appointments only. Book online. hellotanya.net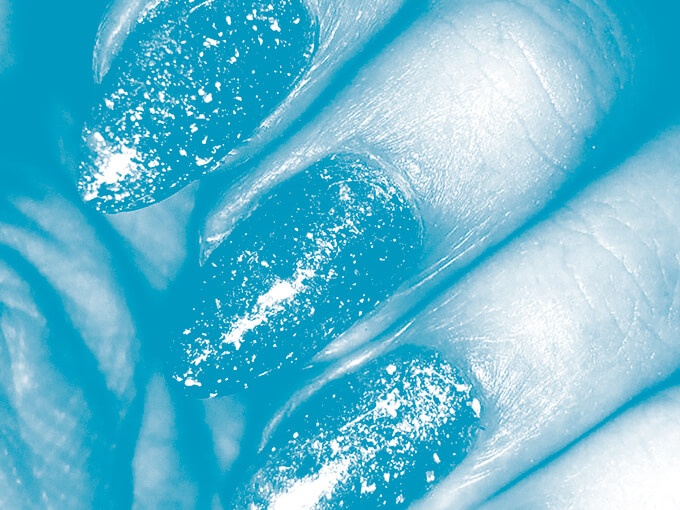 Optometrists: Bailey Nelson
One visit and you'll be shocked at how much you've been paying until now.
Various locations
Shoe repair: Col's Cobble Shoppe
The guy is a gem.
315 Dominion Rd, Mt Eden
Spa: Chuan at Cordis
Pro tip: Book a session and then spend the rest of the day lounging by the rooftop pool.
83 Symonds St, Grafton
Tattooist: Phoebe Hunter at Seventh Day
The fine lines! The detail!
39 Boston Rd, Grafton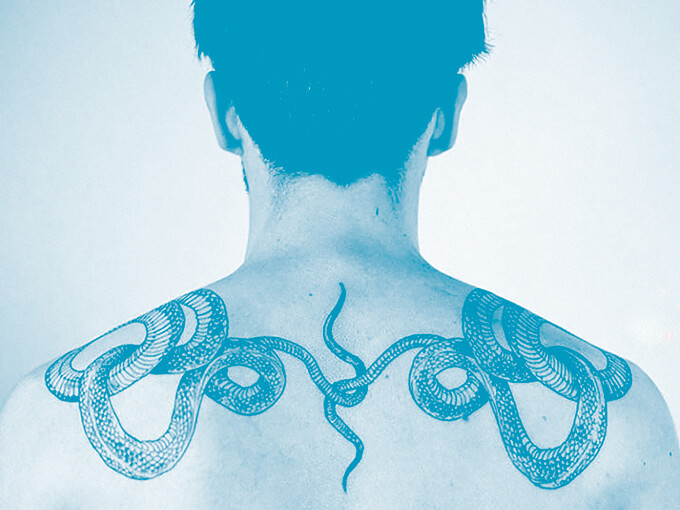 Yoga Studio: Red
A tranquil, lux place to escape the day.
90 Wellesley St, central city
PLACES
Apartment building: Wynyard Central
Sets the tone for one version of Auckland's future.
Wynyard Quarter
Best street: Dominion Rd
Restaurants high and low, bakeries, cafes, bars, bookstores, grocery stores. Is there anything you'd want in a city street that Dominion Rd doesn't have?
1-1642 Dominion Rd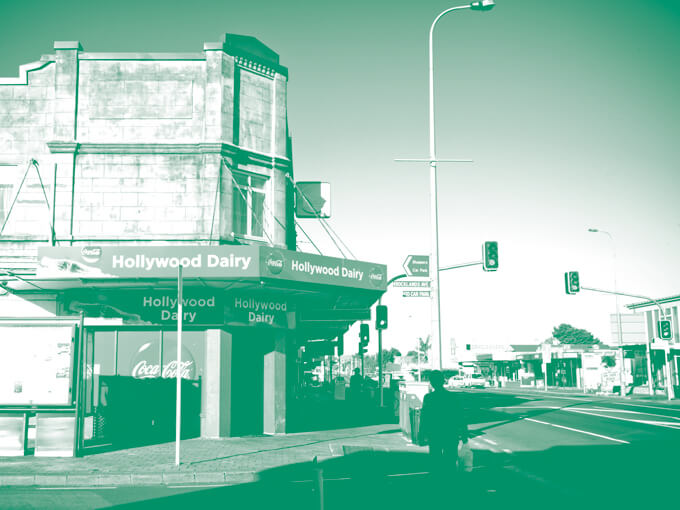 City beach: Thorne Bay
At the height of summer it can get a little Laguna Beach, but the combination of plentiful golden sand and almost immediate depth makes it a near-perfect urban beach.
Takapuna
Lookout: Sky Tower
Clichés are clichés for a reason.
Victoria St West, central city
Mountain to climb: Mt Eden/Maungawhau
It's easy to take it for granted, but if someone's visiting from out of town, you're still taking them up there. And now it's got a cafe!
Maungawhau
Nature walk: Rangitoto
You've stared at it for long enough, time to take a walk up it (if you haven't already).
Just over there
Park for dogs: Auckland Botanic Gardens
We saw a huge pack of retired greyhounds there once. If there's enough room for them, there's enough room for any dog.
102 Hill Rd, The Gardens
Playground: Marlborough Park
All it's lacking is a wacky piece of public pop art.
Chartwell Ave, Glenfield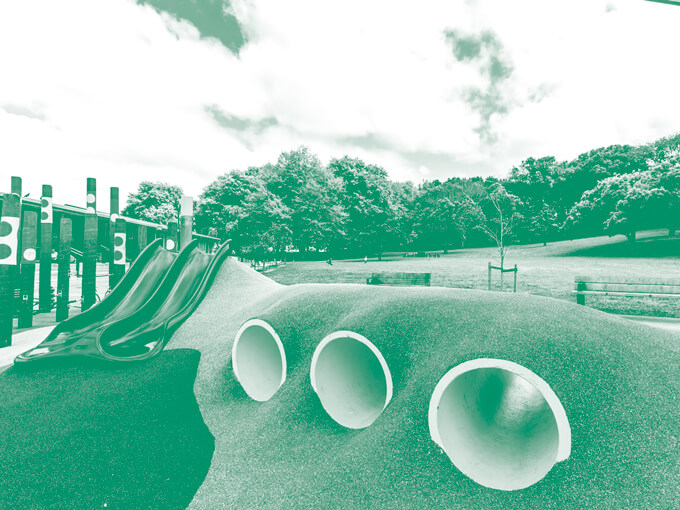 Public pool (for fun): Pt Erin Pools
Like a David Hockney painting, except you can pack a lunch and hang out all day.
94 Shelly Beach Rd, Herne Bay
Public pool (for kids): Parnell Baths
So much for kids to do and so many places for parents to cool off but still keep watch.
25 Judges Bay Rd, Parnell
Public pool (for laps): The Olympic Pools & Fitness Centre
If you're serious about laps, you need all 50 metres.
77 Broadway, Newmarket
Public space development: High St without car parks
Okay, it's only a trial (and only on one block so far) but a step in the right direction.
High St, central city
Quiet night away: Tiritiri Matangi Island
So quiet all you can hear is birds. Thousands and thousands of birds.
Hauraki Gulf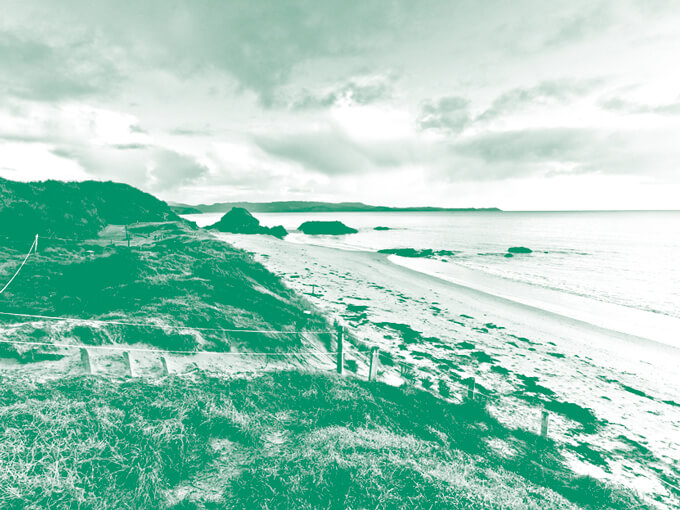 Surf beach: Piha
Be safe out there.
Out west
Swimming beach: Tawharanui
The friendliest waves in Auckland.
A little north, and east
CULTURE
Cinema: Academy Cinemas
Considering the combination of the films it plays, the cafe, and the cinema itself, there may be no better place in Auckland to wander into and spend an afternoon.
44 Lorne St, central city
Dealer gallery: Michael Lett
An unmatched stable of artists of many stripes. (Shout-out: Mokopopaki, also on Karangahape Rd)
312B Karangahape Rd, K' Rd Precinct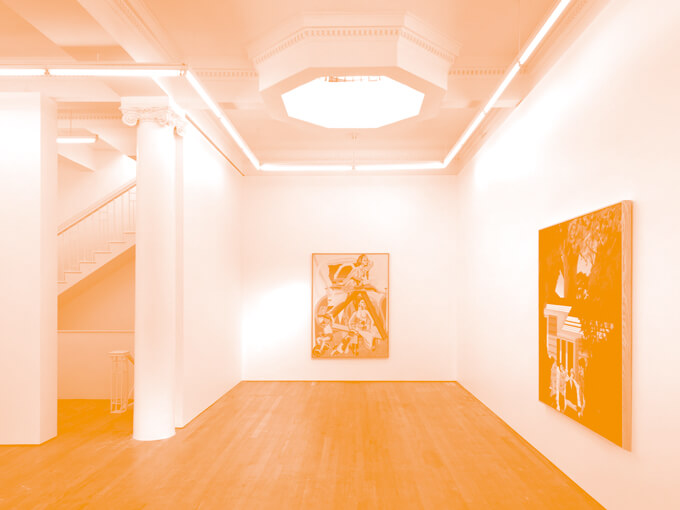 Library: Samoa House Library
Making the best of a bad situation (i.e. the closing of the University of Auckland's Fine Arts Library).
283 Karangahape Rd, K' Rd Precinct
Music venue (big): The Civic
What wouldn't you want to see there?
Cnr Queen St & Wellesley St West, central city
Music venue (small): Whammy Bar
It sounds better than ever, and you can see the bands better now.
183 Karangahape Rd, K' Rd Precinct
Place to dance: At anything put on by Friendly Potential
Upcoming events include Catacombs at the Civic and Beacon Festival at Queens Wharf.
Various locations
Public artwork: The Lighthouse by Michael Parekowhai
Already iconic.
Queens Wharf, Quay St, central city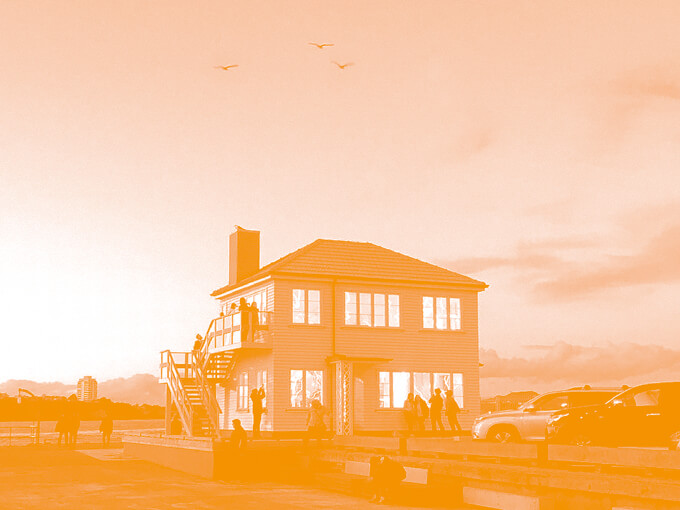 Public gallery: Objectspace
What can we say? It's on a roll of smart, fun and diverse exhibitions.
13 Rose Rd, Grey Lynn
Theatre: The Basement
The best plays with a good bar and the best bar with good plays.
Lower Greys Ave, central city
FOOD & DRINK
All-day restaurant: Amano
No other restaurant this good is open for breakfast, lunch and dinner, seven days a week.
66-68 Tyler St, central city
Bakery: Daily Bread
We'd suggest a favourite loaf, but it changes every week. Even the ciabatta is amazing.
1210 Great North Rd, Pt Chevalier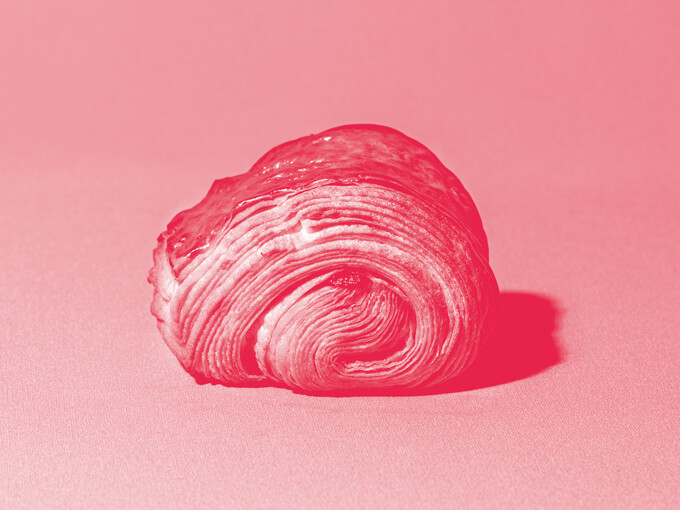 Bar for outdoor drinks: Hallertau
In a little over a decade, city sprawl has taken this from a rural pub to a suburban bar, though you wouldn't guess it once you're inside the hedges.
1171 Coatesville-Riverhead Hwy, Riverhead
Brewery: Sawmill
We decided on Sawmill before the fire that closed it indefinitely, but are now even more keen to support it whenever it does reopen.
1004 Leigh Rd, Matakana
Bubble tea: HuluCat
So many flavours and so many customisable options.
Various locations
Budget lunch in CBD: Samosa chaat at Hobson Indian Takeaway
As much flavour and sustenance as you're going to find in Auckland's central city for $6.
51A Hobson St & 4/11 Beach Rd, central city
Burger: Sneaky Snacky
We like the hot chicken the best, but…
184 Karangahape Rd, K' Rd Precinct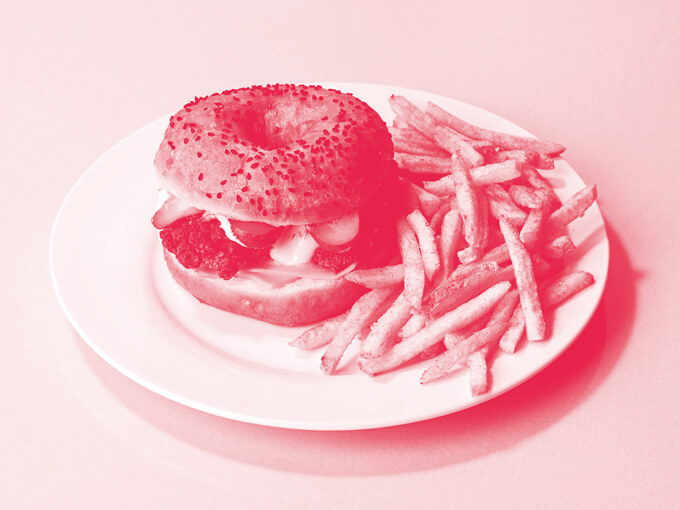 Butcher: Westmere Butchery
It's the sausages, it's the offal, it's the… vibe.
131 West End Rd, Westmere
BYO: PokPok
Delicious Thai food and only $1 per person corkage.
261 Karangahape Rd, K' Rd Precinct
Cafe: Williams Eatery
Metro's 2019-2020 Top 50 Cafes Supreme Winner. Enough said.
G03/85 Daldy St, Wynyard Quarter
Casual restaurant: Apéro
As good for a quick dinner, a long leisurely meal or late-night drinks.
280 Karangahape Rd, K' Rd Precinct
Cheap eats: Taste in Memory
We've (collectively) been here a bunch and there are still so many things we want to try.
964 New North Rd, Mt Albert
Cocktail: Deadshot
We just can't tell you which one, because you don't get to choose — they just ask you what you like and go from there. (If you want to just order a drink with a name, we recommend the Spiced Negroni at Satya Chai Lounge .) 45 Ponsonby Rd, Ponsonby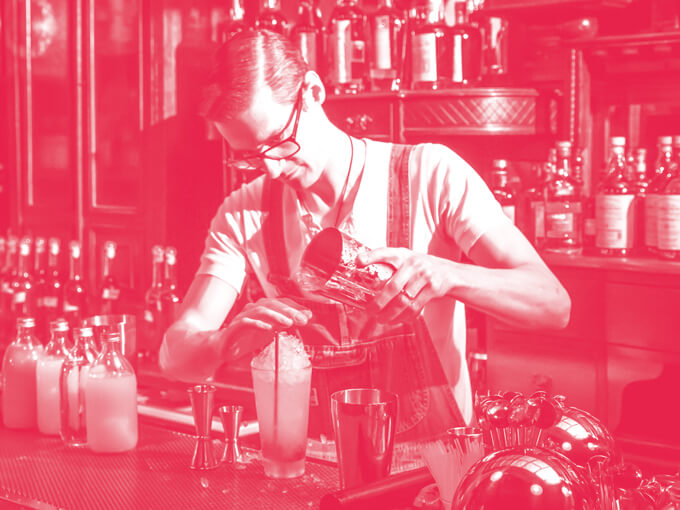 Cookie: Snickers Bar Cookie from Moustache
It's exactly what you think it is.
Various locations
Craft beer store: Bottle Stop
Not just an amazing selection of craft beer, but classes, meetups and hangouts.
5 Vinegar Lane, Grey Lynn
Dessert spot: Miann
Rather than trade on novelty, Miann does the classics right.
Various locations
Destination restaurant: Three Seven Two
A produce-driven seasonal restaurant with one of the best locations in Auckland.
21 The Strand, Onetangi
Donut: Cinnamon Sugar at Doornuts
But there are so many to try on any given visit and you're probably not buying just one.
3/321 Karangahape Rd, K' Rd Precinct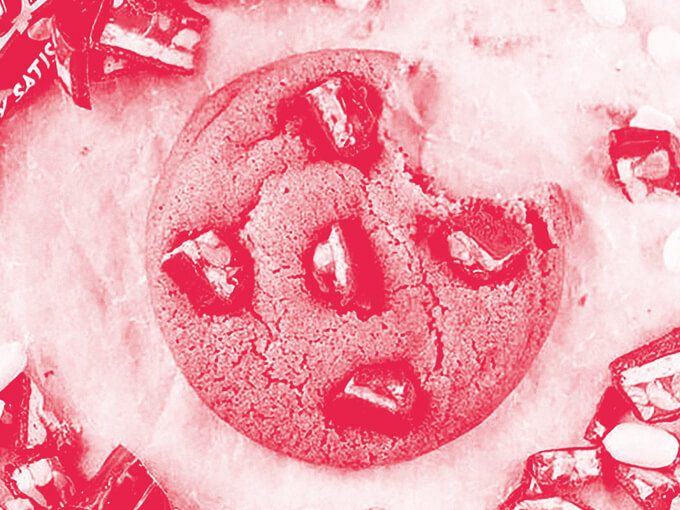 Dumpling: Taste in Memory
The Taste in Memory xiaolongbao will wear the belt until a challenger can best them.
964 New North Rd, Mt Albert
Eggs: Slow-poached eggs at Orphans Kitchen
As runny as possible without being, y'know, too runny.
118 Ponsonby Rd, Ponsonby
Fine-dining restaurant: Pasture
Our Restaurant of the Year. Honestly, one of the best $300-and-something (incl. drinks) you can spend in this city.
235 Parnell Rd, Parnell
READ MORE: How Pasture went from the brink of failure to Restaurant of the Year
Fishmonger: Seafood Harbour
Lots of the fish you can find around Auckland goes through this lane between Teed and Kent Sts. Follow your nose and you'll find it.
5 Kent St, Newmarket
Fish'n'chips: FishSmith
Yes, it's pricey. Yes, it's worth it.
200 Jervois Rd, Herne Bay
Food truck: Puha & Pakeha
Where else are you gonna get a hangi reuben sandwich (which you totally should get, BTW)?
Various locations
Fried chicken: Peach's Hot Chicken
Now open in Panmure. Try "Holy Cluck" hot if you dare.
peachshotchicken.com
Fries: Curry chips at Odettes Eatery
Thick wedges with berbere spice mix, honey mustard, and fried curry leaves. Irresistible.
90 Wellesley St West, central city
Grocery store: Sabato
Even if you don't need to buy anything, there's no better place to taste olives and chocolates and vinegars and oils.
57 Normanby Rd, Mt Eden
Ice cream: Duck Island
No longer one of the few things Hamilton could hold over us (though their botanical gardens are still better, even if they're less dog friendly).
1/182 Ponsonby Rd, Ponsonby, & 2-8 Osborne St, Newmarket
Karaoke bar: Plush
Best spot for a late-night ballad. Private room? Yes please!
59 Upper Queen St, Eden Terrace
Neighbourhood restaurant: Cazador
The best game in town (get it?)
854 Dominion Rd, Balmoral
Night market: Glenfield Sunday markets
A little bit of everything.
Glenfield Mall, under Countdown
Noodles: Noodles with pork and chives at TianFu
Noodles Like your favourite dan dan but with a fistful of finely cut chives on top.
477 Khyber Pass Rd, Newmarket
Pizza: Umu
Crispy sourdough bases, charred crusts and quality toppings. Good drinks, too.
469 New North Rd, Kingsland
Pub: Little Creatures
Heaps of tables, good food, beer on tap, a kids' playground, all wrapped up in visually pleasing space. Afternoon sorted!
2 Boundary Rd, Hobsonville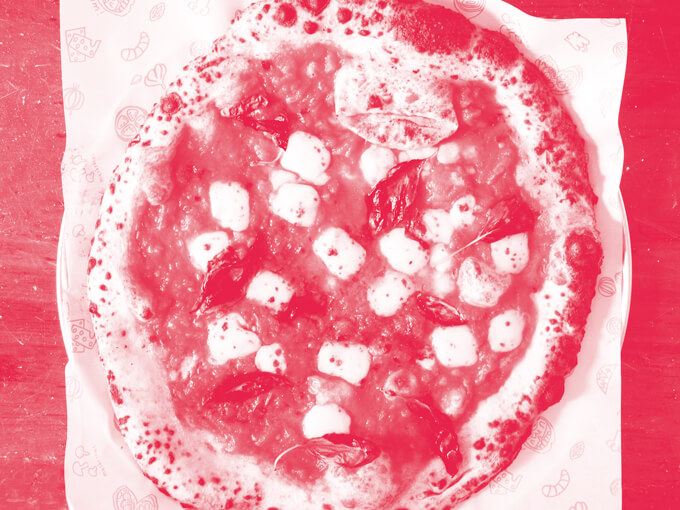 Sandwich: Chicken salad sandwich at The Fed
Some get it toasted with cheese. We usually keep it classic.
86 Federal St, central city
Soft serve: Tsujiri
Either tea flavour for the win. Don't like tea in your softserve? Go for the sea-salt flavour at Aqua S.
10-14 Lorne St, central city
Specialty coffee: Daily Daily
Go in, order a black filter coffee, tell them what flavours you like and then take their recommendation. Go somewhere else for a flat white.
452 Karangahape Rd, K' Rd Precinct
Sports bar: Grey Lynn RSC
You're still watching the rugby at home?
1 Francis St, Grey Lynn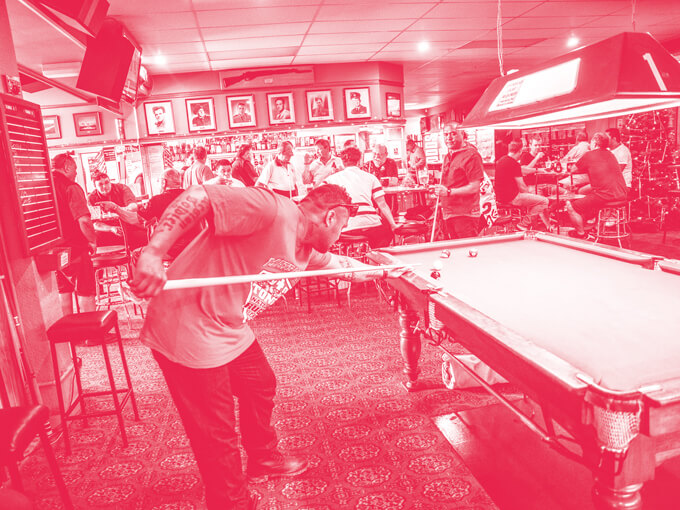 Steak: Pasture
It might not come with a side of AC/DC (i.e. "Hell's Bells" played at high volume) any more, but this slice of wagyu is still the best beef in town.
235 Parnell Rd, Parnell
Tea: Tsujiri
The best matcha (and matcha-infused desserts) in town.
10-14 Lorne St, central city
UberEats: Saan
A smart selection of this Ponsonby institution's menu, every item available is both delicious and travels well.
Um, just ubereats.com but also, in person, at 160 Ponsonby Rd, Ponsonby
Vineyard: Kennedy Point
Delicious food in a relaxed atmosphere. And you can stay the night if you really want more than a sample.
44 Donald Bruce Rd, Surfdale, Waiheke
Wine store: Caro's
For wine drinkers of (almost) any taste and budget, Caro's is still the one. Hat-tip to Pt Chev Organic Wines for being cool and interesting, too.
114 St Georges Bay Rd, Parnell & 14 Mackelvie Street, Grey Lynn
This piece originally appeared in the November-December 2019 issue of Metro magazine, with the headline 'Best of Auckland'.