Nov 5, 2019 Fashion
Last week we published a round-up of the top 10 totes of Auckland. But as many (many) people helpfully informed us online, some important totes were left off the list. Some omissions were regionally specific, so we thought we'd follow up with a collection of oft-seen bags in the capital.
By popular demand, here's Metro's top 7 totes of Wellington. Read it and feel personally attacked.
You can sum up the difference between Wellington and Auckland in each city's approach to tote bags. In Auckland, we're approaching peak tote, with every cafe, roastery and shop in town getting in on the scene. In Wellington, status totes are still mainly found in retail.
This leaves room for growth in the capital's tote game – we'd particularly like to see a better showing from the coffee set. In Auckland, it would be near malpractice for a cafe to open without some sort of branded bag offering, but that's not the case in Wellington. Metro couldn't find a single coffee-related tote for this list, which is a let down from a city that loves to brag about its coffee culture. What's the point of going to the same cool cafe over and over if you can't subtly show off about it with your bag? Up your game, Wellington cafes and roasters.
Griping aside, here are the most commonly-spied totes in the capital, and what each one says about the wearer.
Good As Gold 10 Year Anniversary

Stocking a selection of New Zealand labels like Yu Mei and Kowtow alongside international brands from Patagonia to Brain Dead, the iconic store is a must-visit for Wellington's fashion set. They also had a store in Ponsonby for a while which has since closed, RIP. GAG celebrated their 15-year anniversary this year, but real ones still have the tote bag from the 10-year anniversary in 2014.
People who wear this: Are young parents who play hip-hop to their kids; own beat-up Supreme t-shirts from before it was cool.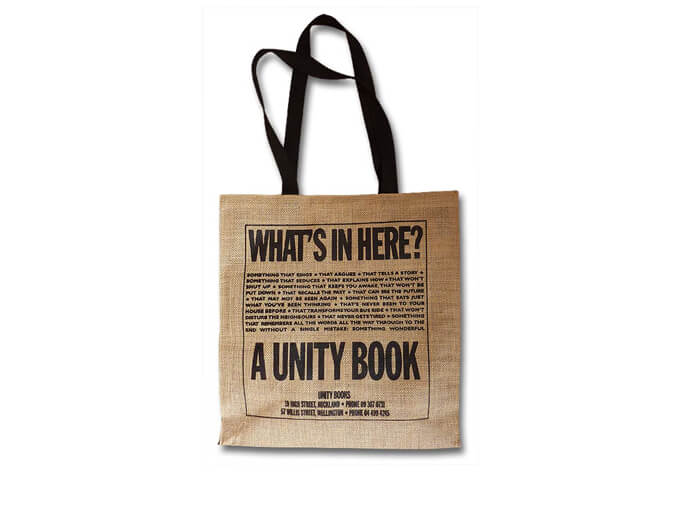 This was the most-mentioned absentee from the Auckland list, but it feels right to include Unity in a Wellington round up instead. Sure, Unity exists in Auckland, but Wellington is its true home.
People who wear this: Actually enjoy poems and short stories; would never buy one of those black and orange self-help books with "F*CK" in the title.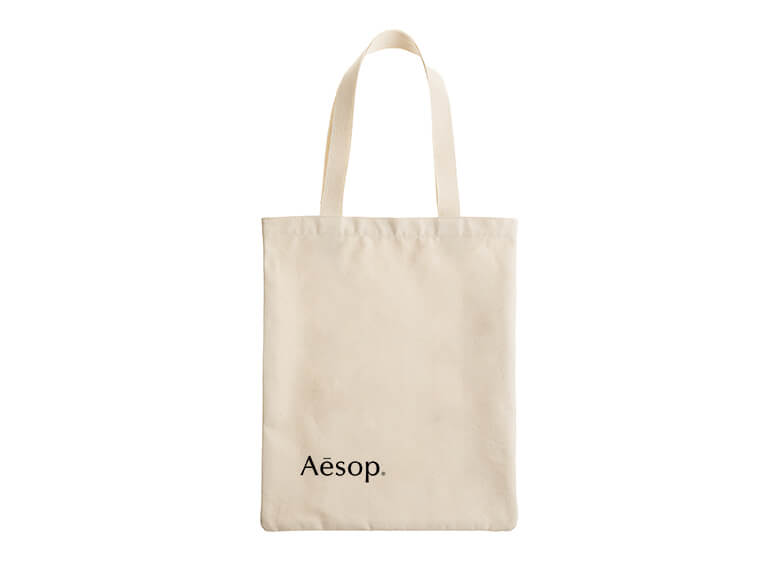 The Aesop tote is something of an enigma. As far as we can tell, you can't just pick one up at the shop. Perhaps there's a minimum spend, or some sort of overall level of purchases that you have to make on your loyalty account. One Metro writer's girlfriend got one at a recent trip for moisturiser and face masks, but she knew the store assistant, so we're not sure that counts.
People who wear this: Have designer-scented homes (palo santo or incense); somehow never get fazed by the continual existential dread of modern life.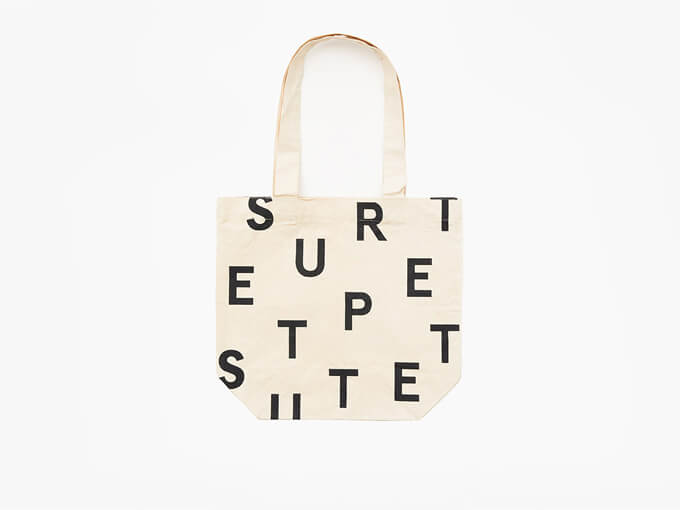 Superette was first opened in Auckland, and now has stores in Christchurch and Wellington, but the Wellington store was this Metro writer's first experience of it. They stock a number of local and international brands, and while it perhaps won't put you at the cutting edge of fashion, it's a no-fail stop for last-minute summer festival fits.
People who wear this: Just graduated from law or business school; go to Sunday brunch with near-religious frequency.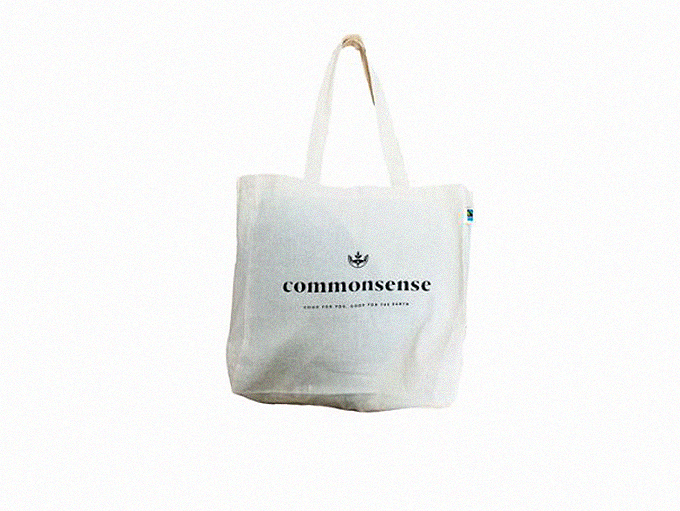 Commonsense is a grocery store, stocking a huge range of local, organic produce, and like any good business championing sustainable and ethical consumption, they sell a range of goods to cut single-use packaging out of your life, including a branded tote. They have four stores in Wellington and one in Mt Eden.
People who wear this: Have keep cups but not KeepCups (maybe a ceramic one), display their dry goods at home in labelled jars.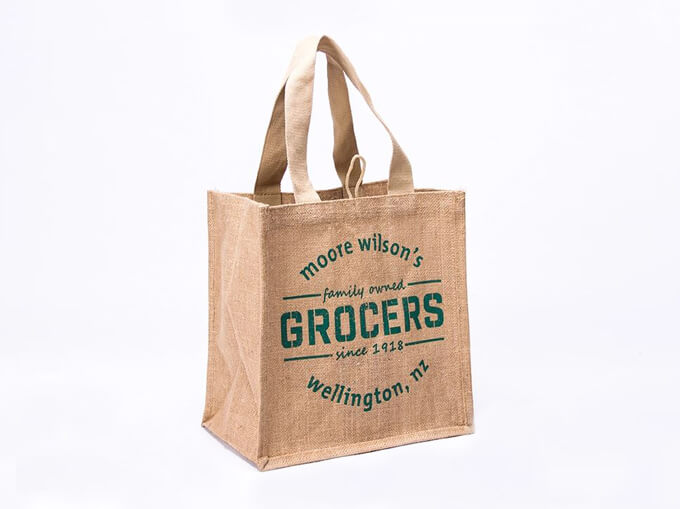 Moore Wilson's is one of those things that you can't argue against when a Wellingtonian is trying to convince you that it's a better city than Auckland. It's just a better kind of store than anything we have here. Their $2.50 reusable shopping bags double as excellent daily carry bags, and rotate through designs, so you can build up a collection over the seasons.
People who wear this: Bring a cheese board to potluck; make their G&Ts with tonics and garnishes that match the flavour profile of their gin.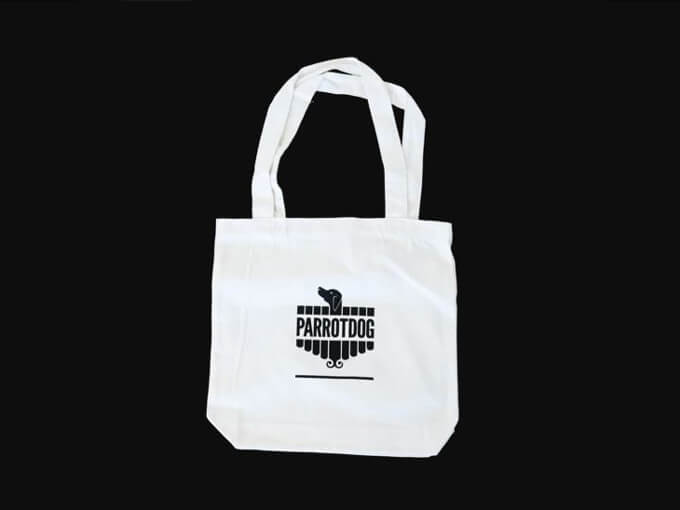 It wouldn't be a Wellington list without a craft beer brand, and, unlike all of the major coffee brands, there actually are a couple of options here. During research for this piece, a Wellington source said Parrotdog is perhaps their favourite brewery, though they do wish that Fortune Favours (a Wellington-only brewery at which I once drank a hazy blueberry sour beer) made a tote bag.
People who wear this: Refuse to drink Garage Project because it's too played out; understand the difference between an APA and an IPA (and will explain it to you, at length).
READ MORE: The top 10 totes of Auckland