Nov 19, 2018 Drinks
Enjoy perusing the bevy of beers at Bottle Stop, a new store on Vinegar Lane.
It's helpful to think of Auckland's newest craft beer store as less of a liquor store and more of a beer education centre that you can also buy beer (and wine and spirits) from. Rich Yong, an ex-Garage Project employee and former key account manager at Camden Town Brewery in London, is the brains behind Bottle Stop – and again, it helps to think of him as a teacher.
There are more than 300 beers in the fridges, divided by type of beer, as opposed to brand. Yong explains that this is to make it easier for the customers as opposed to the convenience of the brand. Yong doesn't really like the term craft beer but he defines it as beer made by people putting their heart and soul into their craft and this could be from a small independently owned brewery through to a brewery owned by a bigger brand. He has no reservations in stocking a beer that is owned by a bigger company, for example Emerson's, as long as the liquid inside is good.
Read more: Get a lesson in mezcal at new Snickel Lane bar La Fuente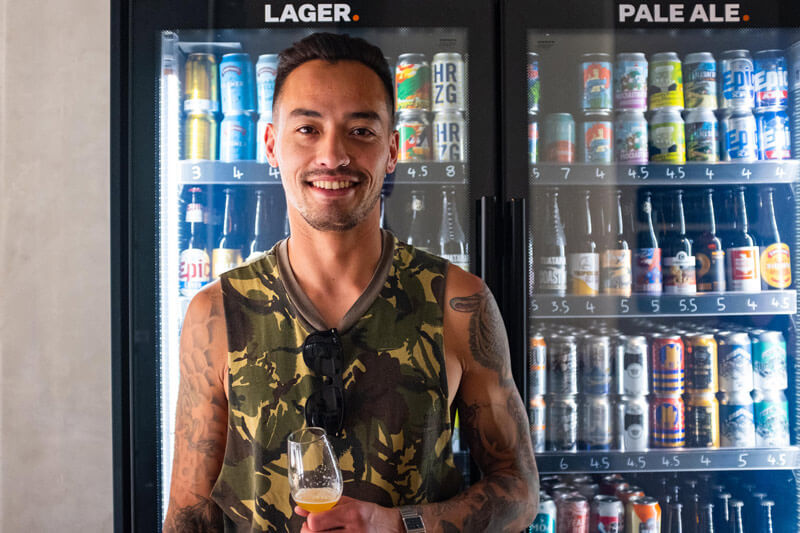 Beer aficionados will be pleased to learn some of the beers are rare or otherwise hard to obtain. Yong explains that this can mean that they don't export to New Zealand at all and he needed a connection over there to send him bottles directly. In other instances, such as in the case of Westvleteren Brewery, the beer is meant to be drunk in a particular place. Westvleteran is made by monks at a 19th-century Cistercian monastery in Belgium and is meant to be consumed there and only there; Yong seems to have a similarly detailed story to tell about each and every beer.
On the walls of the little shop are tactile 3D graphics showing the beer making process and beer trivia. Yong explains that he already had a vision for the place and just had to bring it to life; the design is his own and showcases the beer brightly. With a graphic showing the ingredients that go into beer you can touch, smell and taste hops and malt grains which will help you understand what people mean when they say "This beer is really hoppy" or "Wow! Taste the malt in this!"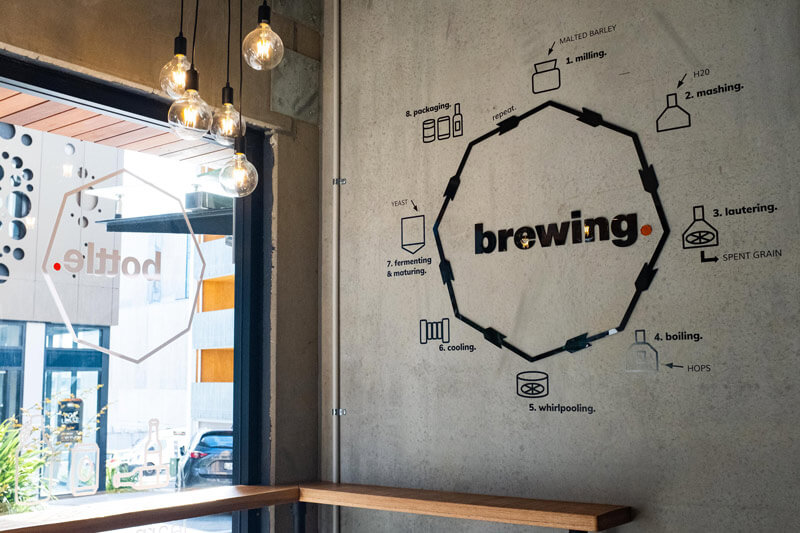 Anything you can't learn from the walls, Yong can tell you. "A big part of what we do here is education," he says. Bottle Stop will be hosting 'Beer 101' workshops to teach beerginners (sorry) about the basics of beer. There will also be flagon-filling and tastings from the in-store taps, which are aimed at the more advanced beer enthusiast but still foster an educational spirit.
bottlestopbeer.co.nz
5 Vinegar Lane
Grey Lynn/Ponsonby
@bottlestopbeernz

Follow Metro on Twitter, Facebook, Instagram and sign up to the weekly email for more food news.