Jul 17, 2019 What's On
METRO X UNIVERSITY OF AUCKLAND: In New Zealand's biggest and most diverse city, finding something to do is a breeze. We've got our top picks for everyone from art aficionados to fitness buffs.
For the art lover

Central city art galleries
Auckland Art Gallery Toi o Tamaki, Gow Langsford Gallery, Kura Gallery, Gus Fisher Gallery, Trish Clark Gallery and the list goes on. Auckland CBD is chocka with enough art galleries to keep you constantly inspired without ever leaving the city.
Pah Homestead
Built between 1977 and 1879, Pah Homestead was modelled after Queen Victoria and Prince Albert's Isle of Wight residence, Osborne House. Much more recently, the Hillsborough homestead has been used as a location for TV shows and the movie, The Chronicles of Narnia. Now, you can stroll through it's halls and grounds looking at modern art.
K Road art walk
Between TÜR, Artspace, Melanie Roger Gallery, Mokopopaki and the dozen or so galleries you'll find tucked away down side streets as well as the public scuptures dotted along the footpath, K Road is an art destination in its own right.
McCahon House
In Titirangi, surrounded by ferns, kauri and native bush, is the house where Colin McCahon painted some of his most famous works. He's often referred to as one of New Zealand's most important painters, having worked mainly on landscapes, painted text and religious imagery. This leafy cottage holds stories of his most prolific era.
For the cinema lover

Academy Cinemas
Tucked away under the Central City Library is the best little cinema you didn't even know was there. Academy specialises in arthouse and independent films, is well stocked with Garage Project beers and has $5 screenings on Wednesdays. Triple win.
The Crystal Palace Theatre
This single screen theatre was the first suburban cinema in New Zealand to be equipped with sound – now it's one of the last cinemas in the country capable of showing 35mm films. Keep an eye on their Facebook for what's showing and be pleasantly surprised when they throw in a few music and theatre gigs too.
Capitol Cinema
This iconic Dominion Road theatre looked set to close its doors for good, but news of the closure made its way to a cinema lover –who met his wife through the Capitol – who promptly leased the theatre and threw open the doors again. Head down among the dumpling joints to see why this old-school gem was worth saving.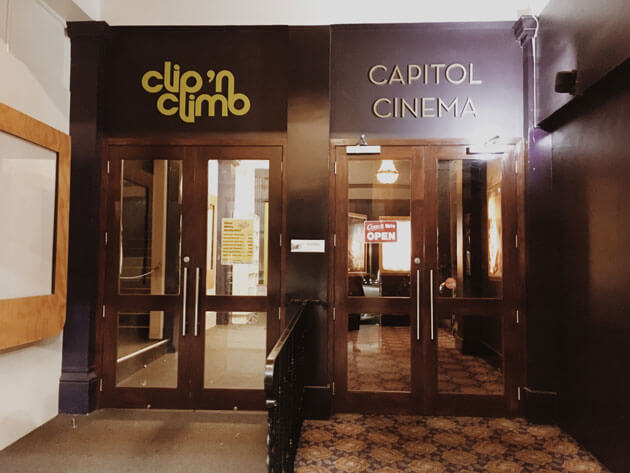 WestCity Event Cinemas
In Henderson, WestCity Event Cinemas have $10 movie tickets. All the time. Enough said.
For the music lover

Whammy Bar & Wine Cellar
The great thing about K Road at night is there's enough going on that you can keep an ear out for whatever kind of venue takes your fancy. Whammy Bar is similar in that there's more than one stage within this little underground bar, so you can walk into Whammy Bar or Wine Cellar (connected through a tunnel of venues) and pick your vibe from the range of local acts playing that night.
Neck Of The Woods
Another K Road favourite is Neck Of The Woods; a moodily lit bar with an extensive array of acts and a monthly collaboration with a local visual artist to keep your eyes as entertained as your ears.
The Powerstation
All the incredible international acts you'd expect of a huge stadium, all the atmosphere and intimacy of a gig venue of another era.
Real Groovy
Yes, it's moved a few times but Real Groovy still around! The iconic record store was founded in 1981 and despite the world's move to digital, vinyl sales have been growing 20% each year since 2009. Give yourself an afternoon for a proper browse – they also have books, CDs and all the cool merch you can shake a stick at.
Imax at Queen Street Event Cinemas
The IMAX screen at Queen Street Event Cinemas is the fourth largest movie screen in the world, with 3D capability and speakers that are liable to blow the popcorn right out of your hand.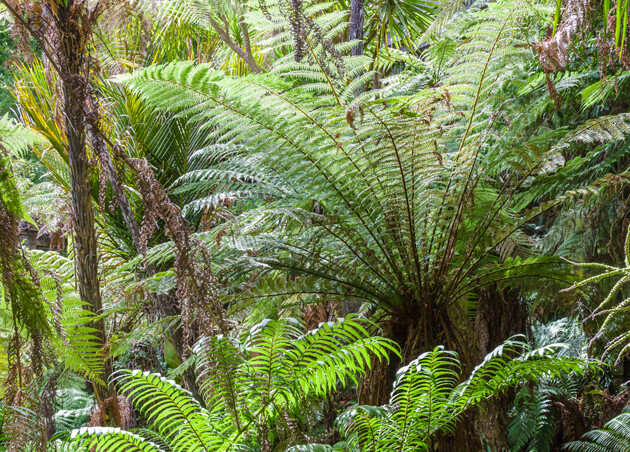 For the nature lover

Cornwall Park
Auckland is built on a volcano field. Most of them are pretty, green and full of dogs to pat but Cornwall Park takes the cake. At 670 acres, there are enough trees, fields and gardens to make you feel like you're out of the city for a while. Climb a hill, look at some sheep, and feel refreshed.
Auckland Domain
Wintergardens & Fernery. This is our pick for a study break, a quiet walk and a breath of fresh air on your lunch break. The tiny little piece of birdsong-filled New Zealand bush in the middle of the city is seriously underrated and isn't far from uni.
Rangitoto Island
If you've got half a day or so to spare and need some proper de-citying, Rangitoto is about as much nature as you can get without a big drive. There's native bush, scoria fields and black sand beaches. The ferry goes three times a day and that in itself is a great way to see the harbour. Bring plenty of water, snacks and a hat.
Karekare Beach
If you're going to go for the big drive option, make it count. A 50-minute drive out of Auckland, Karekare has all the dunes, forest walks, surf and miles and miles of sand you could ever want. There's no general store down the windy narrow road down to the beach, so come prepared.
The wharf at St Mary's Bay
By the public boat ramp, amongst the bobbing sail ships is a quiet floating place to chill out and eat a sandwich or fish and chips. It's a quiet spot, but if you're craving a look at the sea, this is a good place to start.
For the vintage lover

SaveMart
Whether you visit the Northcote, New Lynn, Onehunga, Manurewa or Takinini branch of this massive op-shop chain, you'll need a couple of hours. The racks at SaveMart are seemingly endless and are arranged by category. Prepare to get lost in vintage browsing heaven.
Browns Bay Market
Like any good Sunday morning market, the Browns Bay edition has plenty of coffee, baking, flowers, and produce but their selection of secondhand books, clothing, collectibles and antiques sets this market apart.
Cross Street Market
There are a few vintage spots on K Road but the Cross Street Market is a particular gem. In the cave-like treasure trove, you'll find a few different stalls selling books, ceramics, records, jewellery, flowers and even, joyously, a small coffee shop.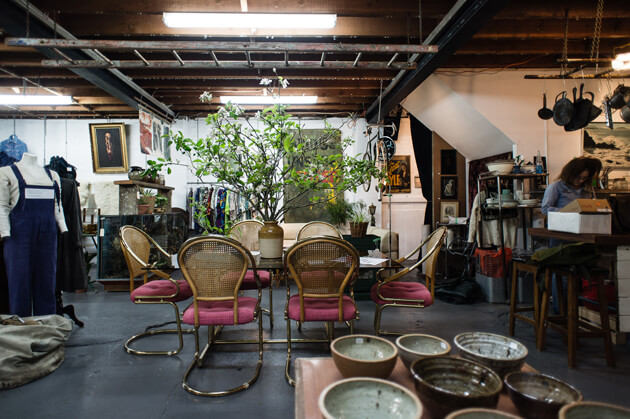 Real Time
If you come across a shop so packed with retro curios that you can barely get in the door, you've found it. Real Time in Ponsonby is like a museum of cool old stuff. Go in with an open mind or ?go straight for their selection of old-school eggbeaters (you can't get them anywhere else).
For the fitness lover

Outdoor gym equipment
Cox's Bay, Mission Bay, War Memorial Park, Grey Lynn Park and Rocket Park all have a few pieces of path-side gym equipment so you can enjoy your workout in the fresh air for free.
Free fitness classes
Yoga classes can be expensive, but lucky for Aucklanders, Lululemon offers a free Sunday morning class at their Takapuna store. Or, if you'd rather pound the pavement, adidas Runners Auckland runs the city every Tuesday at 6pm, leaving from the brand's Britomart store.
Auckland's walking trails
Your Tinder bio says you like long walks on the beach, so why not make good on that claim? The Point to Point walkway between St Heliers and Point England is a particularly good one, or try some of the numerous Auckland Council walkways.
Woodhill Forest
With paintball, tree adventures, walking tracks and horse-riding tracks, there are plenty of reasons to put Woodhill on your day-trip list, but the main attraction is the network of mountain biking tracks to suit everyone from newbies to pros. Our hot tip? Your bike follows where your eyes look, so don't look at the trees – keep your eyes on the trail.
For the shopping lover

Ponsonby Road
It's an area known for great coffee, but Ponsonby Road also has one of the country's best selection of Kiwi brands like Juliette Hogan, Huffer, Saben, Kate Sylvester, Lonely, Karen Walker and Ruby. It's an excellent place to stroll or to spoil yourself.
Newmarket
Between Broadway, Nuffield Lane and Teed Street, Newmarket has just about everything – and there's ?a Westfield shopping mall on the way as well.
Sylvia Park
With a total size of 71,000 square meters of retail floor space, a visit to Sylvia Park will keep your Fitbit as happy as your wardrobe. With around 200 stores – yep, 200 stores – the sprawling Westfield mall also has New Zealand's only Zara (so far).
High Street
Up behind Queen Street is a quieter but still bustling gem of a shopping strip – High Street has boutiques, bookshops, bars and shoe shops packed into one of the prettiest parts of town.
Students take note – your student ID is good for more than just confirming your identity. Get an AT Tertiary ID sticker from your university to put on your HOP card and register online at MyAT to get your student discount for Auckland Transport. You're then good to go with cheaper travel for buses, trains and ferries.