May 31, 2019 Food
Every week, Metro showcases an unsung hero in Auckland's ever-evolving food landscape: a dish, a morsel, a bite, a drink, a sweet or savoury treat which we think deserves to be celebrated. We tell you why we love it, and why you might too.
READ MORE: This is the best sandwich in Auckland
To buy lunch once or twice a week feels like a treat. To buy it four or five times a week – a situation I find myself in during periods of above-average business or above-average disorganisation – feels like a tax. Like parking, bus fare or clothes you wouldn't wear on a day off, paying money to work feels antithetical to the bargain many of us have made – working is supposed to earn us money, not force us to spend it. So when I'm not using my midday acquisition of calories for editorial and/or aesthetic purposes, few things please me more than finding a nearby lunch option that is as cheap as it is delicious. And in Hobson Indian Takeaway I have found it twice.
Two or so years ago, working down in Britomart, after many lunch breaks walking past the Hobson Indian Takeaway on Beach Road, I finally walked in. It was busy, it was cheap – $5 for a vegetarian curry and rice, $8 for two vegetarian curries and roti – and it was tasty. Soon before my workplace moved, I began ordering beyond the bain marie curries and found a new favourite, the samosa chaat.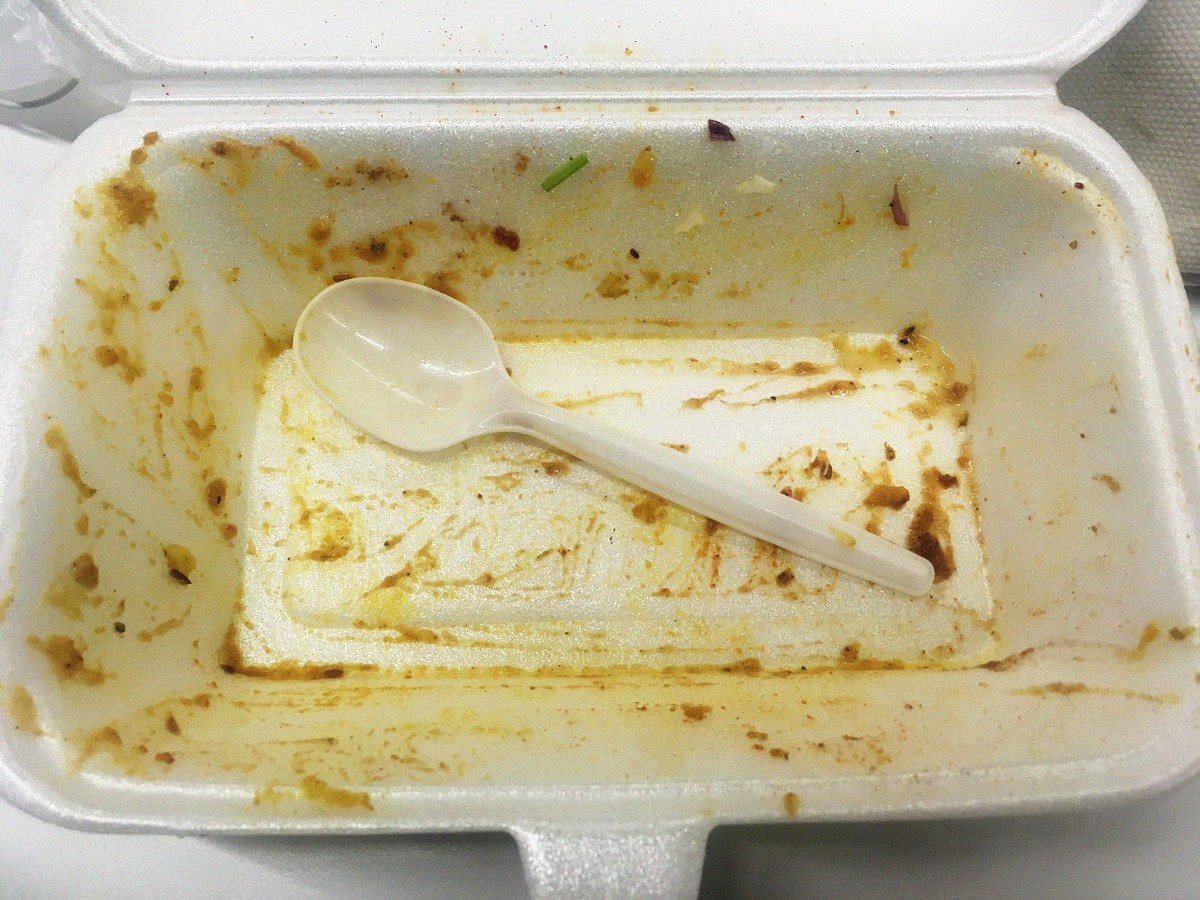 Two large samosas, smothered in chana masala, doused in a sweet and sour tamarind sauce and a thin yogurt, sprinkled with a powdered mixed spice and topped with red onion and chopped coriander. It contains warmth and comfort, sharpness and bite. As you eat, the curry soaks the samosa and, with the sauce and the yogurt, it all turns into a soggy delight. I like it best when the samosas are a little overcooked – almost dry – so the hardened corners survive to help clean up the last of the sog as you finish it.
When my work moved to Morningside, I thought of the samosa chaat once a week at least. But Britomart was too far for lunch, as was Sandringham, where I am sure new worlds of samosa chaat await. So you can imagine my joy when, a few weeks after starting at Metro, I realised that Hobson Indian Takeaway on Beach Rd was named Hobson because its other location is on Hobson St – in the strip mall behind Dennys – a short walk from my new office. I have, once again, fallen for the samosa chaat – as much flavor and sustinance as you're going to find in Auckland's central city for $6. I've eaten it for lunch at least once a week ever since.