Oct 7, 2019 Cheap Eats
For the first time ever, Metro has awarded Cheap Eats "best of" winners, including a Supreme Winner. You can see our full Top 50 Cheap Eats 2020 list here, and our top 10 list here. For where to eat on Dominion Rd, click here.
This year, we thought we'd do a few things a little differently — namely, we decided we'd judge the Cheap Eats list in much the same way as we'd judge Restaurant of the Year.
Oh, the prices might be different, and there's usually no wine list, let alone a sommelier or an amuse-bouche that you didn't order and for which you won't be charged (actually, not many places do this any more, but you know what we mean), and there aren't many fancy fit-outs here — though there are a few spots where the fit-out has its own kind of charm (take a bow, Sunny Town and Bo's Dumpling, you're doing swell).
So, to recognise excellence in specific areas, we've handed out some awards! We want to celebrate the very best of the best, the ones doing something special with their food and their service, or the ones that have broken through for the first time this year to become instant classics.
READ MORE: The best food trucks in Auckland
For more great videos, check out our Youtube Channel.?
SUPREME WINNER:

Taste in Memory
This small suburban Chinese joint, which swerves from Sichuan to Shanghai and still manages to hold it all together, is the business. A menu covering breakfast, lunch and dinner. Fantastic food, including the year's best dish. And great service, with just enough attitude.
964 New North Rd
Best Service:

Some of the warmest service we've experienced, anywhere. On a recent visit after a talk about ingredients, the owner bustled into the kitchen, reappearing with a hand-drawn map of recommended Indian supermarkets, along with a list of what to buy where. Outstanding.
39 Boundary Rd, Blockhouse Bay
Runner-up:

Baifu Dumpling
475 Khyber Pass Rd
Best Value:

While it's hard to go past Thai Nam's $6.50 banh mi, it's Guilin's free noodle top-ups for a $14 bowl of noodles that takes the, uh, rice cake for us. Because how many times have you slurped your last noodle and found you've got broth to spare? Bravo.
263 Dominion Rd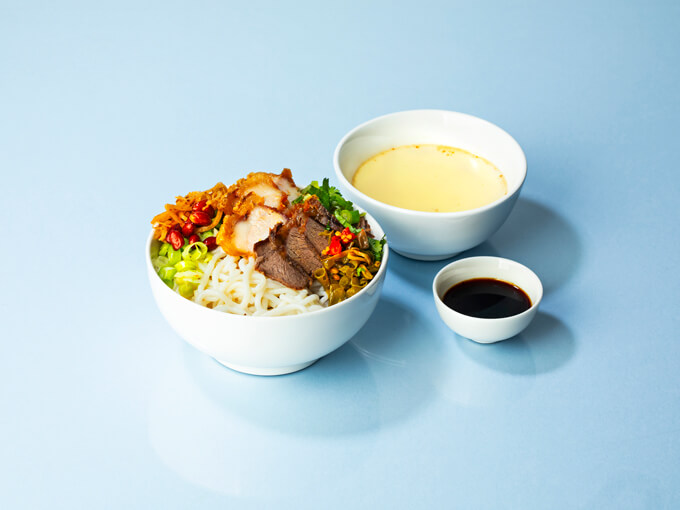 Runner-up:

Thai Nam
8/214 Great South Rd
Best New:

Out by the Lincoln Rd transfer station is this terrific little Mexican pit stop, in a former lunch bar, serving the city's best tacos and sopes. Auckland is a better place for it.
1/14 The Concourse
Best Food Court:

Home to a fascinating, highly excellent collection of stalls including Bombay Chinese, Ha Noi Corner Vietnamese and several excellent noodle joints, it's our go-to in the city.
Best Dish:

Xiaolongbao at Taste in Memory
Made from the finest stretch of near-transluscent pastry surrounding a porky stock and a morsel of meat, Taste in Memory's xiaolongbao is the finest in Auckland. It's also the single best dish we ate in this year's judging.
READ MORE: Where to get Xiaolongbao in Auckland
Runner up:

Pork sopes, Cielito Lindo
Finalists:
Fried eggplant, Dumpling Ace / Laksa, KL Cafe / Dan dan noodles, Eden Noodles / Char kway teow, Sim's Kitchen / Noodles with pork and chives, Tianfu Noodles / Hokkaido miso ramen, Ramen Do / Curry chicken roti, Uncle Man's / Sashimi with bukkake udon, Udon Works
READ MORE: Metro's Top 50 Cheap Eats 2020
This piece originally appeared in the September-October 2019 issue of Metro magazine.