Sep 13, 2018 Restaurants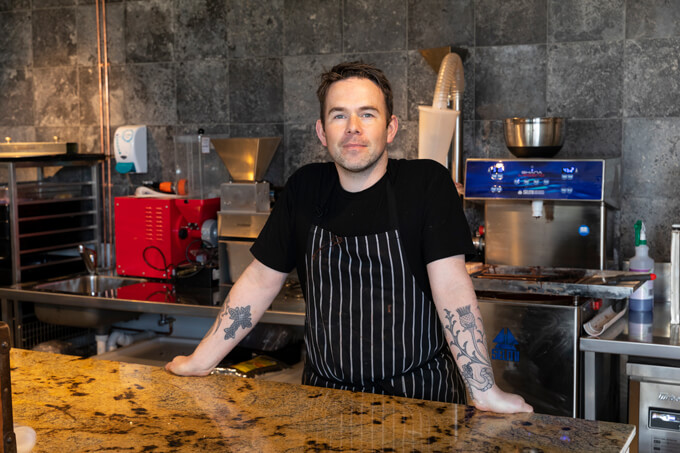 Miann opens a mini chocolate factory and dessert bar in Morningside, to accompany their central city sites.
Close your eyes and take in the aroma at Miann's newest outpost – a two-roomed chocolate factory/dessert bar located in the
new Morningside Precinct
– because even if you leave empty-handed, the trip's worth making just to enjoy the sweet scents of owners Brian and Roselle Campbell's bean-to-bar chocolate.
Within three months, Miann hopes to become the only dessert bar in the country to rely exclusively on their own milk and dark chocolate supply – importing single origin cocoa beans from all over the world to be processed in their in-house melangeur, or chocolate refiner.
Read more: Bo's Dumpling is a new dedicated dumpling spot in Morningside | New bar Morningcidery is opening up the world of cider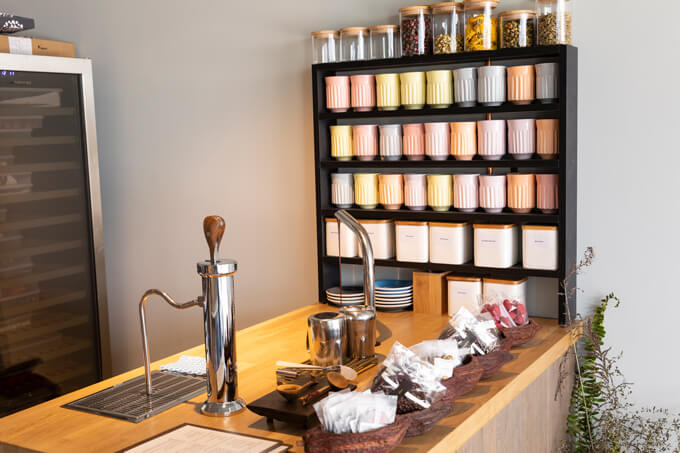 It takes Brian three (three!) days to make a single batch of chocolate. The process begins with fermented sundried beans sourced from US-based wholesaler Uncommon Cacao. He roasts them to remove any residual funk from fermentation, then they're slowly ground between two granite stones in the melangeur. Once the bean paste reaches a consistency Brain's happy with, he adds sugar and the grinding continues.
Why bother going to all this effort, you might think. Well, the difference between Miann's chocolate and a less premium product is two-fold: Firstly, producing their own bars allows the Campbells to serve chocolate that's completely unique to their store – a house chocolate, if you will.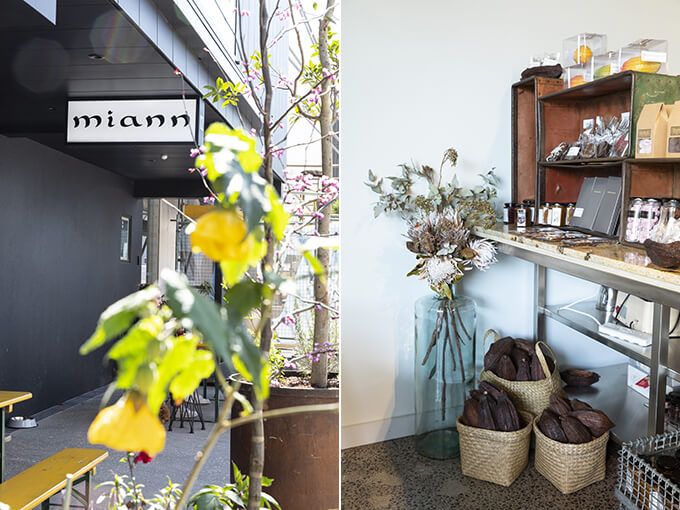 Furthermore, each single origin chocolate they produce has its own distinct flavour profile; some offer notes of dried fruit, like raisins, others lean further towards coffee tastes. "I'd found myself sitting in chocolate tastings thinking 'am I the only person in this whole room not getting that flavour?' explains Brian, "but now I've started making my own, I can really taste the difference between bars."
There will be some who baulk at the idea of supplier Uncommon Cacao not being Fairtrade accredited. Rather than a blue and green stamp, however, the company visits farms independently to check on worker conditions; the price of each farm's retail beans is listed online, alongside how much each farmer received for them and how much profit Uncommon Cacao made. Farmer prosperity is taken seriously.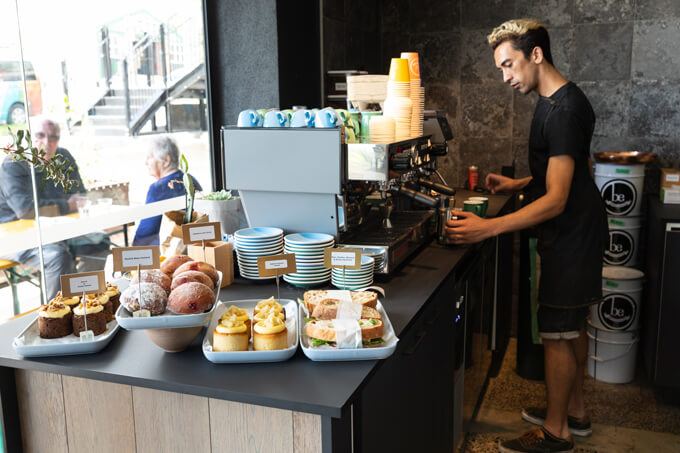 But it's not just chocolate on the menu here. Next door to Miann's mini factory is the patisserie, and cafe offering all of the Campbell's signature primped and lacquered cakes as well as sandwiches, pastries baked by Dan the Baker (ex-Amano Britomart restaurant review: Metro Top 50 2018" href="/food/food-restaurants/amano-britomart-restaurant-review-metro-top-50-2018" data-id="92232" data-mce-href="/food/food-restaurants/amano-britomart-restaurant-review-metro-top-50-2018">Amano) then filled in-house, and gelato in a cacophony of flavours including tiramisu – with alcohol!
Miann's newest digs are part of a wider Morningside rejuvenation effort. It will eventually include a new opening by popular community-minded cafe Crave, called KIND, as well as a permanent space for Matthew Fitzgerald's successful Electric Chicken pop-up.
Miann Morningside
12 McDonald St
Morningside
@miann_morningside