Cazador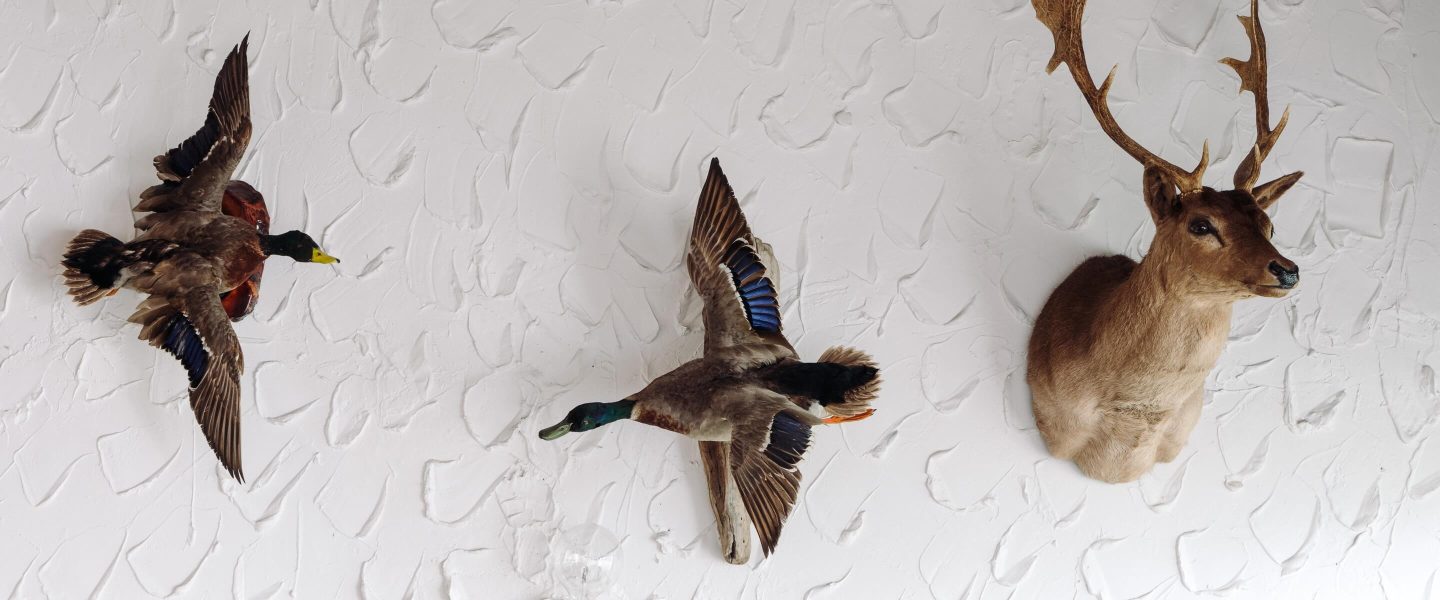 Cazador
$$
Chef: Dariush Lolaiy (executive chef), Giles Papst (head chef)
854 Dominion Rd, Balmoral
Closed

Mon

Closed

Tue

Closed

Wed

5pm - 10pm

Thu

5pm - 10pm

Fri

5pm - 10pm

Sat

5pm - 10pm

Sun

Closed
09 620 8730
cazador.co.nz
Metro Favourites
Braised venison shoulder and saffron pappardelle, Roasted duck
Awards
Winner — Estrella Damm Supreme Award
Winner — Best Neighbourhood Restaurant
Winner — Best Service
Runner-up — Restaurant Personality of the Year: Simon Benoit
Finalist — The Produce Company Best Chef: Daruish Lolaiy
Finalist —Restaurateur of the Year: Rebecca Smidt and Dariush Lolaiy
Metro Favourites
Braised venison shoulder and saffron pappardelle, Roasted duck
Awards
Winner — Estrella Damm Supreme Award
Winner — Best Neighbourhood Restaurant
Winner — Best Service
Runner-up — Restaurant Personality of the Year: Simon Benoit
Finalist — The Produce Company Best Chef: Daruish Lolaiy
Finalist —Restaurateur of the Year: Rebecca Smidt and Dariush Lolaiy
$$
Chef: Dariush Lolaiy (executive chef), Giles Papst (head chef)
Life's too short to eat chicken, according to Cazador. Life's also too short to not eat at Cazador, a cosy local putting out seriously excellent food.
A game-meat restaurant in the middle of Dominion Rd. Who would have thought it? Well, it's here, and has been in some form since 1987. Owned by the same family who got it all started, Persian-inspired Cazador uses ingredients from hunters and local producers in a sustainability-forward approach to cooking and eating. That may mean stepping out of your comfort zone a little, but, hey, what have you got to lose?

To get a feel for what the restaurant is all about, definitely opt for the Feast menu, which, at $85, delivers a great bang for your buck. It starts with a meat broth of some kind (duck or rabbit), some hot Persian flatbread and the unmissable charcuterie (which you can also nab from the deli next door during the day), then flows into hearts and shoulders and shanks. Dark chocolate and brandy mousse awaits you at the end, along with cheese to pick at.

While game meat is its specialty, there's always at least one line-caught fish of the day, and one vegetarian main to cater for any dietaries in the group. You'll also notice that the team at Cazador love a sherry (so much, in fact, they pull out all the stops to convert a hater), with guided flights available, including of the dessert variety. If you're after more of a wine, no problem: a considerable bottle list can be whittled down for you by Cazador's resident manager (and wine expert), Simon Benoit.
Near Cazador
Filters
Metro Top 50

Restaurant

Bar

Cafe

Eats under $25
Avondale

2

Balmoral

2

Blockhouse Bay

1

Britomart

5

Burswood

1

Central city

47

Devonport

2

Eastern Beach

1

Eden Terrace

9

Ellerslie

1

Epsom

1

Freemans Bay

1

Glen Eden

2

Grafton

1

Greenlane

1

Grey Lynn

8

Henderson

4

Herne Bay

2

Highland Park

1

Hillcrest

1

Hobsonville

1

Howick

1

Karangahape Rd Precinct

23

Kingsland

3

Manuwera

1

Morningside

3

Mt Albert

5

Mt Eden

22

Mt Roskill

6

New Lynn

2

New Windsor

1

Newmarket

8

North Shore

8

Northcote

2

Northcote Point

1

Onehunga

4

Ōrākei

2

Ōtara

1

Ōtāhuhu

2

Panmure

3

Parnell

6

Penrose

1

Ponsonby

17

Pt Chevalier

1

Remuera

1

Riverhead

1

Rosedale

1

Sandringham

5

Takapuna

4

Te Atatū Peninsula

1

Waiheke

7

Waterfront

4

Westhaven

1

Westmere

2

Wynyard Quarter

1
A la carte

47

Afghani

2

All-day eatery

3

Allpress coffee

18

Altezano Brothers coffee

2

Ark coffee

1

Asian Fusion

1

Atomic coffee

6

Bakery

14

Bar

46

Be Specialty coffee

7

Breakfast

12

Brew Bar

4

Burgers

6

Cabinet food

88

Cakes

6

Camper coffee

2

Casual

59

Charcuterie

2

Cheap Eats

108

Cheese

4

Chef counter dining

1

Chinese

35

Coffee Supreme

16

Cook Island

1

Courtyard

1

Degustation

1

Degustation dining

9

Deli

4

Dine-in menu

60

Dine-menu

2

Dinner

6

Eightthirty coffee

8

Espresso Workshop coffee

1

Filipino

4

Fine dining

11

Fixed-price meals

1

Flight coffee

9

French

7

Game meat

2

Good for dogs

8

Good for kids

36

Good seating outside

15

Guilin

4

Gujarati

2

Handpicked coffee

2

Himalayan

2

Indian

12

Indonesian

3

Italian

13

Jamaican

2

Japanese

22

Jiangsu

2

Korean

13

Kōkako coffee

8

L'affare coffee

3

Lanzhou

1

Lebanese

4

Licensed

3

Malaysian

13

Malaysian-Indian

2

Mediterranean

1

Mexican

2

Middle Eastern

3

Nashville

1

Neighbourhood

8

Neo-bistro

2

Nikkei

2

Odettes blend

1

Open Late

3

Open Mondays

20

Opens Mondays

1

Outdoor dining

25

Ozone Coffee

3

Pacific

2

Pacific Island

1

Pastries only

2

Peoples coffee

4

Peruvian

2

Pies

4

Private dining area

3

Private room

11

Ramen

6

Raw

2

Red Rabbit coffee

1

Rich coffee

2

Rocket coffee

4

Rotating guest filter brews

3

Sandwiches

9

Sashimi

2

Set menu

27

Shaanxi

1

Shanghainese

3

Shared-plate options

66

Sichuan

9

Sicilian

1

Smart

17

Society coffee

1

South Indian

2

Spanish

3

Specialty coffee

10

Sri Lankan

1

Sunday lunch

3

Taiwanese

2

Takes large bookings

18

Takes large groups

34

Thai

6

Turkish

2

Udon

2

Under25

101

Uyghur

2

Vegan

4

Vegan friendly

16

Vegan menu available

1

Vegetarian

6

Vegetarian menu

2

Vietnamese

9

Vineyard

2

Vivace coffee

2

Wi-Fi

12

Wifi

6

Wine bar

13

Yum cha

2


Load More