Oct 7, 2019 Cheap Eats
The best meals in Auckland for $20 or less. Metro's Top 50 Cheap Eats for the year. For our top 10, see here, for where to eat on Dominion Rd, click here.
If there's one thing that has changed in Auckland beyond recognition over recent decades, it's our food scene Along previously somnambulant suburban shopping strips, and in newly developed neighbourhoods in the city's north and east, there's new life from a thousand small restaurants. And, by and large, they're very cheap places to eat.
Price aside, the most delightful thing about them? They're not for white people. White people are very welcome, of course — these restaurants are probably the most frequent way with which the many and varied cultures of Auckland interact with each other — but, increasingly, new immigrant groups are bringing their food with them, to feed each other rather than seeking to assimilate or cater to traditionally Western tastes.
Not that all good cheap-eat restaurants are run by recent immigrants — they're not — or that 'cheap' food should be conflated with 'ethnic' food — it shouldn't. So, what ties these 50 of our favourite places to eat together? What makes a good Metro Cheap Eats restaurant? It's a commitment to feeding people delicious food for not very much money — which is an honourable service, we think.
For more great videos, check out our Youtube Channel.?
Burswood
Hungry Head
Cantonese/Hong Kong
If you don't know where to start from the massive list of Hong Kong mainstays, we'd go for the beef brisket noodle soup, complete with melt-in-the-mouth meat and a deeply flavoured broth. For non-beefy options, a classic house-made fish-ball noodle soup will do you nicely. You'll also find an excellent congee — a perfect cure for the hungover or sick — and during dinner time the menu expands to include, among others, whole chickens and weirdly delicious prawns with Maggi sauce.

8C Torrens Rd
READ MORE: The best food trucks in Auckland
READ MORE: Metro's Cheap Eats Supreme Winner
Central city
Bannsang
Korean
This Korean go-to on High St is like an old and reliable friend. Open from 11am-9pm most days, you'll find dependable dishes from all corners of their varied menu, from bibimbap to galbitang (short beef-ribs stew) to a traditional bulgogi. We recommend gathering a group to feast upon their large communal pots, including a warming gamjatang (pork backbone stew) or dak galbi (spicy grilled chicken), but be warned — the frequent queues may discourage you from lingering.
1c/147 High St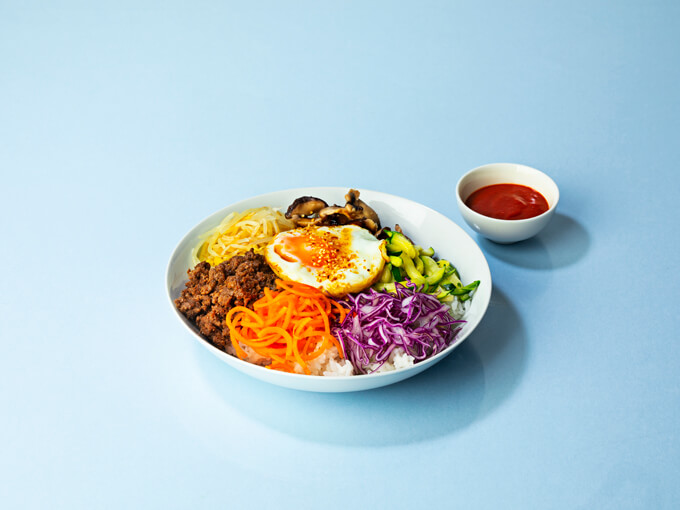 King Made Noodles
Lanzhou
It's easy to see why this new noodle spot on Fort St is heaving with city workers come lunchtime. Their traditional beef noodle soup hails from Lanzhou, the capital city in China's north-west Gansu province, and is made with bouncy hand-pulled noodles (a chef hand-pulls them to order, so you can request thick or thin), chunks of tender beef, and a clear broth spiced up with chilli oil. And for just $5, you can add a Xi'an lamb burger to round out your meal.
48 Fort St
Sunny Town
Chinese
A step above most Cheap Eats fit-outs, Sunny Town looks like a much fancier joint, with a latticework of timber battens and the kitchen up front, looking out to the street through full-height windows. The staff wear white hats, and everything's on show. The website boasts it's the best Chinese food in New Zealand, which may or may not be true, but the menu is blissfully short and sweet, running through a list of 12 Chinese standards split between noodles and wontons, buns and porridge. We can highly recommend the spicy and sour glass noodles and the well-seasoned pork buns; the beef noodles are delicious and the house-made soybean milk worth a try.
10-14 Lorne St
READ MORE: Don't be put off by the queues – Sunny Town is worth the wait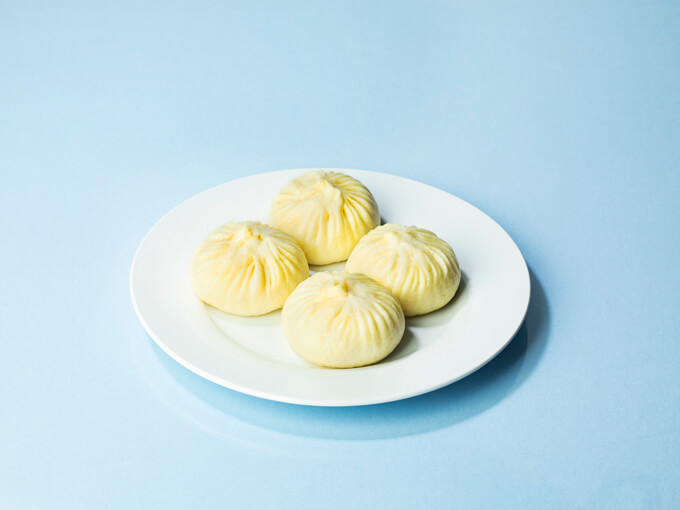 Teolbo korean restaurant
Korean
We'd been here a few times, eating various lunch dishes with rice, before we realised that nearly everyone else seemed to always be eating the same thing — a big, steaming bowl of sundaeguk, or blood-sausage soup. The sausage is sundae, made by steaming a pig or cow intestine filled with blood, vegetables and glass noodles. It is served in a simmering soup of offal and vegetables. It's hot, hearty, meaty and eternally filling. Unless you read Korean, you might not know the dish is in the restaurant's name, but remember: if a restaurant is named after a dish, order it.
18 Beach Rd
Xi'an Food Bar
Shaanxi
Xi'an's something of an institution, and with good reason: these are some of the finest noodles you'll find in Auckland. All five stores are similar, with utilitarian interiors and brusque service, though we're particularly fond of Northcote and the city. The menu's the same in all, drawing on the food of Xi'an, an ancient capital of China in Shaanxi. We can highly recommend what we consider the 'classic' — hand-pulled noodles topped with slow-cooked pork, all unctuous and chilli-laden — and also the hot and sour beef noodle soup; we're also very fond of the Chinese 'burgers' — flatbreads stuffed with spicy slow-cooked meat, chilli and coriander, showing the influence on the area's cuisine of Muslim minorities.
11 Anzac Ave (also at 650 Dominion Rd, Balmoral; 11/945 New North Rd, Mt Albert; and 96 Rosedale Rd, Rosedale)
Eastern Beach
Gorkha Kitchen
Nepalese Indian
If there was a Best Destination category of the Cheap Eats awards, Gorkha Kitchen in Eastern Beach would be the perennial favourite. Where else in Auckland can you sit directly across from a beach and eat lovingly cooked and sharply priced Nepalese, Indian and Indo-Chinese food? While everything we've tried is delicious, the Nepalese section of the menu contains the bulk of our highlights, especially chilli momo (Nepalese dumplings) filled with lamb and cooked in chilli sauce, and chicken choyla — diced and barbecued chicken in bold Nepalese spices, served with dried 'beaten rice' with an almost rice-bubble crunch. It's more than worth the drive.
1C Eastern Beach Rd (also at 262 West Coast Rd, Glen Eden)
Eden Terrace
Ramen Do
Ramen / Japanese
A visit to Tokyo or a binge on certain Netflix food shows aside, a visit to Ramen Do is the best way to begin to understand why ramen inspires such deep, unwavering obsession. With its cane furniture and sparse fit-out, it feels a little more Raffles than Shibuya, but the place is a calm, almost reverent ode to noodle soup. They make both their own stocks and their own noodles, and they boil eggs until just gooey inside, and then assemble bowls of perfect ramen, the garnishes and additions sitting neatly on top of the soup. The stocks are gutsy and rich, but utterly clear, and the noodles are cooked just so.
167 Symonds St
READ MORE: The 10 best bowls of noodles in Auckland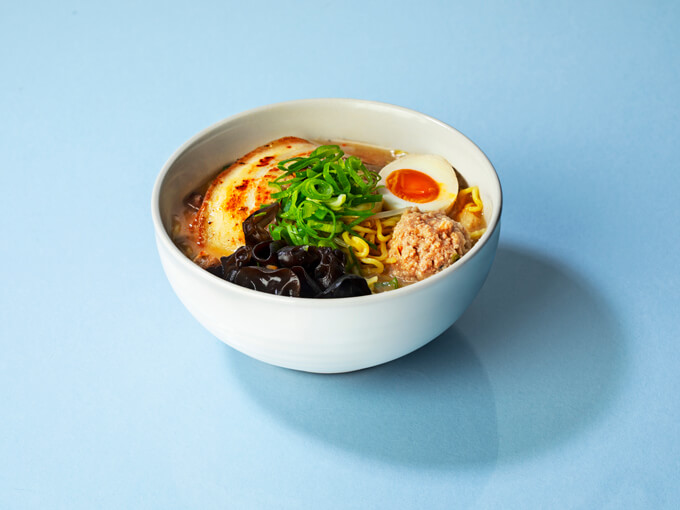 Glen Eden
KL Cafe
Malaysian
You can smell it from the door. The laksa here is one of the best we've had in Auckland: a tangle of yellow and vermicelli noodles with a balanced, flavoursome broth topped with Vietnamese mint. Elsewhere, a generous plate of mee goreng tiptoes between smoky and sweet, and the nasi lemak offers fluffy coconut rice and a very good chicken curry. Don't bypass the cabinet, home to some delicious take-home crepe cakes — we particularly recommend the durian, that unmistakable glorious pungency obvious with just one whiff.
7/4055 Great North Rd
Henderson
Cielito Lindo
Mexican
The immediate excitement generated by this former lunch bar in an industrial area (it still has a pie warmer to serve local workers at lunchtime) proves this is the Mexican food Auckland has been longing for. Simple ingredients, lovingly prepared without the American food truck-inspired embellishments. Try the sopes: thick homemade corn tortillas, fried flat with your choice of meats (we recommend the pork, which isn't on the menu but is a near-constant special), cheese and salsa. All the tacos are great too, but try the nopales — topped with thinly sliced cactus. There's nothing like it in Auckland.
1/14 The Concourse
Jomaru Korean Restaurant
Korean
An absolute neat-as-a-pin gem out west, Jomaru's gamjatang (pork backbone soup) is slow-cooked in a gamasot (traditional Korean cauldron) every day, producing a milky, multi-dimensional broth that's hearty as anything — scoop out falling-apart meat alongside nibbles of yielding cabbage. Also tasty is the spicy soft-jelly tofu soup, and pork belly and calamari, and (added bonus) they have a kids' bibimbap for the little ones.
1/42 Paramount Dr
Hillsborough
Sim's Kitchen
Malaysian
It's immediately obvious that owners Kenny and Doris Yeoh, famed for their spicy-hot char kway teow, know exactly what they're doing when wafts of charred smoke drift up from the table. Their version is cooked Penang-style, slightly wet, tossed through with dots of clams, and served on a layer of banana leaf. Get a nasi lemak bungus, too: coconut rice packed in with the best sambal in Auckland, ikan bilis (fried anchovies), peanuts and one jammy egg. It's the quintessential Malaysian breakfast, but will taste just as good at lunch. Top tip: add a couple of the surprisingly good fried chicken pieces and call it a meal.
421 Hillsborough Rd
Karangahape Precinct
Sneaky Snacky
Burgers
Sneaky Snacky is a treat for when you've been very, very good, because their glazed donut burgers are indulgent to the point of naughty. The richness of the pattie (either wagyu beef, hot chicken or miso-grilled aubergine) plus the sweet crispiness of the bun will knock your socks off. Their spicy MSG (it isn't as terrible for you as you've been led to believe) chips are addictive too. Warning: finding out that Sneaky Snacky is on UberEats will ruin any diet plan within a week.
Lim Chour Food Court, 184 Karangahape Rd
READ MORE: 8 of the best places to eat alone in Auckland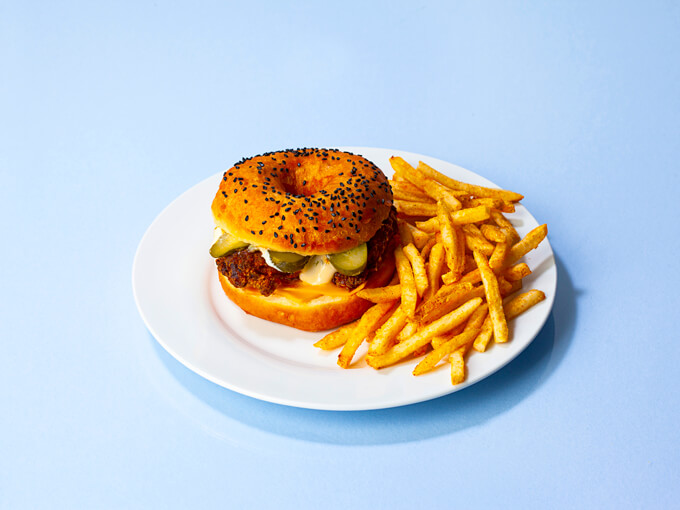 Uncle Man's
Malaysian
Ah, that long, narrow space, with beaten-up floorboards and Malaysian tourism posters. We like Uncle Man's for the fact that it does breakfast — because there are few things finer than kaya toast — but more particularly for its menu of excellent Malaysian classics. The chicken curry roti canai is a thing of utter beauty, with a rich, spicy chicken curry accompanied by perfectly fluffy roti. That this costs $13 is a blessing. Go now.

277 Karangahape Rd (also at Sky World Entertainment Centre, 291 Queen St, central city and The Eatery, Eastridge)
Kingsland/Morningside
Petra Shawarma
Jordanian
Petra Shawarma is an eternal reminder that (a) good things take time, and (b) Cheap Eats does not mean fast food (oh, and (c) UberEats has made service slower in most restaurants that offer the service). For those not in a hurry, the babaganoosh is thick and sumptuous, the musakan — a fragrant chicken and onion roll, with cashew crunch and sumac spice — is a must-try, though at the edge of this list's price point. But, if you're pushing the boat out a little, you should also get the milky cardamom tea. Worth it for a treat.
482 New North Rd, Kingsland
Bo's Dumpling
Chinese
Bo Feng, the eponymous owner of Bo's, hails from Tianjin, on the coast east of Beijing, and in a hole-in-the-wall in the new Morningside Precinct cooks food his mother and grandmother taught him to make. The dumplings walk that fine line between delicacy and structure, with tender, succulent fillings. There's also a changing menu of street-food classics — recently we feasted on fried slabs of tofu with a chilli-laden sauce — and a particularly wonderful wrap, loaded with greens and herbs.
14-18 McDonald St, Morningside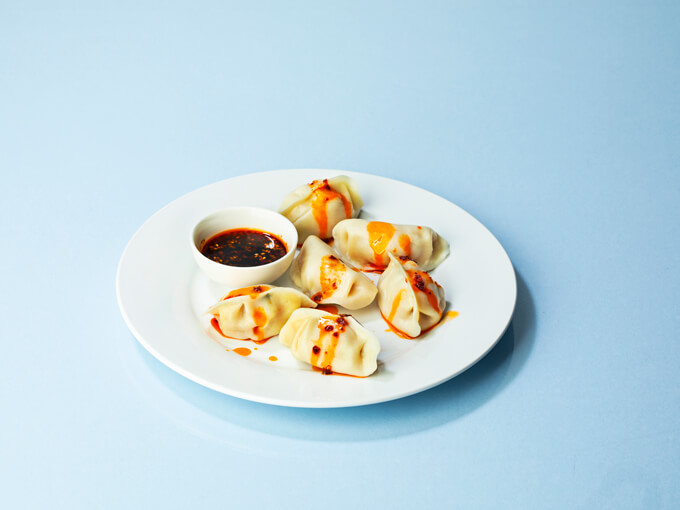 Manurewa
Thai Nam Authentic Thai & Vietnamese
Vietnamese/Thai
While we'd ordinarily be suspicious of a restaurant melding two different cuisines, Thai Nam manages to pull it off. While the Thai is solid — there's a great Massaman curry, sticky rice and plenty of vegetarian options — it's the Vietnamese we come for, including one of the best phos in the city, with a complex broth and a scant but welcome sprinkle of herbs, rare beef slices, slow-cooked shank cuts and springy beef balls. That the place has a fresh fit-out featuring smart timber-and-steel furniture is an added bonus. A welcome addition to the city's south.
8/214 Great South Rd
Mt Albert
Taste in Memory
Shanghainese / Sichuan
Aside from its excellent name, this little shopfront on New North Rd has old-world sepia pictures, and a knockout menu of Shanghainese and Sichuan classics — including possibly the best xiaolongbao in Auckland. They arrive six to a bamboo basket, perfect little parcels just holding the soup inside, tender and porky and slightly sweet. There's also a blackboard menu with a range of excellent dishes including the spicy beef noodles, meltingly tender in a spicy soup with lashings of Sichuan pepper. We're pretty fond of the sweet treats from the cabinet on the way out, too.
964 New North Rd
READ MORE: Where to get Xiaolongbao in Auckland?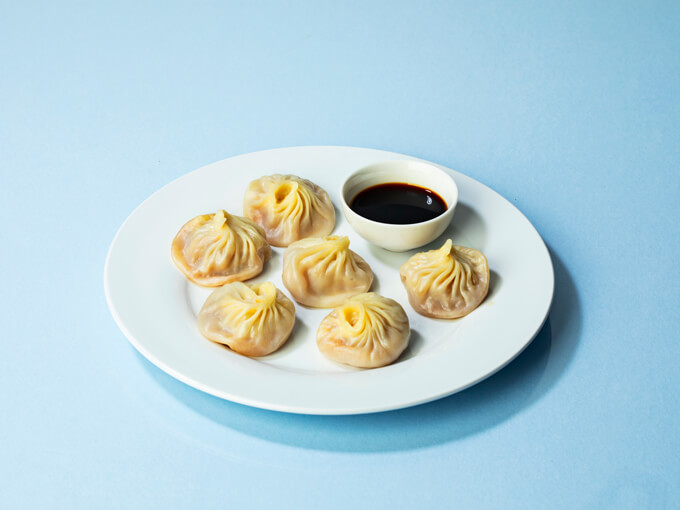 Mt Eden/Dominion Rd
Chongqing Noodles
Sichuan
Some advice for first-time visitors to Chongqing Noodles. One: anything on the menu that includes the words "ChongQing Flavoured" is highly recommended. Two: the noodle dishes with small pieces of bone-in chicken boast some of the most flavourful poultry in Auckland. Three: same goes for the ginger duck. Four: the chef will blow your head off with chilli and Sichuan pepper if you give them the opportunity (i.e. by ordering "very hot"). Five: the pork dumpling in spicy sauce rivals those of Eden Noodles and you won't have to stand out in the rain to get them at lunch time. Six: go. Now.
340 Dominion Rd (also at 23A Wellesley St, central city)
Eden Noodles
Sichuan
It would be all too easy to go to Eden Noodles weekly, order their dan dan noodles every time, and never deviate from that — there's nothing wrong with having a favourite. But if you delve deeper, you'll find that their entire menu is incredible, which goes some way towards explaining the queue out the door from 11.30am every day. (And yes, we even include the "sad, cold noodles" in that.) It won't be news to seasoned fans that Eden Noodles is a place to venture out of your comfort zone and be pleasantly surprised.
105 Dominion Rd
Guilin Rice Noodles
Guilin
Your first time here you want to order the most obvious dish, the Traditional Guilin Rice Noodles. In the bowl you get a generous helping of chewy, slippery house-made rice noodles with sliced beef, boiled egg, crispy-skinned pork, pickled cowpea, spring onion, peanuts and fresh chilli. On the side comes a smaller bowl of pork soup with a large, well-boiled pork bone stewing in it, intensifying the soup the longer you leave it. We recommend following the menu's instructions and first eating the dish as a dry noodle, adding soup to taste whenever you feel like transforming your meal. Don't forget to get a free refill on the noodles if you're particularly hungry (see: Best Value award).
263 Dominion Rd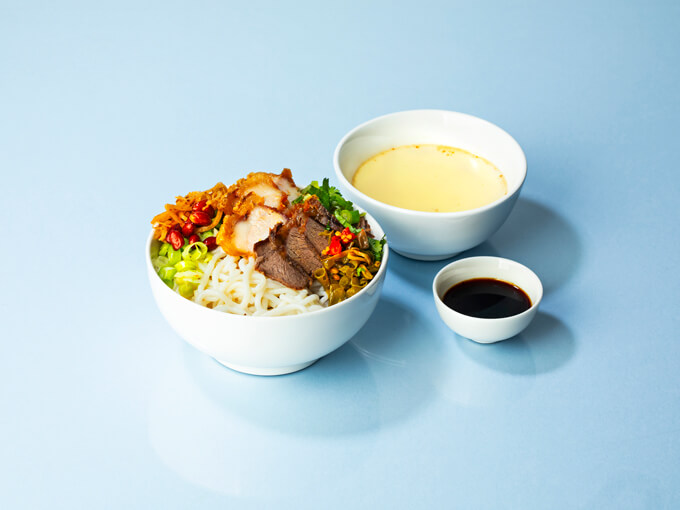 King Beef Noodle [CLOSED]
Chinese
It might be controversial to say this, but in the best way possible, King Beef Noodle's pork ribs taste like KFC. They're juicy, sweet and (again, controversially) taste great when dipped into the restaurant's signature beef noodle soup. The hand-cut noodles are wide and silky in tasty broth (oh, absolutely add some of the chilli sauce they have at each table to this). Their fried dumplings are sneakily some of Dominion Rd's best; crispy on the outside and very juicy on the inside. The vinegary seaweed salad is firm and moreish with enough Sichuan pepper to make your mouth numb for hours.
360c Dominion Rd
Kiss Kiss
Northern Thai
The good times are still rolling at Kiss Kiss, which serves northern-Thai classics in a wonderfully kitsch explosion of colour just off the main Dominion Rd drag. Flavours are punchy and there's a good little wine list: it's also really good value. We're big fans of the si khrong moo taang — sticky, unctuous pork ribs served with jaew sauce, rich and fatty; we also love the phat thai thamadaa — stir-fried rice noodles, loaded with texture from the chives, peanuts and bean sprouts. A fun spot that's easy to like, and really great for kids.
1 Rocklands Ave, Mt Eden
Ras Vatika
South Indian
Come here for big flavours, generous all-­vegetarian meals, and exceptional value. The jam-packed menu covers an unimaginable amount of snacks, chaat, dosas and thali, so trust us when we say you're going to want the mysore masala dosa: a thin, crispy pancake subtly tangy from fermented flour, garnished with chilli pepper and stuffed with a spiced mix of potato and onion. Also get a couple of "pooris" (puri) — the sav poori is a lesson in texture, crunchy and smooth and soft and chewy. Many items can be made vegan, too.
596 Dominion Rd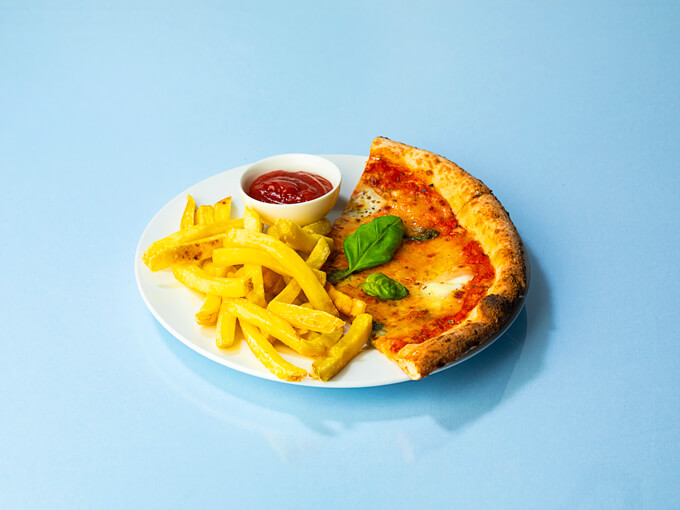 Spicy House
Sichuan
Good to know that its presence on an entire line from downtown streetwear label Parlour hasn't changed the quality of food from this Balmoral Sichuan institution. The braised pork hock, chilli chicken, and spare rib with foil are all deserving standards, but the specials board is where the magic happens. Oh, and did we mention it's open until 4am on the weekend (though after 1am you'll have to pay at the counter before you eat).
557 Dominion Rd
Stumpy's Pizza
Pizza
As the price of milk, and therefore cheese, continues to rise (not to mention the rents), it's getting harder and harder to find good pizza in this price range in Auckland. And the best we've had is Stumpy's, a former food truck that found a home on Dominion Rd. With a short menu mostly made up of classic toppings, Stumpy's does the important things right — thin, crispy and chewy bases, cooked to the point where you get some singed spots on the crust. Simple and delicious.
702 Dominion Rd
Udon Works
Japanese
Finally, a place in Auckland doing udon justice. The udon noodles here are springy and slightly chewy, specially made in-house to pair with their light dashi broths flavoured by kombu kelp, bonito flakes and sardine dashi, among others. On a hot day, you can't go past the sashimi with bukkake udon, the noodles served with cubes of ice and pour-over sesame or soy sauce; during winter, a soupy kake udon with their stacked vege kakiage tempura will do the trick. Get in early to grab a table — this small joint has lines out the door during peak hours.
633 Dominion Rd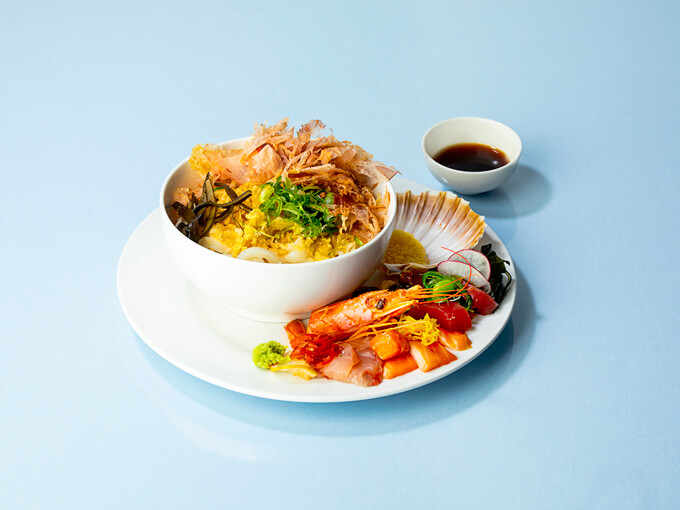 Viet Kitchen
Vietnamese
The owners of Viet Kitchen hail from Ho Chi Minh City, so the food here is ebulliently fresh, loaded with herbs and citrus. It's a cute space, up a couple of stairs from the street, with woven bamboo lamps casting a gentle glow, and excellent service. We love the Vietnamese pancake — crispy perfection, with a herb-packed salad and plenty of prawns and pork; the chicken noodle soup is clear and clean with a soothing flavour, and the pho is sublime. We're also fans of the Saigon special noodle soup, with offal, prawns and squid.
342 Dominion Rd
Wang Wang Spring Pancake
Northern Chinese
Aside from the fact that it has one of the best names on this list, Wang Wang is known for spring pancakes. Traditionally, they're eaten to celebrate the start of spring, but here you get them all year round. You order a plate of delicate but strong pancakes, then add fillings; we like the stir-fried potato with vinegar, though we're also partial to the scrambled egg with chives, which goes excellently with more meaty options.
704 Dominion Rd
Zool Zool
Ramen/ Japanese
In a city with some very, very good ramen options, Zool Zool manages to stand out with its section of the menu dedicated to "Zoolmen": a broth reduction with noodles which really doubles down on broth flavour (though the classics are great too). A dark, cave-like space, it also has an excellent beer list — as you'd expect, since it has the same owners as Symonds St fine-diner Kazuya.
405 Mt Eden Rd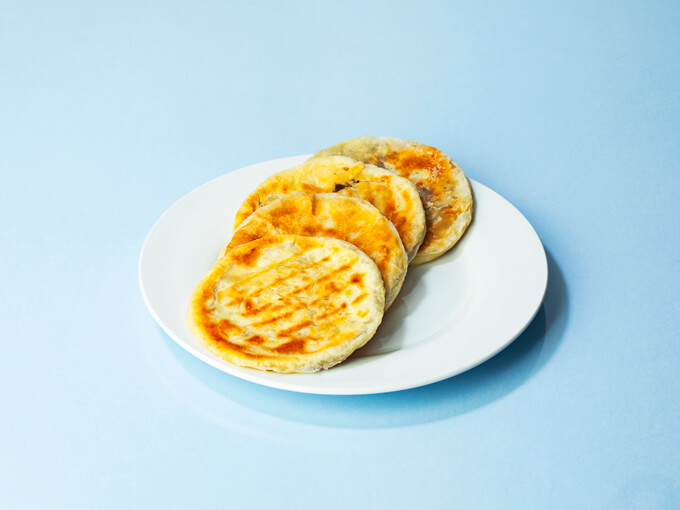 Mt Roskill
Cafe Abyssinia
Ethiopian
Auckland is lucky to have Cafe Abyssinia. A cheerful, brightly painted space at the end of an odd little mall on Stoddard Rd in Mt Roskill, there's very little in the way of tat, and plenty of good food. All meals come with enjera, the slightly sour, fermented pancake distinctive to Ethiopian food. You use this to scoop up a range of gently spiced stews and curries, not to mention kitfo, a moresome steak tartare mixed with herbal butter, spices and chilli. We also love the doro wot — chicken marinated in lime juice and then cooked in Berber spice — which is smoky and aromatic, and the vegetarian red lentil dhal.
6/190 Stoddard Rd
Shefco
Lebanese
Considering the prices, the food at Shefco — a charming little space in Mt Roskill complete with a rococo kind of interior — is close to extraordinary. As our judge noted this year, "150 per cent coming back." The hummus is excellent, and the falafel are too, but the lamb kebbeh are a highlight, unctuous and flavoursome, complemented by an excellent herbed yoghurt tahini sauce. Please don't leave without buying some baklava — flaky, crispy, with plenty of nuts and a faint hint of rose water. Not too sweet, but still indulgently sticky, it's emblematic of everything we love about this place.
46 Stoddard Rd
Tang Du Style
Northern Chinese
With an encyclopaedia of a menu and a price range to match, Tang Du Style can meet many levels of dining expectations, from thick, chewy noodles and lunch-sized main-plus-rice dishes to whole fish and large sharing soups and hotpots. Whatever you do, order the smoked chicken — a whole bird, smoked, chopped up and served unadorned, with a spicy vinegar to dip it in, all for only $15, or $10 if your total order is greater than $30. And you'll want it to be.
971 Dominion Rd
Tasty Noodle
Chinese
With the vinyl booths of a classic American diner and a Chinese singing competition permanently on a TV behind the counter, Tasty Noodle offers a range of Chinese cuisines: bold, spicy hand-cut noodles; clean and clear wonton soups (the $5 mini size is a perfect starter); vinergary salads; Chinese burgers; and a range of jar soups — rich, herbaceous and medicinal.
919 Dominion Rd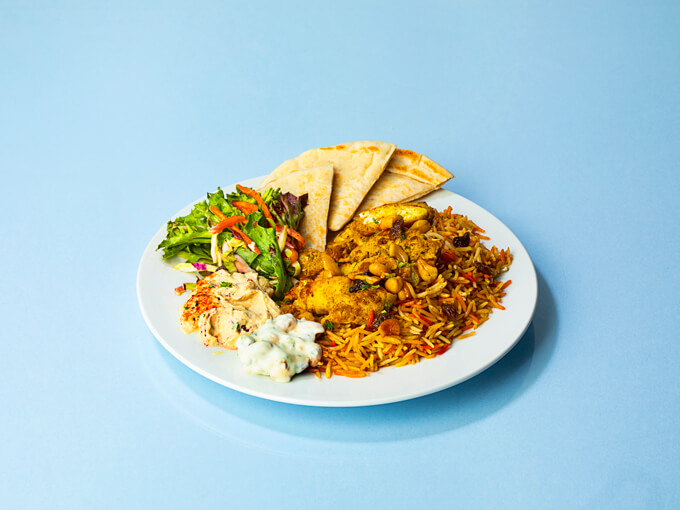 New Lynn/Blockhouse Bay
Jai Jalaram Khaman
South Indian
This family-run, south-Indian, all-vegetarian (with loads of vegan options) restaurant is serious value for money. You can get a feast for less than $20 per person, and the staff are friendly and attentive. It might not be the first place you'd look for a vegetarian burger but theirs, the 'dabeli', with peanuts and chutney, is full of pep. Also try their pav bhaji, which is like a dhal with potatoes and tomato and is served with soft masala bread buns and a side of raw onion and lemon to squeeze over the top. They don't go easy on the spice, so get a mango lassi to wash it down with.
39 Boundary Rd, Blockhouse Bay
Mr Zhou's Dumplings
Northern Chinese
A few years back, when Mr Zhou sold his legendary dumpling joint New Flavour, the city went into a kind of mourning, before happily discovering he'd actually wound up in an odd little former takeaway in New Lynn, seeking a quieter life. Fat chance: it's busier than ever on this little stretch of Great North Rd. The fit-out's a bit fancier these days, but the dumplings are the same — thin and firm yet silky, and $14 for 20. The menu is huge, with a decent number of vegetarian options throughout. Dumplings aside, don't miss the fried eggplant slices or the spring onion pancakes. Also, did we mention it's BYO?
3130 Great North Rd, New Lynn (also at 839 Mt Eden Rd, Mt Eden)
Noodle Heaven
Sichuan
Rows of sweet house-made lap cheong (Chinese cured sausages) loop from one side of the kitchen to the other, waiting to be chopped up for noodles or served cold, as is. Also house-made is their smoked pork — akin to bacon — plopped in with hand-pulled noodles in a broth made flavourful with lashings of soy and chilli from the table, and just $11 a serve. We love their cucumber salad here, too: just the right side of oily, fresh, and delivering that sought-after Sichuan chilli hit.
3114 Great North Rd, New Lynn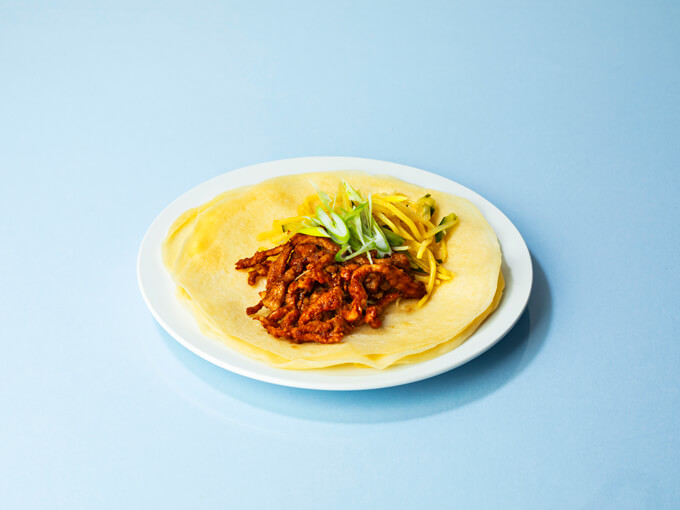 Newmarket
Baifu Dumplings
Chinese
Possibly the most unusual dumpling we've eaten this year was at Baifu — mussel, pork and chives, with a lumpy green casing. It was delicious, and had been made minutes before in the kitchen behind the dining area. We can also recommend the "tasty spicy noodle" — served cold, with fine juliennes of crunchy cucumber, pork mince and a spicy peanut sauce, it makes for an excellent lunch. Service is helpful and enthusiastic.
475 Khyber Pass Rd
Tianfu Noodles
Sichuan
Tianfu is small, bright and clean, with friendly, helpful service and some terrific Sichuan cooking. We like the chicken gizzards in spicy soup, and the dumplings in spicy sauce, but not so long ago, we were guided towards the waiter's favourite — hand-pulled noodles with pork and chives. Like a dan dan noodle, only with a handful of bright green chives to offset the red spice, it's one of the best things we've eaten this year.
477 Khyber Pass Rd
North Shore
Chu Long Ji Chinese Restaurant
Chinese
Thin, slightly translucent skin, stock-filled, hanging droopily when picked up with chopsticks; the juice on your spoon, hearty and rich. These are the markers of a great xiaolongbao, and this suburban joint has mastered it. The lesser-known and much sweeter Wuxi-style is worth a try, as is the simply named "noodle with well-stewed soup", swimming in a delicate broth with bites of spring onion. It gets busy in the weekends, so go straight to the counter when you come in to secure your place in the queue.
Unit 11, 20 Link Drive, Wairau Valley
READ MORE: Where to get Xiaolongbao in Auckland
Dumpling Ace
Shaanxi
You'll find Dumpling Ace, a large, airy space with wooden tables, down a pedestrian plaza in Northcote's town centre. The dumplings here are very good — handmade and lumpy, and on the large side — but it's possible other dishes are even better. We're big fans of the hand-shaved noodles with pork, chilli and hot pepper, along with the lamb skewers, juicily laden with cumin, fennel and chilli. Though we're currently obsessed with the fried eggplant: great chunks of eggplant, battered and fried and dusted with salt and chilli. Genius. The staff here are terrific — friendly and helpful, and it's especially good for young families.
39 Pearn Pl, Northcote
Mamak
Malaysian
The menu reads like a bible of Malaysian street-food favourites, from nasi goreng to wat dan hor to Hainanese chicken rice, but it's the laksa section where things get really interesting. Assam and Sarawak numbers feature, both with their own distinct regional flavour: Assam is fishy and spicy-sour, while Sarawak is coconut-laden and smacking with belacan (shrimp paste). A vegan option is available, too. Service is friendly and fast, leaving plenty of time to tear strips off a sweet roti tisu for dessert.
6 Huron St, Takapuna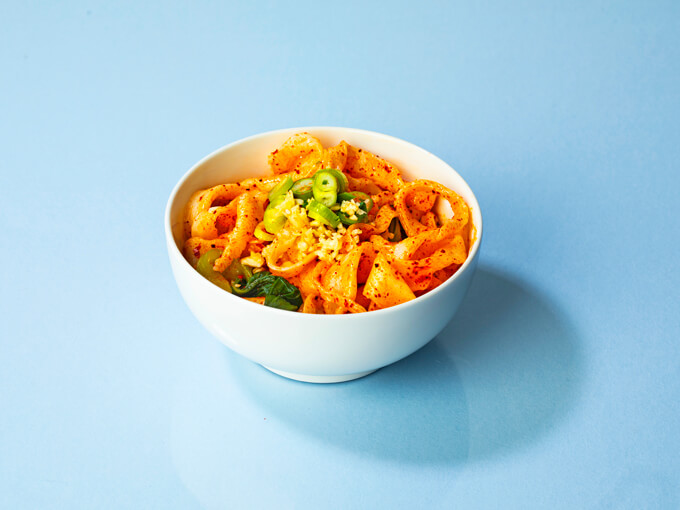 Ramen Takara
Ramen
With its raw-wood and concrete surfaces, dim lighting, neon signage and drink list complete with cocktails and sake, it's easy to mistake Ramen Takara for a much more expensive eatery. That feel extends to their dishes. The presentation is considered and beautiful, and the meals are consistently flavourful and nourishing. Yet none of their ramen bowls are over $17 — and the best one in the house (the tonkotsu ramen) is only $14. Their karaage chicken is also damn good if you aren't in the mood for ramen.
4 Anzac Rd, Browns Bay (also at 272 Ponsonby Rd, Ponsonby)
Otahuhu
Try It Out
Vietnamese
This stalwart family-run restaurant is a haven of Vietnamese food 364 days of the year (closed one day during Chinese New Year), where patrons happily slurp up pho and crunch into banh mi. We go for the pho dac biet (special beef rice noodle soup) with tendon, tripe and a single egg yolk breaking up in the complex broth. While you're waiting, snack on banh tieu (hollow doughnuts) and dau chao quay (deep-fried bread sticks) — you can help yourself to them at the front counter.
79 Atkinson Ave (also at 20 Torrens Rd, Burswood)
Panmure
Yunnan Kitchen
Yunnan
Yunnan food comes from the southwest of China — it's close to Sichuan in its liberal use of chilli and pepper, but different in the way that it uses flowers and rice noodles, among other things. Everything we've eaten at Yunnan Kitchen has been fantastic, finding that elusive place between heat and flavour. Recently we ate the lamb rice noodle soup, with perfect springy noodles and a tasty broth, and a mapo tofu, with just enough heat in it that the tofu still shone through.
108 Queens Rd
Ponsonby
Burger Burger
Burgers
The core menu may not have changed much, but why mess with a good thing? We're as enamoured as ever with the original beef and cheese and chicken — juicy patties sandwiched by soft brioche buns — and those truffle-oiled shoestring fries and charred broccoli. Ever-changing weekly specials introduce injections of invention into its line-up, keeping inevitable repeat visits fresh. The casual, bustling vibe ensures a good time for first dates (just be wary of oozing sauces), and the Takapuna and Newmarket locations are great for group get-togethers.
4 Brown St, Ponsonby (also at 3B York St, Newmarket and 40 Hurstmere Rd, Takapuna)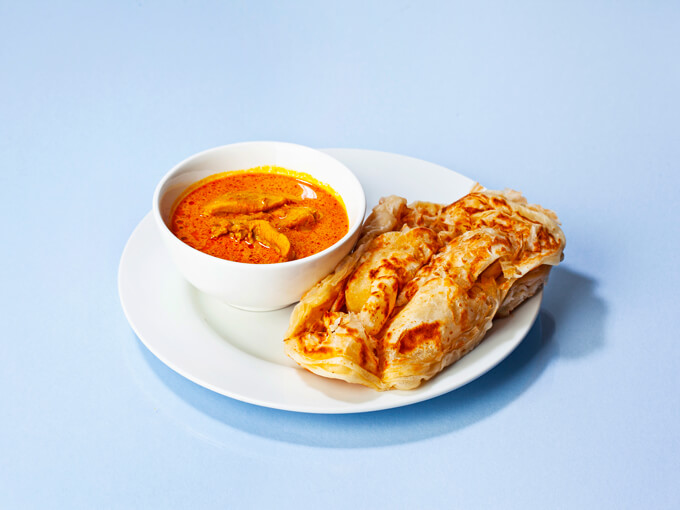 Remuera
IPoh Malaysian Cuisine
Malaysian
Newly opened Ipoh shot straight to the Cheap Eats Top 10 with its silky-smooth Hainanese chicken and fried otak-otak (a Nyonya fish custard, usually steamed). Owner Daphne Toe takes great pride in her Ipoh origins — her family ran their own restaurant there — and most of the recipes here are recreated straight from her mum's cookbook. They do the classics just right: light-green nasi lemak rice leans into a subtle flavour of pandan; the beef rendang is excellent; and the char kway teow is enhanced by crisp bites of pork lard. Pair your meal with a sweet teh tarik drink imported from Ipoh.
598 Remuera Rd
Sandringham
Mumbai Chaat
Mumbai
The bright yellow interior, the hand-scrawled specials of the day, the generally cheerful bare-bones feel of the place, the sublime, generously portioned Mumbai-style street food: is there anything not to like about Mumbai Chaat? The masala dosa is a thing of perfection, with a crunchy pancake protecting a tender, lightly spiced potato interior. The thalis, though, are the best value — a selection of vegetarian curries with roti, pickles, dhal and rice. That the staff are as welcoming and helpful as they are is all the more unexpected in this little gem.
1 Kitchener Rd
Paradise
Mughlai
Arguably the king of the Sandringham shops, Paradise has three big shops all within a stone's throw of one another. Here, you can dine in, but there are takeaway and buffet (!) options nearby if the mood takes you. Three stores in one suburb may seem like overkill but trust us, it's not when the food is as good as it is at Paradise. The malai fish curry is a particular favourite — creamy, light and fragrant gravy with chunks of perfectly tender fish. Remember to save room for a tangy mango lassi.
591 Sandringham Rd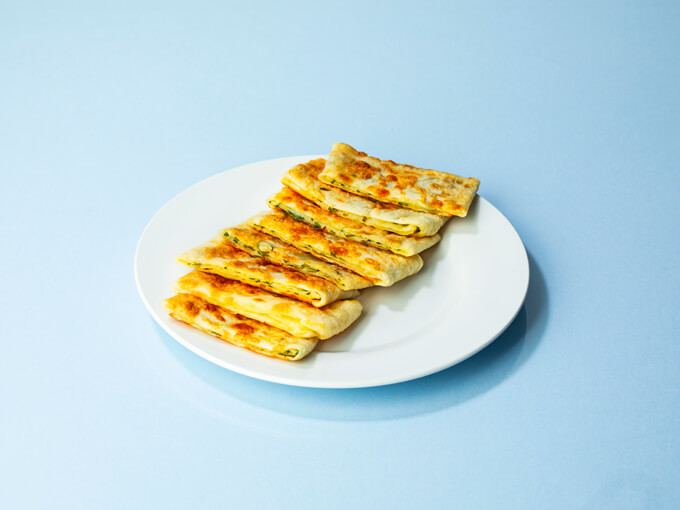 Tianze Dumpling House
Northern Chinese
It's tempting to head straight for the dumplings here — it's in the name, after all — and we would be hard-pressed to dissuade you: they are pleated, lumpy parcels that ooze juice as soon as your teeth sink in. However, you'll be richly rewarded for straying towards the braised pork in brown sauce with steamed buns, sizzling eggplant or mapo tofu. And if you're in the mood for dumplings, steamed prawn, egg and chives are a favourite.
695 Sandringham Rd
READ MORE: The best food trucks in Auckland
READ MORE: Metro's Cheap Eats Supreme Winner
HONOURABLE MENTIONS 
We spent a lot of time talking about price this year: it's been $40 between two for what seems like a decade or so. Is it time to increase that — to, oh, I don't know, $25? In the end, we decided to stick to $40 for two, and for dinner — though we don't assume the cost of booze. It's a useful metric, since a lot of places seem to be able to do a lunch special for $20 or so, but dinner creeps up in price (funny how that happens).
Anyway, it's cheap, right?
That means there are a few deserving places that we haven't been able to shoehorn on to the list this year. Not because they're not good enough — not at all! — but because they just scrape over the $40-for-two mark.
So please don't think we think anything less of Tanuki's Cave or Ken Yakitori (still the two best izakaya in Auckland, we reckon), or Olas Arepas in Ponsonby Central, where we reckon you'll probably need more than the one arepa, fabulous as they are. And don't think we don't want to send you to any of the Satyas, or the Satya Chai Lounge – they're brilliant, we take international guests there often — but they're over the price bracket.
There's The Maori Kitchen too, down on Queens Wharf, started by hangi legend Rewi Spraggon and The Tasting Shed's Ganesh Raj, where they lay a hangi every day and turn it into a hangi pie for $7 or the hangi tuturu (the works) for $17. You should go, but you can't go for dinner.
This piece originally appeared in the September-October 2019 issue of Metro magazine. The photo styling is by our talented art director Jessica Allen.