Dec 20, 2019 What's On
Metro rounds up the essential destinations and experiences for your next visit to the capital. Whether you're there for only the day or a longer break, these are the things you won't regret doing. You're welcome.
You can find our Best of Auckland top 100 list here.
RETAIL
Beauty store: David Jones and Mecca Cosmetica (tied)
David Jones and Mecca Cosmetica, facing off across the road from each other, have really shaken things up on Lambton Quay for those wanting some rejuvenation for their face.
Lambton Quay
Bookstore: Unity Books
It's the O.G. (Original Gangster-shop?). Unrivalled since the passing of Parsons as the absolute king of printed matter in Wellington.
57 Willis St, Te Aro
Bookstore (secondhand): Pegasus Books
Like all great secondhand book stores, it's cramped and mysterious. You feel like Harry Potter probably comes here for some light summer reading, and his instruction manuals in the dark arts.
204 Left Bank, Te Aro
Clothes store (local): Kowtow
Feels like being in a NYC Soho high-fashion flagship fitout, except it has great service.
29 College St, Te Aro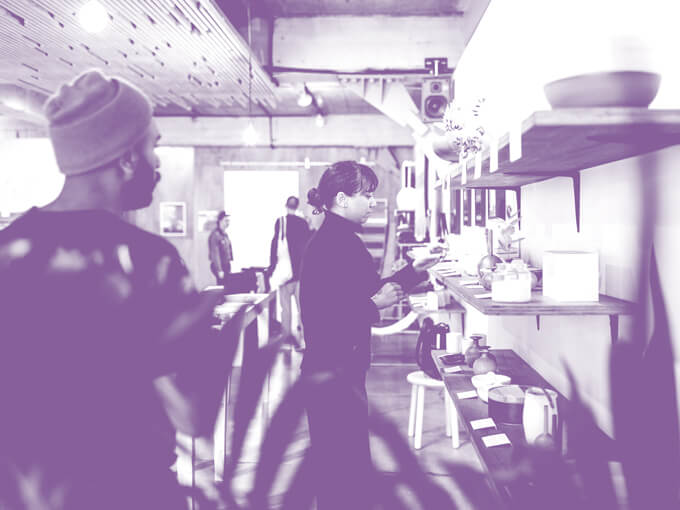 Design store: Precinct 35
Basically all the most beautiful, classiest things in the world in one shop. Dream of a life curated by Precinct 35.
35 Ghuznee St, Te Aro
Florist: Next Stop Earth
A classy favourite with the hippy-hipster mums of Newtown.
76 Constable St, Newtown
Jewellery store: Toi Store, Pataka Art + Museum
Amazing jewellery and craft from great New Zealand artists. Its connections to the local art school mean you can get the next generation of wonderful local jewellery while it's still affordable.
17 Parumoana St, Porirua
Markets: Harbourside Market
A Wellington Sunday-morning ritual. Get a Crocky's Cold Brew (the best nitro coffee in New Zealand, hands down) and explore the abundance of stalls selling food and produce.
Corner Cable St and Barnett St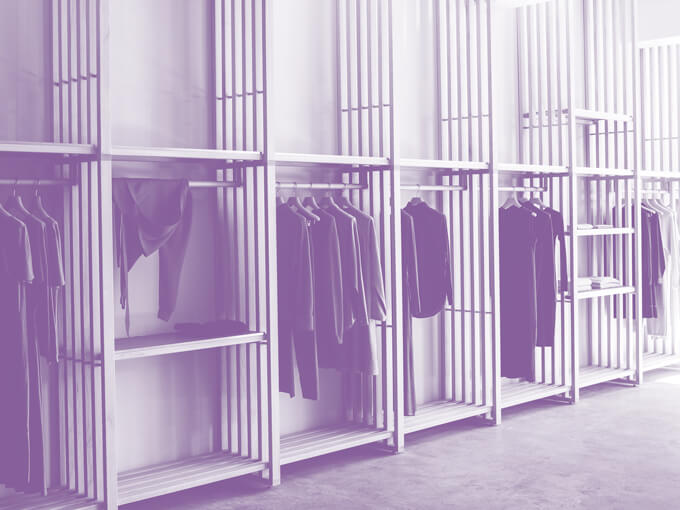 SERVICES
Barber: Cuba Barbers
There are plenty of oily-Canadian-bacon-taco-hunter-beard spots in the 04, but Cuba Barbers are classic. Lance and Michael have been cutting dude-hair since before flat whites were even invented.
Cuba St and Courtenay Pl locations
Eyebrows: Pari Beauty
Is Newtown getting swanky? The eyebrows are, anyway.
98 Riddiford St, Newtown
Facial: Margaret Hema
Hema products are world-renowned, and getting a facial from the legendary woman famous for making Liv Tyler glow like an angel of light is now something you can actually just book in and do.
49 Courtenay Pl, Te Aro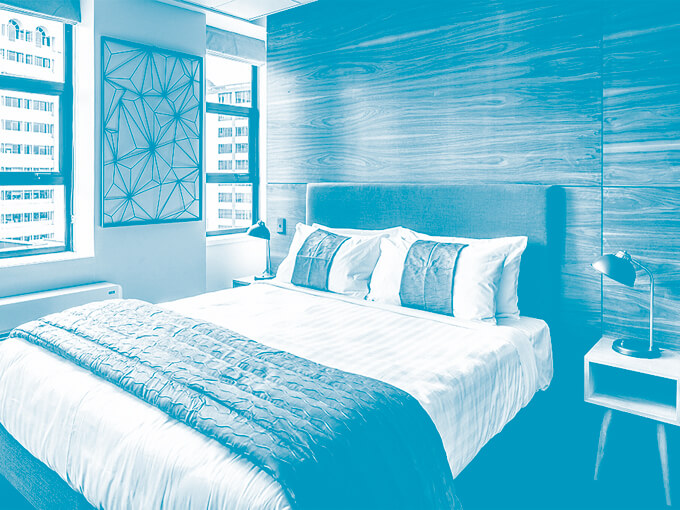 Hairdresser: Scout Hair
This was a close competition with the legendary Willis York, but Scout nabs the title for its award-winning focus on sustainability.
26 Egmont St, Te Aro
Hotel (for business): Park Hotel
Park brings the best of Wellington to every guest, from a gallery of artworks to local food products at your fingertips.
101 The Terrace
Hotel (for pleasure): QT Museum Wellington
The best hotel/art museum in New Zealand (and, with Hippopotamus, maybe the best hotel restaurant, too).
90 Cable St, Te Aro
Massage: Bodyhaven Spa
You need their pokey fingers on your sore and tired bod.
2/2 Tory St, Te Aro
Spa: Spring Spa
Open-plan yet serene, this is a day spa with a social edge.
108 Tory St, Te Aro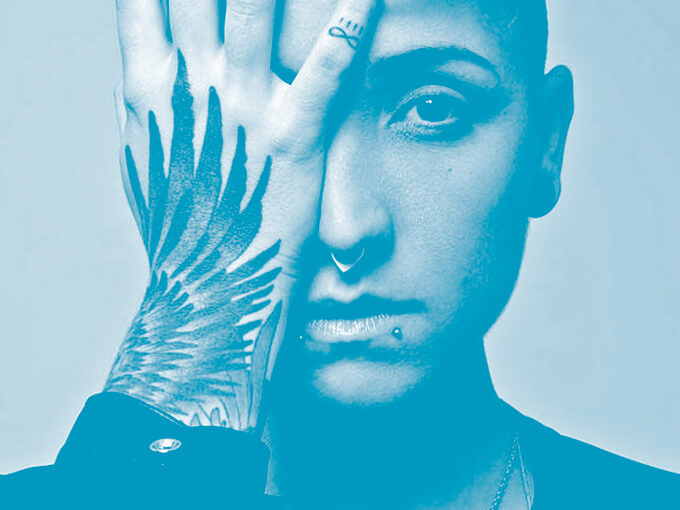 Tattooist: Union Tattoo
Union Tattoo is just classy AF.
311 Willis St, Te Aro
Yoga: Pause Yoga Studio
It's in Days Bay, where Katherine Mansfield used to frolic in the waves, and has the nicest yoga room we've ever seen.
28 Moana Rd, Days Bay
Record store: Slow Boat Records
Power of the Boat. Where else will you spot Ma'a Nonu and Johnny Marr record-shopping at the same time? (True story.)
183 Cuba St, Te Aro
Tote bag: Marta Buda/Best Wishes Studio
Trade in that free promo tote for an exquisite, handwoven Marta Buda bag — and for instant fashion cred at the highest level.
studiobestwishes.com

READ MORE: The top totes of Wellington, and what they say about you
Vintage clothing: Ziggurat
Always great service, and if you don't find what you need, you can always skip a few doors down to Hunters & Collectors for a more dangerous look.
144 Cuba St, Te Aro
Vintage furniture: Add+Vintage
For that almost affordable, 'Don Draper's desk' fix.
31 Marion St, Te Aro
PLACES
City beach: Oriental Bay
As far as beaches in the city go, they don't get much better than this. Anywhere.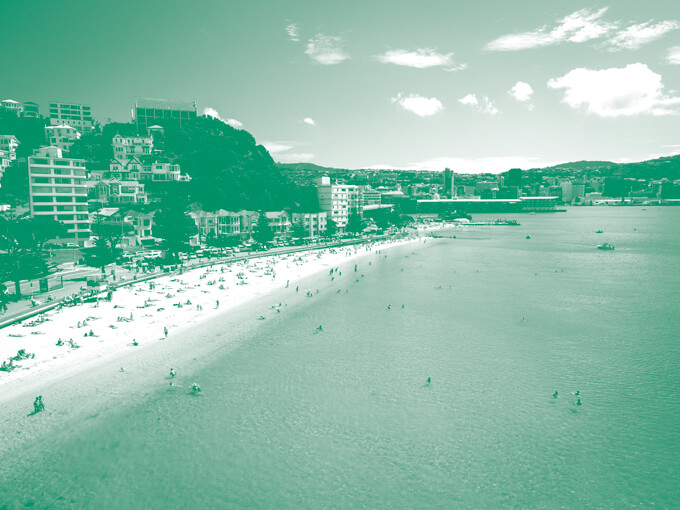 Lookout: Mt Victoria
A 360-degree panorama of cafes and Victorian villas.
Mountain to climb: Mt Kaukau
Sure, Mt Victoria is nice and you can drive there, but what about the gut-busting trek up Mt Kaukau? Great views, more smug satisfaction.
Nature walk: Point Dorset
Wellington's south coast is dotted with Maori pa sites and WWII gun emplacements. The trek from Seatoun to Breaker Bay takes you through centuries of history and offers stunning views of the treacherous entrance to Wellington Harbour.
Quiet night away: Featherston
Though at the less-chic end of the Wairarapa villages, Featherston happens to have a boutique hotel with a steampunk edge, a great farmers' market on Saturday mornings and a bakery with free filter coffee and incredible sourdough.
Street: Ghuznee St
Sorry, Cuba, you've been usurped by your much cooler little sister.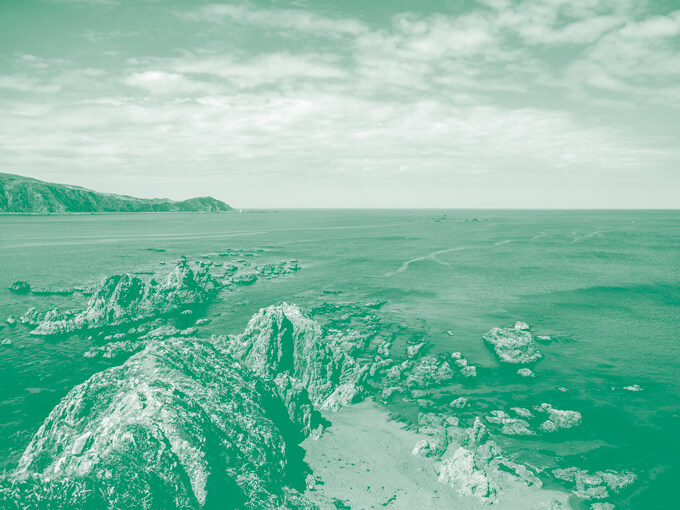 Surf beach: Lyall Bay
If you're not walking a dog or carrying a board, then stay away from the east end of Lyall Bay. It's not for you, grommet!
Swimming beach: Scorching Bay When it's hot enough, this is basically End of the Golden Weather territory.
Apartment building: Wynyard Central Sets the tone of one version of Auckland's future.
Wynyard Quarter
CULTURE
Cinema: Embassy Theatre
This wonderfully decadent theatre needs no introduction. The home of New Zealand cinema.
10 Kent Tce, Mt Victoria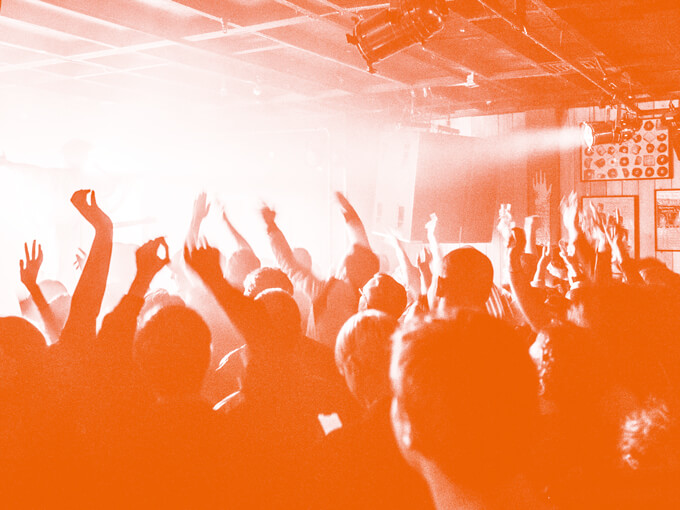 Dealer gallery: Mossman
We miss having Hopkinson Mossman in Auckland.
Level 2/22 Garrett St, Te Aro
Music venue (large): The Opera House
With the Town Hall out of operation for earthquake strengthening, this has become the go-to gig venue, and guess what? Sitting down for gigs rules.
113/111 Manners St, Te Aro
Music venue (small): San Fran
If you haven't been to San Fran to zone out to psych rock or bliss out to local reggae, then have you really been to Wellington?
171 Cuba St, Te Aro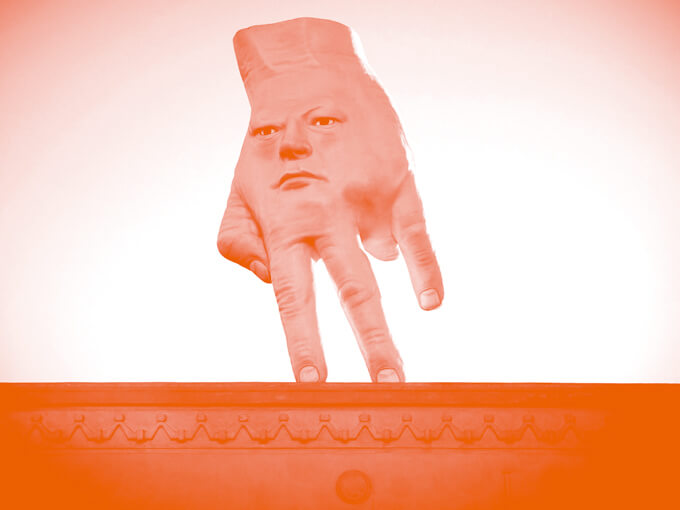 Public artwork: Quasi
Ronnie van Hout's Quasi is gonna freak you out, and Wellingtonians like it that way.
Rooftop of City Gallery, Te Ngakau Civic Square, Te Aro
Public gallery/museum: The Dowse Art Museum
The Dowse is perfect in a low-key, 70s-buzz-meets-innovative-and-well-curated-contemporary-art kinda way. The Hutt Valley is cool now.
45 Laings Rd, Lower Hutt
Theatre: BATS Theatre
The avant-garde crown on the regal beast that is Wellington Theatre. Catch deranged masterpieces from the likes of Barbarian Productions in the multi-space venue, which was bought and redeveloped by Sir Peter J and Dame Fran W after it nearly closed down in 2011.
1 Kent Tce, Mt Victoria
FOOD & DRINK
All-day restaurant: Highwater Eatery
We can't stop sending people there.
54 Cuba St, Te Aro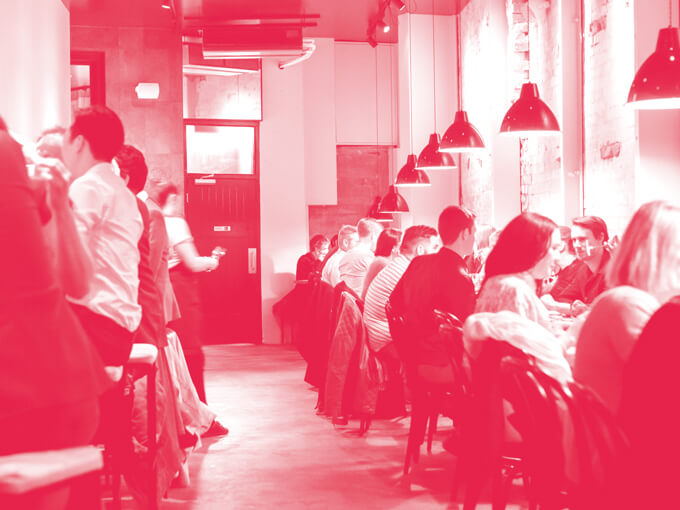 Bakery: Le Moulin Bakery
Wellington Sourdough, Leeds Street Bakery and Baker Gramercy all make incredible snobby-good bread, but if you want a real Wellington baked experience, it's a canelé and some pizza bread from Moulin, 100%.
5/248 Willis St, Te Aro
Bar to drink outdoors: Golding's Free Dive
When the sun's out, you can have an average beer while gazing at the stunning harbour, or a fantastic beer in the charming laneway that is Leeds St. Waterfront shmorterfront.
14 Leeds St, Te Aro

Brewery: Garage Project
The all-conquering, G.O.A.T. masters of beer. The brewery is still mostly housed in the old service station on Aro St, and it's basically the Mecca of New Zealand craft beer.
68/70 Aro St, Aro Valley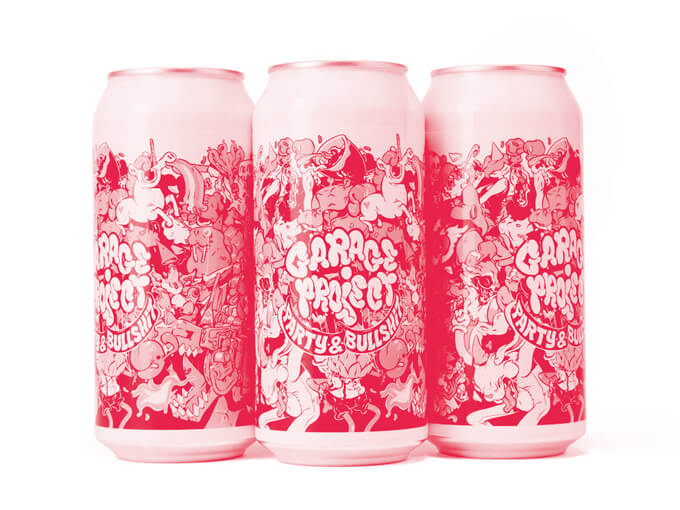 Burger: Dirty Burger
Don't be put off by the awful name. These burgers are legit.
237 Jackson St, Petone
Butcher: Island Bay Butchery
The best sausage in New Zealand? It's definitely up there.
127 The Parade, Island Bay
BYO: Ram's Restaurant
Just a few doors down from Everyday Wine and serving the best Sichuan dumplings in town. BYO doesn't get any easier or better than this.
171 Cuba St, Te Aro
Cafe: Prefab
This place is an unstoppable machine of consistency and the food is perfectly pan-generational. You can take anyone there.
14 Jessie St, Te Aro
Casual restaurant: Mr Go's
We think about this fried rice every darned week.
59 Taranaki St, Te Aro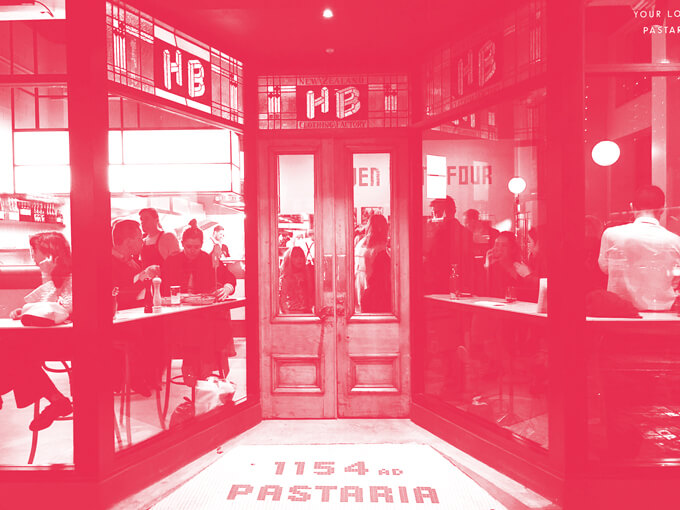 Cheap eat: 1154 Pastaria
The delicious pasta here is confusingly cheap, the wine is bafflingly good. Feels like a fancy restaurant with foodcourt prices!
132 Cuba St, Te Aro
Cocktail: Corpse Reviver at Night Flower
It does what it says it's going to do.
Level 1, 55 Ghuznee St, Te Aro
Craft-beer store: New World Thorndon
Don't be fooled by the fact this is a supermarket; the beer selection is enormous, perhaps due to its proximity to Parliament. Rare Belgian lambic with your toilet paper, Prime Minister? Don't mind if I do.
150 Molesworth St, Thorndon
Date-night bar: Puffin
The Sade to Ascot's Cyndi Lauper. You enter the bar through a long corridor and it's like a warm, moody, all-enveloping hug. You may never leave.
60 Ghuznee St, Te Aro
Dessert spot: Noble Rot Wine Bar
The desserts are delicious, the dessert-wine list is wild.
6 Swan Ln, Te Aro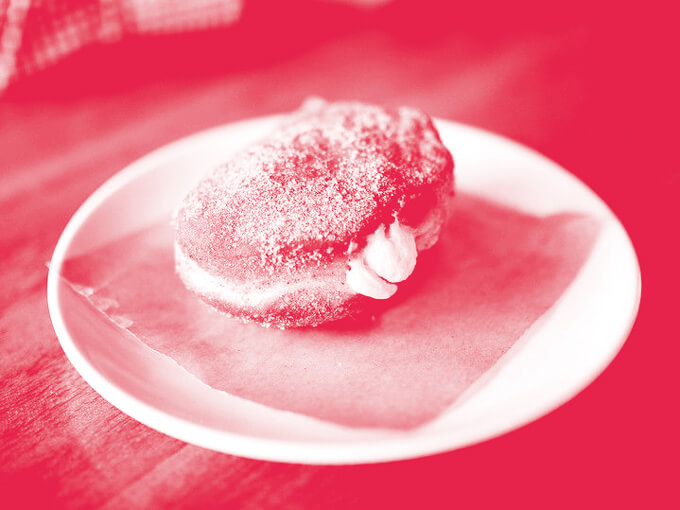 Doughnut: Customs by Coffee Supreme
The best place to find Little Dough Co doughnuts (Friday to Sunday, if you get there early enough).
39 Ghuznee St, Te Aro
Eggs: Chilli Eggs at Husk
Scrambled eggs with a decent chilli kick, served on polenta toast and topped with mung beans, coriander, shallots and a bit more chilli for good measure.
62 Ghuznee St, Te Aro
Fish'n'chips: Wellington Trawling Co.
Not too snobby, but just snobby enough — this is a great spot. But, really, no one can agree on the best fish'n'chips anywhere. Maybe it's the fish burger from Rainbow in Newtown, maybe it's Wadestown Seafoods, maybe it's the posh one in Mt Vic. The main thing is get your food and go eat it by the sea.
220 Cuba St, Te Aro
Food truck: The Greek Food Truck
It must drive Christchurchians crazy that Wellington has but one souvlaki spot and it just happens to be THE BEST.
Check Facebook for daily location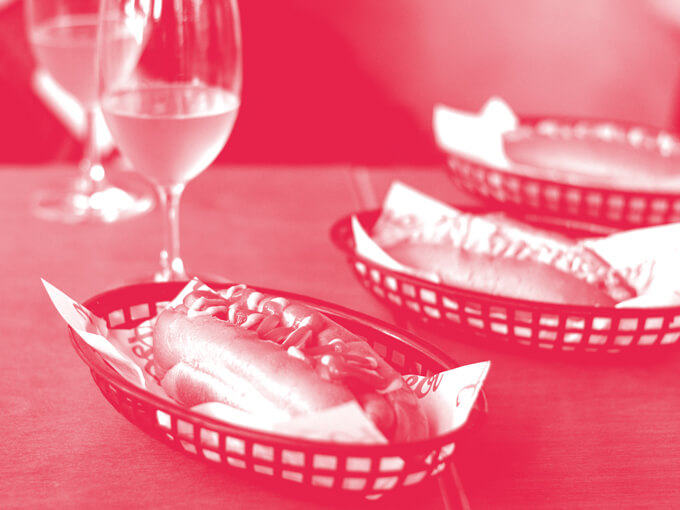 Fried chicken: Lucky
The best fried chicken comes in a bun with pickles and spicy mayo served from an old toilet on Courtenay Pl.
Cnr Courtenay Pl and Taranaki St, Te Aro
Fries: Maranui Cafe
They taste like McDonald's fries but are served in some kind of beach paradise. What more could you want?
7A Lyall Parade, Lyall Bay
Grocery store: Moore Wilson's
Wellingtonians are so obsessed with Moore Wilsons it's low-key creepy, but it's understandable once you visit. We're creepy-obsessed now, too!
Cnr Tory St and College St, Te Aro
Ice cream: Zany Zeus [RIP?!– Ed]
They don't sell their ice cream anywhere but at the factory shop. Don't @ us but we think it's even better than Duck Island.
149 Randwick Rd, Moera
Neighbourhood restaurant: Salty Pidgin
We wish this contemporary, inventive bistro (with a wine list to match) was a little closer to home. Our home, that is.
5 Todman St, Brooklyn
Noodles: A Taste Of Home
Visitors to Wellington quite often decide against this noodle spot, as it's always so busy. They're missing out. 128A Vivian St, Te Aro
Party bar: Ascot
Super-relaxed natural wine bar with no menu, just a generous offering of taste-tests, well-priced natural wines and hotdogs.
2/55 Ghuznee St, Te Aro
Pizza: Pizza Pomodoro
For Napoli-style pies, this is the spot. Make like a local and order one in Golding's Free Dive bar next door to soak up all that Wellington craft beer.
13 Leeds St, Te Aro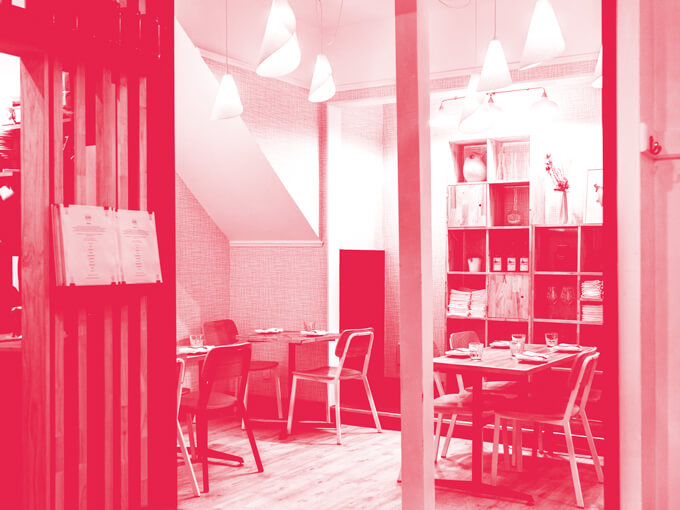 Plant-based restaurant: Hillside Kitchen & Cellar
The best fine-dining vegetarian food in the country.
241 Tinakori Rd, Thorndon
Pub: Parrotdog
Parrotdog have built an old-school pub in their brewery and it's perfect. The kids' menu is thoughtful enough to make parents of fussy children tearful. Details, babe, they think about the details here. And the beer is A++. 60/66 Kingsford Smith St, Lyall Bay
Sandwich: Kimchi reuben at Scheckter's Deli
Formerly known only to chefs and switched-on foodies, this South African/Jewish deli is now a straight-up sandwich destination par excellence. And the kimchi reuben is epic.
38 Fitzherbert St, Petone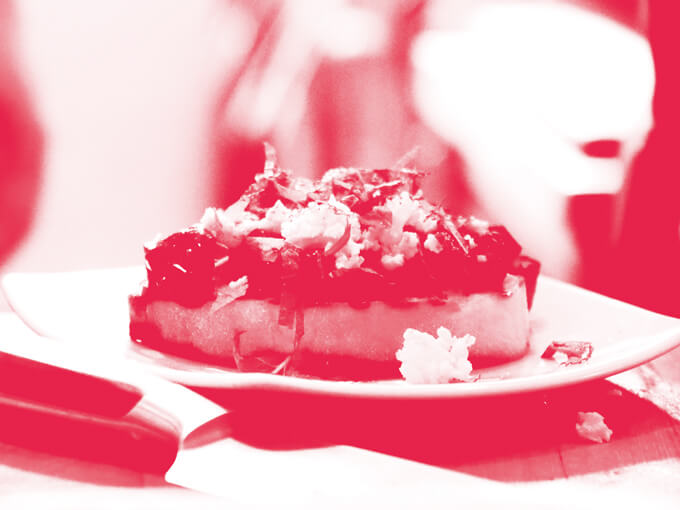 Smart restaurant: WBC
Fine dining meets the flavours of South-east Asia matched with great cocktails. Future classic.
Level 1, 107 Victoria St, Te Aro
Specialty coffee: Pour & Twist
Almost any kind of coffee you can imagine — except espresso.
13 Garrett St, Te Aro
Steak: The Larder
In the heart of 'Wellywood', The Larder's $22 sirloin fuels the film industry.
133 Darlington Rd, Miramar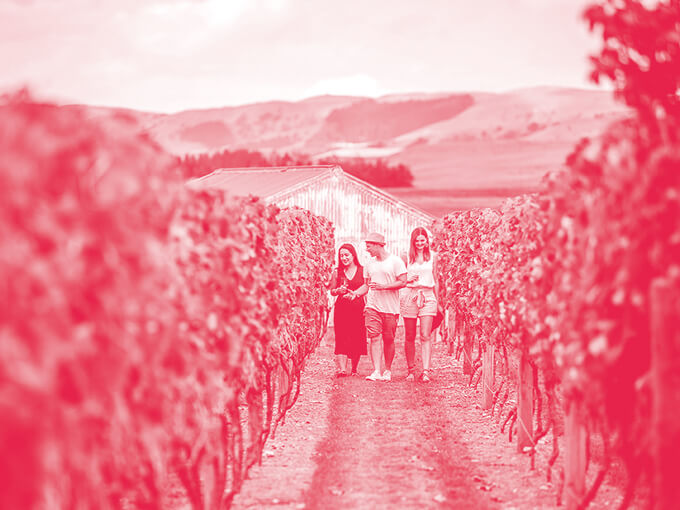 Winery: Cambridge Road Vineyard
Wellington has a few great urban wineries, but head over the hill if you want to taste the cutting edge of Wairarapa.
32 Cambridge Rd, Martinborough
Wine store: Everyday Wine
Really good, affordable natural wine on tap, plus some of the best and most interesting wines from around the world. There's nowhere else like it.
177 Cuba St, Te Aro
This piece originally appeared in the November-December 2019 issue of Metro magazine, with the headline 'Best of Wellington'.
This story was created in partnership with WellingtonNZ.