Oct 3, 2019 Cafes
It isn't a big space or a long menu but what Ace lacks in size they make up for in style – not to mention a well-chosen location.
Surrounded by Barilla Dumpling, Spicy House , Shaolin Kung Fu Noodle, and many, many others, Ace cafe has opened in an area known as the foodie destination of an already foodie-famous road.
How the cafe came to be here, and how it came to be named "Ace" goes hand in hand with the story of its ownership. When Tony Downing, of Cross Street Market fame, was looking for a storage space on Karangahape Road, he called a landlord pal of his to ask if he had any available. He didn't, but he had a hole in the wall on Dominion Road. Downing hadn't been looking for that, but he had wanted to name a vintage store "Ace" for a while. The name worked just as well for a cafe, and it was a cafe that the space called for. And so the tiny Ace cafe (not to be confused for Mt Eden's Ace Kitchen) was born.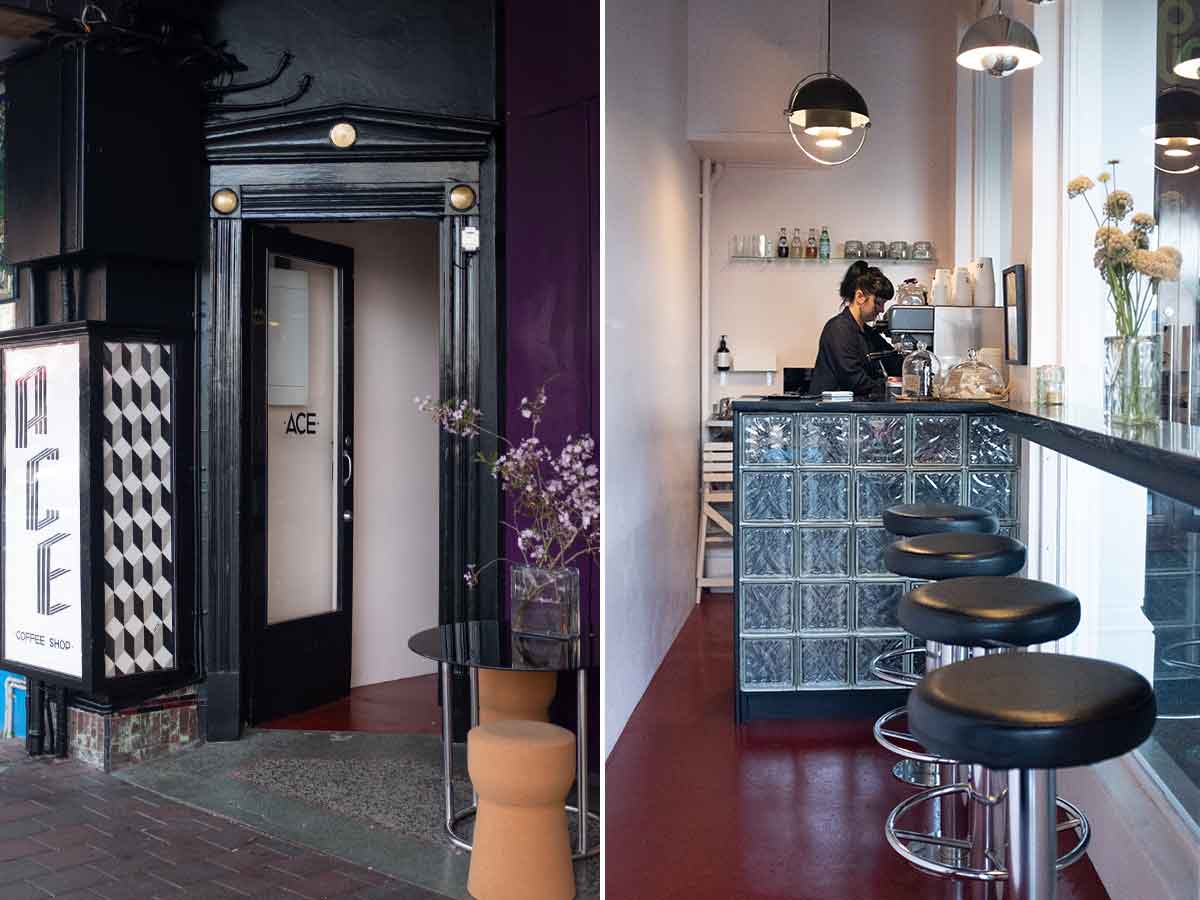 The spot is tiny. It's a little alleyway of a cafe in the entrance to the recently-saved-from-extinction Capitol cinema which for years was unoccupied and unused.
The space's glass walls mean Ace, while no more than 10-15 square metres, feels spacious and uncluttered. White walls and minimal decor helps, but there sure is a lot of glass: glass walls, glass block counter with a smooth marble top and high ceilings. Add to that the original character of the heritage space, some mid-century modern Danish-designed pendant lights and black leather bar stools, and you've got a funky wee cafe. Barista and manager Ash Duncan (a freelance designer who designed the logos and signage), calls the aesthetic "Milanese espresso bar meets tiny Tokyo ramen bar, circa 1980."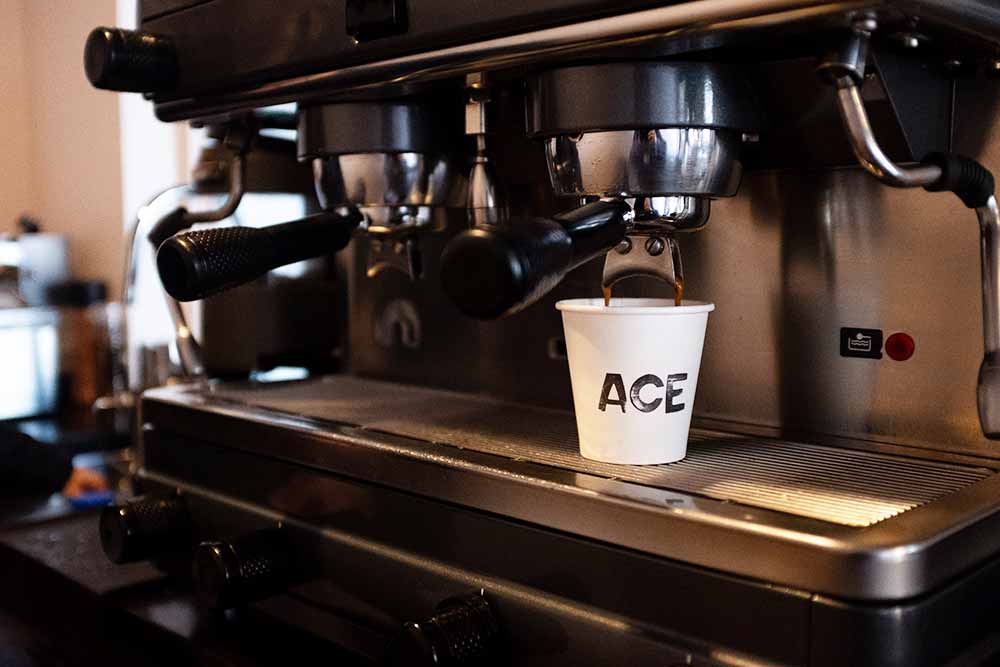 Not that you should expect to find ramen here and the espresso is local brand Miller's rather than anything actually Milanese. The food selection follows Ace's theme of small but perfectly formed. There's a little selection of counter-top treats (baked offsite by the Ace team). It's all small bites now (brownies and biscuits and the like) but they plan to get more elaborate as they go.
There's also a choice of three toasties that mean business: a breakfast option (fried egg, hash brown and swiss cheese), pepperoni and a classic cheese and onion combo. All the fillings have been carefully thought through, and each is saucier than the last. Duncan reveals they went as far as holding toastie taste test evenings to perfect the products. Sounds like tough work.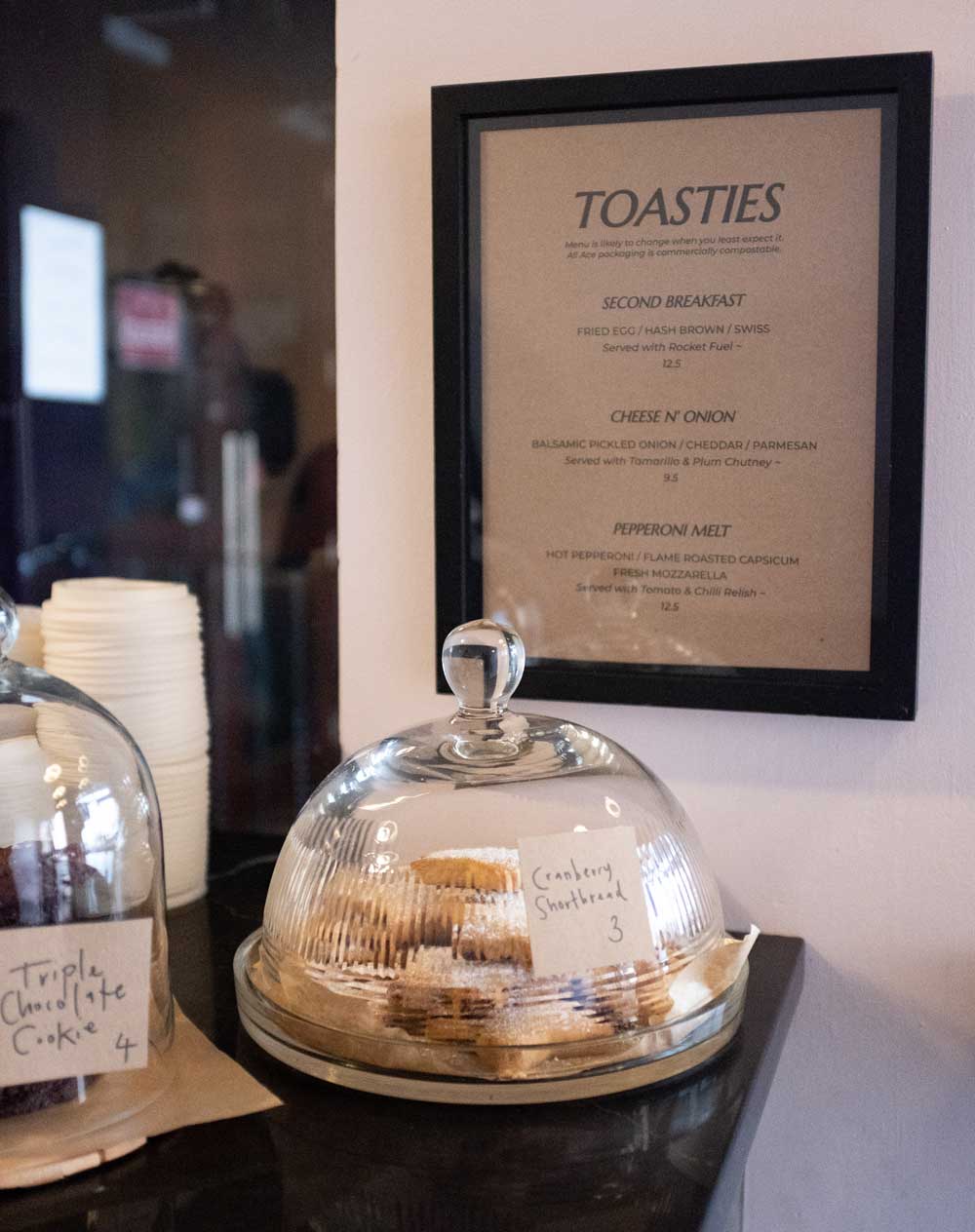 While we were visiting, a patron (they've been open under a week and already have regulars) informs me that when she was a little girl, the space was a lolly shop providing the cinema-going children with a place to spend their pocket money. Before that (and also after that), it was an entrance and exit to the downstairs theatre – a space that is now occupied by Clip 'N Climb. And in the same way the children of yesteryear would have been overjoyed to see a sweet shop beside the cinema, we're sure there will be more than a few parents rejoicing at the thought of a cafe being opened so near to this children's party hotspot, not to mention local office workers practically dropping their dumplings in a rush to embrace their new local.
Follow Metro on Twitter, Facebook, Instagram and sign up to our weekly email