Cassia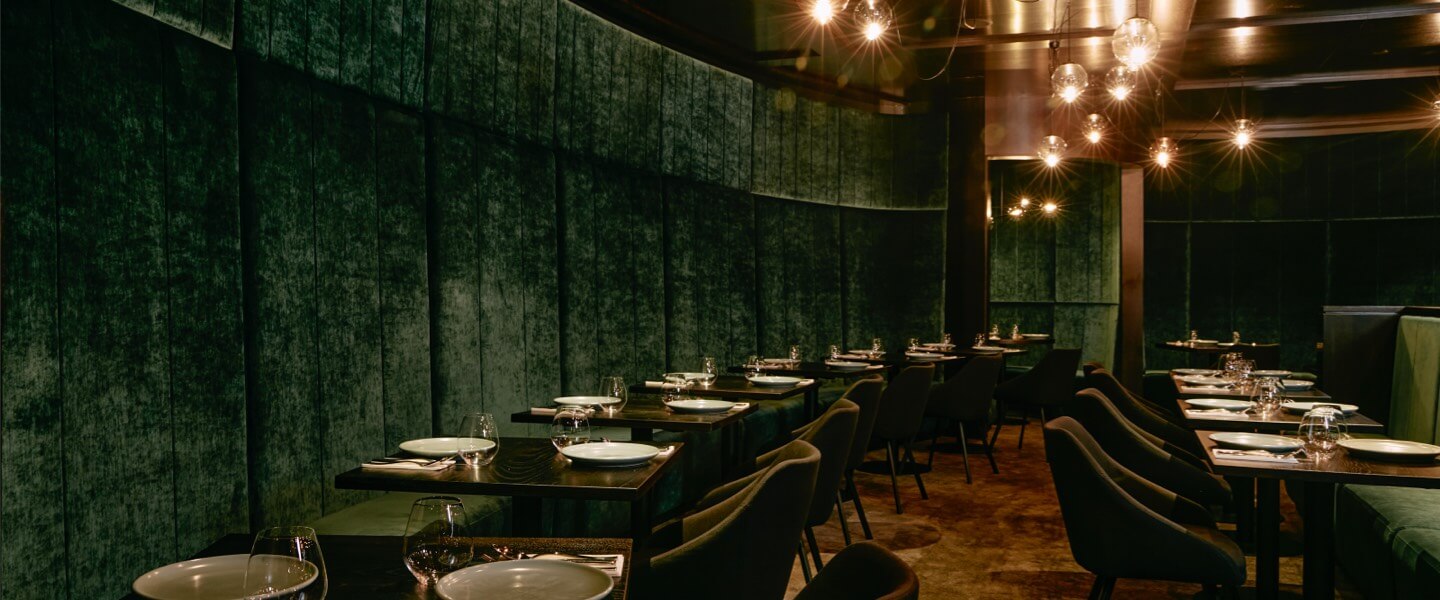 Cassia
$$
Chef: Sid Sahrawat (executive chef), Vinayak Shah (head chef)
90 Federal St, Central city
Closes 12:00am

Mon

5pm-9.30pm

Tue

5pm-9.30pm

Wed

5pm-9.30pm

Thu

5pm-9.30pm

Fri

12pm-2.30pm, 5pm-9.30pm

Sat

12pm-2.30pm, 5pm-9.30pm

Sun

12pm-2.30pm, 5pm-9.30pm
09 379 9702
cassiarestaurant.co.nz
Metro Favourites
Roasted carrot with vindaloo cream and macadamia and coconut, Goan lamb chops with spice and creme fraiche
Awards
Finalist — Restaurateur of the Year: Sid and Chand Sahrawat
Metro Favourites
Roasted carrot with vindaloo cream and macadamia and coconut, Goan lamb chops with spice and creme fraiche
Awards
Finalist — Restaurateur of the Year: Sid and Chand Sahrawat
$$
Chef: Sid Sahrawat (executive chef), Vinayak Shah (head chef)
Bold modern Indian food in the inner city.
Ensconced away in an underground bunker on Fort St, Cassia is moody, noisy and nearly always full. Under an array of dangling light bulbs, diners dig into considered food with a clear point-of-view. It's best, then, to leave the decision-making up to the team via the Cassia Journey menu, where signature dishes arrive at the table and all you have to do is sit back, relax and enjoy (though do make sure to ask if they will be including the roasted carrot, which, with vindaloo cream, macadamia and coconut, is possibly the best carrot dish in any restaurant in Auckland).
Cassia is the most accessible of Sid and Chand Sahrawat's restaurants and when it opened in 2014, it was one of the only, if not the only, restaurant in Auckland to serve modern Indian cuisine. Although the options are now more plentiful, what Cassia did to alter the culinary landscape can't be underestimated. Spices and flavours are never dumbed down (in most cases it's the opposite); curries are complex and layered; dishes are original, with familiar notes twisted into something inventive.
It's also, happily, just great fun to dine there. With everything ideal for plonking in the middle of a big group among bowls of rice and stacks of naan, it's a wonderful place for a birthday or special occasion, with a private room to boot.
Near Cassia
Filters
Metro Top 50

Restaurant

Bar

Cafe

Eats under $25
Avondale

2

Balmoral

2

Blockhouse Bay

1

Britomart

5

Burswood

1

Central city

47

Devonport

2

Eastern Beach

1

Eden Terrace

9

Ellerslie

1

Epsom

1

Freemans Bay

1

Glen Eden

2

Grafton

1

Greenlane

1

Grey Lynn

9

Henderson

4

Herne Bay

2

Highland Park

1

Hillcrest

1

Hobsonville

1

Howick

1

Karangahape Rd Precinct

23

Kingsland

3

Manuwera

1

Morningside

3

Mt Albert

5

Mt Eden

22

Mt Roskill

6

New Lynn

2

New Windsor

1

Newmarket

8

North Shore

8

Northcote

2

Northcote Point

1

Onehunga

4

Ōrākei

2

Ōtara

1

Ōtāhuhu

2

Panmure

3

Parnell

6

Penrose

1

Ponsonby

17

Pt Chevalier

1

Remuera

1

Riverhead

1

Rosedale

1

Sandringham

5

Takapuna

4

Te Atatū Peninsula

1

Waiheke

7

Waterfront

4

Westhaven

1

Westmere

2

Wynyard Quarter

1
A la carte

64

Afghani

1

All-day eatery

6

Allpress coffee

21

Altezano Brothers coffee

2

Ark coffee

1

Asian Fusion

2

Atomic coffee

5

Bakery

13

Bar

59

Be Specialty coffee

7

Breakfast

16

Brew Bar

7

Burgers

6

Cabinet food

92

Cakes

5

Camper coffee

2

Casual

69

Charcuterie

1

Cheap Eats

105

Cheese

3

Chef counter dining

1

Chinese

37

Coffee Supreme

16

Cook Island

1

Courtyard

2

Degustation

1

Degustation dining

12

Deli

5

Dine-in menu

65

Dine-menu

2

Dinner

7

Eightthirty coffee

9

Espresso Workshop coffee

2

Filipino

4

Fine dining

13

Fixed-price meals

1

Flight coffee

10

French

8

Game meat

1

Good for dogs

8

Good for kids

36

Good seating outside

18

Guilin

4

Gujarati

1

Handpicked coffee

1

Himalayan

2

Indian

11

Indonesian

4

Italian

15

Jamaican

2

Japanese

25

Jiangsu

2

Korean

17

Kōkako coffee

9

L'affare coffee

3

Lanzhou

2

Lebanese

3

Licensed

6

Malaysian

12

Malaysian-Indian

2

Mediterranean

2

Mexican

3

Middle Eastern

3

Nashville

1

Neighbourhood

8

Neo-bistro

2

Nikkei

2

Odettes blend

2

Open Late

4

Open Mondays

31

Opens Mondays

2

Outdoor dining

27

Ozone Coffee

4

Pacific

2

Pacific Island

1

Pastries only

4

Peoples coffee

4

Peruvian

2

Pies

3

Private dining area

3

Private room

16

Ramen

7

Raw

2

Red Rabbit coffee

2

Rich coffee

1

Rocket coffee

5

Rotating guest filter brews

4

Sandwiches

7

Sashimi

2

Set menu

33

Shaanxi

2

Shanghainese

2

Shared-plate options

83

Sichuan

9

Sicilian

1

Smart

30

Society coffee

2

South Indian

1

Spanish

4

Specialty coffee

10

Sri Lankan

1

Sunday lunch

4

Taiwanese

1

Takes large bookings

26

Takes large groups

49

Thai

8

Turkish

2

Udon

2

Under25

98

Uyghur

2

Vegan

4

Vegan friendly

18

Vegan menu available

2

Vegetarian

7

Vegetarian menu

2

Vietnamese

8

Vineyard

2

Vivace coffee

2

Wi-Fi

15

Wifi

7

Wine bar

14

Yum cha

3


Load More