Apr 30, 2019 Restaurants
The Engine Room is the Metro Peugeot Restaurant of the Year 2019 Best Neighbourhood Restaurant runner up for 2019. To see a full rundown of all our winners, click here.
You enter through big glass doors with big brass handles and someone – often, it's co-owner Natalia Schamroth – opens the door for you with a cheerful smile. There are bare timber tables, a long bar, comfortable black-leather banquettes and big windows with a fantastic view to the bridge and the city. Parts of the menu haven't changed in 15 years – steak frites, a sublime goats' cheese soufflé – and the rest of it changes regularly, often with a Thai or middle-eastern influence alongside the bistro classics. There are usually four or five specials a night, which keeps things fresh. Flavours are robust and balanced – a dish of beautifully rendered pork belly might come with peas, polenta, lightly grilled witloof, peach and tomato pesto, a savoury-sweet-fatty-acidy mix. It's polished and considered; water glasses are kept topped up; wine matches are impeccable without being predictable. Restaurants like this make
cities great.
What it offers: Good for vegetarians / Takes large groups
A favourite dish: Pork schnitzel with potato rosti and coleslaw
Metro Peugeot Restaurant of the Year Awards
Runner-up, Best Neighbourhood Restaurant
Finalist, Peugeot People's Choice Award for Best Dish
Hours: Lunch Fri, Dinner Tue-Sat
Bookings: Yes
Price: $$
Chef: Carl Koppenhagen
Northcote Point
115 Queen St
Northcote Point
Ph 480-9502
?engineroom.net.nz?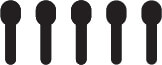 For more great videos, check out our Youtube Channel.