Ponsonby Road Bistro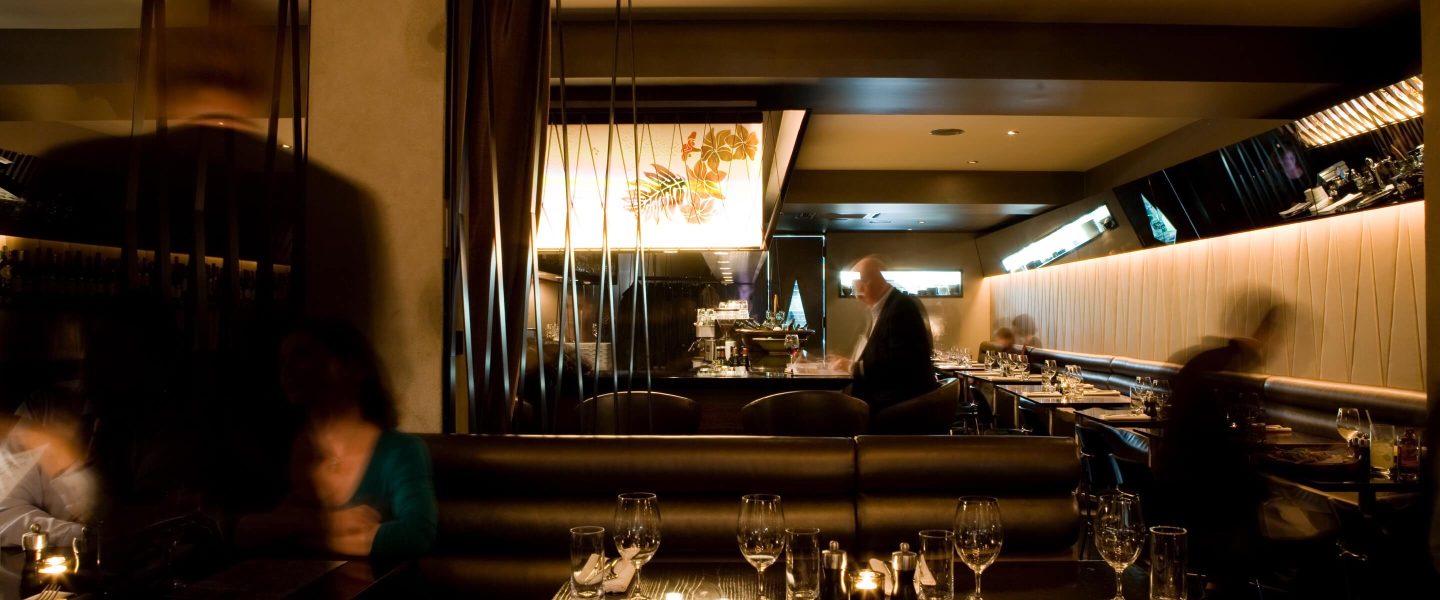 Ponsonby Road Bistro
165 Ponsonby Rd, Ponsonby
Closes 12:00pm

Mon

Closed

Tue

4pm - 12.30am

Wed

4pm - 12.30am

Thu

4pm - 12.30am

Fri

4pm - 12.30am

Sat

4pm - 12.30am

Sun

4pm - 12.30am
09 360 1611
ponsonbyroadbistro.co.nz
Metro Favourites
Southern clams, Chargrilled steak with chunky chips
Awards
Runner-up — Best Casual Restaurant: City fringe
Finalist — Best Service
Metro Favourites
Southern clams, Chargrilled steak with chunky chips
Awards
Runner-up — Best Casual Restaurant: City fringe
Finalist — Best Service
Grown-up dining in a polished dining room with cosy, familiar food that still feels like a treat.
After a long day at work, it feels good to know that you can slide into a seat at Ponsonby Road Bistro and be completely taken care of. With service that shows the bistro has been in business a long time (now in its tenth year, in fact), we can trust that the front-of-house staff will be there when we need them, and not when we don't. It's hard to get the balance right, but they do here.
The hand-scrawled menu, featuring classics that we know and love and a few that we don't, reads comfortingly familiar, but with flashes of inspiration from all different kinds of cuisines. We like to start with the southern clams here; the broth they come in changes regularly (hence no menu description), but it will be hard to beat the version we had recently, where the clams were bathed in a traditional garlic, white wine and herb sauce. It would've been easy to finish the whole bowl by ourselves.
Perfectly cooked confit duck and steak are staples of Ponsonby Road Bistro, and both are obvious choices. But, again, we're partial to the seafood here, wholeheartedly recommending whatever the market fish of the day is. We're also keen on the impressive drinks menu, which offers plenty of crowd-pleasers by the glass, a healthy beer selection and, pleasingly, plenty of apéritifs to start your meal with. Lather, rinse and repeat.
Near Ponsonby Road Bistro
Filters
Metro Top 50

Restaurant

Bar

Cafe

Eats under $25
Avondale

2

Balmoral

2

Blockhouse Bay

1

Britomart

5

Burswood

1

Central city

47

Devonport

2

Eastern Beach

1

Eden Terrace

9

Ellerslie

1

Epsom

1

Freemans Bay

1

Glen Eden

2

Grafton

1

Greenlane

1

Grey Lynn

8

Henderson

4

Herne Bay

2

Highland Park

1

Hillcrest

1

Hobsonville

1

Howick

1

Karangahape Rd Precinct

23

Kingsland

3

Manuwera

1

Morningside

3

Mt Albert

5

Mt Eden

22

Mt Roskill

6

New Lynn

2

New Windsor

1

Newmarket

8

North Shore

8

Northcote

2

Northcote Point

1

Onehunga

4

Ōrākei

2

Ōtara

1

Ōtāhuhu

2

Panmure

3

Parnell

6

Penrose

1

Ponsonby

17

Pt Chevalier

1

Remuera

1

Riverhead

1

Rosedale

1

Sandringham

5

Takapuna

4

Te Atatū Peninsula

1

Waiheke

7

Waterfront

4

Westhaven

1

Westmere

2

Wynyard Quarter

1
A la carte

61

Afghani

1

All-day eatery

6

Allpress coffee

21

Altezano Brothers coffee

2

Ark coffee

1

Asian Fusion

2

Atomic coffee

6

Bakery

14

Bar

60

Be Specialty coffee

7

Breakfast

16

Brew Bar

7

Burgers

6

Cabinet food

96

Cakes

5

Camper coffee

2

Casual

69

Charcuterie

2

Cheap Eats

108

Cheese

4

Chef counter dining

1

Chinese

38

Coffee Supreme

16

Cook Island

1

Courtyard

2

Degustation

1

Degustation dining

12

Deli

5

Dine-in menu

66

Dine-menu

2

Dinner

7

Eightthirty coffee

10

Espresso Workshop coffee

2

Filipino

4

Fine dining

13

Fixed-price meals

1

Flight coffee

10

French

8

Game meat

2

Good for dogs

8

Good for kids

37

Good seating outside

18

Guilin

4

Gujarati

1

Handpicked coffee

2

Himalayan

2

Indian

13

Indonesian

4

Italian

15

Jamaican

2

Japanese

25

Jiangsu

2

Korean

17

Kōkako coffee

9

L'affare coffee

3

Lanzhou

2

Lebanese

3

Licensed

4

Malaysian

12

Malaysian-Indian

2

Mediterranean

2

Mexican

3

Middle Eastern

3

Nashville

1

Neighbourhood

8

Neo-bistro

2

Nikkei

2

Odettes blend

2

Open Late

4

Open Mondays

31

Opens Mondays

2

Outdoor dining

28

Ozone Coffee

4

Pacific

2

Pacific Island

1

Pastries only

4

Peoples coffee

4

Peruvian

2

Pies

4

Private dining area

3

Private room

16

Ramen

7

Raw

2

Red Rabbit coffee

2

Rich coffee

2

Rocket coffee

5

Rotating guest filter brews

3

Sandwiches

7

Sashimi

2

Set menu

34

Shaanxi

2

Shanghainese

3

Shared-plate options

82

Sichuan

9

Sicilian

1

Smart

29

Society coffee

2

South Indian

2

Spanish

4

Specialty coffee

11

Sri Lankan

1

Sunday lunch

4

Taiwanese

1

Takes large bookings

26

Takes large groups

48

Thai

6

Turkish

2

Udon

2

Under25

101

Uyghur

2

Vegan

4

Vegan friendly

18

Vegan menu available

2

Vegetarian

7

Vegetarian menu

2

Vietnamese

8

Vineyard

2

Vivace coffee

2

Wi-Fi

15

Wifi

7

Wine bar

14

Yum cha

3


Load More
Similar to Ponsonby Road Bistro