May 2, 2019 Restaurants
Sid at the French Cafe is the Metro Peugeot Restaurant of the Year 2019 winner of Restaurateur of the Year (Sid and Chand Sahrawat), winner of Restaurant Personality of the Year (Hiro Kawahara) and a finalist for Best New Restaurant. Sid Sahrawat is a finalist for Best Chef. To see a full rundown of all our winners, click here.

No one needed to worry when Simon Wright and Creghan Molloy-Wright sold The French Café last year – the buyers were Sid and Chand Sahrawat of Sidart and Cassia fame. A few things have changed but most have stayed the same: the slightly formal, respectful service, the elegant series of rooms around a sheltered courtyard, and the menu, which has always been described as "four courses" but which is more like seven or eight by the time you count all the additional little generous touches. There's the terrific wine list backed up by an enthusiastic sommelier (Hiro Kawahara, formerly of Cocoro). The change is in the food, which feels a little more earthy, a little more contemporary: it's Sid's menu, make no mistake about that, and every dish is perfect. They bring together techniques that are at once delicious and delightful – a pressed 'taco' of swede; a bassy, deep soup of porcini; scampi served with carrot, walnut and charcoal. With cooking like this, the future of this venerable Auckland institution is assured.
What it offers: À la carte / Set-price menus / Good for vegetarians / Good seating outside / Takes large groups / Private room
A favourite dish: Quail in buffalo milk with shiso and beetroot (above)
Hours: Lunch Fri, Dinner Tue-Sat
Bookings: Yes
Price: $$$
Chef: Sid Sahrawat, executive chef; Lesley Chandra, head chef

210 Symonds St
Ph 377-1911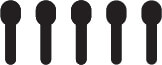 For more great videos, check out our Youtube Channel.