Apr 30, 2019 Restaurants
Metro Peugeot Restaurant of the Year judge Simon Farrell-Green gives a big congratulations to 2019's Supreme Winner Pasture and runner-up Cazador – and explains what it takes to take the top award.
For more great videos, check out our Youtube Channel.
What does it take to take the Supreme Winner award in ?Restaurant of the Year? You need really, really good food, and you need flawless service and a room that both delights and comforts. You need a good wine list, and a convincing reason for why you exist. That'll get you part of the way; seeing to every small thing a little further. The rest? Well, to be honest, more than anything you need heart.
Our Supreme Winner for 2019 is Pasture, and boy does it have a lot of heart. You might be surprised: since it opened in 2016, it's been well regarded but hasn't yet won the top gong. But after three years in business, a period in which owner-chef Ed Verner has been through the proverbial wringer, the place has finally come together. It feels like the restaurant it was always meant to be.
It's always been good, of course — Pasture won Best New Restaurant in our 2017 awards — but now, it's genre-defining, and that's mainly because of changes made in the past six months. In particular: there are no front-of-house staff, and just six seats per sitting, so the chefs meet and greet, serve your food, chat and, oh, prepare food, all at once. It's like turning up at a dinner party, only the host can perfectly cook a piece of skin-on snapper over an open fire.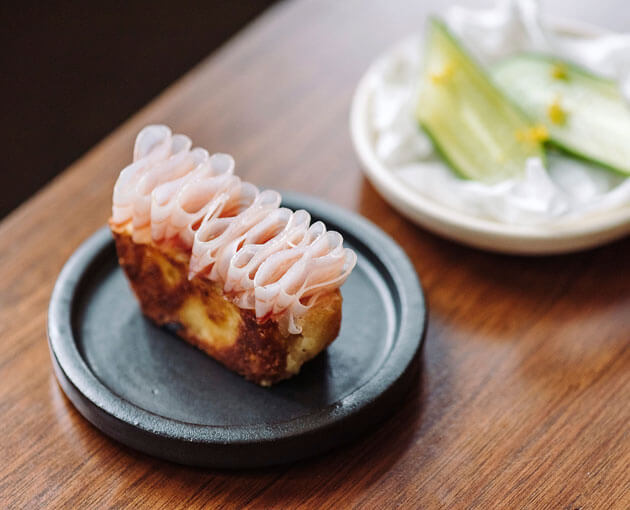 For that reason, as well as taking out the Supreme Winner award, Verner has won Best Chef. His cooking is, quite simply, extraordinary — at once theatrical and real, with a focus on nose-to-tail eating, fermentation and sustainability. Even his bread — a loaf of which you get given on the way out, to eat for breakfast the following morning with some of his 12-month-aged butter — is exceptional.
You sit there, and plate after plate of perfectly wrought food comes over the pass for three hours, but it never feels like time lags. Collectively, the Metro judges spent 18 hours in this restaurant, and every dish is seared into our memory. We ate a steak cooked over a blazing fire accompanied by AC/DC's "Hells Bells" and we ate albacore tuna that had been aged for a week, brought to blood temperature by the fire, then served, unaccompanied, on a circular piece of ice.
We ate that piece of skin-on snapper cooked over the fire and served with a bitter saffron egg yolk sauce, and we watched as Verner painstakingly pulled the skin off the metal mesh it was held over the fire with, tweezered piece by tweezered piece, lest he break the precious skin. And at the end of the night, even though it was midnight and he'd been at it since the morning, he honoured our request for a whisky by bringing out a house-made digestif of rum, infused with Northland bananas.
It is a singular obsession that would almost be devotional were it not for the soundtrack, played loud, and the casual, easy friendliness of the joint. It could be so awkward: instead, it's just really personal. We love eating there, we love being there, but most of all we love that something so singular exists in Auckland. And we celebrate that.
Congratulations, Cazador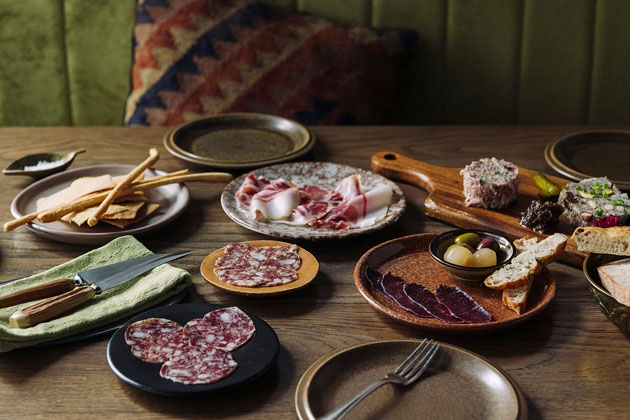 Our runner-up, by contrast, is more than 30 years old. (Well, kind of, but we'll get to that.) Dariush Lolaiy's father, Tony, started Auckland's only Persian game restaurant in the 1980s; back in 2012, Dariush and his wife, Rebecca, bought the place and started to evolve it. Piece by piece, chair by chair — one year, they spent the profit on new wine glasses. We first featured it on the Top 50 list in 2013; a couple of years ago, we found it sitting around the top of the list and last year, it took out Best Neighbourhood Restaurant. This year, it's our Supreme Award runner-up.
What do we like about it? We like that it's unexpected — a chic little haven in the suburbs of Auckland, hiding in plain sight down Dominion Rd. We like the big green banquette seating, and we love the taxidermy. We like that it has heart and pace and guts. We like the food — all of it, from the chicken hearts, to the terrine, to the grilled venison leg — and the service, which is witty and warm and perfectly pitched.
What do these two restaurants say about dining in Auckland in 2019? Quite a lot. There is a sea change — towards small, independent establishments put together with passion and heart. There's a sense of confidence out there: for a while, it seemed like every new eatery in Auckland found inspiration in some casual no-bookings joint in Melbourne. Our two winning restaurants in 2019 aren't narrow, or provincial, but they could exist only here, and right now. They are both the distillation of their owners' very particular loves and experiences. It's no coincidence that both chefs have spent long periods in New Zealand and long periods overseas (Lolaiy cooked in London for Fergus Henderson; Verner was born in Dorset but spent time cooking in Belgium and Copenhagen). They have borrowed and snipped from around the world, brought ideas back here and planted them in Auckland's volcanic soil. (That's enough. — Ed.)
And there's a bit of a shift towards total experience. Pasture's a chef-focused restaurant, sure, but it's also an experience without compare in Auckland, even New Zealand. It exists in the round — from the food, to the room, to the service and last — but far from least — the music. You have five senses: by our count Pasture uses all of them.
Photography: Josh Griggs
This is an abridged version of an article which first appeared in the May – June 2019 issue of Metro.
Follow Metro on Twitter, Facebook, Instagram and sign up to our weekly email