Jun 13, 2019 Food
They're beautiful things, soup dumplings. Little works of art, expertly folded and placed gently in their baskets. They look like a juicy cluster of anemones, or forest fungi. Almost every soup dumpling is wonderful – but they're not all made equal.
Xiaolongbao are Chinese bao (buns) cooked in a basket, called a xiaolong. They come from the Jiangnan region, including Shanghai and, in the case of the sweeter iteration, Wuxi. They are also known in English as soup dumplings.
I am an avid fan of soup, dumplings and dumplings which contain soup, but my colleague Jean has been eating these delicacies for years. She says the perfect xiaolongbao is juicy, thin-skinned, yet not-prone to breakage, full of soup (of course) and hopefully without an offputtingly strong pork smell. Traditionally, she tells me, there are 18 folds at the top where the dumplings are sealed closed – but this is more of a nice to have, and honestly – who's counting?
Searching Auckland for the best xiaolongbao, I kept her advice top of mind. Ranked from best to…. not-so-best, this is what I found.
1. Taste in Memory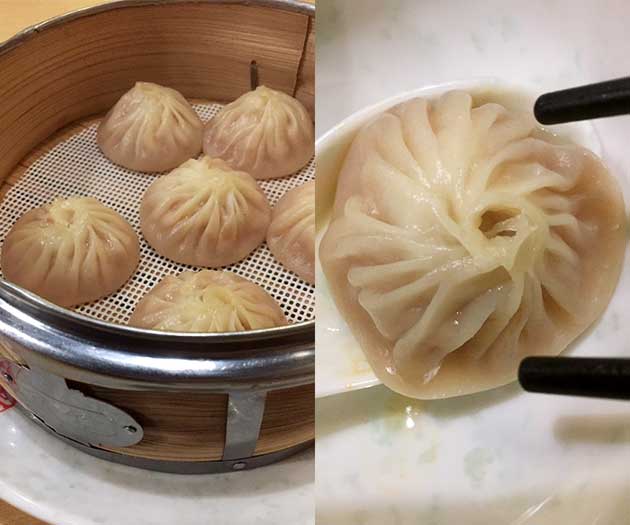 These won Metro's Cheap Eats best dish for a reason. Plump with juice and springy, Taste in Memory's soup dumplings are wonderful. In the ample quantities of soup within these gorgeous morsels, they've put a hint of spice. Not enough to offend the tastebuds of mild-butter-chicken fans, but enough to notice. I particularly like these bao for their paper-thin casing. You can nearly see right through the translucent dough to the juice inside.
964 New North Rd, Mount Albert
2. Chu Long Ji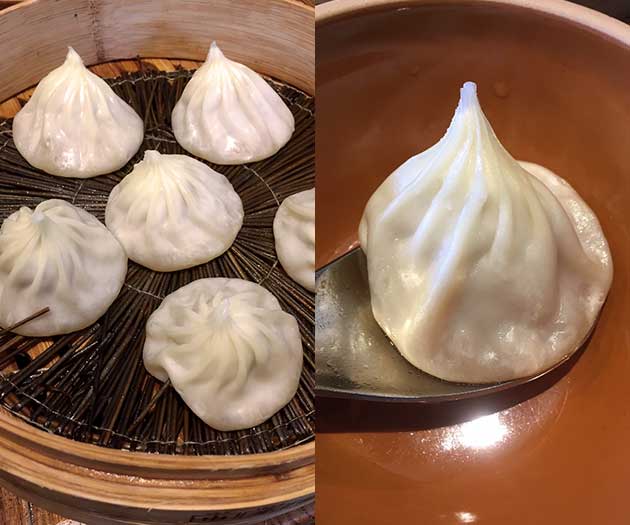 Not only are the dumplings at Chu Long Ji impossibly thin-skinned, bouncy and brimming with soup, the variety is nice and wide. There's the original style (savoury and rich) and the sweeter Wuxi style. Also on the menu, a black squid ink-dyed shrimp variety. I recommend you go on a weeknight, to avoid the weekend lines.
1/20 Link Dr, Wairau Valley
3. Gao

These springy little generously walled things are damn good. Full of plenty of rich nectar with a silky exterior, they're even worth a drive to Albany. As a bonus tick, I can confirm each dumpling had 18 folds. Special.
198-200 Dairy Flat Highway, Albany
4. Jolin Shanghai Restaurant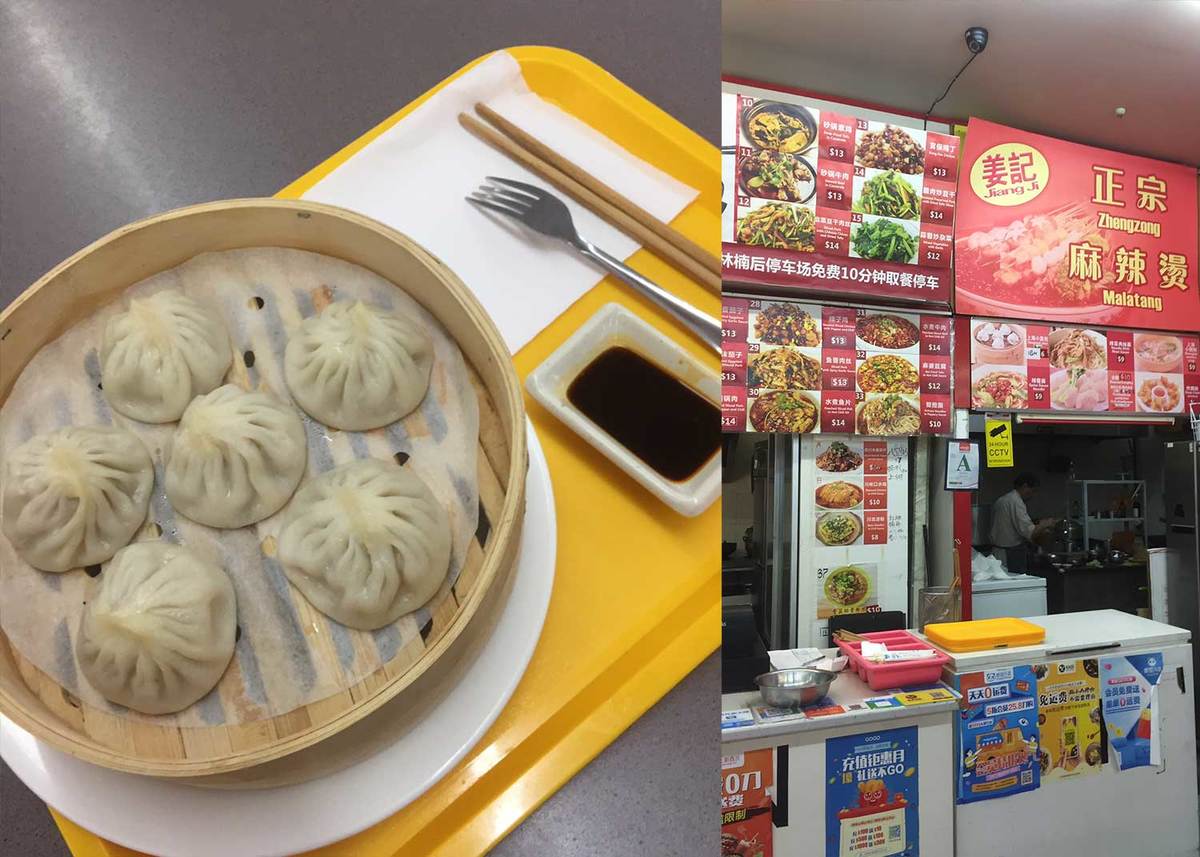 Soft, pillowy little things that somehow resist breakage from even a firmprod from a chopstick, Malatang's XLB are an absolute treat. They're herbier than usual though just as brothy and are hidden in the corner of Lim Chhour Food Court under the name "steamed mini buns". Their casing is a little on the thiccc side but I can accept that for better structural integrity. They didn't offer me the usual spoon and small bowl that you really need for proper soup dumpling enjoyment (which I consider a religion) so bear that in mind and ask for the correct apparatus if they aren't offered.
Lim Chhour Food Court, 184 Karangahape Rd, CBD
6. New Flavour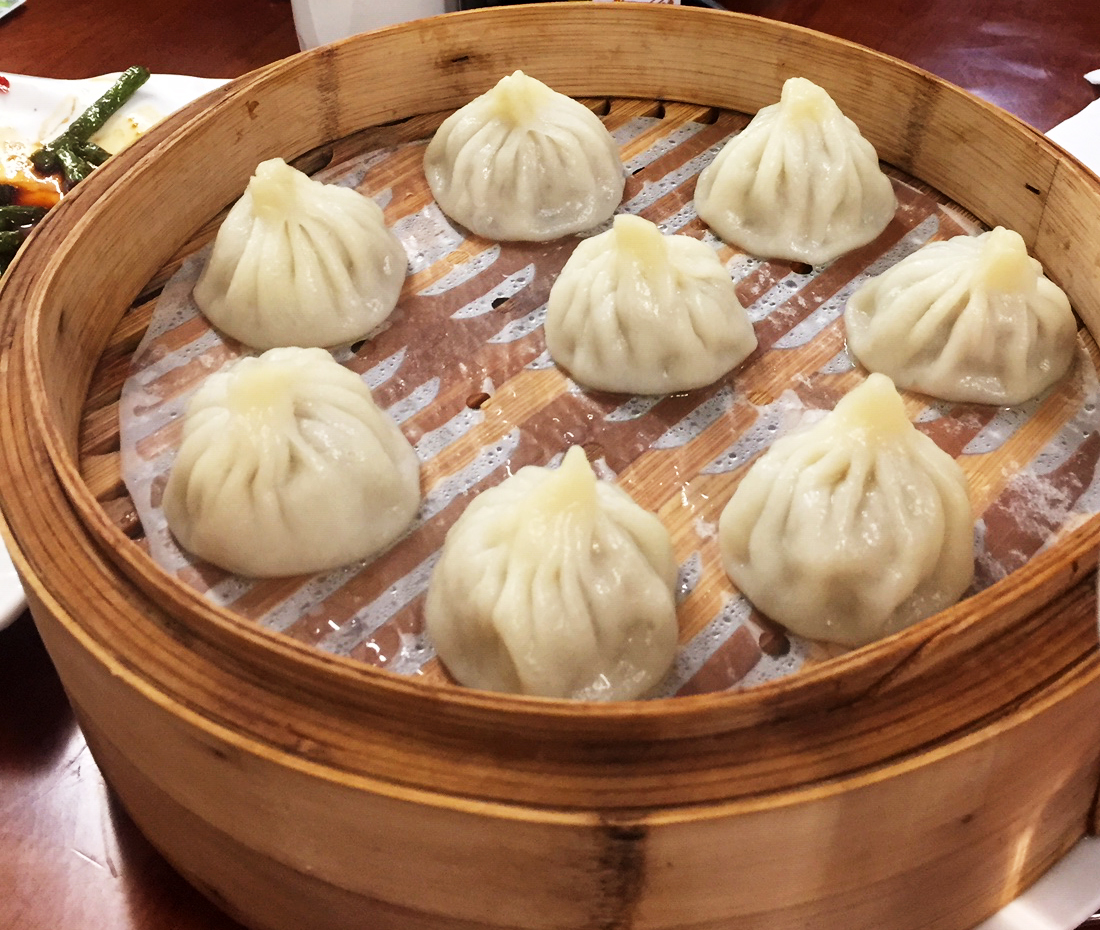 These didn't make the list when I first put it together as the XLB were still in an experimental not-all-the-time phase. Now they are fully online, we can all rejoice. New Flavour has wryly made their dumplings some of the most structurally sound on the list – as a popular BYO restaurant, we can only assume this is catering to their slightly sloshed patrons and their impaired chopstick skills. Well played New Flavour. These are tasty, plump, and a very good bet for the whole table at a BYO.
537 Dominion Rd, Mount Eden
7. Panda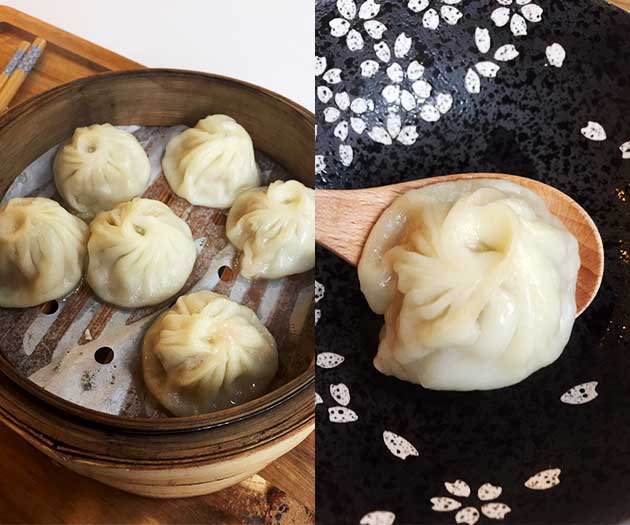 These chunky little things are very tasty, and they'll absolutely sort your craving out, but they don't have the structural integrity to guarantee the soup will make it to your mouth. If it does, congratulations, and enjoy, because it's lovely. The dough is thick, sticky and a little dry in places. Curiously, if you had blindfolded me and not told me that these were meant to be xiaolongbao, they would be higher in my estimation.
Chancery Square, 48 Courthous Lane, Chancery St, CBD
9. Little Yum

These are a real find for anyone who wants a quick treat of a lunch in the CBD. The dumplings are big and juicy with rich, brothy soup. A little on the delicate side of springy, and for anyone who isn't adept with a pair of chopsticks, they'll fall apart. Be gentle so you can sip that yummy yummy soup. The juicy fried buns aren't xiaolongbao, but they are doughy little dumplings with soup in the middle, so if it's soup dumplings you want, these will certainly do the trick.
39 Victoria St West, Auckland CBD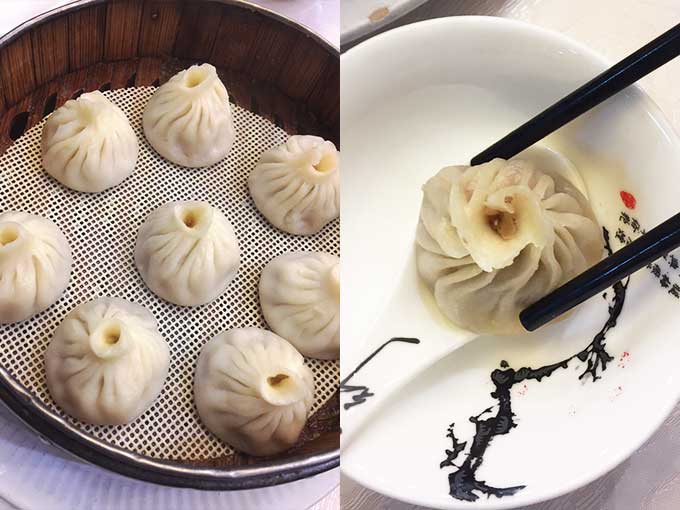 I'm in two minds about this place. It can go either way. Sometimes, they are the bouncy, juicy bao of my dreams, and other times, they're more breaky than bouncy and suffer that awful flaw of the dough round the pinched top being under cooked. I keep going back to see if they'll come out of this wobble, but so far, it's been like flipping a coin. When they're good, they're very good and when they're bad, hey. They're still yum despite their flaws.
Shanghai Restaurant, 541 Dominion Rd, Mount Eden

11. Flavour House
True to the name of this Dominion Rd establishment, these buns have plenty of flavour, but the casing that holds that flavour is dry and doughy as if no heat has made it to the pinched circle at the top of the dumpling – and thus that part hasn't been cooked; dry, stiff, thick and uncooked like a house. These are also the dumplings that made me understand what Jean meant when she said that some xiaolongbao have an overwhelming pork smell. There's plenty of soup in them, but the structural integrity is so poor you will likely be unable to drink it.
614 Dominion Rd, Mount Eden, Balmoral
How to eat soup dumplings:
As for how you eat these little beauties, the answer is, however you damn like, put them in your mouth and chew, I'm not here to teach you how to suck dumplings. But if you want a proper answer, here it is:
Pick up the dumpling by the top (where the folds are gathered together), using your chopsticks.
Gently dip it into some sauce (soy, vinegar, chilli oil or a combination of the three).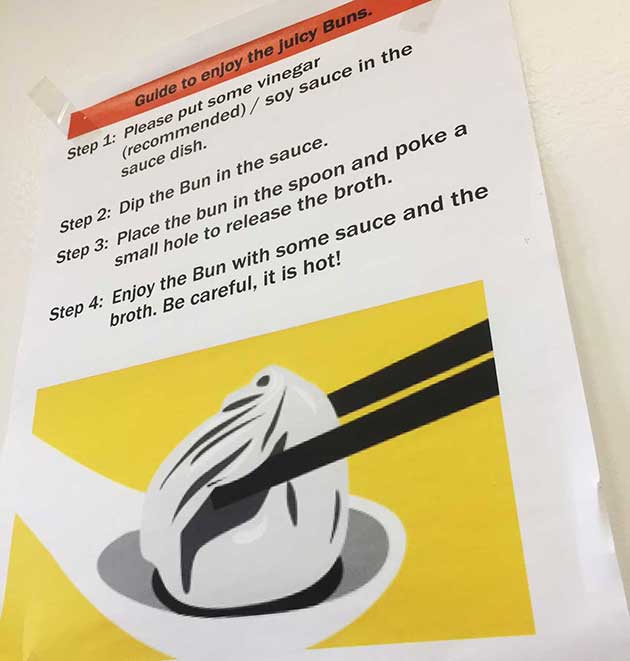 Gently deposit the morsel onto your spoon (I like to have that spoon already resting inside a little bowl in case the dumpling breaks and spills some soup (you can drink the spilled soup out of the bowl later)).
Pick up the spoon with the dumpling on it (holding the dumpling in place on the spoon with your chopsticks if you like) and bite a little hole in the side of the dumpling.
Xiaolongbao fans are divided as to whether that hole should be used as a heat vent to cool the dumpling before devouring it whole, but I like to sip out some soup through the little hole before eating the rest of the dumpling.
If you're still confused, there are Youtube videos on how to correctly eat xiaolongbao and everyone seems to have a slightly different opinion. But honestly, the trial-and-error method of figuring it out is a great excuse to eat a lot of dumplings. So I recommend you do that.
For more great videos, check out our Youtube Channel.