Apr 8, 2022 Cheap Eats
Say goodbye to Cheap Eats, because she's gone for good.
I've struggled with 'Cheap Eats' ever since I started at Metro about three years ago. Every time I heard the phrase in my head it was couched (as already demonstrated) in dubious quotation marks, with a slightly sheepish manner that would just not stop bugging me. Was 'Cheap Eats' an adequate, or even accurate, way to describe these restaurants? 
Since 'Cheap Eats' was an annual special, many of the restaurants included in the list would be talked about only once, in the context of that list, and always in the context of how much it cost to eat there. They were defined not by how good they are, but by how cheap they are. We didn't do that for any of our other Top 50 lists, and this marginalisation of the places I frequent the most and love with fewer complications felt demeaning. It perpetuated the narrative that certain types of cuisine have to fall into a specific price band to be good, that certain types of foods are inherently 'cheap'. How much does Aucklanders' perception of dumplings, noodles and kebab as 'cheap' contribute to our perception of the people and cultures these dishes come from?
While many of the places on the list allow dining out to be accessible to a larger number of people, which I am very much in support of, there is a difference between glorifying the ability of restaurants to serve a community and glorifying how cheap they are. So Metro is officially retiring 'Cheap Eats' and moving on. Not to say we're axing the concept of affordable eating from our pages altogether — entirely the opposite.
This year, we've pooled our knowledge to bring you a comprehensive, fun and sometimes flawed (the pandemic will do that to you) guide to eating in Tāmaki Makaurau for under $25 per person. Much of the judging has taken place via takeaways: upending food from containers and paper bags on to our own plates at home. It wasn't ideal, but perhaps it was also an excellent plan because this is exactly how a lot of us will be eating this food, regardless of what alert level or traffic light setting you find yourself in while reading this. 
Look on the bright side: every meal is BYO, baby! 
The way we've formatted the list this year is not radically different. You'll find there's still 50 restaurants included in the next pages, and that they're sorted into suburbs and signalled by cuisine. But the entries may be a little messier, with a few side tangents which hopefully expand on what eating in Auckland looks like and how it is experienced by the people who live here.*
(A few of these side tangents include: the best fried rice in Auckland; the best chilli oil in Auckland; the best fish and chips in Auckland; and the best pizza in Auckland for under $25).
*If you live here too and would like to know more about what's happening in food around the city, you can sign up to a weekly newsletter I write, also called Metro Eats.
NORTH
Chu Long Ji
Unit 11/20 Link Dr, Wairau Valley
*Shanghainese*
You may know there are some rules to xiao long bao. First, there's the number of pleats that seal up the bun's soupy insides; according to Din Tai Fung, the now-global chain of restaurants that first started up in Taipei in 1958, 18 pleats is ideal for making the perfect xiao long bao. (Eighteen is a lucky number in Mandarin, as saying the individual numbers out loud sounds like the phrase for 'to get rich'.) Then there's the way you eat it: cradled in a soup spoon, you should bite a little hole to let the heat out and slurp up any oozing soup. It's easier than it sounds. If you'd like to try this for yourself, tucked away in the semi-industrial area of Wairau Valley, alongside a community of other Asian eating places, fruit shops and retail outlets, Chu Long Ji serves (arguably) the best xiao long bao in Auckland. Every table in this small, neat restaurant is stacked with steamers of the stuff, diners tucking into them alongside simple bowls of noodles flavoured with soy sauce and aromatic scallion oil. 
Ramen Takara
4 Anzac Rd, Browns Bay
*Ramen*
Takara is the busiest restaurant in Browns Bay — you'll often see locals sitting outside even in winter, braving the cold sea-breeze blowing in from the beach, warmed only by the glowing heat lamps and hot ramen soup. It's well-executed, affordable food made with care (the Shoyu ramen starts at only $11), with just enough variety to stop things from getting boring. We love the spicy black tan-tan ramen, with its earthy sesame base.
Sam O Jung
15/96 Rosedale Rd, Rosedale
*Korean*
Yukhoe is one of those incredibly tasty, immediately flavoursome dishes that, when stripped back, is really very simple: raw beef marinated in soy sauce, sesame oil and garlic, topped with a glistening egg yolk (also raw). At Sam O Jung, this Korean steak tartare is prepared wonderfully, on its own or on top of a bibimbap (we really recommend the bibimbap — the gochujang sauce adds another level of flavour to the tartare). Along with this, and the full range of usual Korean restaurant dishes, Sam O Jung's fried chicken boxes will sometimes come complete with the chicken feet, which we love. Side note: this new-ish addition to the Shore is by the old chef of Daamso in East Tamaki, on the Top 50 last year, so if you were a regular there you should make the drive to the other side of town.
The Place
Shop 10 78/62 Hurstmere Rd, Takapuna
*Korean*
The Place is the kind of reliable, consistent spot that you can imagine fitting into a friend's or family's dinner rotation easily, helped along by its large, people-pleasing menu that allows for everyone to find their regular. There aren't any crazy surprises here; it's Korean cuisine as it's usually presented in Auckland, with delicious fried chicken and beautiful bubbling red soups in deep stonepots. The spicy beef soups here are our pick, if you're overwhelmed for choice.
CENTRAL
King Made Noodles
48 Fort St, Central city
*Lanzhou*
We're still pretty chuffed with the novelty of being able to watch as noodles are stretched out and banged against the table just seconds after placing an order, awaiting their eventual journey to our tables. First, though, they'll be added to a clear, tasty broth and topped with beef. Don't be alarmed if the soup is not the spicy-danger-red you see on the menu — it's not commentary on how well they think you can handle your spice, but rather an addition you have to make yourself with the chilli oil they provide. The noodles here are from Lanzhou: a version of the most popular dish, the Lanzhou beef noodle soup (兰州拉面), first came about in around AD 618 to 907, during the Tang Dynasty. And you're eating it now, in 2021. Pretty cool.
Mr Taco
64a Federal St, Central city
*Mexican*
Just a few metres away from the SkyCity dining precinct, you can get tacos at this tiny taqueria that will fit only about three people at the dine-in bench, though you can always chow them down street-side. It's just the type of food meant to be eaten quickly, salsa and juice licked off along the way, close enough so that you can always order another three if you need to. We'd recommend the tacos over the burritos for an immediate blast of sharp, bold flavours. If you want to try something different, Mrs Torta, its sister joint around the corner, does Mexican sandwiches with pillowy bread.
Tanpopo Ramen
13 Anzac Ave, Central city
*Ramen*
Although it has fallen off the list in recent years, we've come back around to the complex broths of Tanpopo Ramen, happily slurping up the multiple bowls here till we forgot why it ever left our radar. You can't go wrong with the enduring crowd-pleaser, a tonkotsu shoyu ramen, with all the porky fat creating a rich, creamy base. And though Tanpopo Ramen has a few branches around Tāmaki, we're specific about our loyalty to the Anzac Ave one, both in quality of food and in the kitschy, fun ambience that, abundant fake flowers included, always allows for a good time. 
Teolbo
18 Beach Rd, Central city
*Korean*
It's hard to imagine going to Teolbo and not ordering the sundaeguk (or 'hangover soup' as it's sometimes known), which, flavoured mostly with Korean blood sausage, can initially be intimidating for some. But its healing, herbal broth is ideal when paired with the array of banchan all meals here come with, and it makes for a particularly hearty hotpot in winter (or if you're actually hungover).
Xi'An Food Bar
11 Anzac Ave, Central city
*Shaanxi*
As our options for Chinese food in Auckland have grown over the years, it's easy for old favourites to get lost among the noise. We'll always remember Xi'An, though, first and foremost for the noodles: chewy, doughy even, the experience of biting through them delightful and springy. Everyone seems to like the number 37, with the braised pork, and that's a good place to start, but we also like the 25, interspersed with so much near-raw garlic that you'll definitely want to keep your 2m distance after getting through a bowl.
Dominion Rd
Chongqing Noodles
340 Dominion Rd, Mt Eden
*Chongqing*
After last year's big lockdown, Chongqing Noodles re-emerged with a new interior and a new lease on life. Walls of photos of dishes were replaced by a coat or two of comforting baby pink, and a few chairs and tables were removed for a more spacious (and socially distanced) dining experience. Thankfully the food has stayed the same. The dumplings in spicy sauce still go toe-to-toe with Eden Noodles and the noodles with pickled pepper ginger duck are a must-try.
Eden Noodles
105 Dominion Rd, Mt Eden
*Sichuan*
Last year's Supreme Winner Eden Noodles hardly requires an introduction, and we'll recommend the same thing we do every year: dumplings in spicy sauce and dan dan noodles. It may be a boring order, but here even boring tastes good. Now if only they'll take over the empty space next door, too.
Huai Yang
302 Dominion Rd, Mt Eden
*Jiangsu*
Huai Yang is on the corner of Dominion Rd and Ewington Ave, a clean, white storefront continuing through to the neat and minimalist decor inside: all grey walls, light wood and softly lit lamps. It's one of those rare restaurants that has just enough of the right aesthetic to get a review in a mainstream newspaper, but you'll still likely leave full for under $20. The top-sellers at Huai Yang are its noodles, of course, including the chef's special, zha jiang mian. Zhajiang sauce is fermented soybean paste (here, made in house), giving the dish a delicious salty-umaminess that is cut through with crunches of celery and other vegetables. If you arrive on a cold day, however, go for the pork noodle soup.
Guilin Rice Noodles
263 Dominion Rd, Mt Eden
*Guilin*
This place wouldn't be able to get away with such a generic name in Guilin, the Chinese city this restaurant and dish are named after, because it is, quite literally, the most popular snack there. Eaten any time of the day, the rice noodles are topped with 'gravy', which, after you're finished, you can then add the supplied side soup to in order to slurp up the rest. The traditional version also comes with spring onion, peanuts, meat and a marinated egg, though you can also order other toppings, like pork liver or chicken gizzard. The amount of noodles (plus an option to refill) makes it an incredibly filling meal.
JadeTown Uyghur Cuisine
598 Dominion Rd, Mt Eden
*Uyghur*
Uyghur cuisine comes from the Xinjiang province in Northern China, bordering countries like Mongolia and Russia. You see that Central Asian influence in the food. Since most Uyghur people are Muslim, you won't find pork on the menu; there is a lot of lamb, including a whole roasted one for advance order if you find yourself entertaining. Flavour is heavy on cumin and chilli, with unique dishes not found elsewhere, like the baked lamb-filled meat pies and the braised lamb and carrot rice, where the rice is cooked in a sweet carrot broth. Oh, and there are skewers, of course. Everything is singular, tasty and designed for sharing, allowing for the perfect balance of texture and bold flavour.
Paasha Turkish Kitchen
261 Dominion Rd, Mt Eden
*Turkish*
Paasha's Dominion Rd branch is owned and operated by the original Paasha owners, Zeki and Jumelia Bay, who opened several other Paasha branches through Aotearoa, now sold and franchised. That passion for Turkish cuisine is evident in the food, where the shish kebab is chargrilled on the open fire ("the traditional way") and served with handmade sauces. Even the Turkish pide is freshly baked. Plus, Bay himself has been known to take the ordering out of your hands and just bring you what he thinks you need; unsurprisingly, it's usually accurate. 
Santhiya's
1270 Dominion Rd, Mt Roskill
*Malaysian-Indian*
We just keep coming back to the mee goreng. With the noodles on the right side of al dente and the flavour a masterclass in a balance of sweet and shrimpy umami, it's the perfect comfort lunch. What's a comfort, too, is that chef and owner Yougeswari Subramaniam has been behind the counter or behind the curtain cooking away in the kitchen for over 10 years; as a result the menu has, more or less, remained largely unchanged. Come here for the mee goreng and aromatic Malaysian-Indian curries.
Note: Santhiya's is now permanently closed.
Sashimi of Japan
613 Dominion Rd, Mt Eden
*Japanese*
Raw fish, prepared sashimi-style, is often seen as a luxury, especially if it's served in abundance. But Sashimi of Japan offers up generous, expertly sliced fish of various types from only $16 per bowl (which comes with sushi rice), with a platter for two only setting you back $50. In order to do that, they have only 101 portions per day, shutting up shop if it all goes early. It's a common format in Japan, and allows access to fresh fish without forking over a fortune. As a starting point, we like the sashimi donburi ($25).
Spicy House
555 Dominion Rd, Mt Eden
*Sichuan*
Oh, Spicy House. How we've missed the late-night pilgrimages here (in the Before Times, it would often stay open up to 2 or 3am), drawn towards the only restaurant on the street still lit up for business; where we'd argue about whether to split the spicy chilli chicken or the deep-fried pork and whether it would be too basic or not to order the fried rice. We can't wait to go back.
Tom Yum Eden
257 Dominion Rd, Mt Eden
*Thai*
If there's one thing you have to try here, we'd say it's the sour fermented E-Saan sausage, a northeastern speciality that lays all its cards on the table from the first bite: strong hits of lemongrass, galangal and makrut lime leaves take centre stage. It's spicy, served with even spicier bits of bird's eye chilli, plus peanuts, and tastes immensely delicious with sticky rice. Other things to try are the som tum, tom yum and larb (they even do a squid version for pescatarians). Get into your pad thai or green curries if you must, but just know you'll be missing out.
Udon Works
633 Dominion Rd, Mt Eden
*Japanese*
The best udon noodles are fresh, with plenty of bite. The frozen stuff, commonly found in other Auckland restaurants, are perfectly serviceable in a pinch, but miss that signature chewy texture. Luckily, you'll find plenty of chew at Udon Works, which specialises in these wheat-flour noodles (made in house!), served in a variety of ways, hot and cold. Get the cold sashimi bukkake udon (with sesame) during the summer for the best deal around.
Eden Terrace
Ramen Do
167 Symonds St, Eden Terrace
*Ramen*
Tucked away on Symonds St in Eden Terrace, Ramen Do is charmingly worn-in, with a homey, unjudgemental vibe that lends itself perfectly to solo dining. It's comfortable and quiet; the chef is often seen by himself tending to the gigantic pots in the back, while the loudest sounds are of people slurping up the restaurant's umami-packed broths. Consult its handy bestseller ranking, etched in chalk on a blackboard out front, or do the obvious thing and order Do's speciality, the Hokkaido Miso ramen.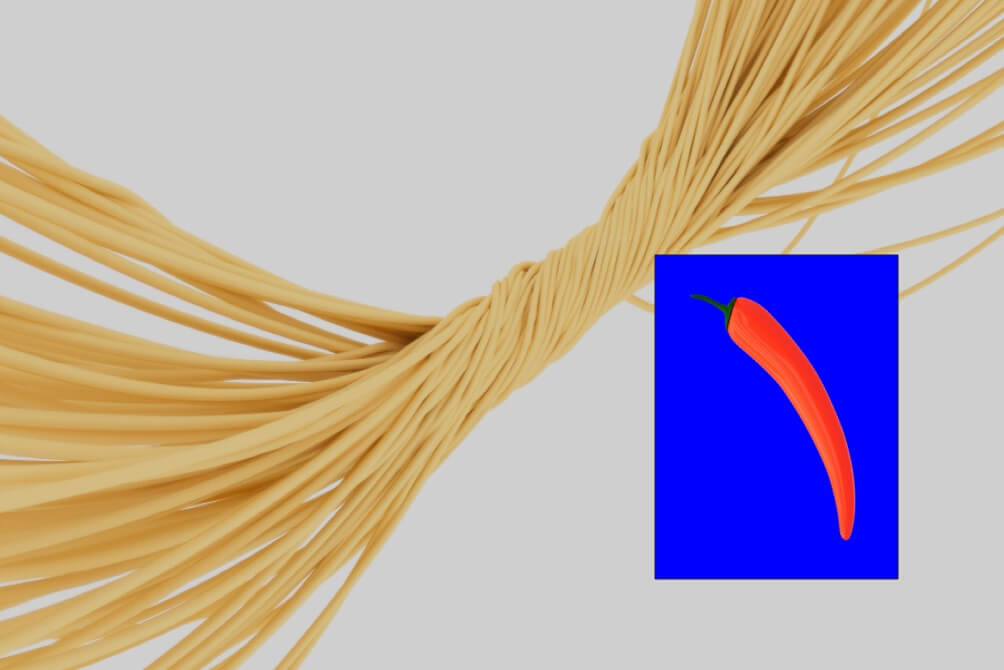 Karangahape Rd
Sneaky Snacky
184 Karangahape Rd, Central city
*Burgers*
Though Sneaky Snacky has been open in the Lim Chhour Centre since 2018, continuing social media hype and word-of-mouth has ensured that its popularity hasn't waned since. The hot, juicy chicken (of the thigh variety, sandwiched between glazed or naked doughnut buns) burger is what you'll want to get here as a first-timer — it's an apt introduction into what Sneaky Snacky is all about. There are wings and other pieces by themselves if that's more your speed. We are also big fans of Sneaky Snacky's non-fried-chicken options, especially the mazesoba, which is curiously hard to find in Auckland. A mystery, considering mazesoba is the best of many worlds: chewy udon noodles, spicy pork mince, a raw egg making everything creamy. Get a side of "MSG" fries and you're golden. 
Uncle Man's
277 Karangahape Rd, Karangahape Rd Precinct
*Malaysian*
The accents from the revolving front-of-house staff, made up mostly by students from Malaysia, will make any Malaysian feel nostalgic for home, and that's before you even taste the food, reminiscent of mamaks (street stalls) that hawk their mee goreng and nasi lemak. But you don't need to be from Malaysia to appreciate the fresh roti, best torn apart with your fingers and dipped into dahl or the chicken curry, or made sweet into a dessert, roti tissue, that's served with condensed milk. There are also regular specials, usually Malay dishes, a cuisine that is underrepresented in Auckland (most of what you know as "Malaysian" is Malaysian-Chinese). While Uncle Man's has been a mainstay on Karangahape Rd for a while now, there are also branches in Mission Bay, Manukau and Wynyard Quarter in the central city.
Mt Albert
Shanghai Noodle House
898 New North Rd, Mt Albert
*Shanghainese*
Shanghainese food is known for being lighter than other regional cuisines, sweeter and less liberal with its spices. If you're new to it, you'll find a good introduction to it here, an unassuming takeaway shop that doesn't compromise on flavour. Our pick is the wontons with a seaweed and dried shrimp broth, but the whole menu, split loosely into entrees, meat or veg with rice, noodles and sharing plates, is short, sweet and with no duds.
Mt Eden
Kiin Thai Underground Kitchen
699 Mount Eden Rd, Mt Eden
*Thai*
The aroma from this place is unmistakable: fresh herbs, fish sauce, char from the wok all signalling gutsy, spicy, fragrant Thai food served here by the bowlful. Not at all surprisingly (it's in the name), the kitchen is underneath the restaurant's floor, so there's always a moment of anticipatory hunger-induced excitement as you spot your food being marched swiftly up the stairs. The Som Tum sharing platter is great for groups, and we like the street-food favorites: pad krapao, pad see ew, larb. Kiin also sells baggies of its pork crackling by the counter, which make for sinfully crunchy and salty snacks. 
Zool Zool
405 Mount Eden Rd, Mt Eden
*Ramen*
Savoury ramen with more unexpected varieties than other joints (like the seafood chanpon, with a soy milk broth), Zool Zool is an enduring go-to in a genre that has greatly expanded in recent years. The paitan is still our ramen of choice, and on a hot, summer day, the zoolmen, which comes with a sauce-like broth reduction, will satisfy your ramen-craving without the scorching soup. Tasty, with free extra noodles at lunchtime.
Mt Roskill
Kabul House
7/190 Stoddard Rd, Mt Roskill
*Afghani*
The menu may say the "family pack" is only for three, but expect leftovers for the day after, because the rice will feed six. Kabul House is down the end of Stoddard Rd's Tulja Centre, a largely clinical shopping strip that immediately warms itself once you're greeted by the hospitality at this restaurant. Food here is Afghani, mostly kebabs cooked on charcoal and biryani, the latter which uses sella basmati, a longer variety, every grain perfectly coated in oil and dotted with bits of raisin. You can also get other regional specialities, like aushak, vegetable dumplings filled with leek and spring onion. Our favourite kebab is definitely the lamb kofta (minced meat).
Shefco
46 Stoddard Rd, Mt Roskill
*Lebanese*
This is Lebanese food at it's best. The last time we visited, we went full vegetarian (in fact, other than the labneh, it was all vegan). The hummus and baba "ghannouge" and falafel were all obvious choices, but the two fava bean sides — the foul meddamas with hits of lemon and garcos, and the "foul secret recipe" which was smokier and earthier than the less secret version — were highlight companions to the compulsory bread. Oh, and don't leave without baklava — we couldn't agree on which was best, so get the mixed to be safe.
Newmarket
TianFu Noodles
477 Khyber Pass Rd, Newmarket
*Sichuan*
TianFu is one of those rare central Auckland Sichuan places that has refused to dial down its spice level. It's startingly refreshing that when you say 'hot', you get exactly what you expect: tingles, the persisting background thoughts that something that is so painful shouldn't also be so tasty, and maybe some sweat. We are into it. What's usually good about Sichuan cuisine is good here, though we think the noodles with pork mince and chives (which we've mentioned every time TianFu appears in these pages) is still the GOAT.
Onehunga
Saltwater Burger Bar
156 Church St, Onehunga
*Burgers*
Classic almost-impossible-to-wrap-your-mouth-around burgers, with a menu big enough to satisfy all the various members of your whānau and, of course, the kind of names that make you hesitate to order out loud ("Uh, can I have the… Fig'ure of Cheese?"). Great value for your money, the burgers here start from $11.40 and are squeezed together with a generous amount of filling. Plus, once summer comes around and dine-in is open once again, the sun-drenched backyard out back is a serene spot to enjoy your Doctor's Order (a beef and bacon burger with egg and hollandaise).
Sim's Kitchen
1/59 Victoria St, Onehunga
*Malaysian*
Sim's Kitchen has a new spot out in Onehunga, open bright and early from 9.30am, meaning a packet of nasi lemak bungkus (coconut rice, sambal, anchovies and one egg wrapped neatly up in banana leaves) for breakfast is most definitely on the cards. We recommend keeping it simple here; the char kway teow, a fried noodle dish infused with all the magic of pork lard, heat and tiny cockles, has never failed us. There are other street-food classics, too, with stripped-down surroundings that speak more to takeaway lunch bar than sit-down restaurant, so keep that in mind. It's also not currently open during dinnertime, but we've included it this year anyway in hopeful encouragement that this will help the owners change their mind.
Tang Du Style
971 Dominion Rd, Mt Roskill
*Chinese*
Tang Du's most popular dish is its best: the whole smoked chicken, soaked in a herbal soy stock and served with spicy raw garlic sauce on the side. Elsewhere you'll find a mix of food from several Chinese regions, seen in the variety of dishes like ma la-sauced meals, Guilin rice noodles (delicious, topped with fermented veggies, smoked meats and a salted egg) and fried cumin pork. The smoked meats here are a must-order, described by one judge as "charcuterie but Chinese". A restaurant that showcases the diversity of Chinese cuisine.
Penrose
Little Sicily
702 Great South Rd, Penrose
*Italian*

David Perillo and Steve Gilberd's Little Sicily is a welcome slice of affordable Italian food right by the train tracks. To find it, just follow the red, green and white sign to their yellow truck which, in non-pandemic times, offers indoor/outdoor dining so you can linger to enjoy your arancini. And it'll be a damn good arancini too, giant-size, just like they do it in Sicily. So get that, the calamari and the tuna crudo. We're also incredibly intrigued by the prospect of a doughnut served with garum (ancient fish sauce), which just gives us another reason to yet again follow the signs.
Ponsonby
Khu Khu Eatery
171A Ponsonby Rd, Ponsonby
*Thai*
Although it's certainly easier these days, eating vegan in this category can be difficult, especially if things are lost in translation. Luckily every dish at Khu Khu is completely sans-animal and animal-based products, even if it may not initially seem that way (duck drunken noodles, anyone?). The chefs here utilise a fair bit of mock meat, plus tempeh, tofu and, of course, vegetables, to go into their Panang curries and stir fries, which rise above the usual generic Thai takeaway flavours. Seating is limited inside, but they do pick-ups and are on Uber Eats (if you must).
Sandringham
Paradise
581 Sandringham Rd, Sandringham
*Mughlai*
We pulled up to Paradise for a takeaway during Alert Level 3 lockdown for a late lunch at 2pm, and it was bustling. Rows upon rows of canvas takeaway bags were upright and ready to slot in containers of curry, delivery drivers hovered on their phones. It was a ready reminder that Paradise is a well-oiled machine, effectively feeding hordes of people every day. It's a wonder, then, that there's an obvious quality to the food; its cooked-to-order curries taste fresh, with ample curry leaves and flavour, lacking that mass-produced watered-down flavour. Paradise is a reliable, known quantity, open from 11am–12am seven days a week.
Venky's
535 Sandringham Rd, Sandringham
*South Indian*
Sandwiched in the middle of two of one of the best stretches of eating in Auckland, Venky's is easy to overlook, when it is surrounded by so many amazing options. But to continue to do so is a mistake you no longer have an excuse to make. Venky's South Indian food is distinct from it's more common northern counterparts — the food here tends to be spicier in a pungent, tangy way, more than chilli heat. Everything we've had has been great, but good places to start is the Rava Dosa Upma, filled with chilli, mixed nuts, carrot and coriander, served with a coconut and ginger chutney.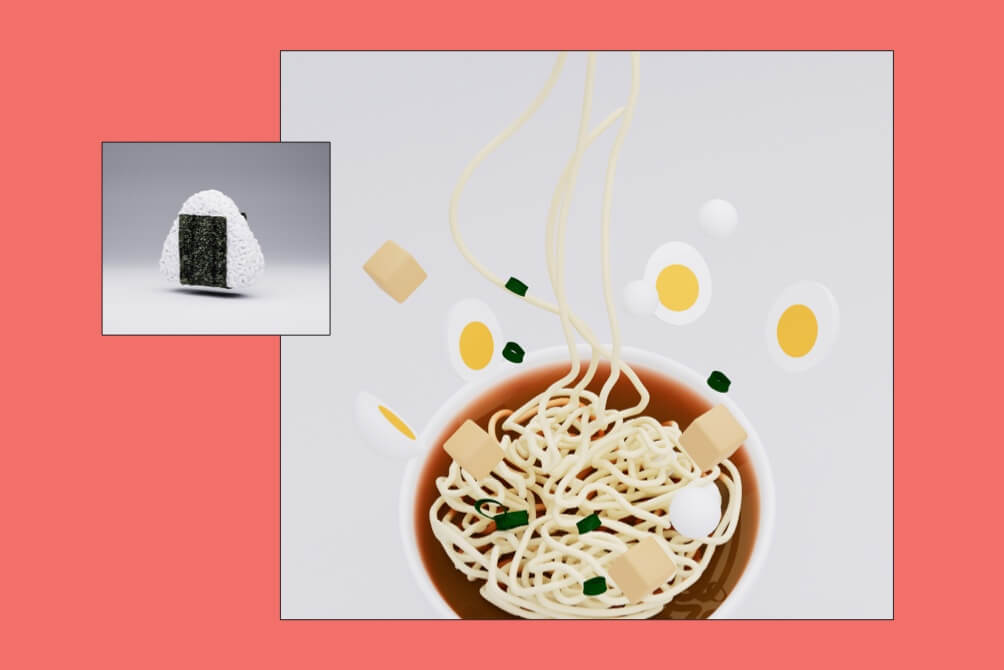 SOUTH
Ōtāhuhu
Try It Out
79 Atkinson Ave, Ōtāhuhu
*Vietnamese*
Three generations of family have been involved with the everyday operations of Try It Out, an Ōtāhuhu restaurant which opened in 1989. You can tell it's sorta old school almost immediately from the koi pond outside at the restaurant's entrance. Inside, it's a large, bustling room: trolleys roll past to clean up dirtied tables, people zigzag between groups to pick up self-serve water and cutlery; a television mounted to the wall plays quietly over the diners. Everyone is united by the food, mostly southern Vietnamese cuisine, which plays out in a menu that spans many pages. The pho is likely the most ordered dish (the restaurant uses a recipe, unchanged, from Try It Out's founder, the current owners' late father), which makes sense considering the attention given to its long-simmering broth. Flavours are colourful, bold, fresh; dishes are skilled but warm and homey. A well-deserved long-lived institution.
Treasure Kitchen
6 Station Rd, Ōtāhuhu
*Malaysian*
"Totally lives up to the name, TBH," one judge wrote in their notes. Treasure Kitchen, previously occupying a spot near the train station in Henderson, took over Penang Cafe's space in the Ōtāhuhu Town Centre last year, continuing its legacy of serving up Malaysian food. Evidently, there's a lot to love (even… treasure) here, like its take on loh bak, a deep-fried beancurd roll filled with vegetables and meats. Treasure Kitchen's comes with pieces of yam in the middle, giving it all a textural creaminess. Favourites, like Hainanese chicken rice, are well-executed, and, for dessert, a couple of lo mai chi, a cloud-soft glutinous rice dumpling, hits the spot.
Otara
Tanz Ktchn
1 Piako St, Ōtara
*Cook Islands*
A regular on the night market scene in addition to their permanent store on Piako St, Tanz Ktchn sells tasty, fresh Island food, mainly from the Cook Islands, including market plates that have messy, separate components designed to eat all together: steak, chop suey, minus (potato salad) and rice. Sometimes there will be raw fish, maniota (cassava bread), steam pudding, and bags of fried doughnuts that'll only set you back $5 for 12. 
WEST
Avondale
Malaysian Rice and Noodles House
57D Wolverton St, Avondale
*Malaysian*
At this point, this little noodle takeaway bar's resistance to accepting Eftpos is equal parts frustrating and admirable. (But they don't seem to be changing anytime soon, so do bring cash.) It'll be worth the trip to the ATM, though, because the char kway teow is smoky, charred, and pushing the boundaries of what flavour can do. It's evidence of years of experience manning the wok, and one plate of it will cover up all the sins of the sometimes less-than-friendly service.
Glen Eden
KL Cafe
7/4055 Great North Rd, Glen Eden
*Malaysian*
Even if you don't like Malaysian food, drop by to KL Cafe for one of its famous crepe cakes, grouped together in abundance at the display cabinet by the counter. And if you do like Malaysian food, well, you're in luck, because the food here is very, very good. Come here as a group to, as Malaysians say, "call dishes" and share a bunch; Marmite spare ribs (which, in our humble opinion, is a much better application of the yeasty spread than on toast), homemade tofu and cereal prawn are all dinner favourites. 
Gold Ribbon
1 West Coast Rd, Glen Eden
*Filipino*
This small family-run restaurant in Glen Eden is most known for its celebration cakes, colourful creations of purple and green and yellow boasting flavours like ube, pandan and yema. They're soft, light, joyful things, with simple decoration and lots of cream. When you pick your cake up, make sure it coincides with meal time, because hearty dishes like sisig, kare kare and sinigang are all delicious. Gold Ribbon also offers "boodle fights", where all the food is laid out on a long table covered in banana leaves, and eating with your hands is heavily encouraged. When we're out of lockdown, surely.
Henderson
Cielito Lindo
14 The Concourse, Henderson
*Mexican*
People inherently want what they can't have, and with Auckland severely deprived of a variety of authentic Mexican options, the masses flocked to this taqueria right beside the Henderson dump, Cileto Lindo. ("Cielito Lindo" is a popular theme song in Mexico, with cielito translating to sweetie and lindo to beautiful.) With co-owner Eliseo Delgado Munoz at the tools, you can order sopes, tacos, quesadillas and the like, with little tubs of salsa to add on to them yourself. The sopes are arguably the best things here (we say arguably, because the tacos are also in contention), with its handmade shells, thick and fried and loaded with Mexican picadillo. Yum.
Momo Junction
Shop 2/360 Great North Rd, Henderson
*Himalayan*
In last year's Eats feature, we featured Momo Junction and its owners, Sushmita and Rahul Pakhrin, who, despite having no previous hospitality experience, decided to take a chance and open up a restaurant serving the food they know: Darjeeling cuisine from their home in the Himalayas. It was a risk (Sushmita also had no formal training in a restaurant kitchen) but her dedication to recreating the dishes of Nepal, Tibet, Bhutan and Sikkim shows here, with flavourful momos swiped through a bold tomato-chilli sauce, and Tibetan meat pies (shafaley) deep-fried to hot, crunchy goodness. For some it'll feel like dining in a close family member's home; for others an introduction to an unfamiliar cuisine. Really, that's the beauty of a lot of restaurants on this list, of which Momo Junction is a perfect example.
New Lynn
Jai Jalaram Khaman
39 Boundary Rd, Blockhouse Bay
*Gujarati*
If we had to recommend three things to get at this vegetarian, vegan-friendly, Indian restaurant, we'd say get the friendly owner at the counter to ring up the vada pav, pav bhaji and khaman. The vada pav is an almost unrivalled on-the-go bite when you're starving and all you're craving is carbs, carbs, carbs. With deep-fried potato sandwiched in a soft dinner roll (think KFC but better), you'd probably want to have at least two. The pav bhaji also features those pillowy rolls that are then used to swipe at and dip into thick curries of potato and tomato. Then, the Gujarati street-food snack, khaman, is like a steamed savoury cake topped with all those flavourful aromatics: mustard, spices, chutney, chillies. God, it's all so good. 
Noodle Heaven
3114 Great North Rd, New Lynn
*Sichuan*
A small, underrated gem on a busy New Lynn strip. With two aunties cooking away in the kitchen, coming here can often feel like dining at a family's house. It's a gentle homey vibe that translates into hearty, no-frills food; though you'll still get the garnish (generous piles of green herbs on top) most of it is exactly as stated: noodle with beef stew, noodle with lap cheong (made in-house), noodle with pork mince. All at $11, too.
EAST
Burswood
Hungry Head
8C Torrens Rd, Burswood
*Cantonese*
A local favourite out East, Hungry Head delivers on what is always the signifier of a good Cantonese spot: its roast and BBQ meats (char siu, siew yoke and roast duck are all good). Elsewhere, its individual and sharing dishes are great versions of exactly what they're meant to be, like the chef's homemade tofu, a deep-fried egg tofu that we found delicious, even in a takeaway container. All in all, come here with your family, your bubble, your colleagues, to share and feast.
Panmure
Nasi Kandar Pulau Pinang
24 Queens Rd, Panmure
*Malaysian*
Chef Joe Singham and his wife Alexandra first started selling food at the night markets, opening their first brick-and-mortar in Panmure essentially during the Delta lockdown; they had a grand opening night just two days earlier. As for the name, Nasi Kandar is a Indian-Muslim dish that comes from Penang in Malaysia, one of those regional specialties that is best tried in its place of origin. If you can't quite make it there, however, Penang chef Joe's version is pretty close. It's essentially a mixed-rice dish, served with various condiments and sides like okra, sambal and curry. The number of components requires a real attention to detail, and it comes to the fore in the big, bold flavours. The nasi lemak is also particularly good, a little different with its coconut sambal and anchovy sambal, all stirred up together for some sweetness and spice. Add on the beef rendang or goat curry.
Peaches Hot Chicken
100 Queens Rd, Panmure
*Nashville*
What to get at Peaches Hot Chicken? The chicken. The chicken sandwich, the chicken on waffles, the chicken with a homemade buttermilk biscuit, the chicken plate with some pickles on the side. Nashville style, hot as all hell if you want it to be, and made to the owner's grandmother's recipe. That's all you really need to know.
The Walawwa
2 Basin Ln, Panmure
*Sri Lankan*
The menu is abundant and the portions generous at The Walawwa (we reckon one portion could feed two), a busy Sri Lankan restaurant that's popular with locals. There's curries, and noodles, and hoppers, and kottu, and chopsuey, and even fish and chips (though we would not recommend ordering this). We particularly liked the chicken fried rice with devilled chicken, which was devilled in so much as it was covered in a tasty sweet-sour sauce. The lamb lamprais, which consists of rice, sides and condiments (think prawn sambal) wrapped in banana leaves, is another Sri Lankan classic that delivers.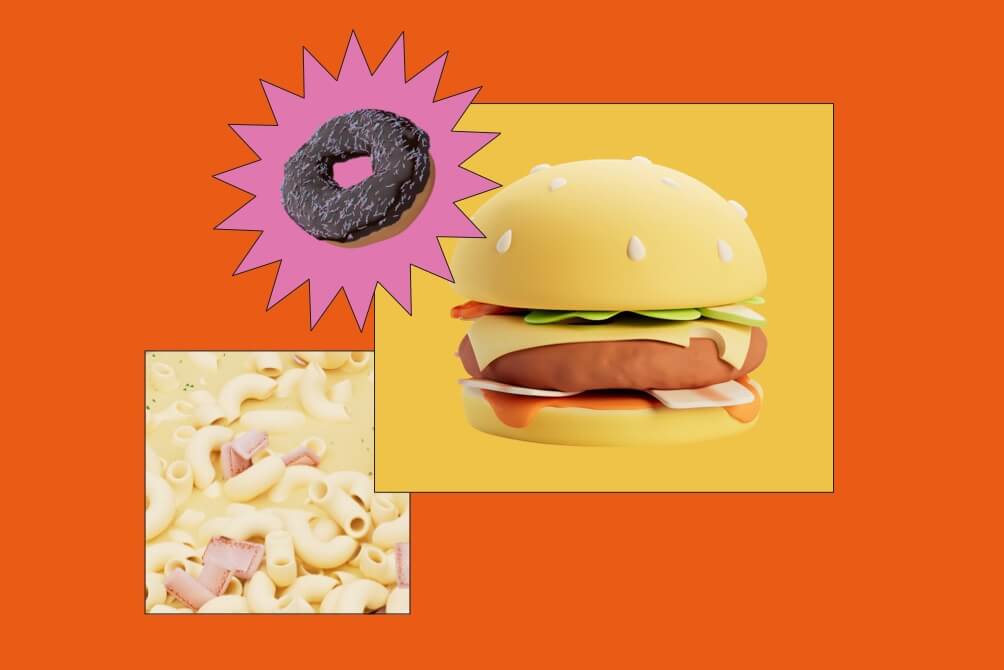 Behind-the-scenes, direct from our notes:
"One bite of that E-Saan sausage from Tom Yum Eden and I was already mentally freeing up space on the list off that alone. It came via UberEats, at the end of a very dull boring work day, and flavour burst into my existence with as much aplomb as a sausage feasibly could. The larb, too, my favourite Thai dish, had all these interesting herb additions that I hadn't noticed in other larbs in Auckland; less of a monotone fish-sauciness and more of a variation of highs and lows."
Jean Teng, @maybe.jean
"The grungy surrounds — an industrial area rubbing shoulders with the train track and its intermittent roar would merely feel shabby if the kai being proffered by food truck Little Sicily were only average. But it's bloody good, which makes everything feel edgy and cool. Calamari fritti is cooked with the lightest touch, velvety tuna crudo is offset with crisp capers, red onion, and lemon mayo. Overall these guys nail the balance of punchy and delicate flavours, and the granita and sundaes are going to be total genius for humid summers in Tāmaki Makaurau."
Anna King Shahab, @radish._
"JadeTown was perhaps one of the most interesting, unique and informative meals I've had in a very long time. The food is exciting and rich in gastronomic development, an important addition to the already amazing list of regional Chinese cuisine in Auckland. A little warning, the food is heavy, bold and unapologetic. This is why I love this place and can't wait to share it with all my friends. Will be back often for sure."
Sam Low, @_sam_low_
"Sedap! It wasn't just the food at Treasure Kitchen that was excellent, but it was the amount of care and consideration you could tell went into packaging it all up for takeaway. You can tell they take a lot of pride in what they do. Lots of love. The Hainanese chicken rice was perfectly poached, soft chicken, with a great seasoning level. The lo mai chi, oh my God, didn't expect these to be as good as they were. They were SO SOFT. Perfect skin to filling ratio. Bloody good."
Ruby White, @rubyjetwhite

–
INDEX A-Z
Chu Long Ji
Unit 11/20 Link Dr, Wairau Valley
Cielito Lindo

14 The Concourse, Henderson
Gold Ribbon

1 West Coast Rd, Glen Eden
Guilin Rice Noodles

263 Dominion Rd, Mt Eden
Huai Yang

302 Dominion Rd, Mt Eden
Hungry Head

8c Torrens Rd, Burswood
Kabul House

7/190 Stoddard Rd, Mt Roskill
Kl Cafe

7/4055 Great North Rd, Glen Eden
Little Sicily

702 Great South Rd, Penrose
Momo Junction

Shop 2/360 Great North Rd, Henderson
Mr Taco

64a Federal St, Central City
Noodle Heaven

3114 Great North Rd, New Lynn
Paradise

581 Sandringham Rd, Sandringham
Ramen Do

167 Symonds St, Eden Terrace
Sam O Jung

15/96 Rosedale Rd, Rosedale
Santhiya's

1270 Dominion Rd, Mt Roskill
Shanghai Noodle House

898 New North Rd, Mt Albert
Shefco

46 Stoddard Rd, Mt Roskill
Sneaky Snacky

184 Karangahape Rd, Central City
Spicy House

555 Dominion Rd, Mt Eden
Tang Du Style

971 Dominion Rd, Mt Roskill
Teolbo

18 Beach Rd, Central City
Tianfu Noodles

477 Khyber Pass Rd, Newmarket
Try It Out

79 Atkinson Ave, Ōtāhuhu
The Place

Shop 10 78/62 Hurstmere Rd, Takapuna
Udon Works

633 Dominion Rd, Mt Eden
Uncle Man's

277 Karangahape Rd, Karangahape Rd Precinct
Venky's

535 Sandringham Rd, Sandringham
Zool Zool

405 Mount Eden Rd, Mt Eden
–
This feature was published in Metro 433.
Available here in print and pdf.