Feb 20, 2020 Cheap Eats
Dominion Road is very long, with an intimidating amount of restaurants along the strip. Here we round up the best of the best Cheap Eats, taken from ?Metro's Top 50 Cheap Eats 2019-2020 list.
Sichuan
Some advice for first-time visitors to Chongqing Noodles. One: anything on the menu that includes the words "ChongQing Flavoured" is highly recommended. Two: the noodle dishes with small pieces of bone-in chicken boast some of the most flavourful poultry in Auckland. Three: same goes for the ginger duck. Four: the chef will blow your head off with chilli and Sichuan pepper if you give them the opportunity (i.e. by ordering "very hot"). Five: the pork dumpling in spicy sauce rivals those of Eden Noodles and you won't have to stand out in the rain to get them at lunch time. Six: go. Now.
340 Dominion Rd (also at 23A Wellesley St, central city)
Eden Noodles
Sichuan
It would be all too easy to go to Eden Noodles weekly, order their dan dan noodles every time, and never deviate from that — there's nothing wrong with having a favourite. But if you delve deeper, you'll find that their entire menu is incredible, which goes some way towards explaining the queue out the door from 11.30am every day. (And yes, we even include the "sad, cold noodles" in that.) It won't be news to seasoned fans that Eden Noodles is a place to venture out of your comfort zone and be pleasantly surprised.
105 Dominion Rd
Guilin
Your first time here you want to order the most obvious dish, the Traditional Guilin Rice Noodles. In the bowl you get a generous helping of chewy, slippery house-made rice noodles with sliced beef, boiled egg, crispy-skinned pork, pickled cowpea, spring onion, peanuts and fresh chilli. On the side comes a smaller bowl of pork soup with a large, well-boiled pork bone stewing in it, intensifying the soup the longer you leave it. We recommend following the menu's instructions and first eating the dish as a dry noodle, adding soup to taste whenever you feel like transforming your meal. Don't forget to get a free refill on the noodles if you're particularly hungry (see: Best Value award).
263 Dominion Rd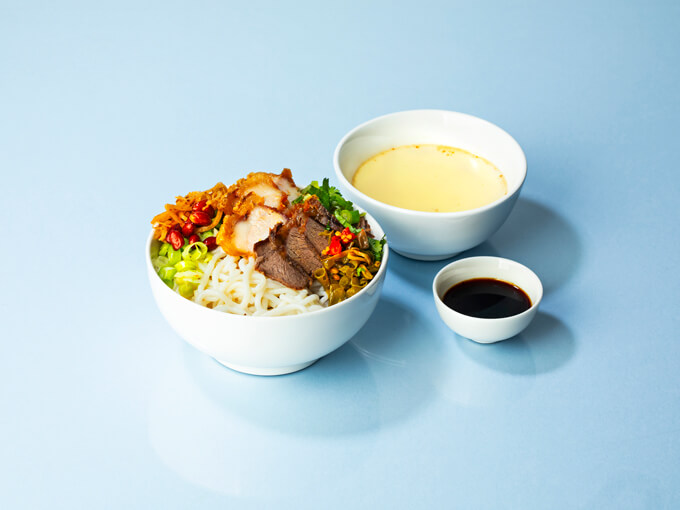 King Beef Noodle [CLOSED]
Chinese
It might be controversial to say this, but in the best way possible, King Beef Noodle's pork ribs taste like KFC. They're juicy, sweet and (again, controversially) taste great when dipped into the restaurant's signature beef noodle soup. The hand-cut noodles are wide and silky in tasty broth (oh, absolutely add some of the chilli sauce they have at each table to this). Their fried dumplings are sneakily some of Dominion Rd's best; crispy on the outside and very juicy on the inside. The vinegary seaweed salad is firm and moreish with enough Sichuan pepper to make your mouth numb for hours.
360c Dominion Rd
Ras Vatika
South Indian
Come here for big flavours, generous all-­vegetarian meals, and exceptional value. The jam-packed menu covers an unimaginable amount of snacks, chaat, dosas and thali, so trust us when we say you're going to want the mysore masala dosa: a thin, crispy pancake subtly tangy from fermented flour, garnished with chilli pepper and stuffed with a spiced mix of potato and onion. Also get a couple of "pooris" (puri) — the sav poori is a lesson in texture, crunchy and smooth and soft and chewy. Many items can be made vegan, too.
596 Dominion Rd
Sichuan
Good to know that its presence on an entire line from downtown streetwear label Parlour hasn't changed the quality of food from this Balmoral Sichuan institution. The braised pork hock, chilli chicken, and spare rib with foil are all deserving standards, but the specials board is where the magic happens. Oh, and did we mention it's open until 4am on the weekend (though after 1am you'll have to pay at the counter before you eat).
557 Dominion Rd
Stumpy's Pizza
Pizza
As the price of milk, and therefore cheese, continues to rise (not to mention the rents), it's getting harder and harder to find good pizza in this price range in Auckland. And the best we've had is Stumpy's, a former food truck that found a home on Dominion Rd. With a short menu mostly made up of classic toppings, Stumpy's does the important things right — thin, crispy and chewy bases, cooked to the point where you get some singed spots on the crust. Simple and delicious.
702 Dominion Rd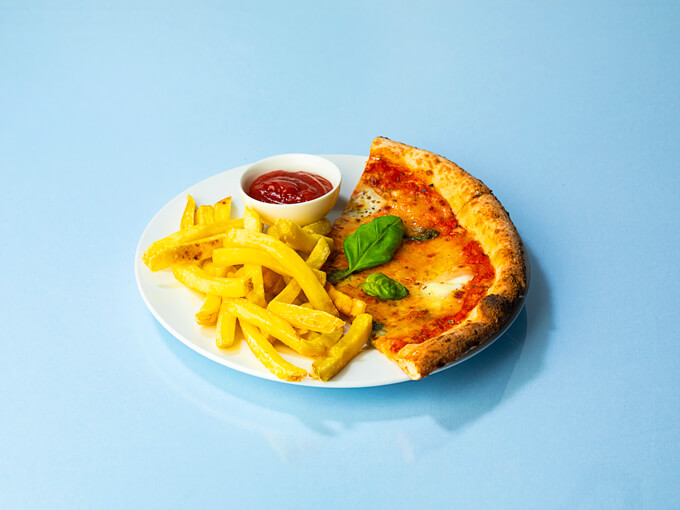 Northern Chinese
With an encyclopaedia of a menu and a price range to match, Tang Du Style can meet many levels of dining expectations, from thick, chewy noodles and lunch-sized main-plus-rice dishes to whole fish and large sharing soups and hotpots. Whatever you do, order the smoked chicken — a whole bird, smoked, chopped up and served unadorned, with a spicy vinegar to dip it in, all for only $15, or $10 if your total order is greater than $30. And you'll want it to be.
971 Dominion Rd
Tasty Noodle
Chinese
With the vinyl booths of a classic American diner and a Chinese singing competition permanently on a TV behind the counter, Tasty Noodle offers a range of Chinese cuisines: bold, spicy hand-cut noodles; clean and clear wonton soups (the $5 mini size is a perfect starter); vinergary salads; Chinese burgers; and a range of jar soups — rich, herbaceous and medicinal.
919 Dominion Rd
Japanese
Finally, a place in Auckland doing udon justice. The udon noodles here are springy and slightly chewy, specially made in-house to pair with their light dashi broths flavoured by kombu kelp, bonito flakes and sardine dashi, among others. On a hot day, you can't go past the sashimi with bukkake udon, the noodles served with cubes of ice and pour-over sesame or soy sauce; during winter, a soupy kake udon with their stacked vege kakiage tempura will do the trick. Get in early to grab a table — this small joint has lines out the door during peak hours.
633 Dominion Rd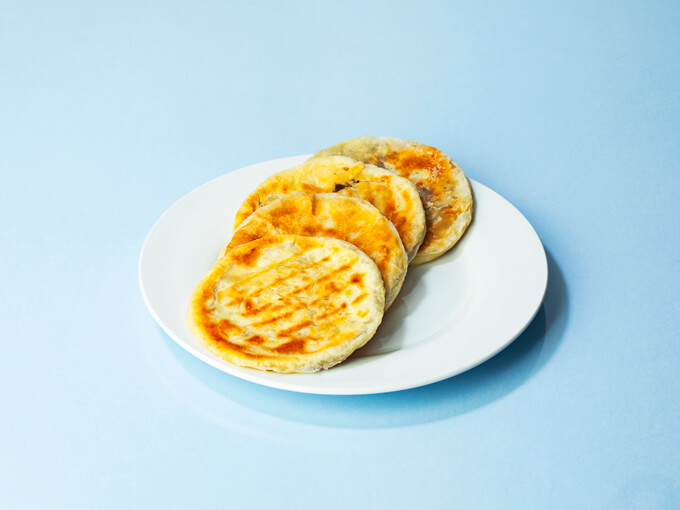 Viet Kitchen
Vietnamese
The owners of Viet Kitchen hail from Ho Chi Minh City, so the food here is ebulliently fresh, loaded with herbs and citrus. It's a cute space, up a couple of stairs from the street, with woven bamboo lamps casting a gentle glow, and excellent service. We love the Vietnamese pancake — crispy perfection, with a herb-packed salad and plenty of prawns and pork; the chicken noodle soup is clear and clean with a soothing flavour, and the pho is sublime. We're also fans of the Saigon special noodle soup, with offal, prawns and squid.
342 Dominion Rd
Wang Wang Spring Pancake
Northern Chinese
Aside from the fact that it has one of the best names on this list, Wang Wang is known for spring pancakes. Traditionally, they're eaten to celebrate the start of spring, but here you get them all year round. You order a plate of delicate but strong pancakes, then add fillings; we like the stir-fried potato with vinegar, though we're also partial to the scrambled egg with chives, which goes excellently with more meaty options.
704 Dominion Rd