Feb 17, 2020 Cheap Eats
The best meals in Auckland for $20 or less, from our Metro Top 50 Cheap Eats list, 2019-2020.
For a full list of our winners, including Best Value, Best Dish and Best New, click here, and for where to eat on Dominion Rd, click here.
Bo's Dumpling
Chinese
Bo Feng, the eponymous owner of Bo's, hails from Tianjin, on the coast east of Beijing, and in a hole-in-the-wall in the new Morningside Precinct cooks food his mother and grandmother taught him to make. The dumplings walk that fine line between delicacy and structure, with tender, succulent fillings. There's also a changing menu of street-food classics — recently we feasted on fried slabs of tofu with a chilli-laden sauce — and a particularly wonderful wrap, loaded with greens and herbs.
14-18 McDonald St, Morningside
Mexican
The immediate excitement generated by this former lunch bar in an industrial area (it still has a pie warmer to serve local workers at lunchtime) proves this is the Mexican food Auckland has been longing for. Simple ingredients, lovingly prepared without the American food truck-inspired embellishments. Try the sopes: thick homemade corn tortillas, fried flat with your choice of meats (we recommend the pork, which isn't on the menu but is a near-constant special), cheese and salsa. All the tacos are great too, but try the nopales — topped with thinly sliced cactus. There's nothing like it in Auckland.
1/14 The Concourse, Henderson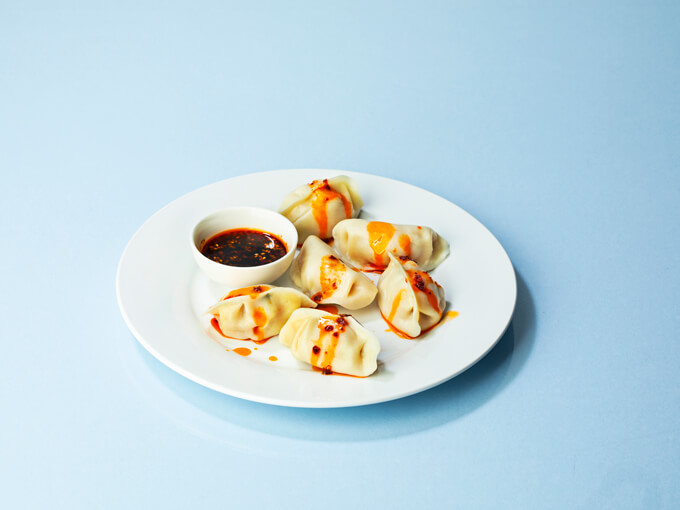 Sichuan
It would be all too easy to go to Eden Noodles weekly, order their dan dan noodles every time, and never deviate from that — there's nothing wrong with having a favourite. But if you delve deeper, you'll find that their entire menu is incredible, which goes some way towards explaining the queue out the door from 11.30am every day. (And yes, we even include the "sad, cold noodles" in that.) It won't be news to seasoned fans that Eden Noodles is a place to venture out of your comfort zone and be pleasantly surprised.
105 Dominion Rd, Mt Eden
Guilin
Your first time here you want to order the most obvious dish, the Traditional Guilin Rice Noodles. In the bowl you get a generous helping of chewy, slippery house-made rice noodles with sliced beef, boiled egg, crispy-skinned pork, pickled cowpea, spring onion, peanuts and fresh chilli. On the side comes a smaller bowl of pork soup with a large, well-boiled pork bone stewing in it, intensifying the soup the longer you leave it. We recommend following the menu's instructions and first eating the dish as a dry noodle, adding soup to taste whenever you feel like transforming your meal. Don't forget to get a free refill on the noodles if you're particularly hungry (see: Best Value award).
263 Dominion Rd, Mt Eden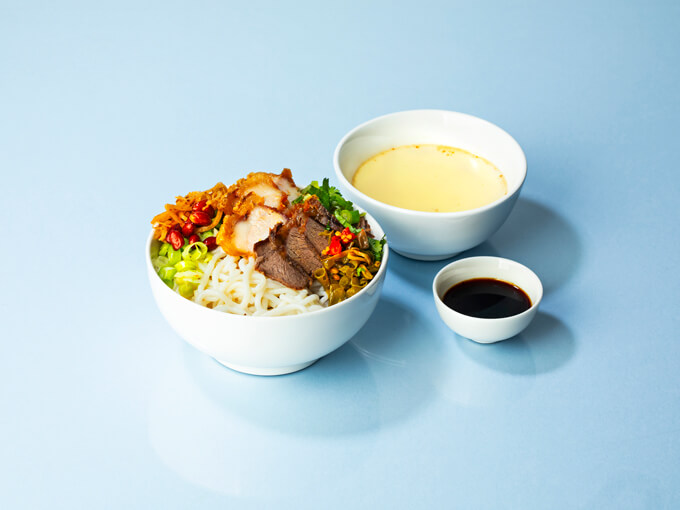 IPoh Malaysian Cuisine
Malaysian
Newly opened Ipoh shot straight to the Cheap Eats Top 10 with its silky-smooth Hainanese chicken and fried otak-otak (a Nyonya fish custard, usually steamed). Owner Daphne Toe takes great pride in her Ipoh origins — her family ran their own restaurant there — and most of the recipes here are recreated straight from her mum's cookbook. They do the classics just right: light-green nasi lemak rice leans into a subtle flavour of pandan; the beef rendang is excellent; and the char kway teow is enhanced by crisp bites of pork lard. Pair your meal with a sweet teh tarik drink imported from Ipoh.
598 Remuera Rd, Remuera
Ramen / Japanese
A visit to Tokyo or a binge on certain Netflix food shows aside, a visit to Ramen Do is the best way to begin to understand why ramen inspires such deep, unwavering obsession. With its cane furniture and sparse fit-out, it feels a little more Raffles than Shibuya, but the place is a calm, almost reverent ode to noodle soup. They make both their own stocks and their own noodles, and they boil eggs until just gooey inside, and then assemble bowls of perfect ramen, the garnishes and additions sitting neatly on top of the soup. The stocks are gutsy and rich, but utterly clear, and the noodles are cooked just so.
167 Symonds St, Eden Terrace
Northern Chinese
With an encyclopaedia of a menu and a price range to match, Tang Du Style can meet many levels of dining expectations, from thick, chewy noodles and lunch-sized main-plus-rice dishes to whole fish and large sharing soups and hotpots. Whatever you do, order the smoked chicken — a whole bird, smoked, chopped up and served unadorned, with a spicy vinegar to dip it in, all for only $15, or $10 if your total order is greater than $30. And you'll want it to be.
971 Dominion Rd, Mt Roskill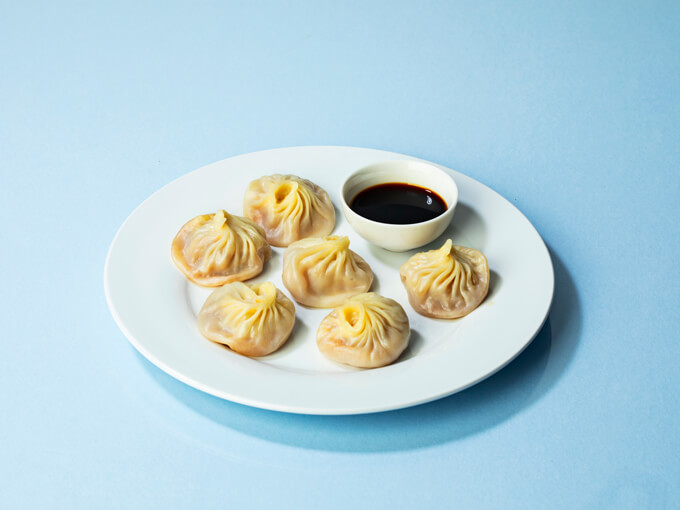 Taste in Memory
Shanghainese / Sichuan
Aside from its excellent name, this little shopfront on New North Rd has old-world sepia pictures, and a knockout menu of Shanghainese and Sichuan classics — including possibly the best xiaolongbao in Auckland. They arrive six to a bamboo basket, perfect little parcels just holding the soup inside, tender and porky and slightly sweet. There's also a blackboard menu with a range of excellent dishes including the spicy beef noodles, meltingly tender in a spicy soup with lashings of Sichuan pepper. We're pretty fond of the sweet treats from the cabinet on the way out, too.
Supreme Winner
964 New North Rd, Mt Albert
READ MORE: A full list of our winners, including Best Value, Best Dish and Best New.?
Sichuan
Tianfu is small, bright and clean, with friendly, helpful service and some terrific Sichuan cooking. We like the chicken gizzards in spicy soup, and the dumplings in spicy sauce, but not so long ago, we were guided towards the waiter's favourite — hand-pulled noodles with pork and chives. Like a dan dan noodle, only with a handful of bright green chives to offset the red spice, it's one of the best things we've eaten this year.
477 Khyber Pass Rd, Newmarket
Uncle Man's
Malaysian
Ah, that long, narrow space, with beaten-up floorboards and Malaysian tourism posters. We like Uncle Man's for the fact that it does breakfast — because there are few things finer than kaya toast — but more particularly for its menu of excellent Malaysian classics. The chicken curry roti canai is a thing of utter beauty, with a rich, spicy chicken curry accompanied by perfectly fluffy roti. That this costs $13 is a blessing. Go now.

277 Karangahape Rd (also at Sky World Entertainment Centre, 291 Queen St, central city and The Eatery, Eastridge)
For the full top 50 list, click here.