Nov 30, 2016 Bars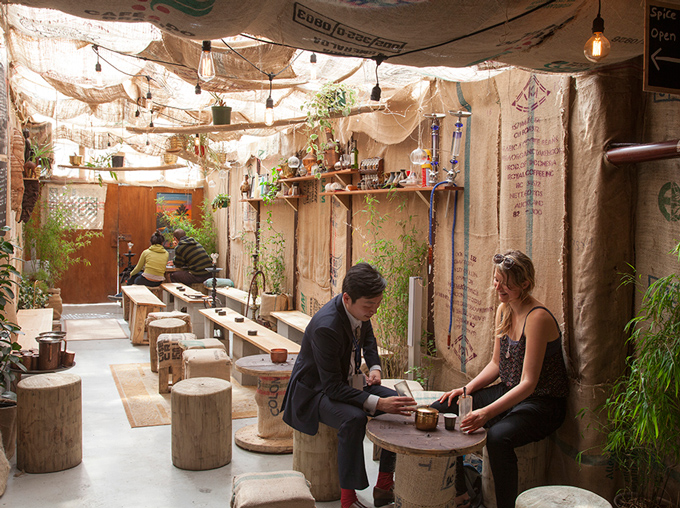 The back half of the Sandringham branch of Satya South Indian restaurant was, for a long time, a seldom used banquet hall and spice shop. The shop's still there, so you can buy imported spices and little treats, but now, in the adjacent room, is a chai house.
Enter through a flapping coffee sack door to the right of the main restaurant and wander down the corridor, into a sort of secret opium den. Inside, more sacks line the roof and the walls, there are indoor plants and lights with exposed filaments. Shisha pipes sit in neat rows on high shelves.
Take rest on a low stool – or the floor – and breathe in the scents of masala chai and spiced oil. "Everything here is fried at least once," owner Samrudh (Sammy) Akuthota jokes.
Start with a milky tea, laced with cinnamon, cloves and cardamom. It comes piping hot in a little paper cup, just the way it's served on an Indian train. As it cools a thin, gelatinous skin might form on the surface, stir to dissipate. Beers are listed by category – "interesting" and "boring".
Under interesting, the likes of Liberty Halo Pilsner and Panhead Supercharger, under boring there's Kingfisher. Cocktails, served over hand-cut ice and full of rum and ginger are just the thing after platefuls of spicy street snacks.
A selection of "limited special beers" changes regularly and features hard to find gems like "a can conditioned Victoria Bitter" that Akuthota found in his car boot three weeks ago. It costs $40.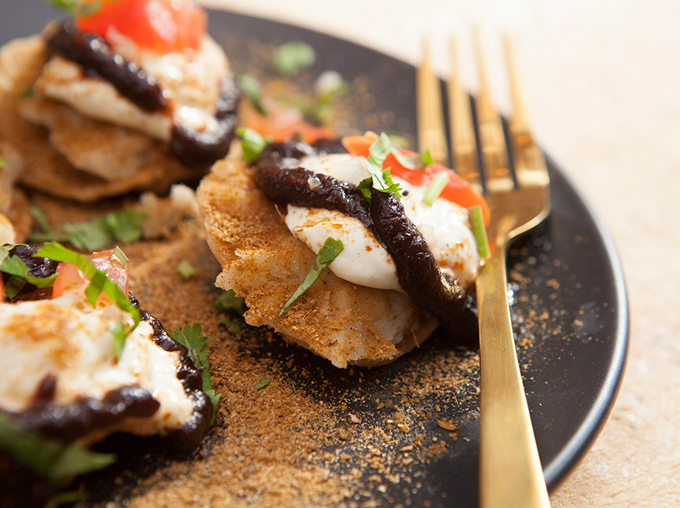 The menu is short and covers various states, idli – fermented rice and lentils – and chicken 65 from Mumbai, dumplings or momos from the border of Nepal and "Kurryage" fried chicken, blending influences from India and Japan. You can get Akuthota's Auckland famous dahi puri, which he's served in the restaurant since it opened – $2 each with a minimum order of four – but he's encouraging guests to try something new; a crunchy paneer special or cut mirchi (battered, deep fried chillis), perhaps.
Satya Spice and Chai Shop won't stay a secret for long, so go soon. Akuthota tells me the Christmas party request list is already getting pretty long.
Satya Spice and Chai Shop
515A Sandringham Road
09 845 8451
For more first looks, follow Metro on Twitter, Facebook, Instagram and sign up to the weekly e-mail