Pasture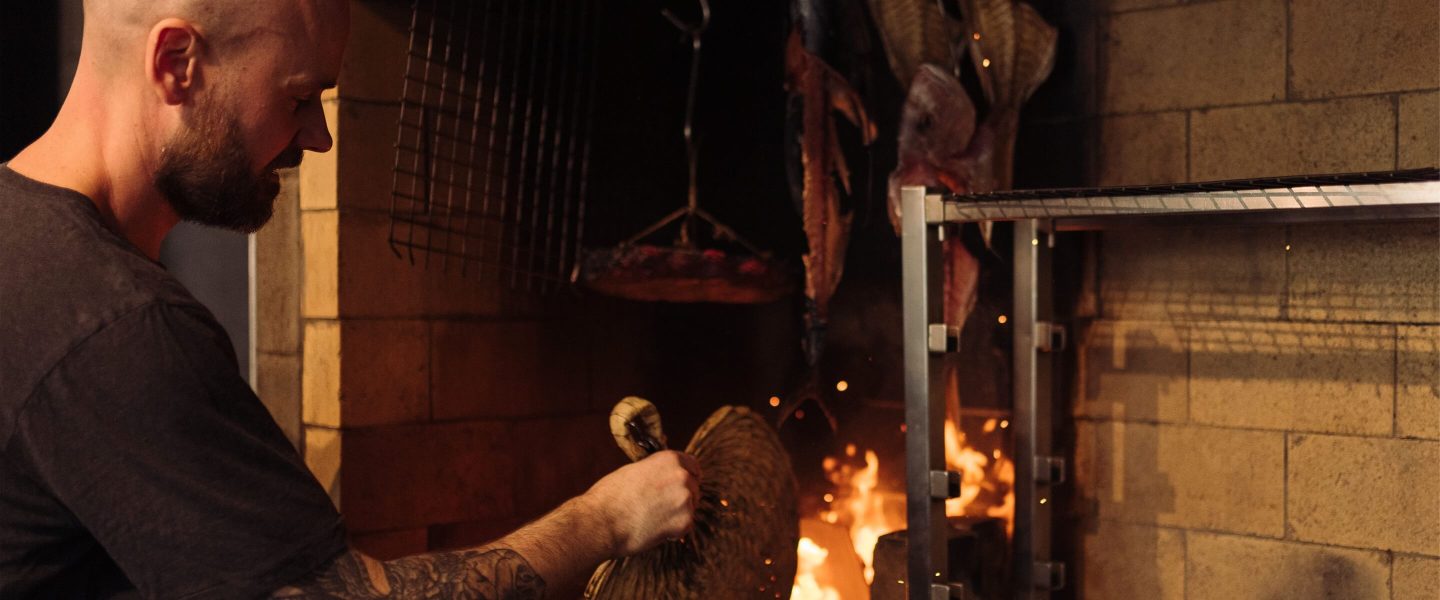 Pasture
235 Parnell Rd, Parnell
Closes 12:00am

Mon

Closed

Tue

Closed

Wed

5pm - late

Thu

5pm - late

Fri

5pm - late

Sat

5pm - late

Sun

5pm - late
Metro Favourites
Sourdough bread, Snapper with saffron and egg yolk sauce
An intimate six-seat chefcounter restaurant that takes its diners along a journey.
Dining at Pasture is a gently guided, all-in dining experience that starts right from being greeted at its front door. You're asked to arrive at Boxer — Pasture's sibling chef- run bar that opened in mid-2020 — where you'll also eat your first few courses. Strap in though, because that's only the start of it; with about 19-23 courses in total, there will be many bites to follow. Those bites may be Northland bananas in a take on leche de tigre, or thick slices of raw fish served simply with pickled fennel and vanilla-infused sea water, or a single choy sum with bee pollen and fennel seed. Everything changes seasonally.
It's hard to know exactly what to expect, even when you're in the thick of it, because a menu is only given to guests after the fact. It means that there is plenty of room for genuine surprises; ingredients treated in ways you'd never thought of, and flavours that may appear incon- gruous on a menu but work in tandem when eaten. They eschew sugar, and other usual crutches, to create dish- es that stand on their own, which can sometimes make for challenging eating — but never boring eating. You're served all of these courses by the chefs themselves, who fastiduously look after every element of the food as well as topping up your water when needed.
Verner will soon have (and may well have, by the time you're reading this) a new space, Alpha, which will run as a bakery by day, no doubt selling those loaves of sourdough which Pasture has become known for, and a test kitchen by night.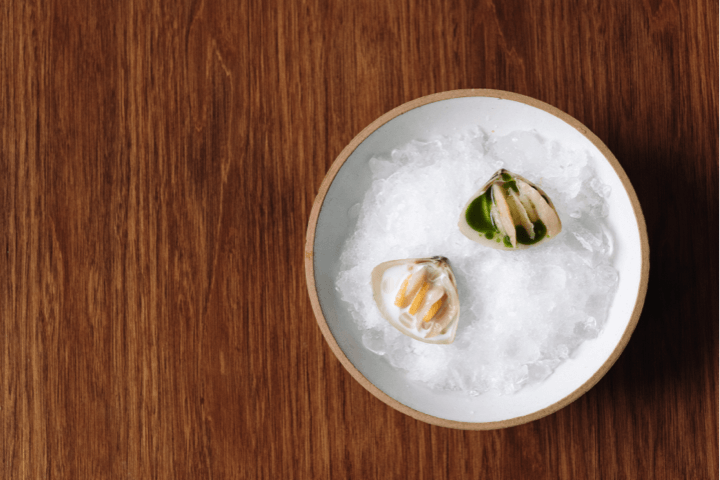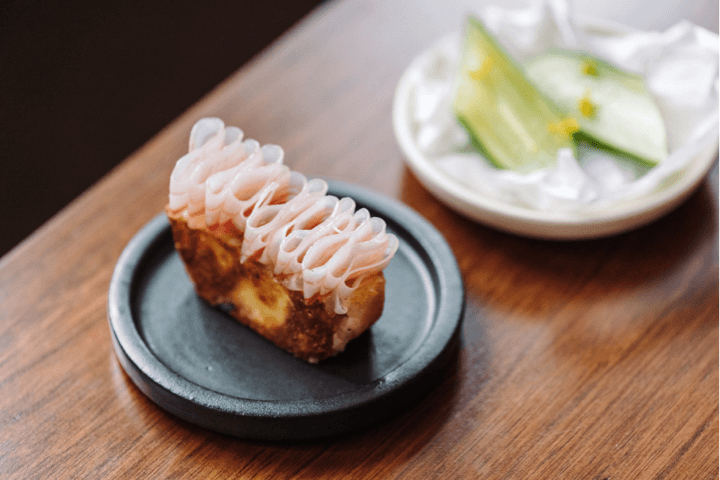 Near Pasture
Filters
Metro Top 50

Restaurant

Bar

Cafe

Eats under $25
Avondale

2

Balmoral

2

Blockhouse Bay

1

Britomart

5

Burswood

1

Central city

47

Devonport

2

Eastern Beach

1

Eden Terrace

9

Ellerslie

1

Epsom

1

Freemans Bay

1

Glen Eden

2

Grafton

1

Greenlane

1

Grey Lynn

8

Henderson

4

Herne Bay

2

Highland Park

1

Hillcrest

1

Hobsonville

1

Howick

1

Karangahape Rd Precinct

23

Kingsland

3

Manuwera

1

Morningside

3

Mt Albert

5

Mt Eden

22

Mt Roskill

6

New Lynn

2

New Windsor

1

Newmarket

8

North Shore

8

Northcote

2

Northcote Point

1

Onehunga

4

Ōrākei

2

Ōtara

1

Ōtāhuhu

2

Panmure

3

Parnell

6

Penrose

1

Ponsonby

17

Pt Chevalier

1

Remuera

1

Riverhead

1

Rosedale

1

Sandringham

5

Takapuna

4

Te Atatū Peninsula

1

Waiheke

7

Waterfront

4

Westhaven

1

Westmere

2

Wynyard Quarter

1
A la carte

34

Afghani

1

All-day eatery

3

Allpress coffee

12

Altezano Brothers coffee

1

Ark coffee

1

Asian Fusion

1

Atomic coffee

4

Bakery

8

Bar

31

Be Specialty coffee

4

Breakfast

9

Brew Bar

4

Burgers

4

Cabinet food

56

Cakes

3

Camper coffee

1

Casual

38

Charcuterie

1

Cheap Eats

71

Cheese

2

Chef counter dining

1

Chinese

21

Coffee Supreme

10

Cook Island

1

Courtyard

1

Degustation

1

Degustation dining

6

Deli

3

Dine-in menu

39

Dine-menu

1

Dinner

5

Eightthirty coffee

5

Espresso Workshop coffee

1

Filipino

3

Fine dining

7

Fixed-price meals

1

Flight coffee

6

French

4

Game meat

1

Good for dogs

5

Good for kids

22

Good seating outside

9

Guilin

2

Gujarati

1

Handpicked coffee

1

Himalayan

2

Indian

8

Indonesian

2

Italian

8

Jamaican

1

Japanese

13

Jiangsu

1

Korean

11

Kōkako coffee

6

L'affare coffee

2

Lanzhou

1

Lebanese

2

Licensed

2

Malaysian

10

Malaysian-Indian

2

Mediterranean

1

Mexican

2

Middle Eastern

2

Nashville

1

Neighbourhood

6

Neo-bistro

1

Nikkei

1

Odettes blend

1

Open Late

2

Open Mondays

17

Opens Mondays

1

Outdoor dining

17

Ozone Coffee

2

Pacific

1

Pacific Island

1

Pastries only

2

Peoples coffee

2

Peruvian

1

Pies

2

Private dining area

2

Private room

9

Ramen

4

Raw

1

Red Rabbit coffee

1

Rich coffee

1

Rocket coffee

3

Rotating guest filter brews

2

Sandwiches

5

Sashimi

1

Set menu

18

Shaanxi

1

Shanghainese

2

Shared-plate options

45

Sichuan

5

Sicilian

1

Smart

15

Society coffee

1

South Indian

1

Spanish

2

Specialty coffee

6

Sri Lankan

1

Sunday lunch

2

Taiwanese

1

Takes large bookings

13

Takes large groups

27

Thai

3

Turkish

1

Udon

1

Under25

67

Uyghur

1

Vegan

2

Vegan friendly

10

Vegan menu available

1

Vegetarian

4

Vegetarian menu

1

Vietnamese

6

Vineyard

2

Vivace coffee

1

Wi-Fi

9

Wifi

4

Wine bar

7

Yum cha

2


Load More