Forest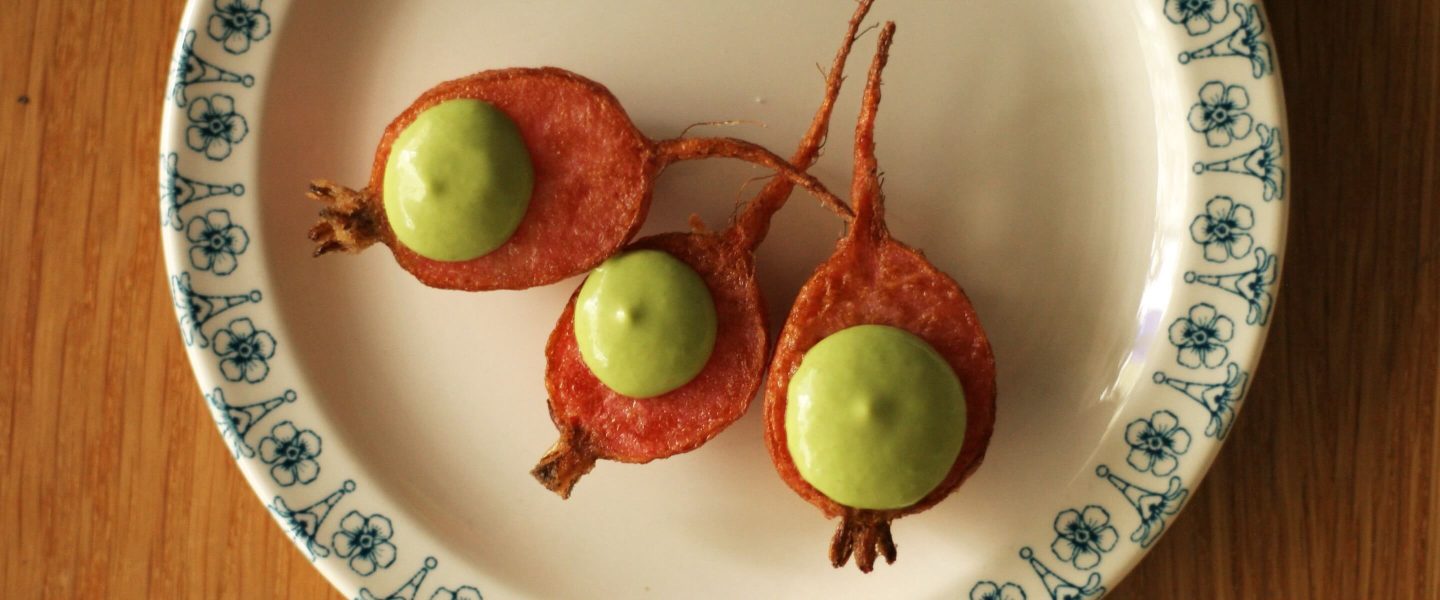 Forest
$$
Chef: Plabita Florence
$$
Chef: Plabita Florence
A fully plant-based restaurant from chef Plabita Florence.
There aren't a lot of places in Auckland for vegetarians to wander in and order freely, safely reassured that anything they'll get delivered to their table will be free of meat – so it'll be a novelty, then, that they can do that here, at Forest. Forest is a small, intimate dining experience by head chef and owner Plabita Florence, who works primarily with local ingredients whenever she can, often sourced from as nearby as from the market gardens down the road. 

As such, the three-course menu is set and dictated by the season. What we eat on one occasion will likely not be what you eat on your occasion, which is why you'll need to be okay with being surprised – all menus are handwritten and expressed simply, the items listed mostly by ingredients only. You'll find a heavy use of pickling and fermenting – on one of our visits, we were served a pickled new potato, with a lovely creamy mushroom base – and plenty of playful experimentation. We know it's much of a cliched thing to say when it comes to eating vegetarian food, but you really won't miss the meat: for example, a main of roasted cauliflower, all crispy and charred and laying in a persimmon mole, was utterly satisfying.

It's obvious that Florence delights in unusual flavour combinations and giving things a go, also shown in special events like her ice-cream pop-ups and Kelmarna Gardens' feasts, and it means being treated to a unique, and memorable, dining experience you're unlikely to get anywhere else. We also hear that Florence will soon be opening a new space on Dominion Rd, expanding the room she has to play with both literally and figuratively; it seems likely diners will soon be able to choose from more than just a three-course set menu. We're guessing (and hoping) there will be more snacks.
Near Forest
Filters
Metro Top 50

Restaurant

Bar

Cafe

Eats under $25
Avondale

2

Balmoral

2

Blockhouse Bay

1

Britomart

5

Burswood

1

Central city

47

Devonport

2

Eastern Beach

1

Eden Terrace

9

Ellerslie

1

Epsom

1

Freemans Bay

1

Glen Eden

2

Grafton

1

Greenlane

1

Grey Lynn

8

Henderson

4

Herne Bay

2

Highland Park

1

Hillcrest

1

Hobsonville

1

Howick

1

Karangahape Rd Precinct

23

Kingsland

3

Manuwera

1

Morningside

3

Mt Albert

5

Mt Eden

22

Mt Roskill

6

New Lynn

2

New Windsor

1

Newmarket

8

North Shore

8

Northcote

2

Northcote Point

1

Onehunga

4

Ōrākei

2

Ōtara

1

Ōtāhuhu

2

Panmure

3

Parnell

6

Penrose

1

Ponsonby

17

Pt Chevalier

1

Remuera

1

Riverhead

1

Rosedale

1

Sandringham

5

Takapuna

4

Te Atatū Peninsula

1

Waiheke

7

Waterfront

4

Westhaven

1

Westmere

2

Wynyard Quarter

1
A la carte

62

Afghani

1

All-day eatery

5

Allpress coffee

22

Altezano Brothers coffee

2

Ark coffee

1

Asian Fusion

2

Atomic coffee

6

Bakery

14

Bar

60

Be Specialty coffee

8

Breakfast

16

Brew Bar

7

Burgers

6

Cabinet food

99

Cakes

5

Camper coffee

2

Casual

70

Charcuterie

2

Cheap Eats

109

Cheese

4

Chef counter dining

1

Chinese

38

Coffee Supreme

16

Cook Island

1

Courtyard

2

Degustation

1

Degustation dining

12

Deli

5

Dine-in menu

69

Dine-menu

2

Dinner

7

Eightthirty coffee

10

Espresso Workshop coffee

2

Filipino

4

Fine dining

13

Fixed-price meals

1

Flight coffee

10

French

8

Game meat

2

Good for dogs

8

Good for kids

38

Good seating outside

18

Guilin

4

Gujarati

1

Handpicked coffee

2

Himalayan

2

Indian

13

Indonesian

4

Italian

15

Jamaican

2

Japanese

25

Jiangsu

2

Korean

17

Kōkako coffee

9

L'affare coffee

3

Lanzhou

2

Lebanese

3

Licensed

4

Malaysian

12

Malaysian-Indian

2

Mediterranean

2

Mexican

3

Middle Eastern

3

Nashville

1

Neighbourhood

8

Neo-bistro

2

Nikkei

2

Odettes blend

2

Open Late

4

Open Mondays

31

Opens Mondays

2

Outdoor dining

30

Ozone Coffee

4

Pacific

2

Pacific Island

1

Pastries only

4

Peoples coffee

4

Peruvian

2

Pies

4

Private dining area

3

Private room

16

Ramen

7

Raw

2

Red Rabbit coffee

2

Rich coffee

2

Rocket coffee

5

Rotating guest filter brews

4

Sandwiches

7

Sashimi

2

Set menu

34

Shaanxi

2

Shanghainese

3

Shared-plate options

84

Sichuan

9

Sicilian

1

Smart

29

Society coffee

2

South Indian

2

Spanish

4

Specialty coffee

11

Sri Lankan

1

Sunday lunch

4

Taiwanese

1

Takes large bookings

26

Takes large groups

48

Thai

6

Turkish

2

Udon

2

Under25

102

Uyghur

2

Vegan

4

Vegan friendly

18

Vegan menu available

2

Vegetarian

7

Vegetarian menu

2

Vietnamese

8

Vineyard

2

Vivace coffee

2

Wi-Fi

15

Wifi

7

Wine bar

14

Yum cha

3


Load More