Aug 20, 2018 Cafes
The owner of The Jefferson takes over cafe-bar Imperial Lane and gives it a refresh.
When I ask Ofir Yudilevich what's changed in Imperial Lane since he took over two weeks ago, his answer is simple – "heaps." He isn't kidding. The Melbourne-esque laneway coffee shop has become more of a cafe with an edge. Neon signs above the buffet, coffee bar and actual bar label the distinct new "bite", "brew" and "bar" areas respectively.
Yudilevich, with help from Paul Izzard Design, has accentuated the grand, retro bones of the original heritage building – restored by Fearon Hay in 2011 – by updating only the bar and decor to retain the industrial warehouse vibe. Hints of the building's previous life as a theatre house, the sloping floor and cavernously high ceilings in what used to be the foyer, remain.
Read more: Auckland's best bars 2018 | The best cafes in Auckland | Eight Auckland bars that are especially good for dates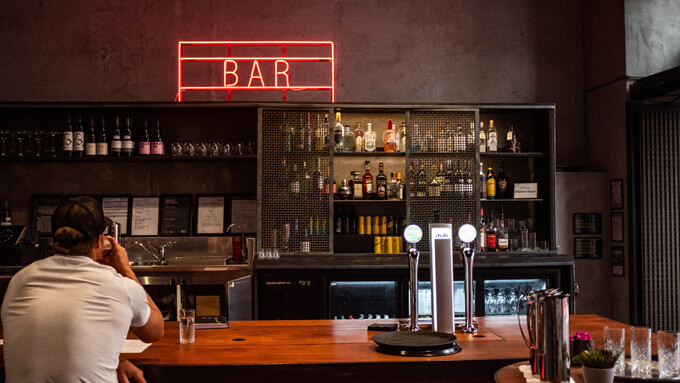 Yudilevich also owns neighbouring bar, The Jefferson. He says taking over the Imperial Lane space, just upstairs (or up-ramp), was a natural extension. But unlike The Jefferson's cave-like underground secrecy, Imperial Lane is set street-side, acting as a thoroughfare between bustling Queen Street and shared-space Fort Lane.
The space has always been informal, lending itself to beer drinking and platter eating in the sun which streams in from the garage-style door on the Fort Lane side. There are a range of platters sized for groups from 2 to 4 people. Ofir recommends the potted shrimps that are part of the seafood version – small shrimp cooked in butter.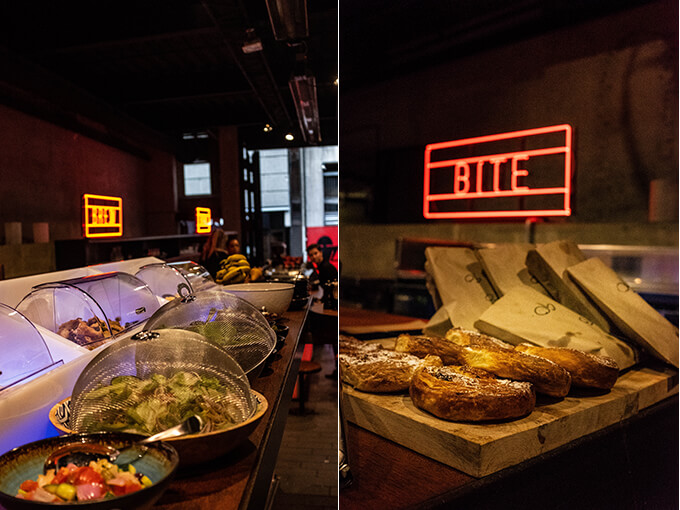 I say beer in the sun, but that beer could just as easily be champagne with brunch from the Lane's ever-changing breakfast and lunch buffet while you people-watch. The buffet is well stocked and continually changing, complete with a selection of salads, breads, meats and pastries. The bar is also just as well stocked – with a dedicated staff to serve you up whatever concoction you need – or just a really decent wine.
And the coffee? It's supplied by Red Rabbit , a boutique Parnell-based roastery that takes coffee seriously. Yudilevich is serving their futuristically brewed coffee – ground for exactly 26 seconds for optimum texture.
Open Monday to Saturday, 8 am till late.
Imperial Lane
7 Fort Lane
Central city
@imperial_lane