Nov 15, 2017 Restaurants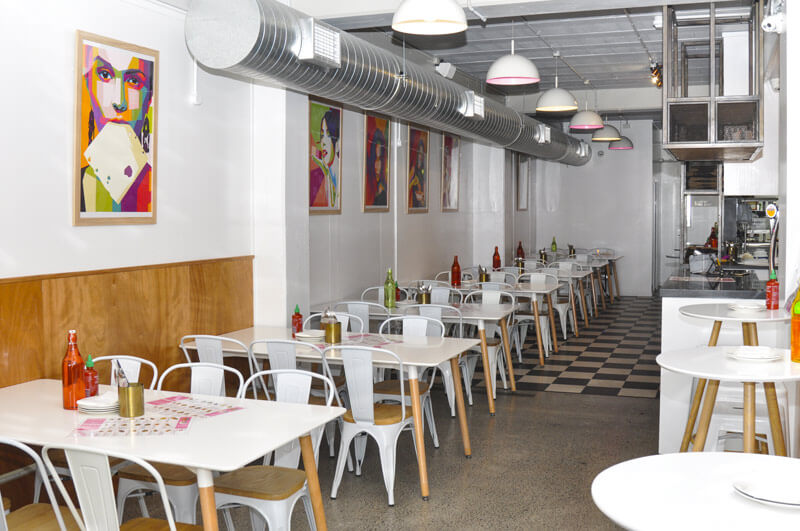 First look: Chicka
Chicka is now Arcade: read about it here.
Chimaek (chicken and beer) shops became mainstream in South Korea after a small stall selling original and spicy fried chicken was established in a mall basement in Seoul in 1977. Shops like this gained popularity with the working class throughout the 1980s for their ability to provide a cheap post-work meal for people to enjoy while drinking. Paul Anakakul has been busy renovating both of his existing restaurants – @Bangkok and Po' Brothers – while also opening his version of a classic fried chicken shop, Chicka, in Kingsland this month.
The fit-out is 80s-poppy, with a shiny disco ball hanging by the door, pop-arty paintings on the walls, and pink light bulbs providing party ambience. Currently being held at New Zealand Customs is an LED shaped like a giant cassette tape; it will take pride of place at the restaurant's entrance. Anakakul spins 80s vinyl on loud so you can bop while you eat.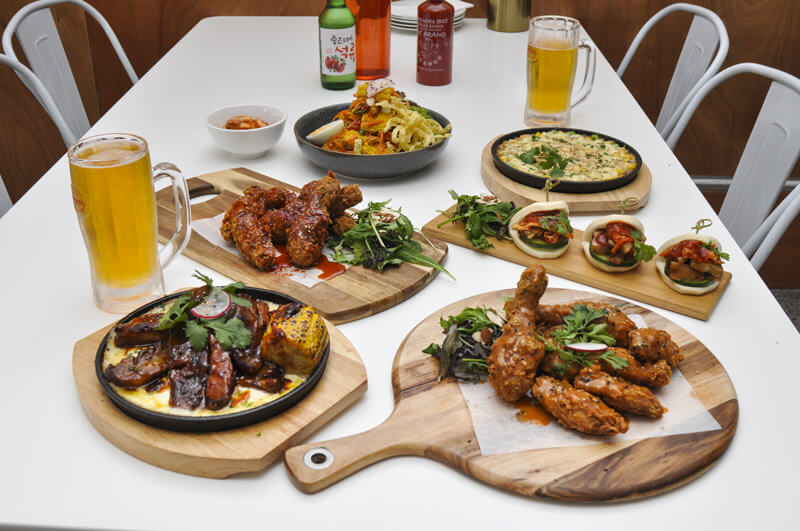 The menu reads like the best kind of eat-alone-in-the-dark bachelor food you could imagine, so fried chicken sits alongside melted cheese for dipping, saucy ribs (which also arrive cheese-coated), and $8 pints of Orion beer. Anakakul, being of Thai-Chinese descent, borrows influence from Thailand too, with the addition of spicy-sour som tum salads, and his riff on classic fried chicken – covered in green curry sauce. Should the mood strike, there is a Caesar salad available.
It's messy business dining at Chicka and dinner could require many napkins. Perhaps they should offer gloves? You might not want to take a first date here, but a group of old friends would make the perfect dinner companions.
Chicka
509 New North Road
Kingsland
@chickakingsland