Aug 28, 2018 Bars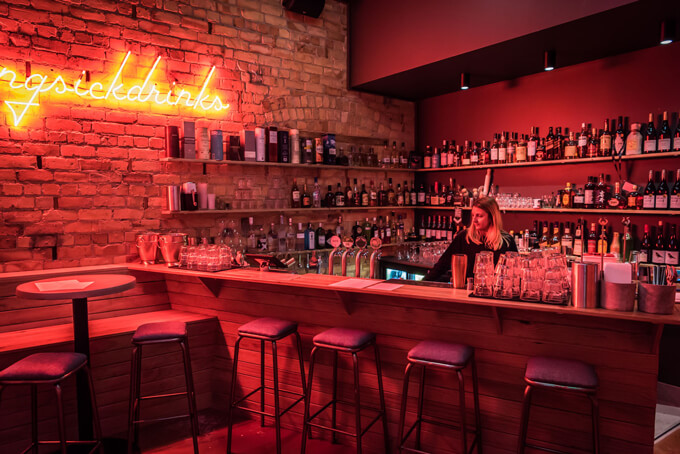 Kingsland's Umu Pizza expands with new cocktail bar Next Door, that is – as the name suggests – right next door.
If you've spent even 10 minutes queuing outside for one of Umu's wood-fired pies this winter, you'll be as excited as the restaurant's owner Simon Murphy is about their expansion. The New North Road pizza joint has recently removed the tiny bar they used to have, added an extra table, and knocked through the left hand wall to open Next Door – a 25-seater, neon-lit cocktail bar.
Stocked with several varieties of most standard spirits (with special attention to Murphy's favourite, whisky), the bar has carried on Umu's basic philosophy ofdo one thing and do it well. It's an informal, wood-clad space with good glassware, quality ice, and decent booze. Bar manager Kevin Parker has created eight unique cocktails – a number that complements Umu's eight-long pizza menu.
Read more: The best bars in Auckland | 12 places to find great fried chicken | A refreshing new hangout spot in the CBD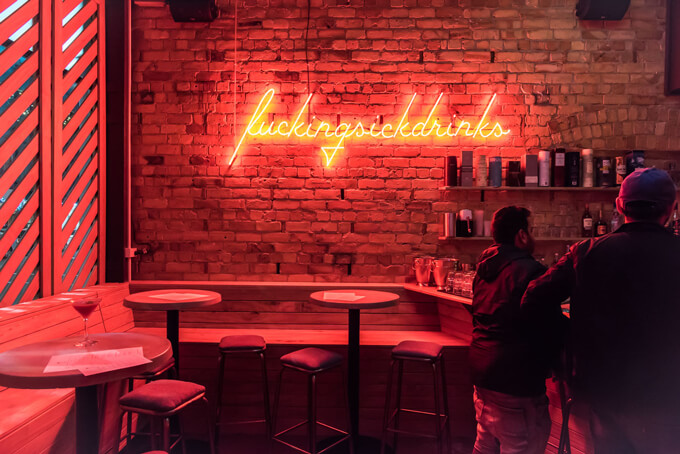 Because Next Door's focus is on crafted cocktails, which take some time to make, it's been designed with functionality in mind – large enough for the two bartenders to move around freely, but small enough so they don't get overrun with customers. Ample bench seating around the edge of the room and under the window has been left un-cushioned, so that later in the night it might be danced on.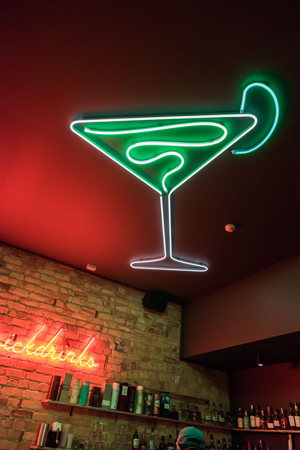 Neon lights in the shape of a cocktail and a slice of pizza respectively act as labels for the purpose of each room. Both Umu and Next Door are open seven days, with the bar serving booze as long as the restaurant's serving pizza. That could be at late as 2am some nights.
There's barely been time to dirty the glassware, but Murphy is already enthusing about his next renovation: This summer, Umu will be extending again, adding a deck out the back for a beers-in-the-sun scenario – as if his current offerings weren't temptation enough already.
Next Door
469 New North Road
Kingsland
@nextdoorkingsland