Aug 10, 2018 Music
An infusion of Sudanese music helps ensure Jon Toogood's latest under The Adults banner will be one of the year's most distinctive releases.
Remember when our very own hard-rock titans Shihad were accused of betraying their fan base by buckling to American corporate pressure and changing their name — albeit temporarily — to Pacifier? And remember when that endless touring through America softened them up so that they weren't even very hard anymore and started sounding a bit like all those other bands whose musical immune systems had been compromised by the machine?
Those same fans must have been aghast when Shihad singer Jon Toogood formed his occasional superstar side project with former Straitjacket Fits man Shayne Carter and singer-songwriter Anika Moa, among others. That group's self-titled 2011 debut was occasionally soul-infused and almost danceable, in parts at least.
Imagine, then, the apoplectic reaction to the latest iteration of The Adults, which biffs the previous crew overboard in favour of a flavour-of-the-moment, commercially oriented selection of guest stars that probably have never once headbanged to Shihad or experienced the delights of a genuine moshpit.
Then again, times have changed. Heck, when that first album came out, Lorde was 12, and Toogood must have noticed the sea-change away from rock to a much more pop-oriented R&B and electronic stage. Maybe he even likes the new thing.
<!– –>
It's tempting to dump all over Haja, the second Adults album, not because of its stylistic evolution but because of the loss of identity precipitated by having star turns rather than a core unit. First single "Bloodlines", for instance, features Wellington R&B diva Estère and Auckland rapper JessB, while "Take It on the Chin" features a cameo by viral hip-hop star Kings, and opening track "Boomtown" boasts both dream-pop queen Chelsea Jade and Kiwi/Rwandan rapper Raiza Biza. And so on.
But you know what? It would be churlish to slam an album that packs as much energy and creativity into one disc (or download or stream) as Haja does, and there's much more to it than at first appears: In 2014, Toogood was married in the Sudan, where he was inspired by the aghani-al-banat (wedding music) performed during the ceremony. Later, he returned there to record the Sudanese music which is used as a gelling and energising background throughout the album.
Cultural appropriation? Well, Toogood is serious enough about Sudanese music to have taken it on as his masters subject at Wellington's Victoria University, and the Sudanese sound files aren't just an exotic underlay but provide intrinsic melodic figures and textures, a kind of architecture that the songs are partially constructed around.
The success or failure of the songs is to some extent dependent on the star turns, although there are no real clunkers here. I'm not wild about Raiza's rap on "That Gold", for instance, but the song is rescued by Aaradhna's soulful contribution.
Toogood himself takes something of a backseat on Haja, singing only on the final two tracks, "Like the Moon" and "Gisma", both of them ballads, while the title track is reminiscent of the seminal 1981 David Byrne/Bryan Eno album My Life in the Bush of Ghosts. The whole thing is massaged into a singular piece by producer/engineer Devin Abrams (Pacific Heights), and if nothing else, will prove to be one of the most distinctive releases to have come out of NZ this year.
Catch The Adults at the Powerstation in Auckland on 15 September 2018.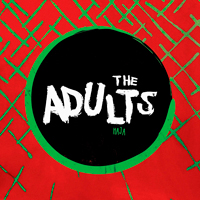 HAJA (Warner Music)
4/5