Mar 10, 2020 Cafes
Your friend is coming to town and you need to suggest a spot to grab a brew. Where do you go? In alphabetical order, here's 10 places we'd take them, with a cafe to cater for every vibe.
Click here for the full list of Metro MINI Top 50 Cafes 2019.
Is there a more reliable go-to, day and night, than Amano? Though it's well known as a first-rate spot for dinner, it's equally as appealing to brave the crowds for breakfast or lunch (Amano won Best All-day Restaurant in 2019's Metro Peugeot Restaurant of the Year, BTW). And brave the crowds you will, as three years on from their opening, the tables remain as full as ever, and for good reason: seasonal-led ingredients manifest in fresh, Italian-leaning comfort eats, like risotto with asparagus for breakfast, or octopus carpaccio for lunch. The on-site bakery lovingly handcrafts fresh loaves of bread, flaky croissants and takeaway sandwiches daily, and sometimes we go just for that.
Coffee: Allpress
66-68 Tyler St, Britomart
Go for: The quintessential Auckland brunch experience
Take your mum, take your kids, take your fussy mate from Wellington, take a date, go by yourself with a book — Bestie is that type of place. Definitely "cool", but not in the slightest bit intimidating, a bit quirky but not self-consciously so, it's just a guaranteed good time for all. The menu is inventive, taking influences from all over the place — try the smoked salmon fishcake with kumara purée and "banh mi pickles", the red lentil dahl with coconut labneh, or the fast-achieving-cult-status flatbread with spicy chorizo and a chilli-fried egg. The cabinet is always heaving with old-school baking with a twist, and service is fast and friendly, even when they're run off their feet (which is often).
Coffee: Eighthirty
St Kevin's Arcade, 183 Karangahape Rd, K' Rd Precinct
Go for: Showing how cool our city can be
Now open on Sundays (yay!), Coffee Pen is in the business of selling the best sweet treats in Auckland and they never disappoint. Silky chocolate tarts, the legendary banoffee pie and a revolving menu of truly excellent cheesecakes; whatever's on offer is always worth writing home about (or putting on your Instagram story). The savoury menu is small, just like the space itself, with a variety of sandwiches on offer, as well as portions of lasagna so generous you'll struggle to walk back up the steep slope of Basque Rd to your car. Go to see what's in the sweets cabinet, stay to linger over another coffee made with their specialty in-house blend, and people-watch on the shared trestle table.
Coffee: Coffee Pen blend
6 Basque Rd, Eden Terrace
Go for: Showing off your inside knowledge and the best sweet treats in the city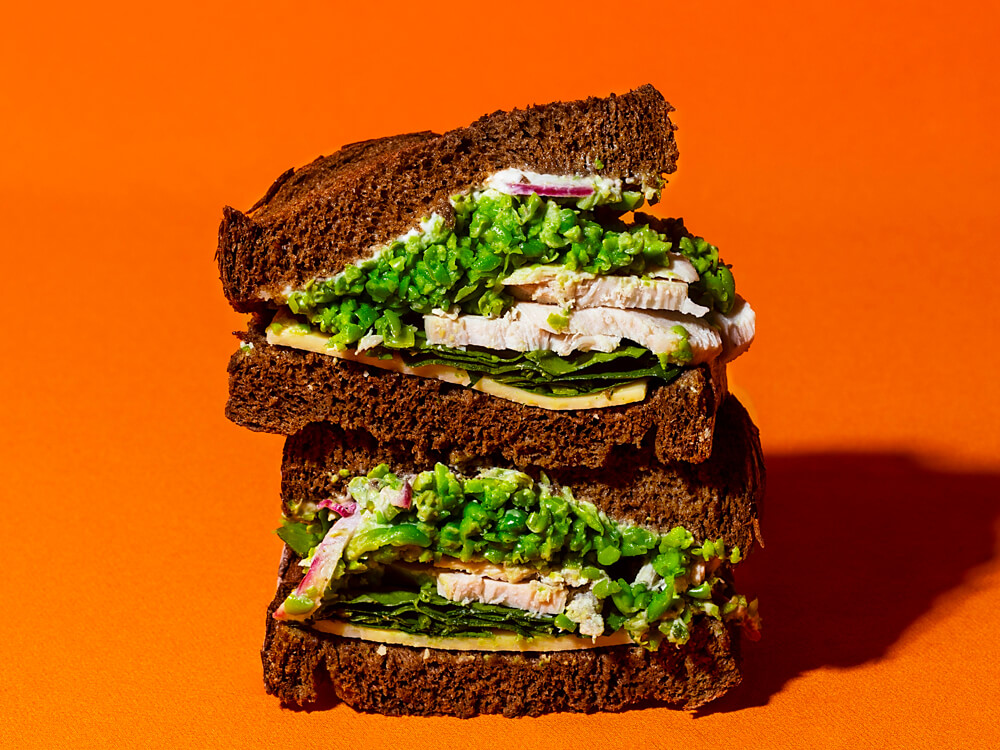 The coffee is good, the deli products (pickles, kimchi, marmite) are great, the tote bags are already a classic, the pastries are phenomenal, but (you know where we're going with this) the bread is why you keep coming back to Daily Bread. Whether buying a sandwich to eat in (we usually go for the chopped egg or the smoked fish) or taking a loaf home (choosing a favourite is impossible — there are so many different loaves for so many different needs), there's something happening at the core of every loaf that is distinctive and extraordinary. Oh, and the pizza nights are fun, too.
Coffee: Coffee Supreme
1210 Great North Rd, Pt Chevalier
Go for: A quick pit-stop for a morning cardamom bun, and maybe a donut or two
There's no better place for a filter coffee, and not just because it's a lovely spot to sit in (especially the window nook, which looks out onto the slower end of K' Rd). It's because of the baristas and staff, who know their beans and taste profiles like the back of their hand, procuring you the perfect cup of pour-over after some gentle prodding of what you're in the mood for. And it's also because there isn't a cafe with the same variety of beans anywhere else, pulling in brands from around the world plus supporting local roasters, too. There's a selection of pastries in the cabinet, and espresso.
Coffee: Coffee Supreme with rotating guest filter brews
452 Karangahape Rd, K'Rd Precinct
Go for: Impressing a coffee snob from Melbourne or London or Berlin
READ MORE: Metro Top 50 Cafes 2019-2020 Supreme Winners
READ MORE: Top 10 places in Auckland to get coffee
Fabric has possibly the most unexpectedly lovely waterfront location in Auckland — right across from the ferry wharf, looking out over the upper harbour and bushy hills of Greenhithe. The building's bloody good, too — part of the former air force base, all solid concrete with airy insertions of blond timber and linen. The all-day menu runs from miso mushrooms with tempura nori to a Welsh rarebit via the cafe standards with plenty of vegetarian options; at night, it transforms into a pleasant candlelit bistro. Oh, and there's a coffee-and-croissant hatch for commuters walking past on their way to the boat.
Coffee: L'affare
8 Boundary Rd, Hobsonville Pt
Go for: A day-trip out of the centre
Federal Delicatessen
The Fed is a great time morning, noon or night, but the bonus of heading along for breakfast or brunch is: unlimited filter coffee (you could technically indulge at night as well, but let's assume most people reading this enjoy sleep). The large New York deli-style breakfast menu offers a wide variety of options (though little in the way of vegetarian fare), including the rich, oily, smoked mullet hash with a poached egg — a delight. The brunch menu offered at the weekend features most of the Fed's signature dishes, meaning you could conceivably order a plate of poutine at 7.30am if you so desired.
Coffee: Good Joe
86 Federal St, central city
Go for: Spending time catching up over bottomless filter coffee
Fort Greene make their own bread in-house using their special organic starter, and the labour of love really pays off. Whether you order the Reuben (packed with homemade sauerkraut and brisket), the fish one (house cured — they really like keeping things in-house here) or the four-cheese grilled cheese, you can't go wrong with a Fort Greene sammy. The rest of their menu is short but sweet, featuring an inventive selection of egg dishes (with miso crème, or chipotle Mole Rojo), and remember to leave room for dessert. You can't go past one of their excellent house-made almond croissants: fresh, flaky and full of sticky almond butter. Go early on the weekend, or expect to wait for a table.
Coffee: Peoples
327 Karangahape Rd, K' Rd Precinct

Go for: Fueling up on a hearty sandwich before walking up K'Rd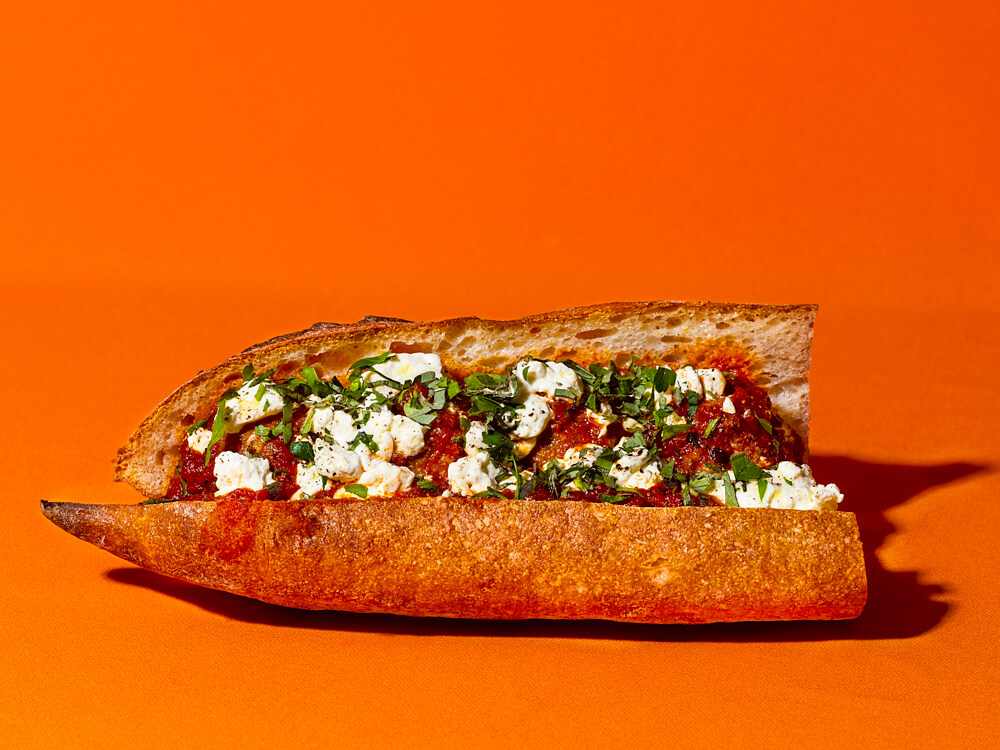 Grey Lynn's new all-day favourite, New Plymouth roasters Ozone have certainly entered Auckland with a bang. They've set up shop in an old industrial warehouse, seating more than 100 people in swanky booths and around their open kitchen, serving up earthy, sustainably focused dishes like Hawera quinoa falafel with fermented hummus, or a catch of the day with "hangi" yams. There's just something special about being swept up in the Sunday morning bustle, transforming the cavernous space into a true community hub. And, of course, the coffee menu here — complete with a dedicated coffee bar — is impressive; V60 and syphon and Aeropress and cold brew on tap, plus an on-site roastery out back. Welcome to Auckland, Ozone, and glad to have you here.
Coffee: Ozone
18 Westmoreland St West, Grey Lynn
Go for: Catching up with a big group of friends or family
What was once a neighbourhood cafe with barely a neighbourhood to support it is now a busting eatery open breakfast and lunch seven days a week and dinner Thursday through Saturday. Busy at the times you'd want it to be busy, slow and easy at the times you'd want that, too. The coffee — espresso, batch brew or cold brew — is always excellent. The food is just as good — usually light, often vegetable-driven, and often surprising, seamlessly running from breakfast to brunch to lunch and (sometimes) dinner, with a small core menu and other dishes weaving in and out throughout the day. Time it right and you can have oysters for breakfast.
Coffee: Flight
G03/85 Daldy St, Wynyard Quarter
Go here: Because it's the best cafe in our city
Click here for the full list of Metro MINI Top 50 Cafes 2019.