Jan 30, 2020 Food
K' Rd is a colourful hub of Auckland culture; not only the spot to seek a bargain vintage faux coat, it's developed a bit of a reputation as a fantastic dining district. Metro intern Britney Clasper rates her favourite picks along this one-of-a-kind, one-kilometer strip.
271 Karangahape Rd may not look like much from the outside, but diners are instantly transported to a cozy roadside shack once inside, with coffee sacks adorning the ceiling and stools decorating the floor. The chai lounge used to be a Satya restaurant, but Sammy Akuthota has made his parent's former restaurant into a real banger – Jesse Mulligan's local fave (circa July 2018). The dahi puri are a must-try: wee puffed crackers topped with yoghurt and spice.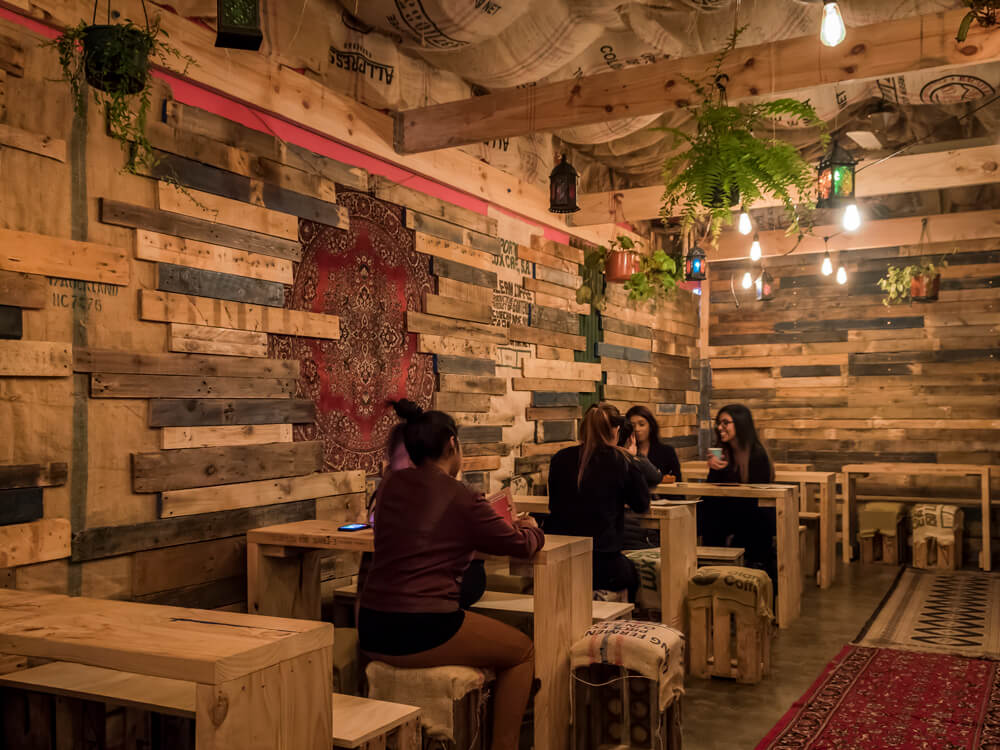 The pop-up that never left: Cotto
Opening their doors in May 2017, we couldn't be happier that Cotto has stuck around to continue serving up great Italian. You can taste the love that goes into the handmade pasta and the spinach & goats cheese dumplings are a go-to favourite – and no, they're not some Westernised fusion take on Japanese gyoza or Chinese dim sum (which my dining companion assumed). Rather, they're generously filled, buttery balls of goodness, which is also an accurate way to describe how you'll feel once you've finished your meal.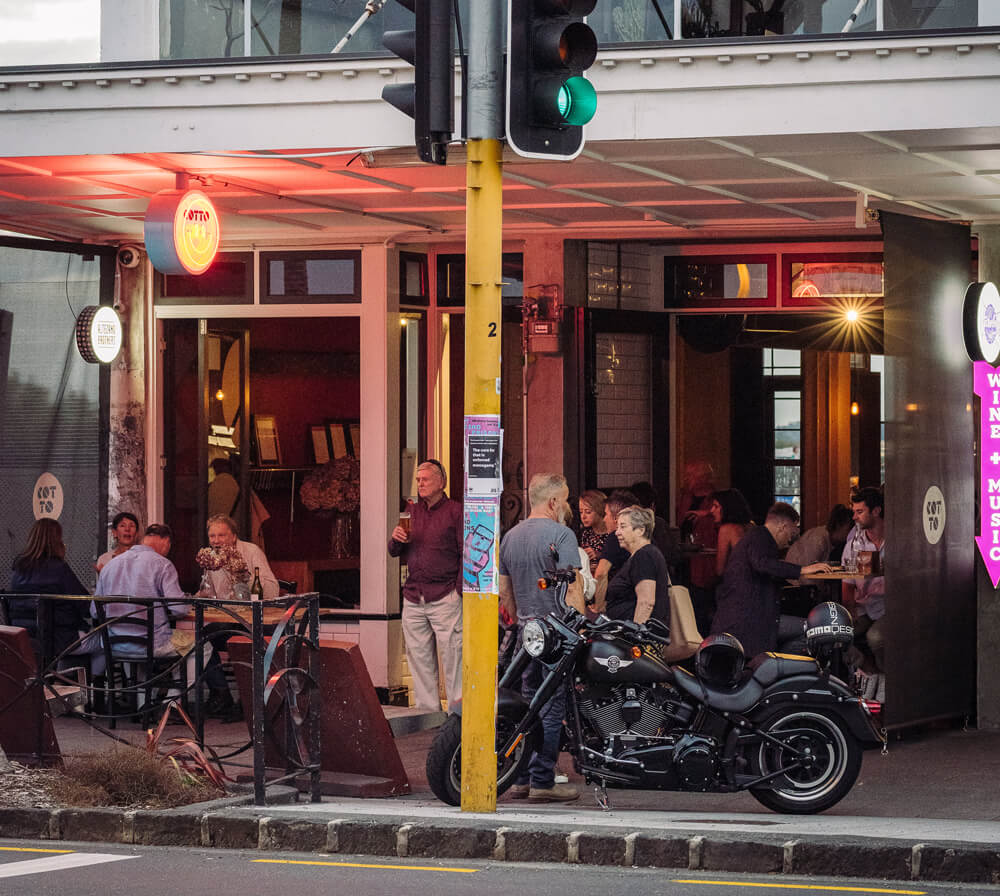 The purveyor of the neo-bistro movement: Bar Céleste
The hype surrounding this opening was certainly lived up to, with Céleste offering a modest, French-influenced menu, polished through Emma Ogilvie & Nick Landsman's prior series of La Péche pop-ups. Their signature whole flounder is Instagram bait, featuring a crispy skin topped with brown butter, capers and parsley. For those smart enough to line the stomach before a night out, this neo-bistro changes tack after 10pm, offering a socialite's version of Macca's (think garlic frites and filet o 'market' fish).
READ MORE: Bar Céleste simply the best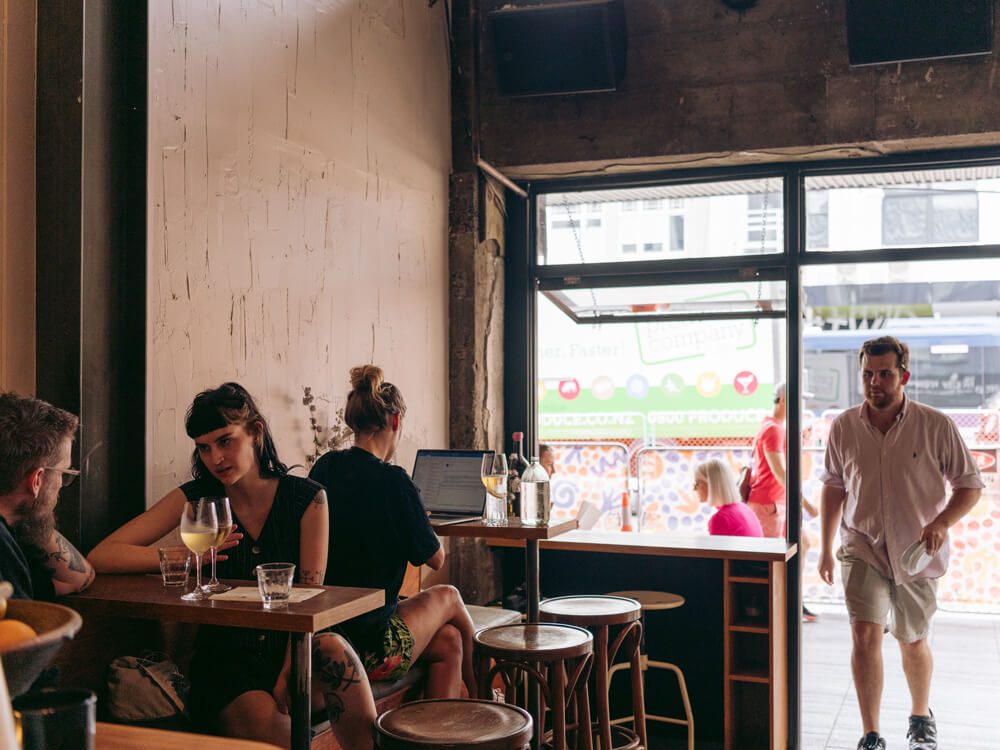 The restaurant doing more: Gemmazye Street
Head chef Samir Allen has cultivated a menu of Middle Eastern delights inspired by his Lebanese heritage. If you ask any regular what they'd recommend, immediately you'll be advised the hummus is a must-order. Silky smooth and creamy, with tahini, garlic and paprika. Smothered atop a piece of Lebanese bread, you'll never look at a tub of Lisa's the same way again. On Monday nights, Gemmazye Street is converted into 'Everybody Eats', the first pay-as-you-feel not-for-profit restaurant in New Zealand. Offering a three-course dining experience, each dish is cleverly crafted from food that would otherwise end up in a landfill.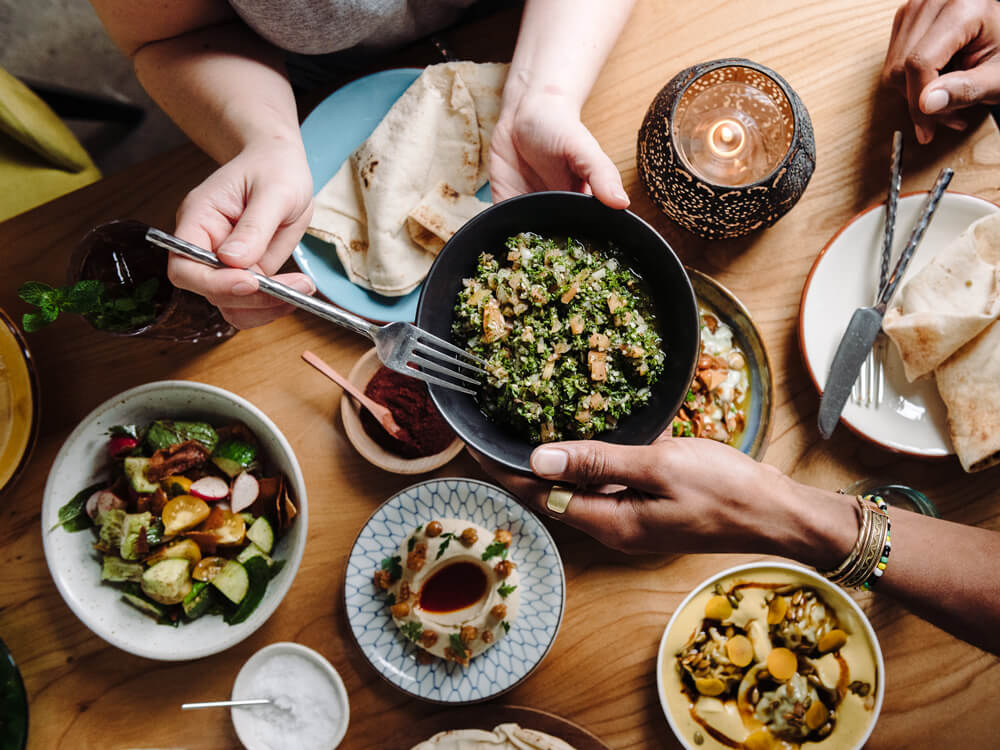 READ MORE: Pay-as-you-feel restaurant Everybody Eats opens in Onehunga
Since 2016, Madame George has been a local favourite with its niche but polished cocktail menu. Their signature offering, the 'pisco sour', proves that less can be more, with the zing of the lemon balanced by the creaminess of the egg white topping. The food's not half-bad either.
READ MORE: Madame George review: Guts, heart and bloody good food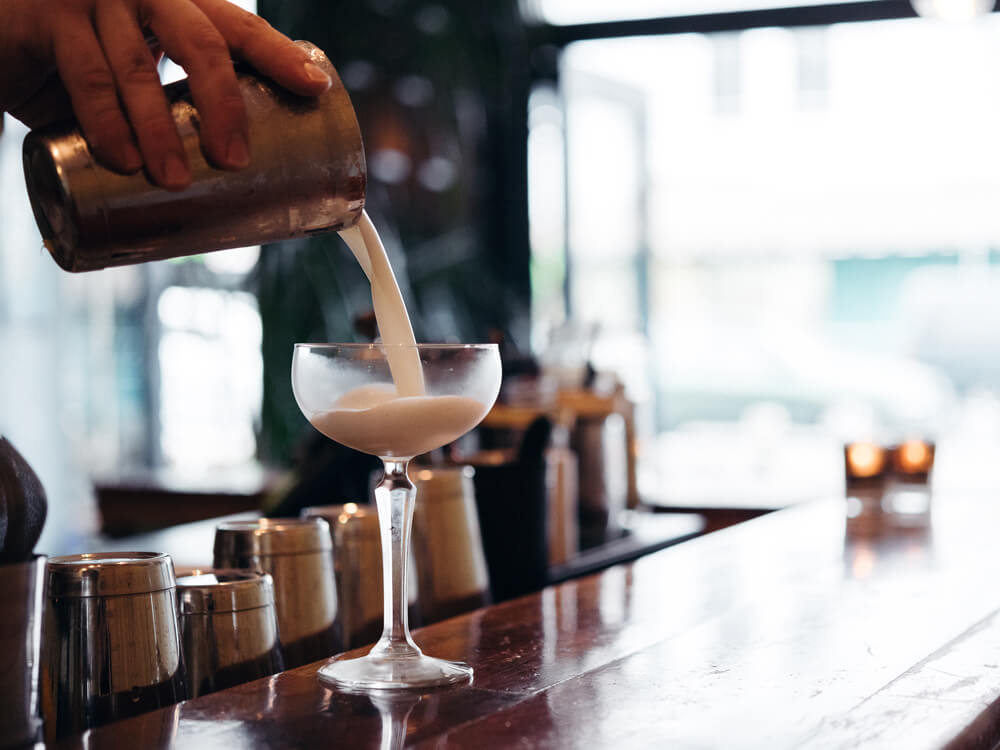 This Metro Top 50 Cheaps Eats spot took Auckland by storm with their Ostro pop-up, and now the team behind the glazed donut burger (named by us as the best in Auckland) are well-settled into their new home in Lim Chhour Food Court. Switching out a burger bun for a glazed donut might make your dentist wince, but even the most sceptical ought to give it a go. Their original glazed features a wagyu patty, kimchi fritter, cheddar cheese and sriracha. It's confusingly decadent – there's sweet, salty, meaty, fatty… but it works. The kimchi fritter is the element tying everything together. Should you choose to accept, you'll be provided with gloves to help tackle this beast (I'd highly advise that you accept all the help that you can get).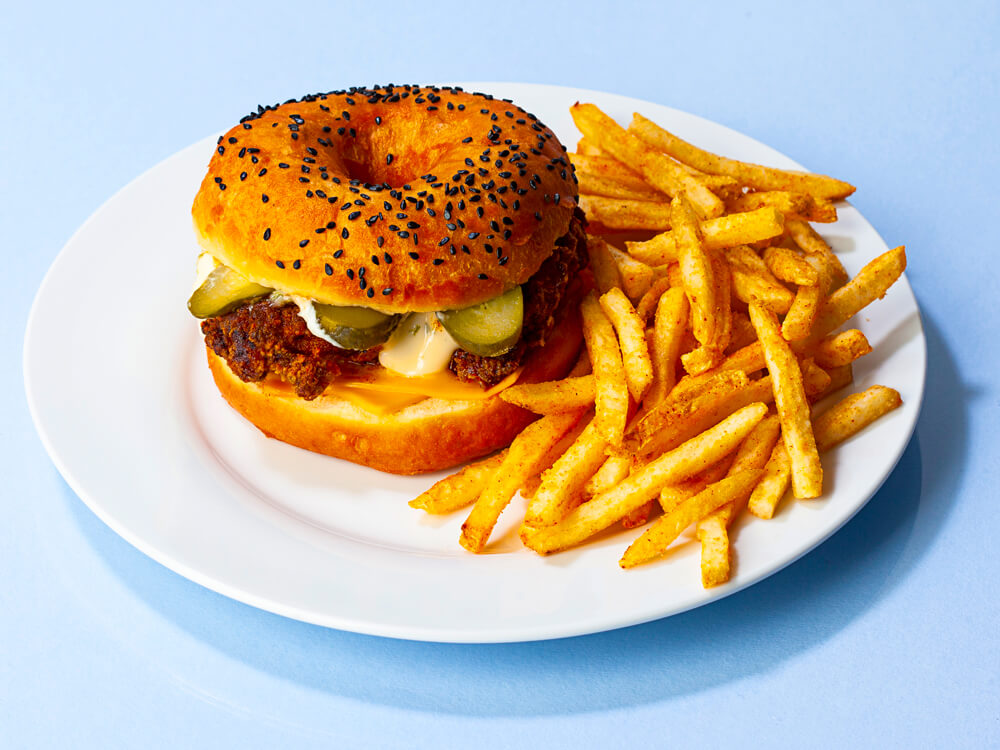 A long-time staple of the K' Rd dining scene, Coco's holds a place in every poor student's heart with their happy hour $13 pasta from 4-6pm, which pairs perfectly with a $7 vino for when exams have been extra rough. Although the spaghetti and meatballs is the archetypal Coco's order, their starter options will always hold a special place in my carbohydrate-craving heart. Their polenta chips and arancini are the deep-fried goodness that we all occasionally need in our lives; fried to crispy perfection and served with creamy condiments.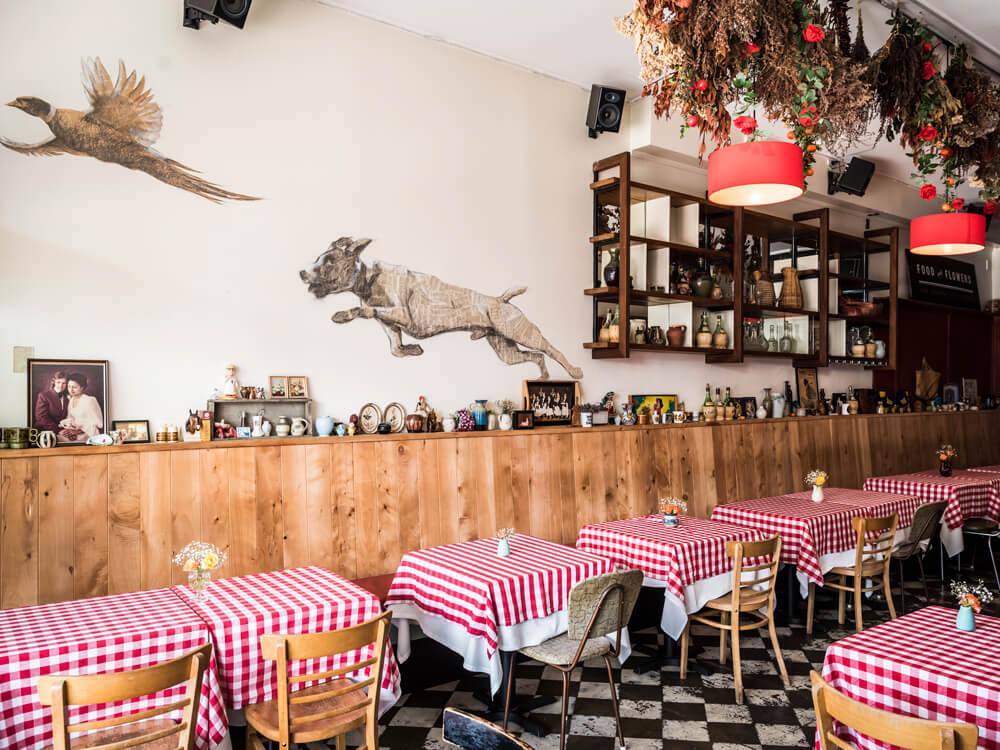 READ MORE: Has Coco's Cantina still got it?
Every K' Rd dining institution is different. It's an image of Auckland's diversity, reflecting the multicultural make-up of our city. There are so many brilliant places which have well-deserved cult followings, and this list only brushes the surface by touching on eight of my personal favourites. On K' Rd, there really is a dining experience for everyone – every dietary requirement, every craving and every budget.
READ MORE: Metro's best of Auckland, Peach Pit : A cool spot to drool, Clay; where wine is King