Jan 8, 2020 Restaurants
K' Rd's "neo-bistro" is the best of a spate of new openings around the city, to revel in during summer.
The news that the operators of La Pêche — partners Emma Ogilvie, who runs the front of house, and Nick Landsman, who runs the kitchen — were opening a bricks-and-mortar restaurant with the owner of Cotto generated more hype than Auckland has seen in a while.
Over a series of pop-ups at various restaurants and cafes around town, La Pêche skilfully built both a menu and a brand that are nearly perfectly executed in Bar Céleste , one of a coterie of new wine bars and bistros that have popped up just in time for summer. We've eaten in all of them, and Bar Céleste is undeniably the best.
Pitched as a "neo-bistro", Céleste is one of the first Auckland restaurants to embrace the "bistronomy" movement that has transformed the dining scene in Paris (where Ogilvie and Landsman met) over the past decade or so. Until quite recently, Parisian dining was dominated by restaurants that were either formal — white-tablecloth temples of haute cuisine — or casual — chequered-tablecloth bistros where the food tended towards the mediocre. (A 2013 survey concluded 30% of French restaurants served reheated frozen food, and a 2010 documentary estimated the number was as high as 70%.) The bistronomy movement has broken that down by opening small, affordable restaurants with lively atmospheres, interesting wines and ever-­changing seasonal menus.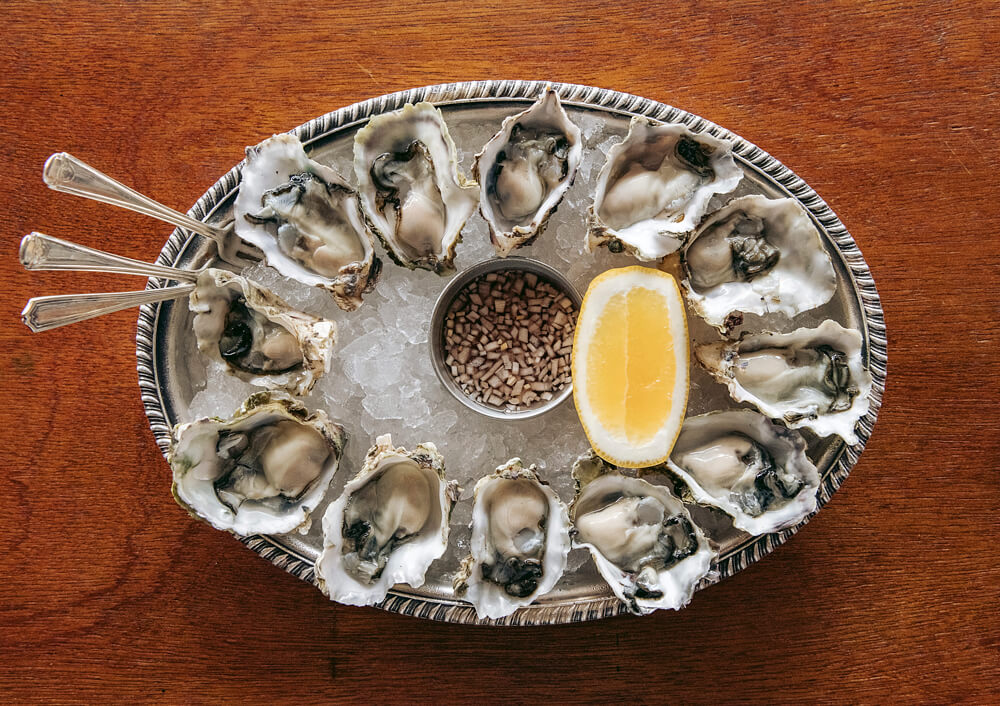 Céleste could have gone badly wrong, given how completely on-trend it is: skin-contact wines, oysters, whole fish, chunky sourdough, upscale takes on fast food, 'nduja… But they pull it off, because it's so well executed. It may be Landsman's first restaurant, but since arriving from Paris, he's spent his time cooking at Depot , making the Al-Brown-Kiwi-bach version of the same kind of food (though without the menu fluidity). Ogilvie, too, has designed an approach to hospitality that combines a welcoming dinner-party flow with a no-nonsense attitude that you can't help but think of as also being as French inspired as the menu.
The food tends to the simple and irresistible. The oysters are fresh and briny; the 'ota 'ika (a Tongan raw-fish dish made, in this case, with trevally) is light, bright and tastes like summer; the judion (butter) beans are fat and juicy with the freshest olive oil and crisp parchment bread; the pommes paillasson topped with crème frâiche and chives are probably the best hash browns in town (intended as the highest of compliments!).
Of the bigger plates, the whole flounder is the signature dish, seen on Instagram feeds daily, and is softly cooked, its crispy skin then topped with a deep-brown butter and capers and parsley. But the highlight of the menu is the octopus a la plancha — meaty chunks of charred yet tender tentacle with a chorizo vinaigrette and parsnip velouté that, as you eat, combines into a rich sauce to be wiped (or licked clean) from the plate. To finish, the chocolate ganache with grassy olive oil and big flakes of sea salt is soft, luxurious, and satisfyingly sweet and savoury.
Céleste isn't just a great restaurant, it's also a great bar, where certain young, upwardly mobile types meet for obscure wines and sour beers (natural wine will be for the 2020s what craft beer was for the 2010s and champagne was for the 1980s). As the night gets later, the music gets louder and, after 10, the DJ becomes more prominent as the menu changes to oysters, fries and the market fillet o' fish, a mainstay at La Pêche pop-ups. It's great — soft, flavoursome, nostalgic yet surprising. But I'll take the octopus any day.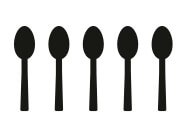 Bar Céleste
146 Karangahape Rd, K' Rd Precinct
barceleste.com
Hours: Tue-Sat, 3pm-late
Bill: Small plates $9-20; large plates $25-36; dessert $9-15
This piece originally appeared in the January-February 2020 issue of Metro magazine, with the headline 'Celestial evenings'.