Jan 13, 2020 Bars
Simon Farrell-Green visits new natural wine bar Clay on Karangahape road, where he finds the exceptional drinks list is as wide as the bar is narrow.
When our Restaurant of the Year judge Pat Nourse came over from Melbourne in March, he wanted to know where all the little natural wine bars were, and I had to tell him we didn't have any. Now, suddenly, they're sprouting all over the city — the latest being Clay, which opened just before Christmas on K' Rd in a long, thin space that used to be a mobile repair shop.
It's a partnership between Brendan Manning, Garage Project's Jos Ruffell, and Daniel Gillett, who runs Wine Diamonds, a distributor that specialises in biodynamic and organic wine. And that's very definitely the focus here; there's a long list, with plenty by the glass and two rotating taps of wine that comes by the litre-carafe. And, since it's also an off-licence, you can drop by for a bottle on the way home at 20% off the menu price.
It's a great space. There's a long high wooden table right down the length of the room, and a floor laid with a rough mosaic of tiles. The walls are green and there are fridges down the side wrapped in oak, which makes it feel a bit like you're drinking in a shop — and that's a good thing. (Though I'm not entirely sure how you're meant to access the fridges when there's a full house; that table is almost comically gigantic, and dominates the space.) The menu is short: a few snacks, and three pizete, which are round and puffy and nicely burnt.
It's very early days for Clay and, on the whole, I love the place. It's fun, and there's a whole list of wines I've barely heard of. It feels like something the city needs. The food's good — casual, nicely put together, plenty of vegetarian options (try the beetroot with crème frâiche) and a slow-cooked, unctuous press of beef cheek — but it's mostly there as a backdrop to the excellent wine list.
Which is big and potentially bewildering. ­Intimidating territory for some and exciting for others. It's the kind of place where you want someone to tell you how fabulous this wine is, and why you must order it — but that doesn't necessarily happen at Clay. Eventually we ordered, almost at random, a bottle of Kindeli La Zorra chardonnay from Nelson, for a very reasonable $52. It was fresh and supple, energetic with a bit of skin flavour, but not too much. Wine like this shows how exciting the world of natural wine is. I'd like Clay to impart just a bit more of that excitement — but I'm looking forward to spending rather a lot of time there regardless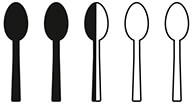 Clay
366 Karangahape Rd, K' Rd Precinct. @clay_366krd,
366krd.co.nz.
Hours: Wed-Thur, 4pm-late; Fri-Sat, noon to late.
Bill: Smaller plates $12-18; bigger plates $18.
This piece originally appeared in the January-February 2020 issue of Metro magazine, with the headline 'Where wine is the king'.