Mar 12, 2020 Cheap Eats
Considering nearly half our Metro Top 50 Cheap Eats list for 2019- 2020 was made up of Chinese restaurants from various regions, we thought we'd collect them for you all in one handy list – you're welcome. Each restaurant is listed alphabetically by suburb, and its culinary region is specified.
For our top 10, see here, for where to eat on Dominion Rd, click here.


Burswood
Cantonese/Hong Kong
If you don't know where to start from the massive list of Hong Kong mainstays, we'd go for the beef brisket noodle soup, complete with melt-in-the-mouth meat and a deeply flavoured broth. For non-beefy options, a classic house-made fish-ball noodle soup will do you nicely. You'll also find an excellent congee — a perfect cure for the hungover or sick — and during dinner time the menu expands to include, among others, whole chickens and weirdly delicious prawns with Maggi sauce.
8C Torrens Rd
Central city
Lanzhou
It's easy to see why this new noodle spot on Fort St is heaving with city workers come lunchtime. Their traditional beef noodle soup hails from Lanzhou, the capital city in China's north-west Gansu province, and is made with bouncy hand-pulled noodles (a chef hand-pulls them to order, so you can request thick or thin), chunks of tender beef, and a clear broth spiced up with chilli oil. And for just $5, you can add a Xi'an lamb burger to round out your meal.
48 Fort St
Sunny Town
Chinese
A step above most Cheap Eats fit-outs, Sunny Town looks like a much fancier joint, with a latticework of timber battens and the kitchen up front, looking out to the street through full-height windows. The staff wear white hats, and everything's on show. The website boasts it's the best Chinese food in New Zealand, which may or may not be true, but the menu is blissfully short and sweet, running through a list of 12 Chinese standards split between noodles and wontons, buns and porridge. We can highly recommend the spicy and sour glass noodles and the well-seasoned pork buns; the beef noodles are delicious and the house-made soybean milk worth a try.
10-14 Lorne St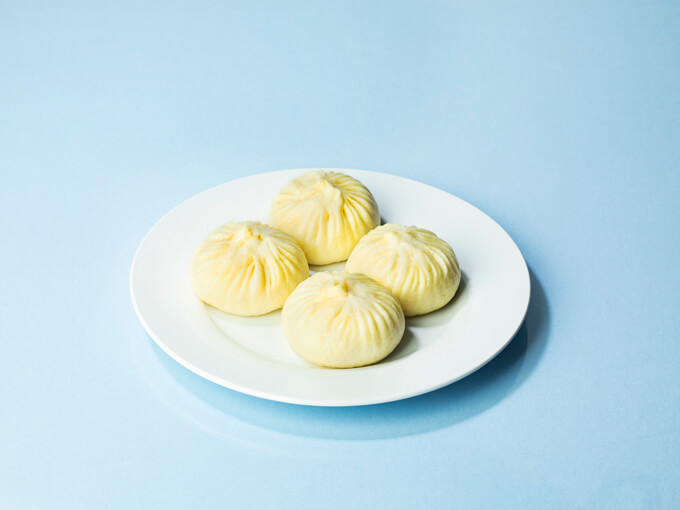 Xi'an Food Bar
Shaanxi
Xi'an's something of an institution, and with good reason: these are some of the finest noodles you'll find in Auckland. All five stores are similar, with utilitarian interiors and brusque service, though we're particularly fond of Northcote and the city. The menu's the same in all, drawing on the food of Xi'an, an ancient capital of China in Shaanxi. We can highly recommend what we consider the 'classic' — hand-pulled noodles topped with slow-cooked pork, all unctuous and chilli-laden — and also the hot and sour beef noodle soup; we're also very fond of the Chinese 'burgers' — flatbreads stuffed with spicy slow-cooked meat, chilli and coriander, showing the influence on the area's cuisine of Muslim minorities.
11 Anzac Ave (also at 650 Dominion Rd, Balmoral; 11/945 New North Rd, Mt Albert; and 96 Rosedale Rd, Rosedale)
Kingsland/Morningside
Bo's Dumpling
Chinese
Bo Feng, the eponymous owner of Bo's, hails from Tianjin, on the coast east of Beijing, and in a hole-in-the-wall in the new Morningside Precinct cooks food his mother and grandmother taught him to make. The dumplings walk that fine line between delicacy and structure, with tender, succulent fillings. There's also a changing menu of street-food classics — recently we feasted on fried slabs of tofu with a chilli-laden sauce — and a particularly wonderful wrap, loaded with greens and herbs.
14-18 McDonald St, Morningside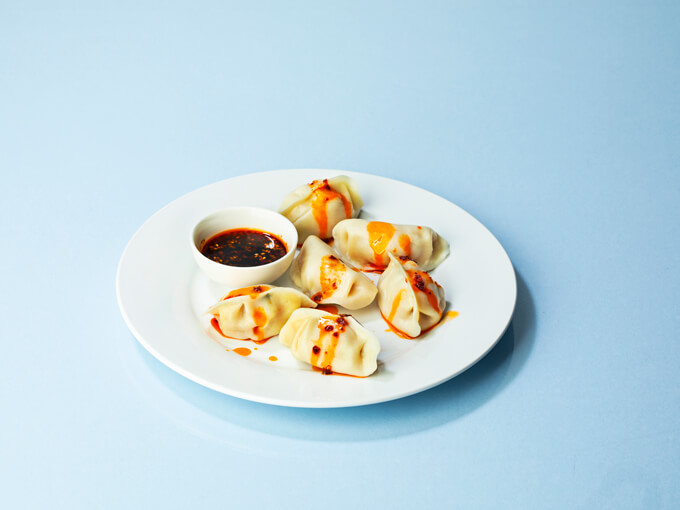 Mt Albert
Taste in Memory
Shanghainese / Sichuan
Aside from its excellent name, this little shopfront on New North Rd has old-world sepia pictures, and a knockout menu of Shanghainese and Sichuan classics — including possibly the best xiaolongbao in Auckland. They arrive six to a bamboo basket, perfect little parcels just holding the soup inside, tender and porky and slightly sweet. There's also a blackboard menu with a range of excellent dishes including the spicy beef noodles, meltingly tender in a spicy soup with lashings of Sichuan pepper. We're pretty fond of the sweet treats from the cabinet on the way out, too.
964 New North Rd
READ MORE: Where to get Xiaolongbao in Auckland
Mt Eden/Dominion Rd
Sichuan
Some advice for first-time visitors to Chongqing Noodles. One: anything on the menu that includes the words "ChongQing Flavoured" is highly recommended. Two: the noodle dishes with small pieces of bone-in chicken boast some of the most flavourful poultry in Auckland. Three: same goes for the ginger duck. Four: the chef will blow your head off with chilli and Sichuan pepper if you give them the opportunity (i.e. by ordering "very hot"). Five: the pork dumpling in spicy sauce rivals those of Eden Noodles and you won't have to stand out in the rain to get them at lunch time. Six: go. Now.
340 Dominion Rd (also at 23A Wellesley St, central city)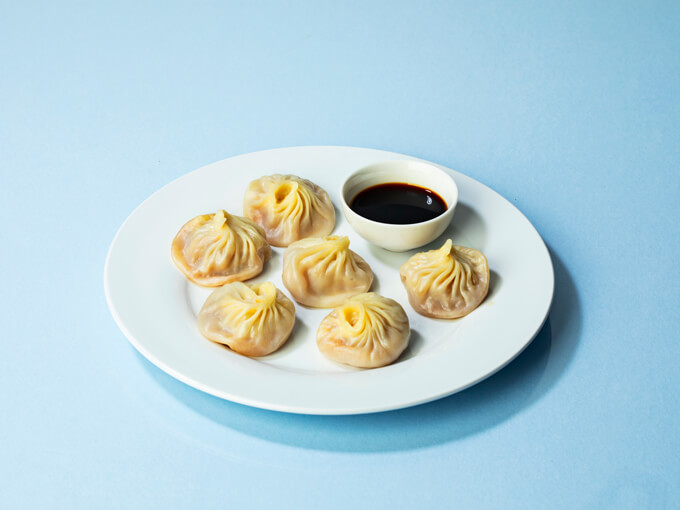 Eden Noodles
Sichuan
It would be all too easy to go to Eden Noodles weekly, order their dan dan noodles every time, and never deviate from that — there's nothing wrong with having a favourite. But if you delve deeper, you'll find that their entire menu is incredible, which goes some way towards explaining the queue out the door from 11.30am every day. (And yes, we even include the "sad, cold noodles" in that.) It won't be news to seasoned fans that Eden Noodles is a place to venture out of your comfort zone and be pleasantly surprised.
105 Dominion Rd
Guilin
Your first time here you want to order the most obvious dish, the Traditional Guilin Rice Noodles. In the bowl you get a generous helping of chewy, slippery house-made rice noodles with sliced beef, boiled egg, crispy-skinned pork, pickled cowpea, spring onion, peanuts and fresh chilli. On the side comes a smaller bowl of pork soup with a large, well-boiled pork bone stewing in it, intensifying the soup the longer you leave it. We recommend following the menu's instructions and first eating the dish as a dry noodle, adding soup to taste whenever you feel like transforming your meal. Don't forget to get a free refill on the noodles if you're particularly hungry (see: Best Value award).
263 Dominion Rd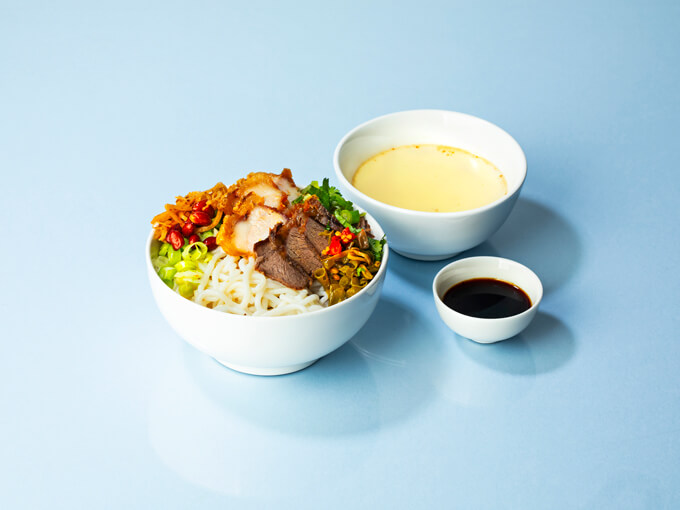 Sichuan
Good to know that its presence on an entire line from downtown streetwear label Parlour hasn't changed the quality of food from this Balmoral Sichuan institution (and favourite of Metro columnist Leilani Momoisea). The braised pork hock, chilli chicken, and spare rib with foil are all deserving standards, but the specials board is where the magic happens. Oh, and did we mention it's open until 4am on the weekend (though after 1am you'll have to pay at the counter before you eat).
557 Dominion Rd
Wang Wang Spring Pancake
Northern Chinese
Aside from the fact that it has one of the best names on this list, Wang Wang is known for spring pancakes. Traditionally, they're eaten to celebrate the start of spring, but here you get them all year round. You order a plate of delicate but strong pancakes, then add fillings; we like the stir-fried potato with vinegar, though we're also partial to the scrambled egg with chives, which goes excellently with more meaty options.
704 Dominion Rd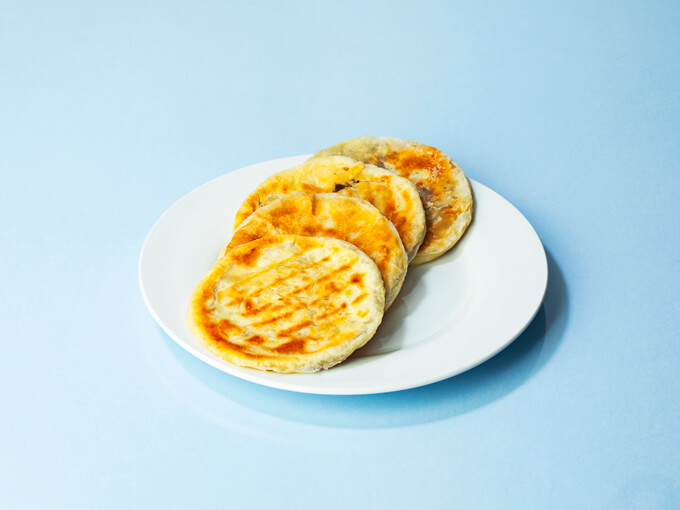 Mt Roskill
Northern Chinese
With an encyclopaedia of a menu and a price range to match, Tang Du Style can meet many levels of dining expectations, from thick, chewy noodles and lunch-sized main-plus-rice dishes to whole fish and large sharing soups and hotpots. Whatever you do, order the smoked chicken — a whole bird, smoked, chopped up and served unadorned, with a spicy vinegar to dip it in, all for only $15, or $10 if your total order is greater than $30. And you'll want it to be.
971 Dominion Rd
Tasty Noodle
Chinese
With the vinyl booths of a classic American diner and a Chinese singing competition permanently on a TV behind the counter, Tasty Noodle offers a range of Chinese cuisines: bold, spicy hand-cut noodles; clean and clear wonton soups (the $5 mini size is a perfect starter); vinergary salads; Chinese burgers; and a range of jar soups — rich, herbaceous and medicinal.
919 Dominion Rd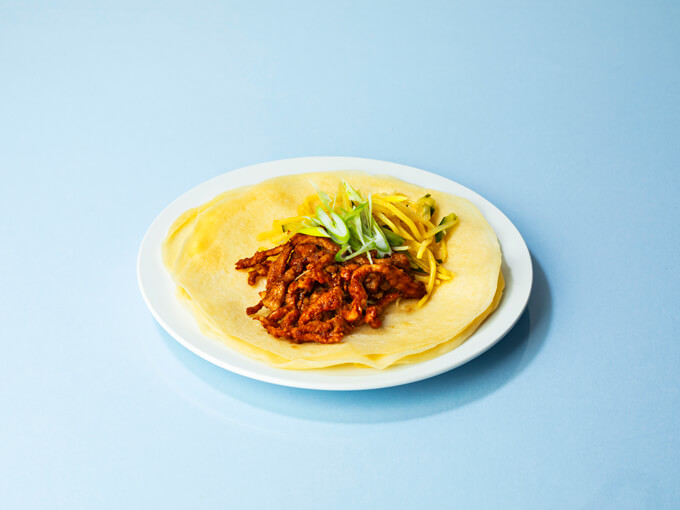 Newmarket
Baifu Dumplings
Chinese
Possibly the most unusual dumpling we've eaten this year was at Baifu — mussel, pork and chives, with a lumpy green casing. It was delicious, and had been made minutes before in the kitchen behind the dining area. We can also recommend the "tasty spicy noodle" — served cold, with fine juliennes of crunchy cucumber, pork mince and a spicy peanut sauce, it makes for an excellent lunch. Service is helpful and enthusiastic.
475 Khyber Pass Rd
Sichuan
Tianfu is small, bright and clean, with friendly, helpful service and some terrific Sichuan cooking. We like the chicken gizzards in spicy soup, and the dumplings in spicy sauce, but not so long ago, we were guided towards the waiter's favourite — hand-pulled noodles with pork and chives. Like a dan dan noodle, only with a handful of bright green chives to offset the red spice, it's one of the best things we've eaten this year.
477 Khyber Pass Rd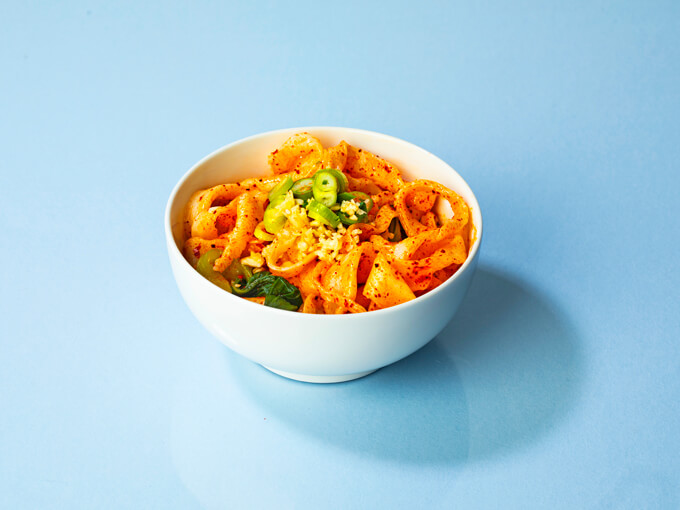 North Shore
Chinese
Thin, slightly translucent skin, stock-filled, hanging droopily when picked up with chopsticks; the juice on your spoon, hearty and rich. These are the markers of a great xiaolongbao, and this suburban joint has mastered it. The lesser-known and much sweeter Wuxi-style is worth a try, as is the simply named "noodle with well-stewed soup", swimming in a delicate broth with bites of spring onion. It gets busy in the weekends, so go straight to the counter when you come in to secure your place in the queue.
Unit 11, 20 Link Drive, Wairau Valley
READ MORE: Where to get Xiaolongbao in Auckland
Dumpling Ace
Shaanxi
You'll find Dumpling Ace, a large, airy space with wooden tables, down a pedestrian plaza in Northcote's town centre. The dumplings here are very good — handmade and lumpy, and on the large side — but it's possible other dishes are even better. We're big fans of the hand-shaved noodles with pork, chilli and hot pepper, along with the lamb skewers, juicily laden with cumin, fennel and chilli. Though we're currently obsessed with the fried eggplant: great chunks of eggplant, battered and fried and dusted with salt and chilli. Genius. The staff here are terrific — friendly and helpful, and it's especially good for young families.
39 Pearn Pl, Northcote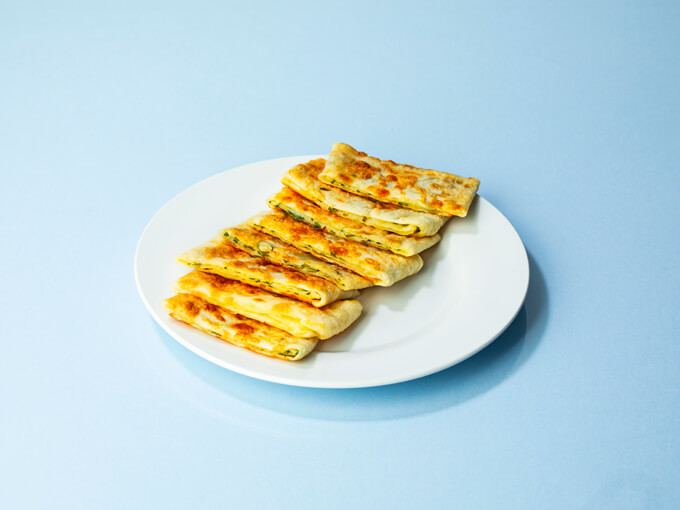 Panmure
Yunnan Kitchen
Yunnan
Yunnan food comes from the southwest of China — it's close to Sichuan in its liberal use of chilli and pepper, but different in the way that it uses flowers and rice noodles, among other things. Everything we've eaten at Yunnan Kitchen has been fantastic, finding that elusive place between heat and flavour. Recently we ate the lamb rice noodle soup, with perfect springy noodles and a tasty broth, and a mapo tofu, with just enough heat in it that the tofu still shone through.
108 Queens Rd
Sandringham
Tianze Dumpling House
Northern Chinese
It's tempting to head straight for the dumplings here — it's in the name, after all — and we would be hard-pressed to dissuade you: they are pleated, lumpy parcels that ooze juice as soon as your teeth sink in. However, you'll be richly rewarded for straying towards the braised pork in brown sauce with steamed buns, sizzling eggplant or mapo tofu. And if you're in the mood for dumplings, steamed prawn, egg and chives are a favourite.
695 Sandringham Rd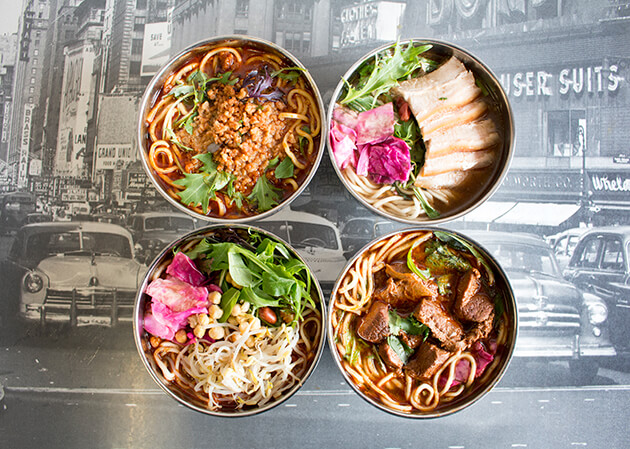 READ MORE: Metro Top 50 Cheap Eats, Metro Top 10 Cheap Eats, where to eat on Dom Rd.