Apr 6, 2018 Restaurants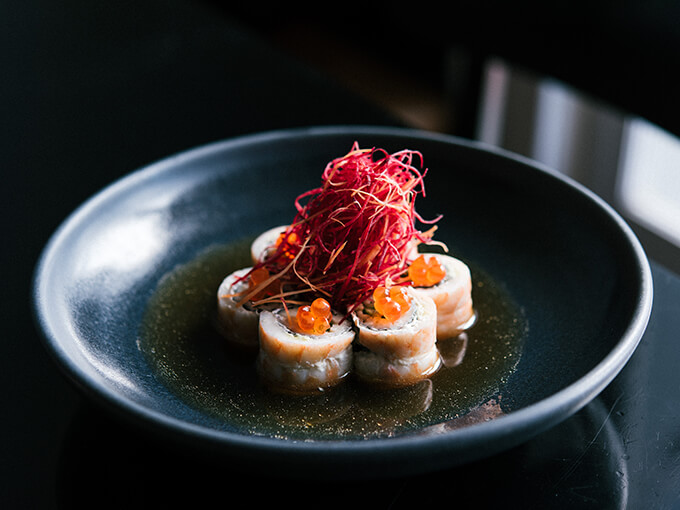 Metro announces the Top 50 Restaurants in Auckland
Metro magazine is pleased to announce its list of Auckland's Top 50 restaurants for 2018, ahead of the annual Metro Peugeot Restaurant of the Year Awards.
Click here to find out who took the Supreme Award, plus the full list of award winners
Head judge and Metro Editor Susannah Walker and her experienced team of judges considered more than 100 contenders, whittling the list down to 50 after months of judging. The judges visited restaurants anonymously and paid for their meals.
To earn a place in the Top 50, restaurants must excel not only in terms of food, but also service, drink quality, design and fit-out, as well as individual character.
"We have considered all of these aspects in detail in relation to every restaurant in this year's Top 50," says Walker. "Each restaurant has been considered on its merits and performance during the judging period – being on the list last year was no guarantee of a place in 2018."
Watch: What were the judges looking for in a Top 50 restaurant?
Ten restaurants, including Cotto , Hugo's Bistro, Inti, Madame George and The Hunting Lodge are newcomers to the Top 50 this year. Meanwhile, two established restaurants which dropped off the list last year, Prego and Odettes, are back in 2018.
The judges noted the lines between traditional dining categories are increasingly blurred, with some of the hallmarks of specific categories now evident across the board.
"Plating and cooking techniques which were once the preserve of fine dining are coming through in smart dining," says Walker, "while in certain fine-dining restaurants you can now eat as one would in a casual restaurant – with your hands and without a white tablecloth in sight."
Read more: Auckland's best bars | Auckland's best cafes | Auckland's best cheap eats
Owner-operated and family-run restaurants are another feature of this year's Top 50, says Walker. "It's wonderful to be able to recognise and celebrate these smaller restaurants, whose owners pour their hearts and souls into what they do."
The judges also noted the rise of Karangahape Rd as a dining destination. "K' Rd is home to five of the restaurants in this year's Top 50. This precinct is emerging as an outstanding dining destination in its own right."
The Top 50 restaurants are now in contention for the Metro Peugeot Restaurant of the Year Awards, to be announced at a red-carpet awards night on 30 April. Awards include Supreme Winner, Best New Restaurant, Best Chef and Restaurant Personality of the Year, among others.
View the Top 50 restaurants, with links to reviews, below.
The Top 50 Auckland restaurants, and the finalists in the 2018 Metro Peugeot Restaurant of the Year, in alphabetical order, are:
1947 eatery | Amano | Apéro | Augustus Bistro [CLOSED] | Azabu | Baduzzi | Cafe Hanoi | Casita Miro | Cassia | Cazador | Cibo | Clooney | Cocoro | Coco's Cantina | Cotto | Culprit | Depot | Ebisu | Federal Delicatessen | Gemmayze St | Gusto at the Grand | Han | Hugo's Bistro | Inti [CLOSED] | Kazuya | Lillius | Madame George | Masu | Nanam | O'Connell St Bistro | Odettes | Orphans Kitchen | Ortolana | Pasta & Cuore | Pasture | Ponsonby Road Bistro | Prego | Rosie | Saan | Sidart | Soul Bar & Bistro | The Blue Breeze Inn | The Engine Room | The French Café | The Grill by Sean Connolly | The Grove | The Halcyon [CLOSED]| The Hunting Lodge | The Tasting Shed | Woodpecker Hill