Jun 30, 2017 Restaurants
For the latest review, see the 2018 review of The Grove .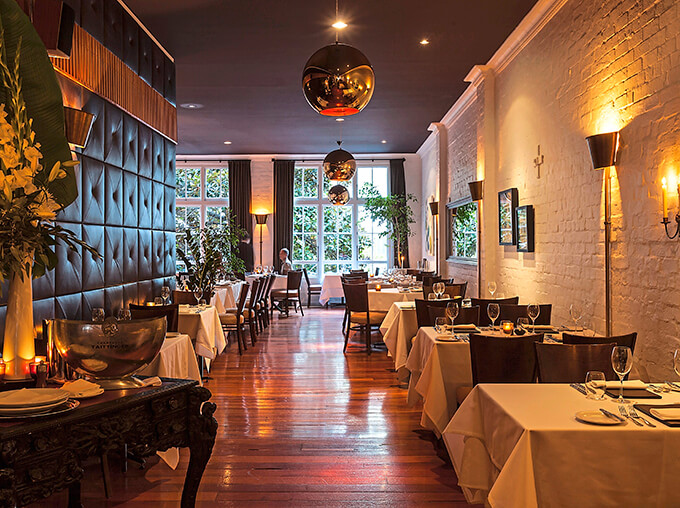 The Grove
Fine Dining
You could be forgiven for assuming that because this gem of a restaurant has been around far longer than some of the new stars in Auckland dining, it'll feel predictable. Thrillingly, you couldn't be further from the truth. An evening at Auckland's best fine-dining restaurant is a journey of exceptional culinary creativity and skill. Each dish is artfully constructed, texture is addressed beautifully, and flavours — both big and those that are quieter — are each given the opportunity to sing. The service is impeccable: there is a feeling that nothing is too much trouble. Very carefully curated, Michael Dearth's incredible wine list is one to lose yourself in. Experience The Grove and we defy you not to be excited by food, again and again and again.
A favourite dish
Terrine of honey bugs (a species of slipper lobster), goats' cheese and tarragon with a ripe-tomato consommé.
What it offers
Dégustation options / Good for vegetarians / Fixed-price meals / Free-range chicken and/or pork / Bar / Takes large groups / Good seating outside / Craft beer selection
Hours—L Thu & Fri; D Mon-Sat
Bookings—Yes
Price—$$$
Seats—80
Chef—Ben Bayly, executive chef, Josh Barlow, head chef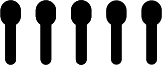 CENTRAL CITY—
St Patrick's Square
Wyndham St
Ph 368-4129
thegroverestaurant.co.nz
---
Click below for each restaurant's review
Amano
Apero
Artwok
Augustus Bistro
Azabu
Baduzzi
Beirut
Cafe hanoi
Casita Miro
Cassia
Cazador
Cibo
Clooney
Cocoro
Coco's Cantina
Culprit
Depot
Ebisu
Euro
Federal Delicatessen
Gemmazye St
Gusto at the Grand
Ima
Kazuya
Masu
Merediths
Molten
MooChowChow
O'Connell Street Bistro
Orphans Kitchen
Ortolana
Paris Butter
Pasta & Cuore
Pasture
Ponsonby Road Bistro
Rosie
Saan
Sidart
Siostra
Soul Bar & Bistro
Spacca
Blue Breeze Inn
The Engine Room
The French Cafe
The Grill by Sean Connolly
The Oyster Inn
The Shed , Te Motu
The Tasting Shed
Woodpecker Hill