Jun 30, 2017 Restaurants
For the latest review, see the 2018 review of The Engine Room .
For more great videos, check out our Youtube Channel.
The Engine Room
Neighbourhood Bistro—Contemporary
Consistent, welcoming and serving good food with flair: The Engine Room epitomises what a neighbourhood restaurant ought to be. There's seafood and steak, and menu staples such as light-as-air twice-baked goats' cheese soufflé and churros with thick liquid dark chocolate. This is a smart yet comforting restaurant, not only for classics done well, but for polish and reliability, thanks to the sure hands of long-time owners Carl Koppenhagen (in the kitchen) and Natalia Schamroth (out front). A Top 50 stalwart, this sweet spot is a deservedly popular fixture not only with northside locals but on Auckland's wider dining scene.
A favourite dish
Scotch fillet with chips and dressed rocket leaves.
What it offers
Free-range chicken and/or pork / Craft beer selection
Hours—L Fri; D Tue-Sat
Bookings—Yes
Price—$$
Seats—80
Chef—Carl Koppenhagen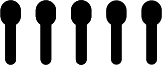 NORTHCOTE POINT
115 Queen St
Ph 480-9502
engineroom.net.nz
---
Click below for each restaurant's review
Amano
Apero
Artwok
Augustus Bistro
Azabu
Baduzzi
Beirut
Cafe hanoi
Casita Miro
Cassia
Cazador
Cibo
Clooney
Cocoro
Coco's Cantina
Culprit
Depot
Ebisu
Euro
Federal Delicatessen
Gemmazye St
Gusto at the Grand
Ima
Kazuya
Masu
Merediths
Molten
MooChowChow
O'Connell Street Bistro
Orphans Kitchen
Ortolana
Paris Butter
Pasta & Cuore
Pasture
Ponsonby Road Bistro
Rosie
Saan
Sidart
Siostra
Soul Bar & Bistro
Spacca
Blue Breeze Inn
The French Cafe
The Grill by Sean Connolly
The Grove
The Oyster Inn
The Shed , Te Motu
The Tasting Shed
Woodpecker Hill