Jun 30, 2017 Restaurants
For the latest review, see the 2018 review of Rosie .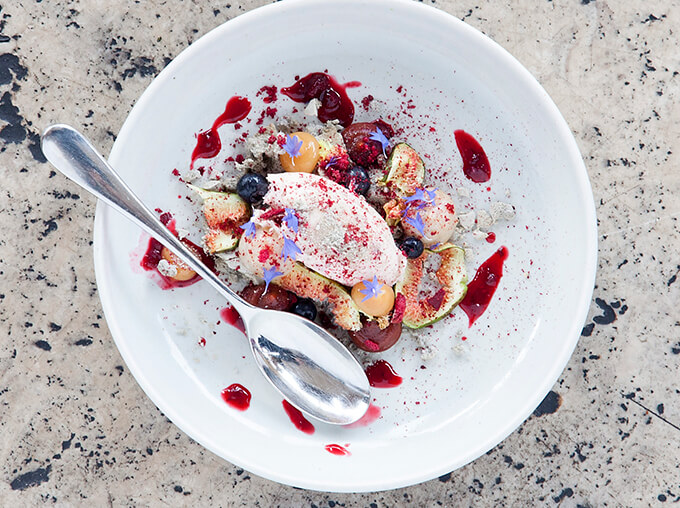 Rosie
Neighbourhood Bistro—Contemporary
This all-day gem fits so snugly into the neighbourhood that it's often difficult to get a table, and always worth the wait. It's truly wonderful in summer, when you can catch the scent of a thousand roses wafting in through the wide open doors from the Parnell Rose Gardens across the street. Head chef Mike De Vries' menu is populated with familiar favourites such as market fish, slow-cooked lamb shoulder and chicken cotoletta, but this being a Hip Group joint, seasonal variety rockets the menu into poetic territory, with heirloom vegetables that are of such quality they're often the stars of the plate. This may sound like something you've heard before, but delivered cheerfully and efficiently at Rosie, the dishes always feel new.
A favourite dish
Slow-cooked lamb shoulder, date labneh, eggplant, bulgur wheat, almond chermoula.
What it offers
Shared-plate options / Good for vegetarians / Free-range chicken and/or pork / Craft beer selection / Good for kids
Hours—B L D 7 days
Bookings—Yes
Price—$$
Seats—47
Chef—Jo Pearson, executive chef; Mike De Vries, head chef

PARNELL
82 Gladstone Rd|
Ph 320-4237
rosieparnell.nz
---
Click below for each restaurant's review 
Amano
Apero
Artwok
Augustus Bistro
Azabu
Baduzzi
Beirut
Cafe hanoi
Casita Miro
Cassia
Cazador
Cibo
Clooney
Cocoro
Coco's Cantina
Culprit
Depot
Ebisu
Euro
Federal Delicatessen
Gemmazye St
Gusto at the Grand
Ima
Kazuya
Masu
Merediths
Molten
MooChowChow
O'Connell Street Bistro
Orphans Kitchen
Ortolana
Paris Butter
Pasta & Cuore
Pasture
Ponsonby Road Bistro
Saan
Sidart
Siostra
Soul Bar & Bistro
Spacca
Blue Breeze Inn
The Engine Room
The French Cafe
The Grill by Sean Connolly
The Grove
The Oyster Inn
The Shed , Te Motu
The Tasting Shed
Woodpecker Hill