Jun 30, 2017 Restaurants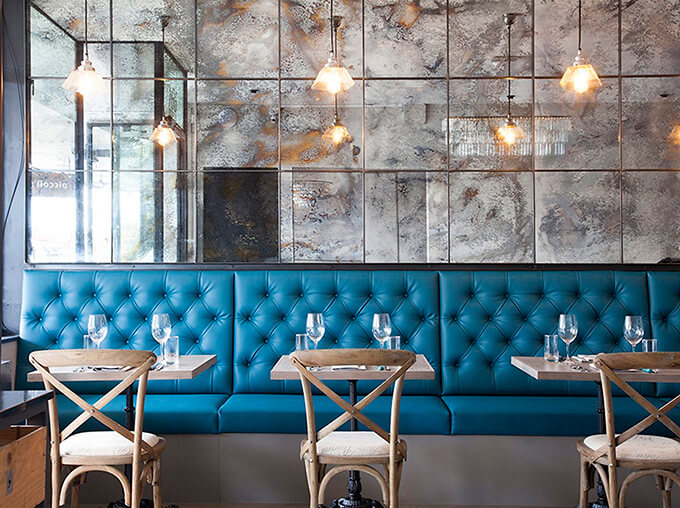 Paris Butter " width="680" height="508">
ParisButter
City-Fringe Bistro—French
ParisButter has stepped into the role of new Herne Bay local very neatly, serving a contemporary take on French bistro food that offers comfort and refinement in equal measure. Executive chef Nick Honeyman trained in Paris, and his execution of French favourites is almost surgical. His café au chocolat is a gem: the decadent but cloud-like orange chocolate mousse with coffee mascarpone is a little like tiramisu and a lot like heaven.
The fact that he and business partner Jeff Costello also own a seasonal restaurant in the south of France, Le Petit Léon, means Honeyman's cooking is regularly reinvigorated by French influence. Manager Irene Karsten runs a warm, well-trained team, and her wine recommendations are on point. The specialty gin-and-tonics list and the late-afternoon sun make this place a great option for evening drinks.
A favourite dish
Café au chocolat: orange chocolate mousse with coffee mascarpone.
What it offers
Good seating outside / Private dining / Free-range chicken and/or pork / Bar / Takes large groups
Hours—Brunch Sat & Sun 9am-3pm; L Fri; D Tue-Sat
Bookings—Yes
Price—$$
Seats—70
Chef—Nick Honeyman, executive chef; Adam Van Schravendyk, head chef

HERNE BAY
166 Jervois Rd
Ph 376-5597
parisbutter.co.nz
---
Click below for each restaurant's review 
Amano
Apero
Artwok
Augustus Bistro
Azabu
Baduzzi
Beirut
Cafe hanoi
Casita Miro
Cassia
Cazador
Cibo
Clooney
Cocoro
Coco's Cantina
Culprit
Depot
Ebisu
Euro
Federal Delicatessen
Gemmazye St
Gusto at the Grand
Ima
Kazuya
Masu
Merediths
MooChowChow
Molten
O'Connell Street Bistro
Orphans Kitchen
Ortolana
Paris Butter
Pasta & Cuore
Pasture
Ponsonby Road Bistro
Rosie
Saan
Sidart
Siostra
Soul Bar & Bistro
Spacca
Blue Breeze Inn
The Engine Room
The French Cafe
The Grill by Sean Connolly
The Grove
The Oyster Inn
The Shed , Te Motu
The Tasting Shed
Woodpecker Hill