Jun 30, 2017 Restaurants
For the latest review, see the 2018 review of Orphans Kitchen .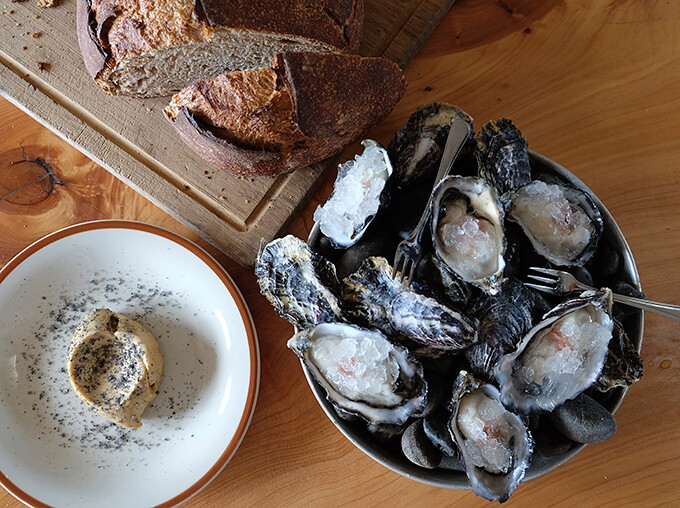 Orphans Kitchen
City-Fringe Bistro—Contemporary
As Ponsonby Rd develops into a glossier version of itself, Orphans' artfully battered front door opens onto a different future. In here, two bright minds — chef Tom Hishon and manager Josh Helm — are pursuing a holistic approach to urban dining, where bees are kept on the roof, community gardens are invested in and oft-irrationally-discarded cuts of meat, parts of plants and wine bin ends are treasured. Pastel wooden panelling, repurposed teak tables and hand-blown glass lamps make the room feel like a welcoming apartment. Hishon's fine-dining background subtly informs his style — there are few foams and reductions; rather, complex flavours are born out of organic processes such as fermenting, brining and pickling. The chance to rediscover old-school ingredients such as tongue, quince and kawakawa in new ways makes Orphans a unique dining experience.
A favourite dish
Organic chicken, kiwifruit mole and kumara tortillas.
What it offers
Shared-plate options / Good for vegetarians / Free-range chicken and/or pork / Bar / Craft beer selection
Hours—B L 7 days; D Tues-Sat
Bookings—Yes
Price—$$
Seats—85
Chef—Tom Hishon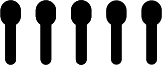 PONSONBY
118 Ponsonby Rd
Ph 378-7979
orphanskitchen.co.nz
---
Click below for each restaurant's review 
Amano
Apero
Artwok
Augustus Bistro
Azabu
Baduzzi
Beirut
Cafe hanoi
Casita Miro
Cassia
Cazador
Cibo
Clooney
Cocoro
Coco's Cantina
Culprit
Depot
Ebisu
Euro
Federal Delicatessen
Gemmazye St
Gusto at the Grand
Ima
Kazuya
Masu
Merediths
Molten
MooChowChow
O'Connell Street Bistro
Ortolana
Paris Butter
Pasta & Cuore
Pasture
Ponsonby Road Bistro
Rosie
Saan
Sidart
Siostra
Soul Bar & Bistro
Spacca
Blue Breeze Inn
The Engine Room
The French Cafe
The Grill by Sean Connolly
The Grove
The Oyster Inn
The Shed , Te Motu
The Tasting Shed
Woodpecker Hill