Jun 30, 2017 Restaurants
For the latest review, see the 2018 review of Depot .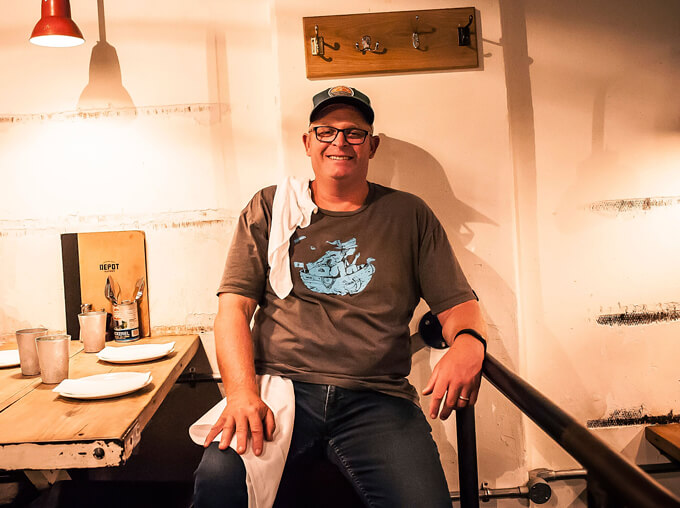 Depot
Inner-City Bistro—Contemporary
There's never a lull at Al Brown's Depot, because even when there's a table free on arrival (the no-booking policy means you still need to get there early), the staff are trained to be allergic to inertia. They buzz around the butcher-tiled, bach-style dining room, delivering plates of complimentary flatbread when you sit down, recommending wines from a list they're intimately familiar with, and every now and then, taking photos for families of tourists who want to remember this moment. The food, which revolutionised the Auckland dining scene when Depot opened in 2011, is unforgettable. To think of Depot is to taste the zingy pickled lemon mayo in the hapuku sliders, the gooey woodroasted bone marrow, the sweet, sweet sugar pie. It's a celebration of provenance with nostalgic heart. Our love for Depot endures.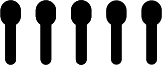 A favourite dish
Squid ink linguine and Cloudy Bay clams with hand-cut pasta, Olaf's ficelle, Salash chorizo and sauvignon blanc sauce.
What it offers
Shared-plate options / Good seating outside / Free-range chicken and/or pork / Bar / Craft beer selection
Hours—B L D 7 days
Bookings—No
Price—$$
Seats—110
Chef—Al Brown, executive chef; Andrew Mackle, head chef
CENTRAL CITY
86 Federal St
Ph 363-7048
eatatdepot.co.nz
Awards
Winner, Best Inner-City Bistro
---
Click below for each restaurant's review 
Amano
Apero
Artwok
Augustus Bistro
Azabu
Baduzzi
Beirut
Cafe hanoi
Casita Miro
Cassia
Cazador
Cibo
Clooney
Cocoro
Coco's Cantina
Culprit
Ebisu
Euro
Federal Delicatessen
Gemmazye St
Gusto at the Grand
Ima
Kazuya
Masu
Merediths
Molten
MooChowChow
O'Connell Street Bistro
Orphans Kitchen
Ortolana
Paris Butter
Pasta & Cuore
Pasture
Ponsonby Road Bistro
Rosie
Saan
Sidart
Siostra
Soul Bar & Bistro
Spacca
Blue Breeze Inn
The Engine Room
The French Cafe
The Grill by Sean Connolly
The Grove
The Oyster Inn
The Shed , Te Motu
The Tasting Shed
Woodpecker Hill